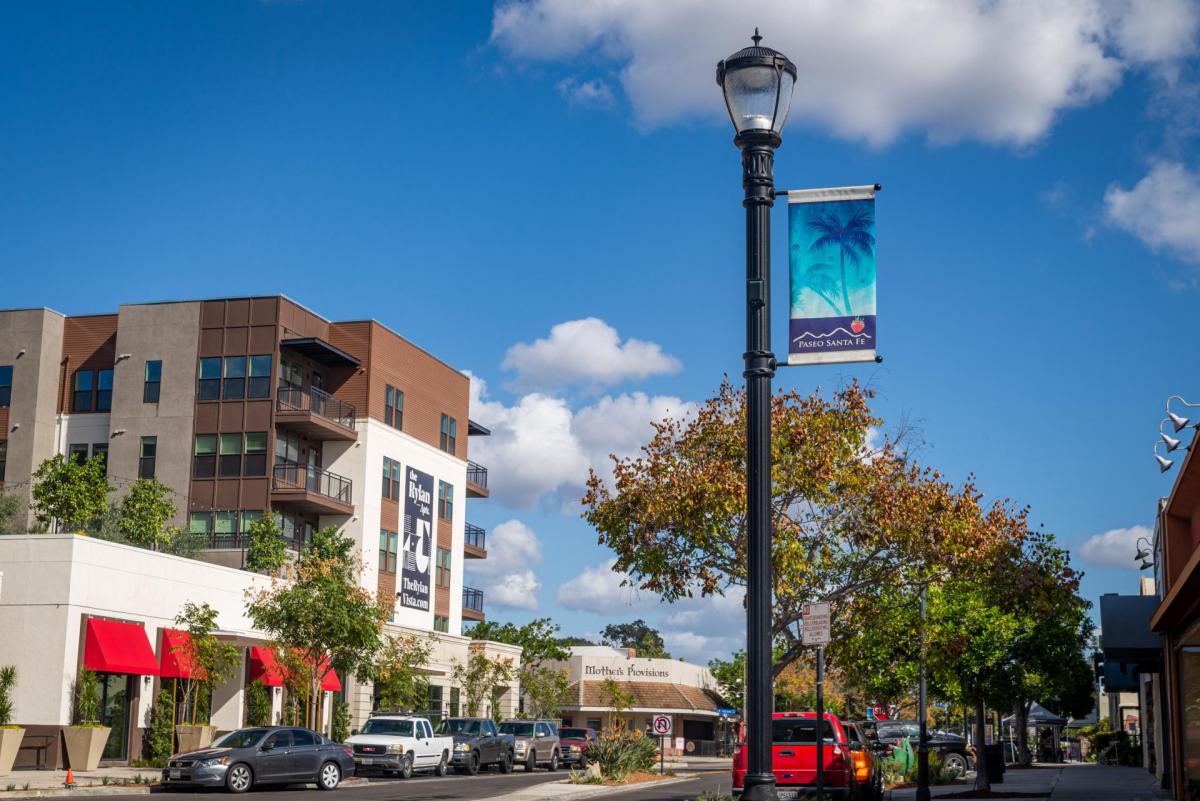 Article
President's Message
By League of California Cities President and El Centro Mayor Cheryl Viegas Walker
Unprecedented opportunities emerge for cities in a post-pandemic world
As COVID-19 positivity rates continue to decline and vaccination rates increase, California city leaders are shifting from around-the-clock pandemic response to developing plans for long-term economic recovery. The resurgence of local economies is key to our nation's recovery from a devastating yearlong pandemic, and as city officials map out equitable recovery efforts in their communities, inclusive economic development strategies must be a core component of these long-term plans.
Just as enhanced employment benefits, eviction moratoriums, and small business loans helped residents and businesses during the pandemic, now inclusive economic development can help our communities recover from the pandemic. City officials are pursuing innovative ways to develop and implement projects to strengthen their community's economic well-being, create and retain a local workforce, and grow the city's tax base, which will not only accelerate recovery, but enhance the quality of life for all residents.
A majority of these economic development efforts can be funded in part by the federal relief for local governments included in the American Rescue Plan Act, which became law in March 2021. The funding for local governments in the American Rescue Plan is a landmark victory for cities, and would not have been possible without the tireless advocacy from city officials and mobilization efforts of the League of California Cities and the National League of Cities (NLC).
I cannot overstate the power and effectiveness of the lobbying efforts from Cal Cities and NLC to ensure our united voice was heard loud and clear in the halls of the Capitol. The American Rescue Plan is the perfect example of how when we work together, with one voice, we deliver for all cities.
As cities await guidance from the U.S. Department of the Treasury on the details of the local relief, city officials must be strategic as they plan and prioritize projects to leverage these much-needed funds in a way that maximizes the benefit to our communities.

To help cities navigate available federal and state resources for recovery, Cal Cities has developed webinars with federal and state officials providing updates on funding rules, regular email updates and newsletter articles with new funding opportunities, information and guidelines, and a dedicated Guide to Local Recovery webpage where all of these resources are easily accessible.
In this issue of Western City, Gurbax Sahota of the California Association for Local Economic Developers offers additional guidance to best position cities for a strategic recovery with a decision matrix to methodically analyze a city's unique situation, future goals, needs, priorities, and available resources to realize specific short-term and long-term objectives.
Regardless of size or location, using equitable development tools and strategies can help every city's local economy grow and communities flourish. The cities of Big Bear Lake, Vista, Corona, and Long Beach share their recovery plans with Western City this month, including equitable economic development investments in public health, local workforce, small businesses, residential and commercial rental assistance, incentives for businesses in less-developed areas, and digital access for all.
Disadvantaged populations were hit especially hard by COVID-19. The pandemic accelerated and exacerbated already existing inequities in cities and towns, such as income inequality, housing affordability, and rising homelessness. Smart, comprehensive economic development investments can help address these generational crises and ensure communities don't simply survive, but thrive.
In "BOOSTing Economic Development and Equity in California Communities," the Institute for Local Government (ILG) features a pilot program called BOOST, which helps under-resourced communities build capacity to advance their climate, equity, and economic development goals. One city, Arvin, formed a capacity-building partnership with a community development organization to help access federal funding and apply for federal loans to provide safe, affordable housing for disadvantaged populations within the community.
The unprecedented funding now available to reimagine and reinvent our cities is an extraordinary opportunity for local leaders. The federal relief can be used to address the immediate needs of our communities and position them for long-term economic development success.
Pressing pause on our businesses and economies has been painful, but it has also allowed us time to reflect on how we do business and deliver services. When we were forced to, we created, innovated, and pioneered entire new systems to communicate with, provide for, support, and serve our communities. Recovery cannot mean returning to the way things used to be, but harnessing the ingenuity we tapped into during the shutdowns, to strategically transform our cities into local economies that are inclusive, sustainable, and resilient.
The light at the end of the tunnel is beginning to brighten, and as we come out on the other side of this pandemic, I am filled with hope that our cities will emerge stronger than ever.