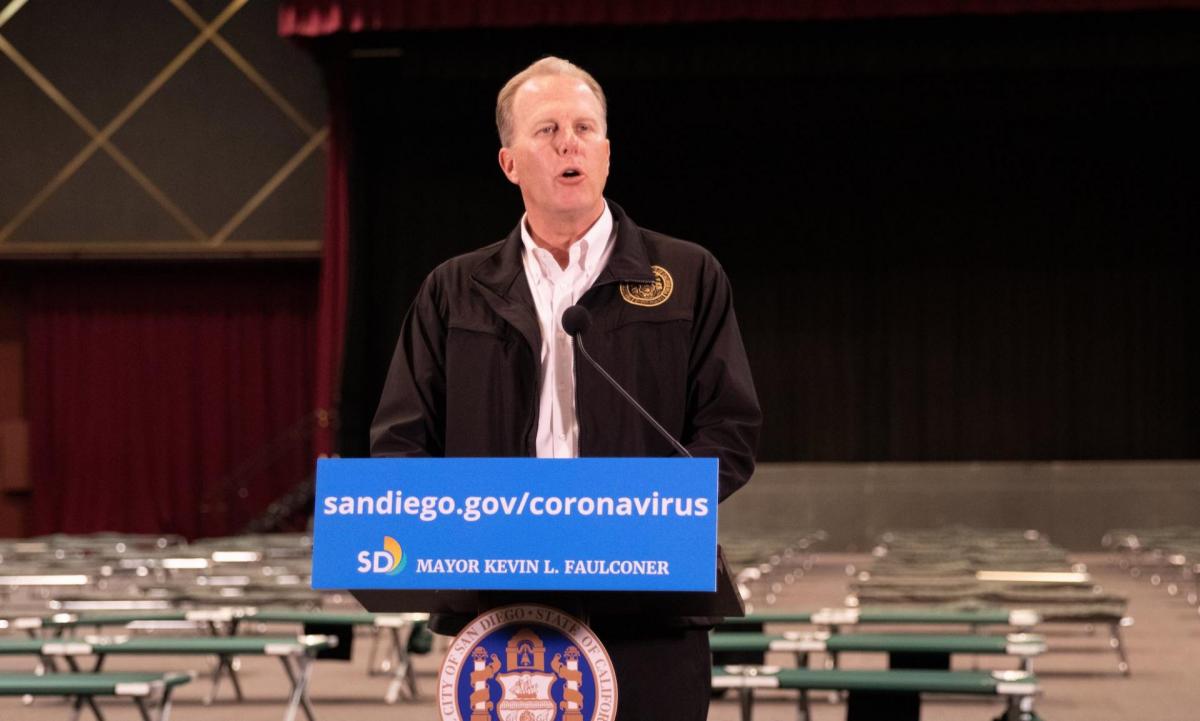 California Cities Demonstrate Resiliency and Leadership During COVID-19 Crisis
Spring marked an incredibly uncertain and frightening time as the COVID-19 pandemic completely altered our way of life and created unprecedented challenges for local government. California's cities showed indefatigable strength and leadership in their response: swift and decisive action to protect residents and keep them safe from the devastating impacts of the COVID-19 pandemic.
With "safer at home" orders in effect in an attempt to flatten the curve of COVID-19 spread, cities were on the front lines maintaining essential services and working to protect residents who were out of work or lost their job because of the crisis.
Swift Actions Support Residents, Businesses, and Communities
In Fresno, Mayor Lee Brand told residents the city would provide water and garbage services even if residents were temporarily unable to pay their bills. In San Francisco, Mayor London Breed announced a moratorium on residential evictions related to financial impacts caused by COVID-19.
"This moratorium will help people stay stable if they lose income because they get sick, a family member gets sick, or their job is impacted by the economic damage the coronavirus is causing," said Mayor Breed. "This is all part of our larger plan to provide support and resources to everyone in our city who is suffering under the spread of COVID-19."
In Lynwood, city leaders also passed an order to protect businesses by restricting landlords from evicting commercial tenants during the local emergency if they were unable to pay rent due to COVID-19-related circumstances.
Recognizing that our most vulnerable populations — especially seniors and the homeless — faced disproportionate harm, many civic leaders quickly transformed city spaces into shelters and forged key partnerships to rapidly deliver on-the-ground resources.
City officials in San José distributed hand-washing stations, portable toilets, and clean water to homeless encampments. The city also provided funding for the nonprofit WeHOPE's mobile health vehicle to provide virtual doctor appointments for the homeless and a hygiene vehicle to provide shower, laundry, and comprehensive case management services to homeless residents.
In San Diego, the city quickly turned the convention center into a temporary shelter for homeless individuals. Mayor Kevin Faulconer said, "The San Diego Convention Center is a centerpiece of San Diego's economy, and during this pandemic, it will be a centerpiece in our fight against the coronavirus."
As many elderly residents faced increased isolation from support services, city leaders worked tirelessly to ensure these people had ample resources and that essential programs were uninterrupted.
In Riverside County, the City of Calimesa knew that many of its senior residents relied on the meals they received through the Senior Nutrition Program at the city's senior center. Due to health and safety recommendations, the city closed its senior center but continued to provide its senior population with weekly meal packages, consisting of five frozen meals, milk, bread, and fruit.
The Culver City Fire Department checked daily on retirement homes, assisted living facilities, nursing homes, and mobile home parks to ensure they had the latest information and to touch base on the status of their residents.
When some companies started selling hand sanitizer and other products for outrageous amounts of money, city leaders pledged their commitment to protecting consumers from price gouging.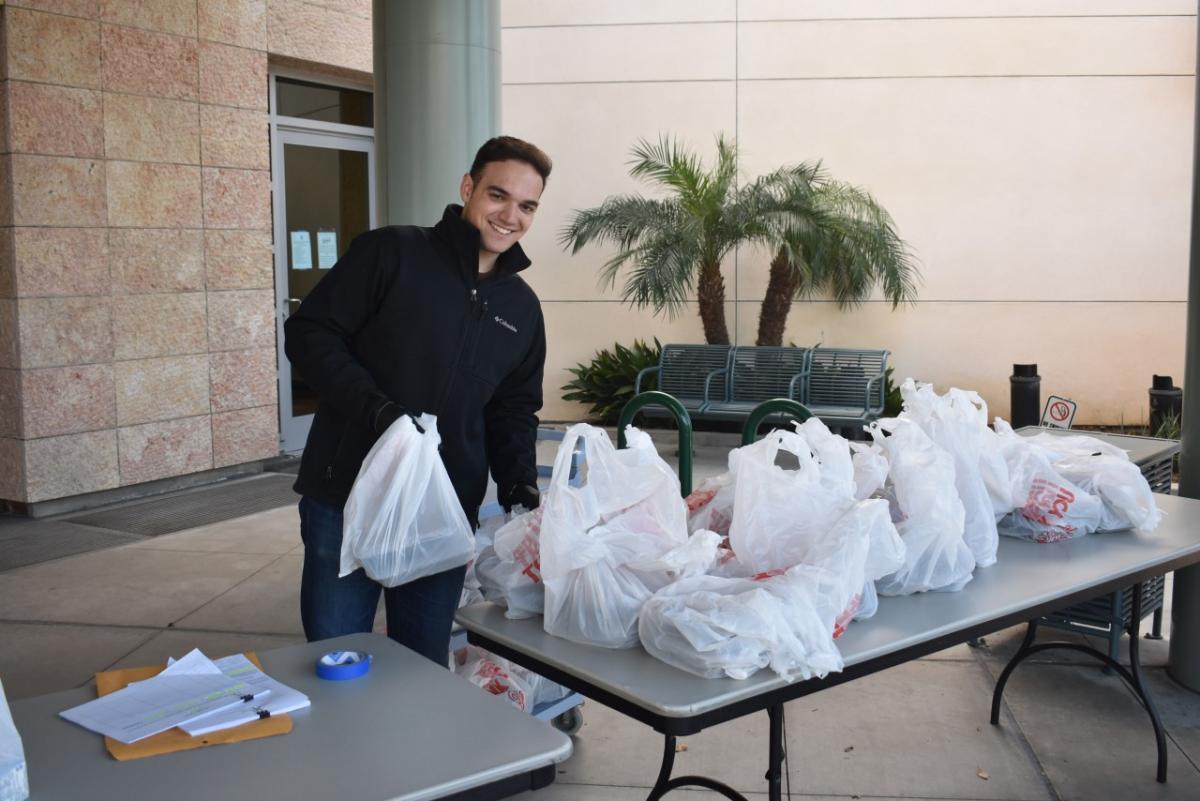 In Los Angeles, City Attorney Mike Feuer said, "We're fighting to protect an anxious and uncertain public from price gouging, online scams, and misinformation. My office is investigating traditional stores and online retailers, uncovering unsubstantiated advertising claims about alleged coronavirus prevention, treatment, and cures, and investigating safety products — such as protective masks — that may not perform as advertised, as well as products being sold at astronomical prices. And we're taking action. If you're a victim, please contact our office."
As residents were bombarded with an overwhelming amount of rapidly evolving information, cities used their own communication channels to deliver a consistent and reliable voice about how residents could stay safe and access critical resources.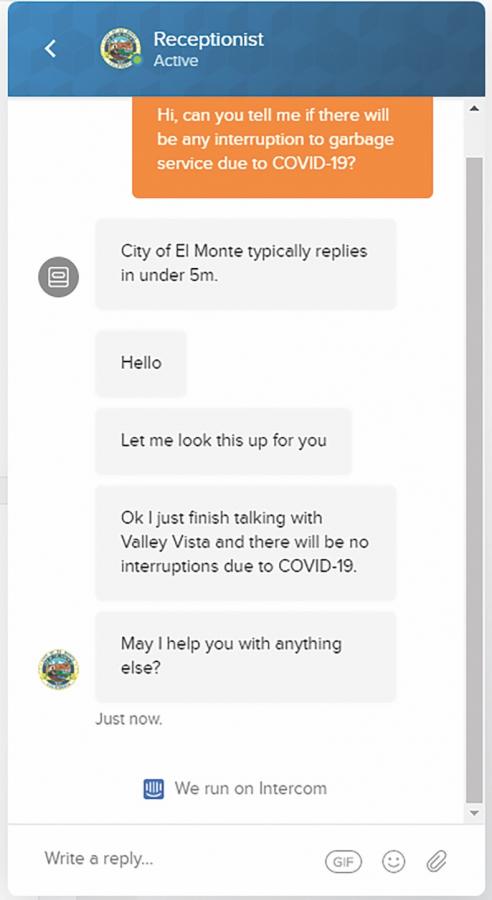 The City of El Monte launched a virtual City Hall to provide real-time services to residents and to allow them to schedule meetings, access city services, and speak with city staff. And the City of Pismo Beach posted daily video updates from the city council and city staff on social media to help residents stay informed on new ordinances, public health recommendations, and ways to support local small businesses.
City Leaders Show Compassion, Commitment, and Courage
During this high-stress time, city leaders also provided a sense of hope and optimism by leveraging resources and forming partnerships to provide additional support for Californians hardest hit by the pandemic.
The City of Sacramento joined a broad coalition of public, private, nonprofit, labor, and philanthropic partners to launch a fundraising effort to help those hurt economically by the COVID-19 pandemic. The campaign, called Donate4Sacramento, leverages and deepens support for families, small businesses and their employees, unhoused residents, and nonprofits.
"Every donation helps, no matter how large or small. With this fund, we can demonstrate our commitment to leave nobody in Sacramento behind. We're strongest when we stand together," said Sacramento Mayor Darrell Steinberg.
City leaders provided much-needed stability to make sure California residents — especially our most vulnerable individuals and families — had the support they needed to weather the COVID-19 pandemic. They put into place innovative programs to ensure seamless delivery of crucial services and demonstrated unwavering leadership, strength, and resiliency in this most trying time.
"We know that you may feel uneasy or scared, but know that your city government is prepared, and we're working for you," said Pismo Beach City Manager Jim Lewis.
When California residents needed it most, city leaders showed compassion, commitment, and courage — and infused a sense of hopefulness back into the Golden State.
---
Related Resources
In an Unprecedented Crisis, Local and State Leaders Step Up
---
Photo Credit: Courtesy of the City of San Diego; Courtesy of Culver City; City of El Monte