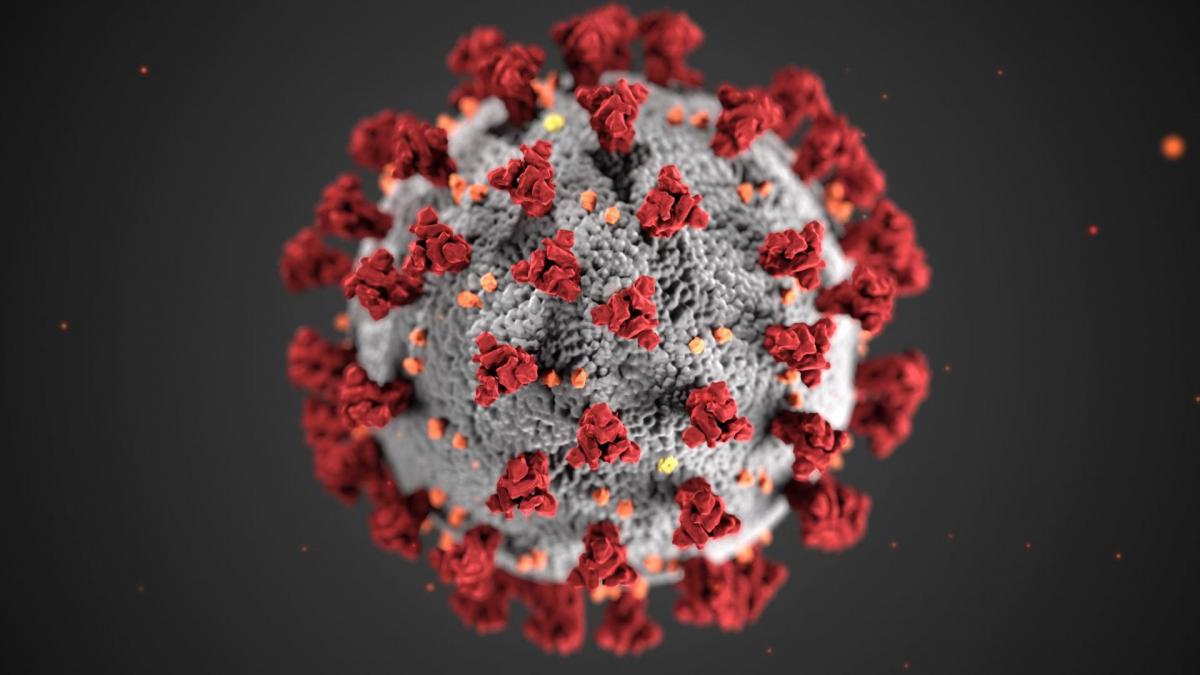 In an Unprecedented Crisis, Local and State Leaders Step Up
In March, our communities began responding in significant ways to the pandemic of COVID-19, a potentially fatal virus spreading invisibly throughout the world with no clear solution in sight. Neighborhood businesses, schools, cities, states — and even countries — have shut down normal, everyday life.
It used to be something we expected to find only on the pages of a novel or on a movie screen. Yet here it is, at our doors.
In the Town of Yountville, where I serve as mayor, we have dealt with adversity before. We shook during a major earthquake centered in South Napa in August 2014. We watched in October 2017 as the hills surrounding our town burned and the air filled with smoke. We've endured floods and years of drought. We felt the pain just two years ago of a mass shooting that rocked our sense of security and safety.
In every one of these cases, our community came together. We supported each other with hugs, conversation, and whatever else our friends and neighbors needed. We found strength as individuals and as a community by sharing our feelings, our fears, and our pain.
This is different.
Now, we are staying home, isolating and social distancing ourselves, and avoiding physical contact with those same friends and neighbors who provide comfort. We remain connected through phone calls, social media, and the internet.
To protect ourselves, our friends, our neighbors, and our local businesses, we have taken extraordinary actions to lower our risk of exposure and the risk of exposing others to the dangerous health impacts of COVID-19.
Cities, Counties, State, and the League Respond
When early reports of infection showed California was among the states with the highest numbers of confirmed COVID-19 cases, local and state leaders stepped up, taking action to slow the spread of the virus and protect vulnerable populations.
City officials and staff, as well as the public, are learning new ways to communicate, both officially and personally. Teleconferencing is replacing traditional public council meetings — at least temporarily. Members of the public who are accustomed to attending meetings in person are submitting questions and comments electronically before and even during public meetings.
Many cities, including Culver City, Lynwood, San José, and San Francisco, moved to ban evictions if the tenant's inability to pay is due to the pandemic's impact. Fresno and other cities issued moratoriums on shutting off residents' water and waste collection. City attorneys in Los Angeles and San Diego made it clear that price gouging would not be tolerated.
The League launched a COVID-19 resource and response web page, with news, resources, and guidance to help local leaders navigate the current situation. In partnership with the Governor's Office, the California Office of Emergency Services, the California Department of Public Health, and federal agencies, the League continues to provide local leaders the information needed to protect their communities and operations. The League has provided daily updates to city leaders, via electronic communication and phone calls, throughout the crisis.
Gov. Gavin Newsom acted swiftly and implemented bold measures statewide to move homeless individuals off the streets, increase hospital and health-care system capacity, expand mobile testing, and strengthen the state's ability to help limit the spread of the virus.
Coping With Profound Impacts
With schools closed and children suddenly home all day, the challenge became very real for parents trying to care for their kids, continue their educational efforts, and in many cases juggle their own workload from home. Many parents, employed in essential service industries, were suddenly faced with how to care for their children while continuing to work. The State of California responded in March by providing online curriculum materials and educational resources to support families in home-schooling their children. Colleges, universities, schools, and teachers immediately worked on strategies to bridge the gap for students through distance learning and the use of online tools.
California will continue to experience not only the social impacts but also the major economic impacts of the pandemic for years.
Numerous businesses and organizations, including the League, sent their employees home and took the necessary steps to enable them to continue working from home. Workers in the non-essential service industries, such as restaurants, bars, brew pubs, hair and nail salons, gyms, and retail stores, have been particularly hard hit by the loss of employment. Through the website covid19.ca.gov and public announcements, Gov. Newsom has encouraged workers to apply for unemployment, disability benefits, and paid family leave. The State of California is working in collaboration with the Small Business Administration to facilitate help for small businesses affected by the pandemic.
Many local governments have taken steps to support local small businesses. Cities are encouraging residents to order deliveries from restaurants and retailers, buy gift cards, and generously tip the service workers who continue to provide for our needs.
The City of Los Angeles established a Small Business Emergency Microloan Program to provide financing needed to strengthen small business enterprises that have been affected by the COVID-19 outbreak. The City of San Diego created a $4 million economic relief package that reduces fees and offers support to local employers impacted by the pandemic.
Oakland's Finance Department is waiving late payment penalties for small businesses resulting from failure to file taxes on time due to COVID-19. And the Berkeley City Council voted unanimously to create a multimillion-dollar fund to help owners and operators of local small businesses survive the growing economic impact of COVID-19.
Meanwhile, those on the front lines — our first responders, doctors, nurses, health care workers, and those employed by grocery stores, pharmacies, other essential businesses, and government agencies — continue working and serving their communities. I commend their dedication and courage in the face of this pandemic, as together we strive to keep our communities safe and protect the most vulnerable among us.
The Sustaining Spirit of Community
One thing is clear — that while we abide by the precautionary measures implemented by federal, state, county, and local authorities, our spirit of community and togetherness keeps us connected and will provide the reassurance and comfort we all need as we adjust to life's new normal.
The League continues to advocate for cities at the state and federal levels, asking questions about issues of concern to local communities and getting answers for cities. During this unprecedented time, the League staff stands ready to assist your city, connecting you to essential resources, information, and the latest news for cities at www.cacities.org. We will get through this together.
Please be safe.
Related Resources
California Cities Demonstrate Resiliency and Leadership During COVID-19 Crisis