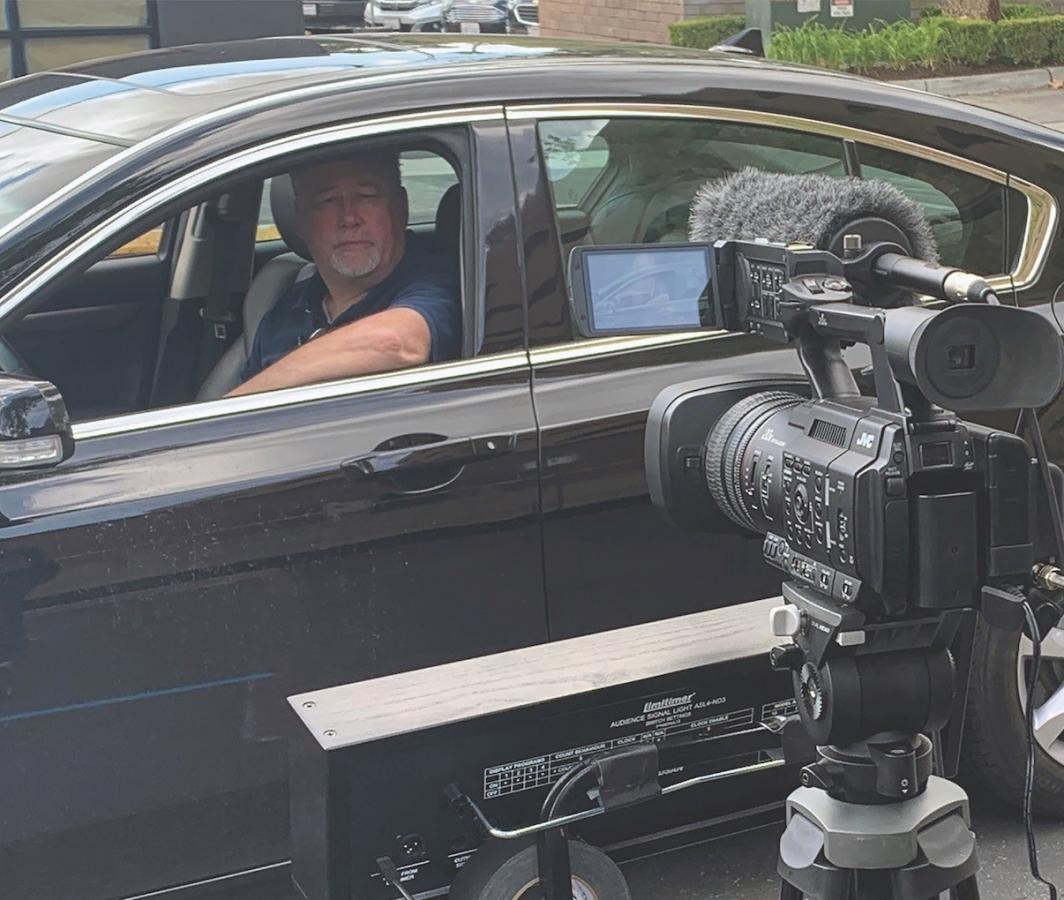 Cities Use Technology to Keep Constituents Informed and Engaged During Pandemic
Jill Oviatt is director of communications and marketing for the League and can be reached at joviatt@cacities.org.
---
When stay-at-home orders were issued in an effort to slow transmission of the coronavirus and physical meetings were put on hold due to the COVID-19 pandemic, local government's commitment to meeting community needs and conducting inclusive and transparent decisionmaking was stronger than ever.
Public Access Is a Top Priority for Cities
Recognizing that city leaders had to navigate uncharted territory, Temecula City Clerk Randi Johl, a board member of both the League and Institute for Local Government, helped lead a webinar for several hundred local government officials about best practices to ensure public access to city government in the midst of physical distancing.
"We have to hear from and listen to everyone in our community — this includes the young and the young at heart, minorities, veterans, students, residents, businesses, and community members from all income and education levels," said Johl.
Developing Innovative Communication Strategies and Methods
City leaders throughout the state turned to technology and quickly put into place an array of virtual tools to keep residents informed and engaged.
As city council meetings transitioned to an online-only format, city leaders worked hard to ensure that local government remained accessible and residents were able to participate in the meetings, share their views, and ask questions.
At a Montebello City Council meeting, some residents emailed comments that were read into the record, while others gave the city clerk their phone numbers in advance of the meeting and then received a phone call within a specific time period so they could speak directly to city council members during the meeting. In Riverside, the city tried to make the experience as close to the real thing as possible with "drive-through" comments, where residents spoke to the council from their cars via a camera operated by city video production staff.
"As unfortunate as COVID-19 is, it has really given us an opportunity to think out of the box," said Montebello City Manager Rene Bobadilla.
Cities Focus on Inclusion and Social Media to Convey Critical Information
Cities also turned up the dial on their use of social media to amplify information about important community resources. Sacramento Mayor Darrell Steinberg held a mental health livestream where he discussed how to access tangible mental health resources as well as various coping strategies residents used during the stay-at-home orders.
Cities' focus on inclusion was at the heart of developing and adopting innovative ways to ensure access to vital information and resources for residents and local businesses.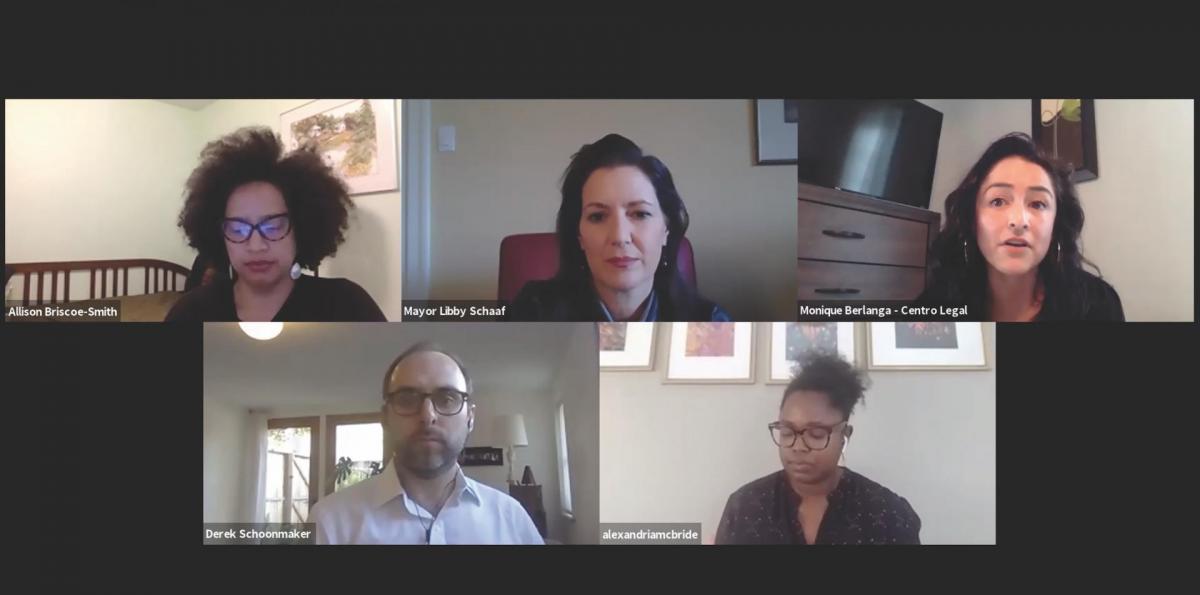 Virtual Town Hall Meetings Help Address Residents' Concerns
In Oakland, Mayor Libby Schaaf hosted virtual Town Hall meetings on Facebook, Twitter, Instagram, YouTube, and Zoom to provide updates on the evolving pandemic, the city's ongoing response, and resources for businesses and residents. Oakland residents submitted hundreds of inquiries related to COVID-19, and Mayor Schaaf's team used a crowdsourcing platform to identify the themes of the questions and help ensure that residents received answers.
In an effort to reach all residents, Mayor Schaaf's team partnered with grassroots organizations whose volunteers called seniors and patched them into the Zoom conference lines. The city engaged Spanish, Korean, Chinese, and Vietnamese interpreters for the virtual Town Hall meetings and distributed translated information to community organizations before and after each event.
Linking Families in Need With Child-Care Professionals
In Long Beach, city leaders recognized that with schools, parks, and other facilities serving children closed, a large number of certified child-care professionals were out of work. The city moved quickly to update a technology platform to match these out-of-work professionals with families working in essential jobs who desperately needed child care.
"Our hope is that all of the families who provide critical services and risk their lives for our community are able to obtain the child care that they need during this health crisis," said Long Beach Mayor Robert Garcia.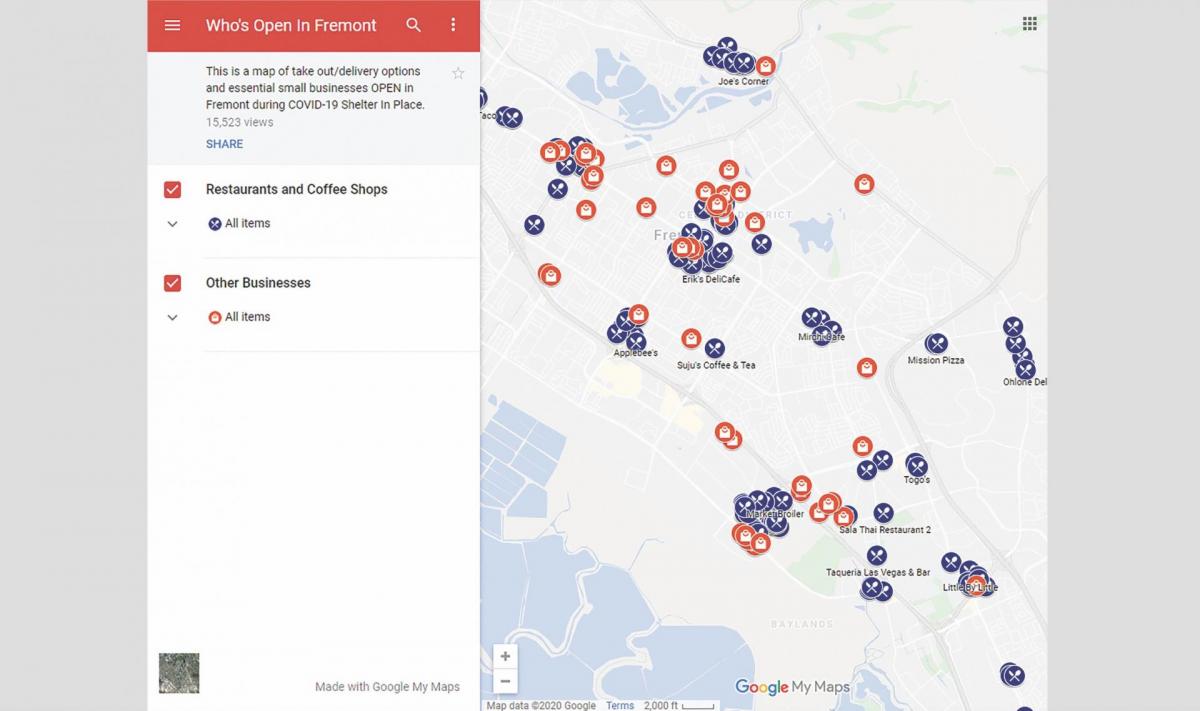 Creating Maps to Help Residents Support Local Businesses
Looking to support local restaurants and businesses that remained open during the pandemic, the City of Fremont and the City of Redlands developed interactive maps showing where residents could find local restaurants and coffee shops that offered take-out and delivery options as well as shops that were still open for business.
Permitting and Inspection Services Are Transformed
In Goleta, the city transitioned to electronic permit application and plan submittals. In addition, the city offered virtual inspections as an alternative to on-site building inspections.
City of Goleta Planning and Environmental Services Director Peter Imhof said, "As the Planning and Environmental Review Department strives to continue providing basic permitting and inspection services during this public health crisis, we are excited to implement these new remote and paperless technologies. They will enable us to continue providing enhanced customer service and greater operating efficiencies."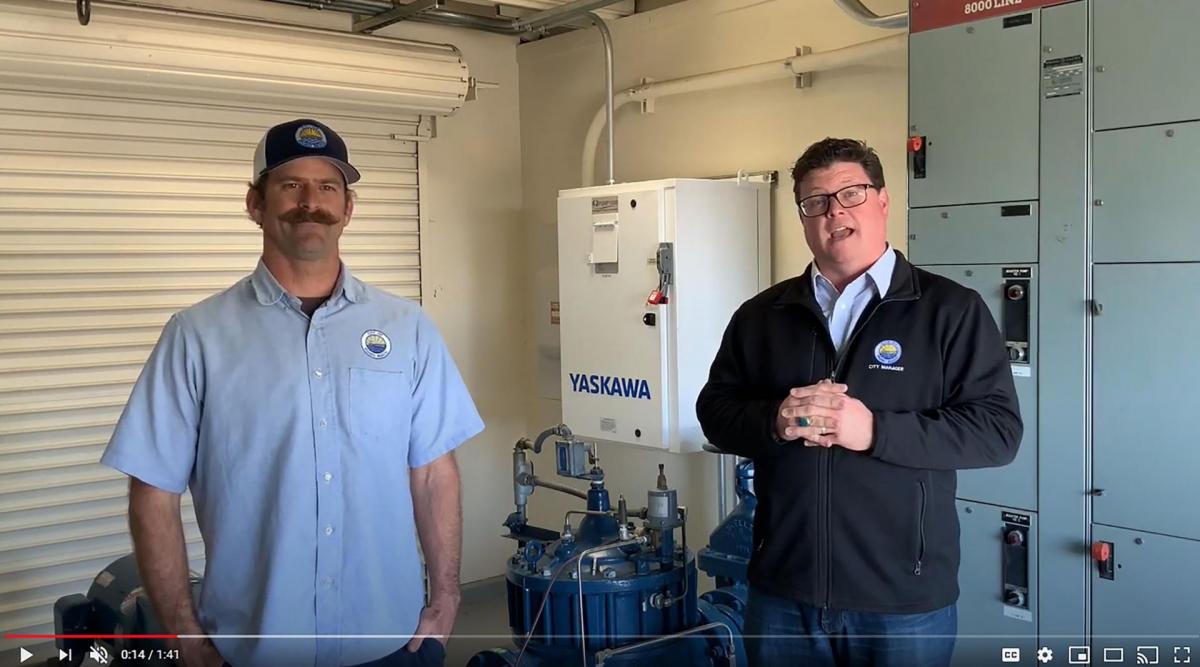 Reassuring Residents in a Turbulent Time
The City of Pismo Beach decided to post daily video updates on social media from the city council and city staff to help residents stay informed on new ordinances, public health recommendations, and ways to support the city's small businesses. The social media posts also reassured residents that the city was still operating and delivering the services they need.
"We know that you may feel uneasy or scared, but know that your city government is prepared, and we're working for you," said Pismo Beach City Manager Jim Lewis.
During this turbulent time, California cities quickly adapted to the new circumstances and adopted innovative ways to deliver the information and services their communities needed most. Laser-focused on ensuring that local government was accessible, cities throughout the state were quick to use technology to stay connected and find meaningful ways to inform, engage, and listen to all of their constituents, proving once again how #LocalWorks — in the best and the worst of times.
---
Related Resources
The Economic Impact of COVID-19 on Essential City Services
In an Unprecedented Crisis, Local and State Leaders Step Up
California Cities Demonstrate Resiliency and Leadership During COVID-19 Crisis
---
Photo Credit: Courtesy of the City of Riverside; City of Oakland; City of Pismo Beach; City of Fremont