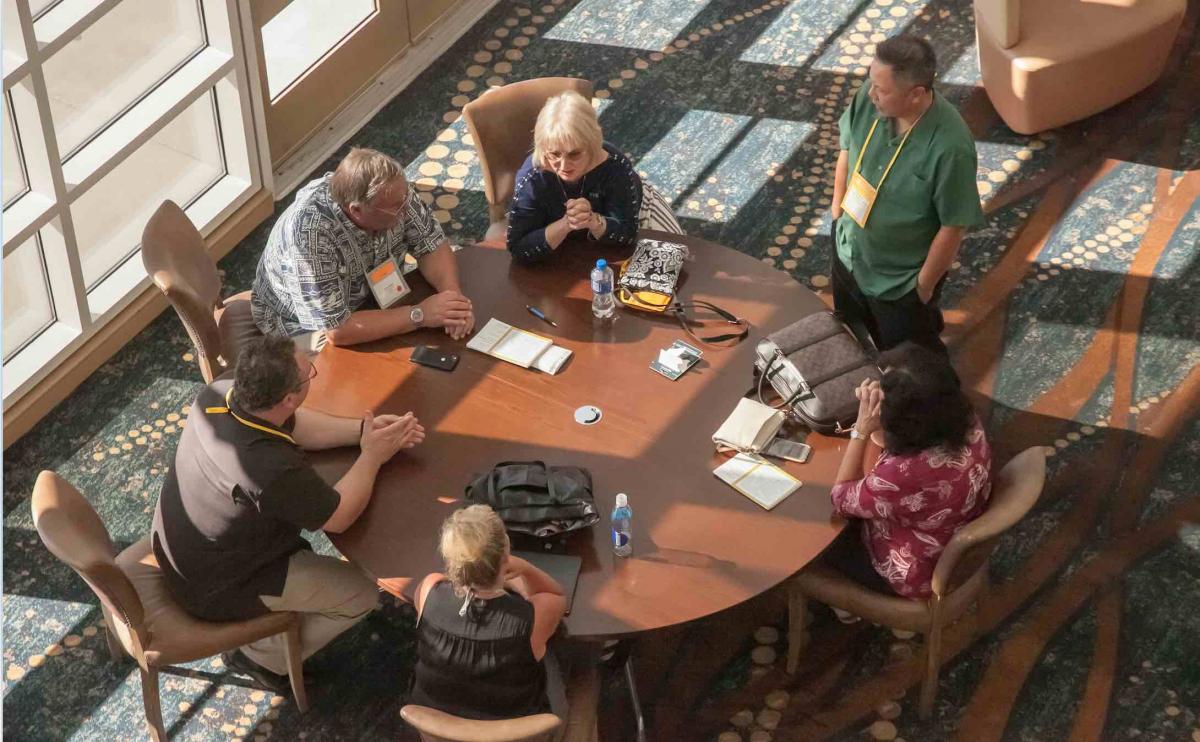 Engage Your Leadership Skills
Norman Coppinger is director of administrative services for the League and can be reached at ncoppinger@cacities.org.
---
As leaders, city officials assume numerous roles that contribute broadly to the vitality of California and the strength of the communities they serve. The commitment to leadership is shared by elected and appointed city officials pursuing solutions and implementing policies that address local needs, promote good governance and advance the community's vision.
City leadership regularly extends beyond geographic boundaries. Weighing in on regional and statewide policies and discussions also serves important local interests. Through the League, city leaders have numerous opportunities to amplify their voices. Staying informed is a critical first step in participating in policy matters, whether that participation takes the form of sending letters supporting or opposing a legislative proposal, meeting in person with state legislators and staff — or testifying in Sacramento at the state Capitol or before the board of the California Public Employees' Retirement System. One simple way to keep up to date on issues and events is by subscribing to the League's weekly electronic newsletter, CA Cities Advocate, at www.cacities.org/cacitiesadvocate.
The strength and diversity of the League extends far beyond advocacy. From networking and professional development opportunities to leadership roles within the divisions, departments, caucuses, policy committees and board of directors, getting involved is easy.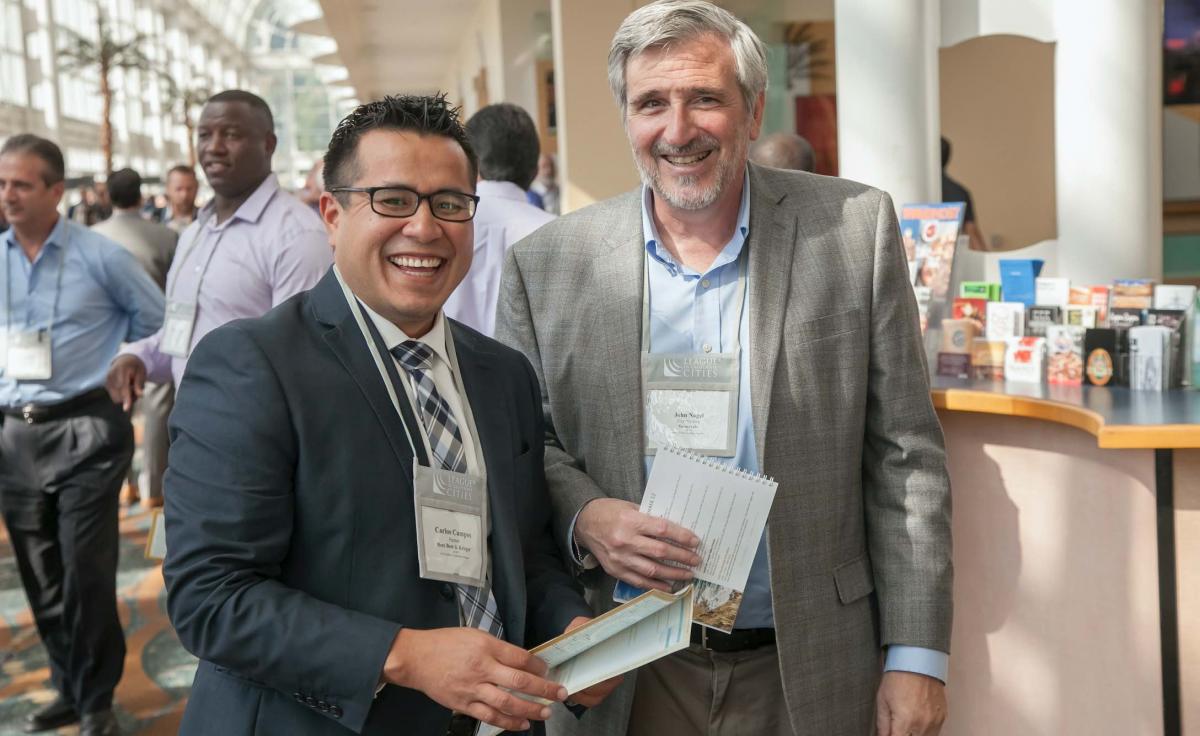 The League Offers Many Options
The League offers city officials and staff numerous options for engaging on issues of common interest and participating in professional development and networking activities.
16 Regional Divisions: The League has divided the state into 16 geographic areas to help cities collaborate on regional issues. Your League regional public affairs manager works closely with the cities in your division to develop informational programs and conduct grassroots activities that support specific legislative, regulatory and ballot measure goals. Find your regional public affairs manager at www.cacities.org/regionalmanagers.
Professional Departments: Engage in one of the League's departments, which mirror cities' professional structures. The departments are city attorneys, city clerks, city managers, fire chiefs, fiscal officers, mayors and council members, personnel and employee relations, planning and community development, and public works officers. League departments offer numerous educational and networking opportunities with your colleagues from throughout the state. Visit www.cacities.org/departments for more information.
Diversity Caucuses: City officials who share common interests and perspectives come together through the League's diversity caucuses, which include the African-American Caucus, Asian-Pacific Islander Caucus, Gay-Lesbian-Bisexual-Transgender Local Officials (GLBTLO) Caucus, Latino Caucus and Women's Caucus. Learn more at www.cacities.org/caucuses.
Mayors and Council Members Leadership Academy (Torch Program): The academy honors the hard work of local elected officials who seek to enhance their knowledge and skills to better serve the public. Connect with the academy at www.cacities.org/TorchProgram.
Education: Take advantage of the League's professional development and networking opportunities. Learn about best practices and the latest issues affecting cities by attending the annual conference, your department conference, webinars and workshops. Find a calendar of upcoming educational events at www.cacities.org/events.
Conference Speakers: Share your knowledge of complex issues or projects with other League members by proposing educational sessions and presenting at conferences.
Conference Planning Committees: Each department plans its conferences through a committee. Provide input on conference content and offer support by joining the planning committee.
California Civic Leadership Institute (CCLI): The institute is designed for city leaders interested in taking their political career to the state level. CCLI educates local elected officials as they progress in their public service careers and provides opportunities to create strong partnerships with state leaders.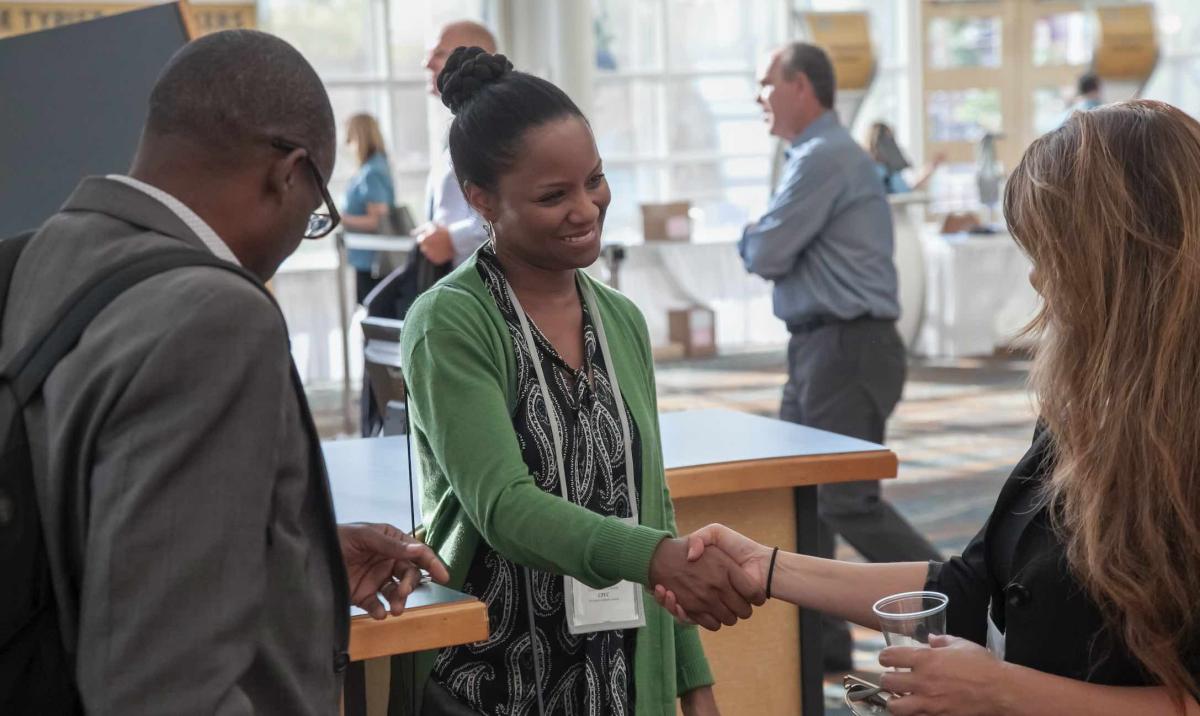 Advocacy: City officials help the League advocate on behalf of California cities by testifying in legislative sessions, writing letters to lawmakers and policymakers and communicating about local issues with elected representatives in Sacramento and Washington, D.C. Learn more at www.cacities.org/advocacy.
Policy Committees: The League policy committees guide the organization's policymaking process by reviewing proposed legislation, suggesting broad policy guidelines and studying key issues impacting cities. Find information on the committees and how to join at www.cacities.org/advocacy.
Task Forces: Lend your expertise on specific and major issues facing California cities by serving on one of the League's task forces, each of which addresses a specific issue such as housing, water or new community and economic development tools.
CitiPAC: Support the League's political action committee, which guides ballot measure and other advocacy activities of importance to cities, through donations and attending special events. Learn more about CitiPAC at www.cacities.org/policy-advocacy/citipac.
League Board of Directors: Serving on the League board offers an opportunity for local leaders to shape policy that impacts cities statewide. The board provides overall supervision, control and direction for League activities and affairs. City officials join the board through appointments made by their division, department or the at-large nomination process.
Listservs and Forums: Join League members interested in sharing information on a specific subject area. Post questions, provide resources to other cities or poll colleagues on current issues in your field through League listservs and forums. Learn more at www.cacities.org/listserv.
Western City: Read the League's monthly magazine for lively, interdisciplinary analyses of issues affecting local governance. Western City is mailed to city officials and department heads as a free benefit of League membership.
Get Your Questions Answered
Local leaders new to city government and the League as well as seasoned veteran city officials who are interested in learning more about how to get involved can call (916) 658-8204 or email memberservices@cacities.org for additional information.
---
Photo Credit: Jeremy Sykes, courtesy of League of California Cities.
---
This article appears in the April 2019 issue of Western City
Did you like what you read here? Subscribe to Western City
---
This article appears in the April 2019 issue of Western City
Did you like what you read here? Subscribe to Western City