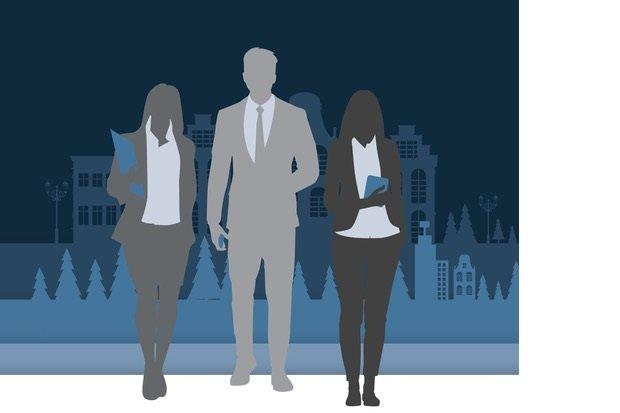 Amplify Your Community's Voice by Fostering Future Leaders
As elected leaders, mayors and city council members have a vested interest in fostering leadership skills as part of the effort to engage residents, build dynamic communities and improve the quality of life for all.
In my city, South San Francisco, we are focusing on outreach and inclusion. Our city offers residents a variety of programs to learn about local government and opportunities for involvement. These programs include a Citizens' Academy, a Citizens' Police Academy and, most recently, a Women's Networking Forum program. We strive to engage younger residents and people of color in civic life, and these programs encourage them to consider serving on a local board or commission and running for the city council.
The Citizens' Academy
Participants in the 16-week Citizens' Academy visit nine city departments to hear each director explain how that department functions and serves the community. The city conducts the academy every other year, and typically about 40 residents enroll. The academy provides a behind-the-scenes look at city operations that include the:
City Manager's Office and the city council;
Economic and Community Development Department;
Public Works Department;
Water Quality Control Plant;
Parks and Recreation Department; and
Library.
The portion of the academy that focuses on the City Manager's Office and the city council emphasizes leadership. First, we help participants understand what the city council does and how it operates. We share information about all aspects of serving on the council. Council members candidly discuss both the advantages and disadvantages of public service. The advantages include opportunities to build community and the ability to make a positive difference in the city; the disadvantages include the loss of privacy in public places, potential public humiliation and exposure to public conflict.
We also encourage participants to cultivate a relationship with their local leaders, attend city events, get involved in boards and commissions and tell their council member what's happening in their neighborhood and what they need. We explain how participating in boards and commissions can be a stepping stone to serving on the council. Our goal is to convey what each individual can do to effect positive change and create an understanding of the first steps toward leadership positions, with an emphasis on the value of being active in the community — for example, through homeowners' associations, the school district and parks and recreation programs.
As part of our effort to get participants thinking about running for the council, we tell them, "The community needs a voice. When you feel strongly about an issue that affects your neighborhood or community, you have tools at your disposal to help you make a difference. That's how you become a leader."
Citizens' Police Academy Builds Bridges With Community
The city also reaches out to the community through its Citizens' Police Academy, which provides an inside look at the South San Francisco Police Department, its values, how it functions and more. The weekly academy classes are two and a half hours long, held for 12 weeks from August to November. Each class covers a different aspect of police work, including recruiting, hiring and training officers; SWAT team and K-9 team demonstrations; and firearms training. In addition, the Police Department conducts a Spanish-language Citizens' Police Academy for the Latino community. The academies help build public trust and confidence in local law enforcement and provide insight into police career paths.
Encouraging Women to Run for Office
In 2017, Vice Mayor Liza Normandy launched the South San Francisco Women's Networking Forum program, which comprises six sessions:
Meet Your Elected Women Officials;
Communications: Social Media and Making Effective Presentations;
Beyond Networking;
Boards and Commissions Interview Process;
Commitment, Support and Lots of Patience; and
Conclusion — Recap, Reception.
Vice Mayor Normandy says, "We need to encourage and inspire women to seek leadership positions, and we need to educate women about what it means to serve on the council. This program is designed to do that and to reach the women in our community who are looking for opportunities to make a difference locally."
The 2017 program featured trustees and former trustees of the South San Francisco Unified School District, a former parks and recreation commissioner, the city's communications director, a city clerk, the South San Francisco fire chief, a city commissioner, the president of the library board of trustees, the chair of the South San Francisco Parks & Recreation Commission, the former co-chair of the South San Francisco Community Outreach Program, a planning commissioner and president of the South San Francisco Public Library Foundation. Approximately 30 women attended the sessions, which proved popular. The city plans to offer the program again in 2018.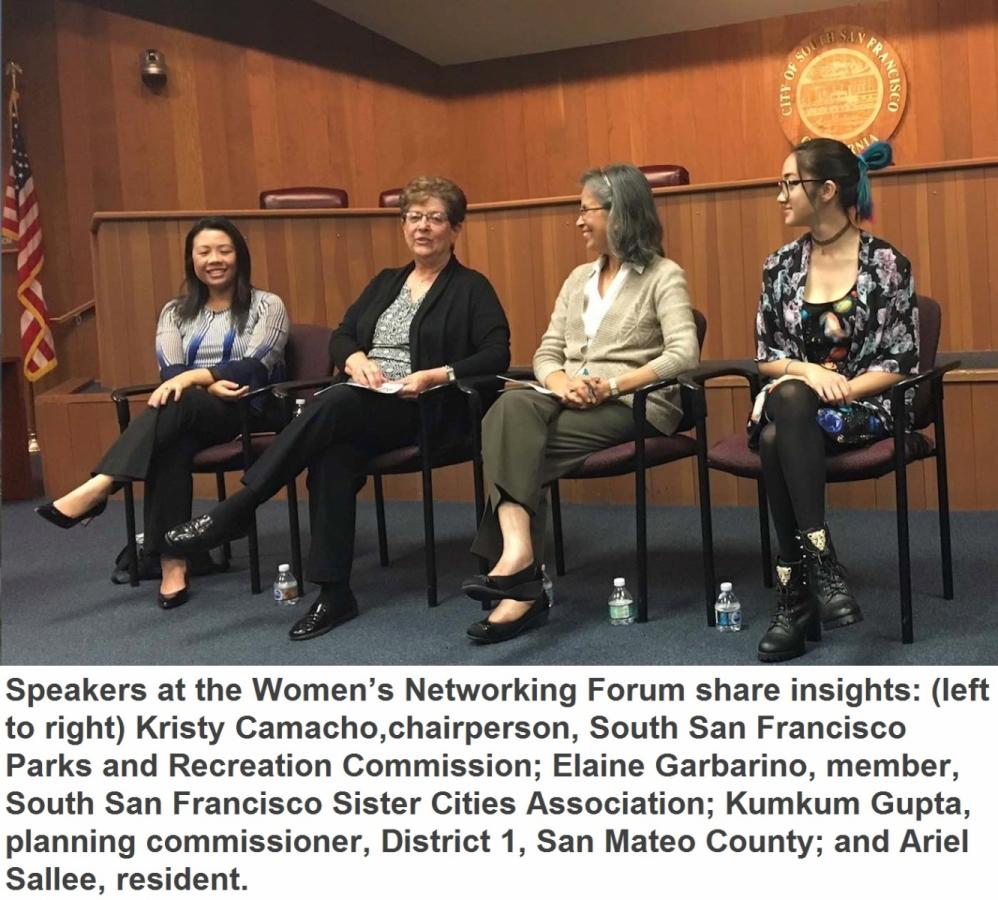 The Importance of Diversity
South San Francisco celebrates diversity in its many forms: gender, race, religion, sexual orientation, age, culture, ethnicity and socioeconomic background. The city council unanimously passed a resolution stating its commitment to "recognize, value and proactively work to promote diversity and inclusion within South San Francisco." In conjunction with cities nationwide, South San Francisco proclaimed June as Immigrant Heritage Month and Lesbian, Gay, Bisexual and Transgender (LGBT) Pride Month and celebrated LGBT Pride Month by lighting up City Hall with the LGBT pride flag colors.
A section on the city website titled "Diversity: It's in the City's DNA" promotes city-sponsored diversity-related events, including an Asian Heritage Celebration that shares the world of Asian culture with residents through art, dance, music and food. The city recently participated in a community forum with Mexican Consul General Gemi José González, City Manager Mike Futrell and Police Chief Jeff Azzopardi.
In addition, South San Francisco is conducting a series of public forums titled "A Community Conversation." In the first forum, area experts and community representatives addressed and provided information on topics such as bullying, immigration status and gender identity. Future forums will feature issues relevant to the community's diverse populations and cultures.
Seeking Tomorrow's Leaders Today
Strong communities require dedicated leaders who listen carefully to the people they represent and welcome opportunities to promote leadership and inclusion in their communities.
Cities throughout California use a variety of methods, including citizens academies and similar programs, to reach out to their residents, engage them in civic life and give them a voice in local government. It's incumbent on local elected officials to build on those efforts and help educate people from our diverse communities, especially women and people of color, about the ways they can become involved and drive positive change in their cities. Then we must encourage them to take action and seek positions on local boards and commissions — and the city council.
The League and the Institute for Local Government provide numerous resources for cities related to public engagement, promoting leadership and developing the next generation of leaders. You can find links to these resources below. I urge you to take advantage of these resources and to consider how your city can strengthen its efforts to reach residents interested in making a difference. It benefits all of us to foster strong future leaders who will succeed us and serve their communities with integrity, passion and determination.
---
Related Resources
Institute for Local Government Public Engagement Resources
---
Photo credit: Gmast3r (top photo); Courtesy of the City of South San Francisco (forum).
---
This article appears in the January 2018 issue of Western City
Did you like what you read here? Subscribe to Western City
---