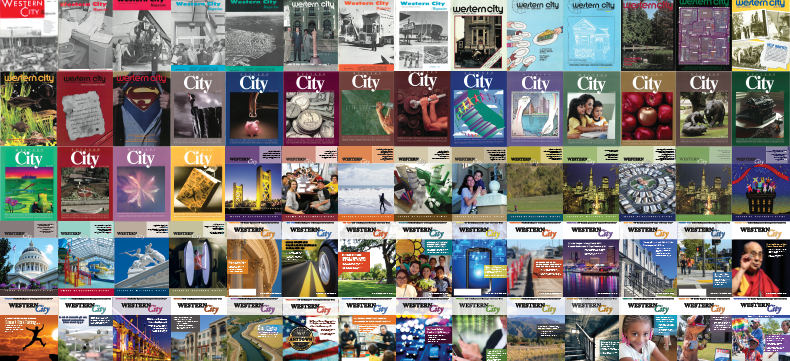 The Evolution of Western City Magazine: Extending the Voice and Vision of California Cities
January 2021 will mark the beginning of a new era for Western City magazine. The 121-year-old publication will evolve into an all-digital experience at westerncity.com starting Jan. 1, 2021.
Pacific Municipalities was launched in 1899 as "a monthly review of municipal problems and civic improvements" and rebranded as Western City magazine in 1932. With a circulation of nearly 10,000, Western City offers articles with practical ideas and information for city officials, as well as features and in-depth series on policy issues and trends.
A lot has changed since the magazine launched more than a century ago and in order to continue to provide League members with valuable content and a high-quality reader experience, the League is streamlining the distribution channels and expanding the ways readers can interact with the Western City content.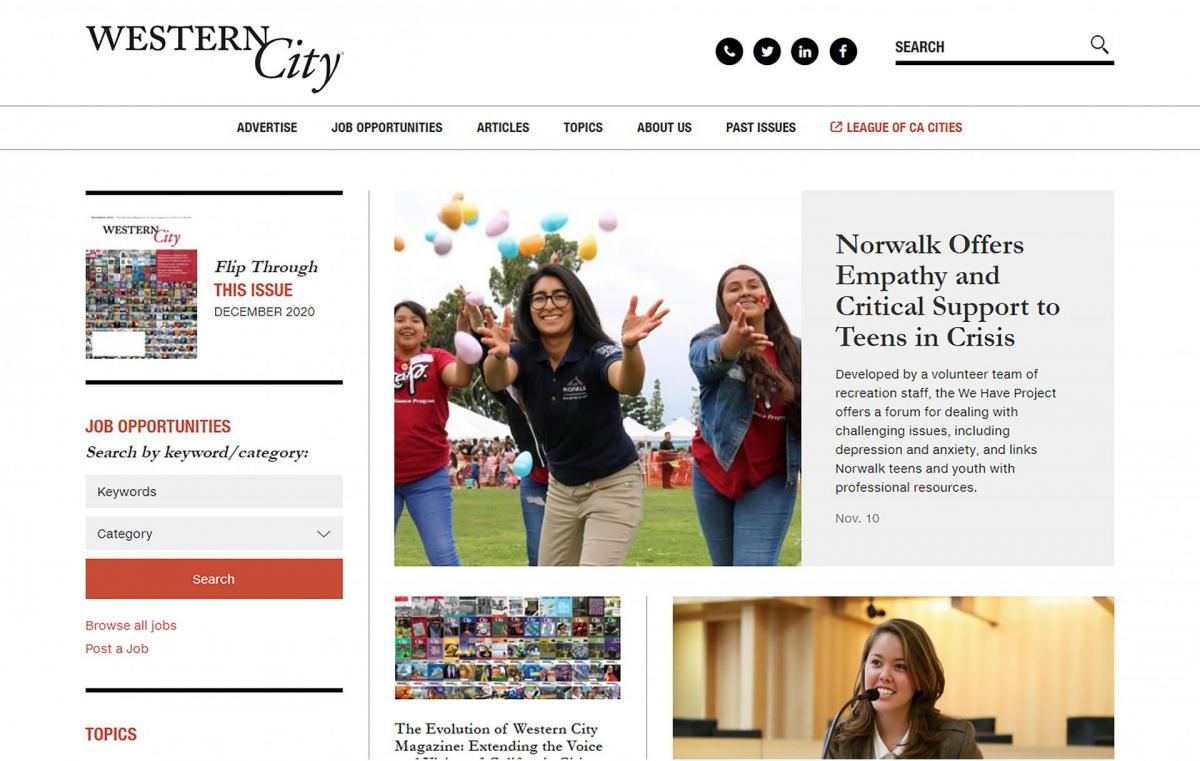 I am excited to be part of this new chapter of Western City magazine. The quality of the ideas, the vision, and the content remains at the heart of the editorial development, but how we deliver that quality must evolve with the digital age, providing not only relevant, but timely and increasingly engaging material.
Printed issues of Western City magazine are currently mailed to elected city officials and city department heads as a complimentary service of League membership. The magazine is also mailed to California state legislators, key policy-makers, and opinion leaders, and a small group of paying subscribers.
In the past decade, print advertising revenues in the U.S. have dropped from $20.6 billion in 2012 to $12.1 billion last year. Western City, which is heavily dependent on print ad revenues to cover its production costs, has also experienced the same trend in print ad advertising sales. By taking Western City to an online-only format, the magazine will eliminate design, print, and mailing costs and be less reliant on print advertising to produce the valued content that city leaders turn to.
While print advertising sales across the country have steadily trended downward, digital ad revenues have doubled since 2015, providing Western City an opportunity for digital ad revenue growth and a path to support expanded content and features on a digital-only platform. A digital-only format also reduces the carbon footprint associated with printing, mailing, and disposing of hard copies.
Another reality that factored into our decision to transition to an online-only publication now was the decision by the magazine's longtime Managing Editor Jude Hudson Lemons not to renew her contract with the League for 2021. Jude shepherded the production of Western City magazine over the last 24 years, and her love for the magazine, the League, and our members will be missed. The League's Director of Communications and Marketing Jill Oviatt takes over as the magazine's managing editor effective Dec. 1.
The lead time required for online stories is also greatly decreased compared to printed magazine articles, allowing for more timely pieces that can better align with time-sensitive issues facing our cities.
The powerful foundation that Western City has built over the last century positions the magazine perfectly to transform and evolve into a more interactive version of itself that will inspire its audience in new ways.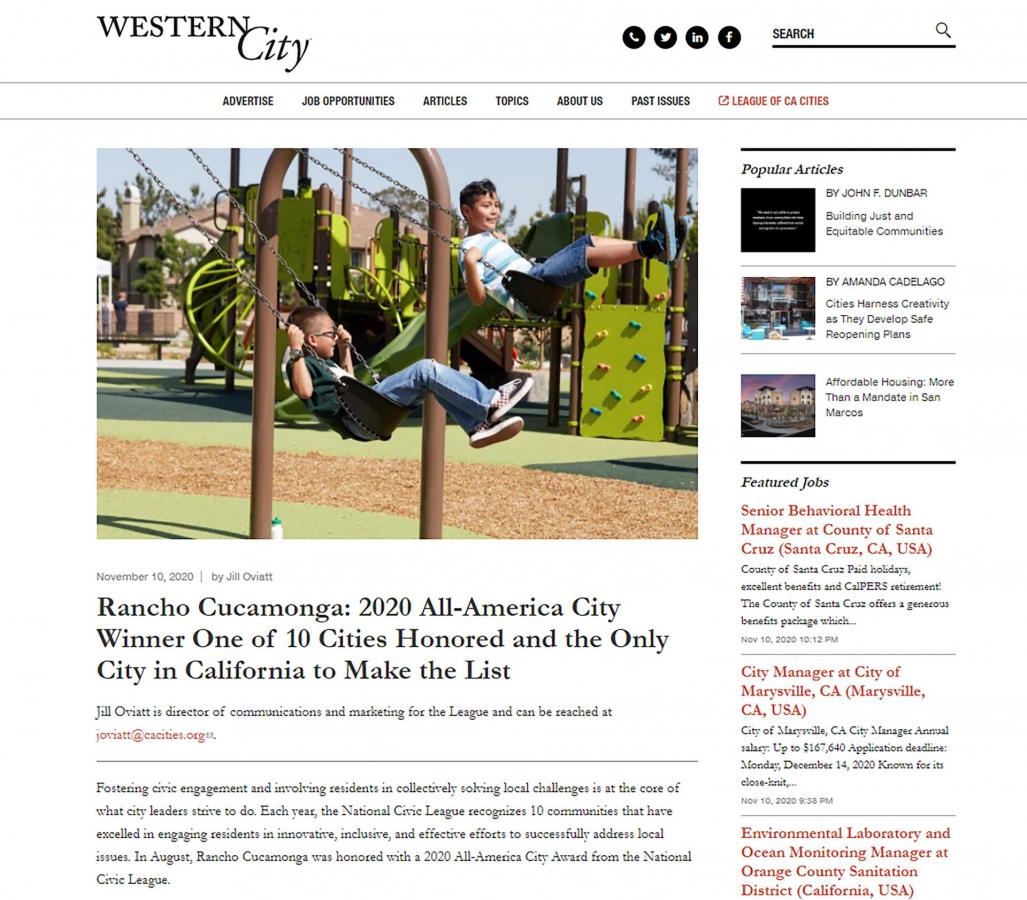 From the Mailbox to the Inbox
While city officials have grown accustomed to finding Western City in their physical mailbox, starting in January, a link to the magazine will now arrive each month in city officials' electronic mailbox, with a summary of what you'll find in the issue.
Diverse perspectives, legal analyses, insights from legislators and experts, features on local government policy, process, and fiscal issues, commentary by League leadership, and individual city success stories demonstrating how #LocalWorks in California — it will all be available at your fingertips, wherever you are.
This evolution is a natural next step for Western City, extending its voice and vision, which will ultimately include increased video and social content. The League will continue to invest in this valuable resource for city officials to ensure it continues to reflect our cities of today and of tomorrow.