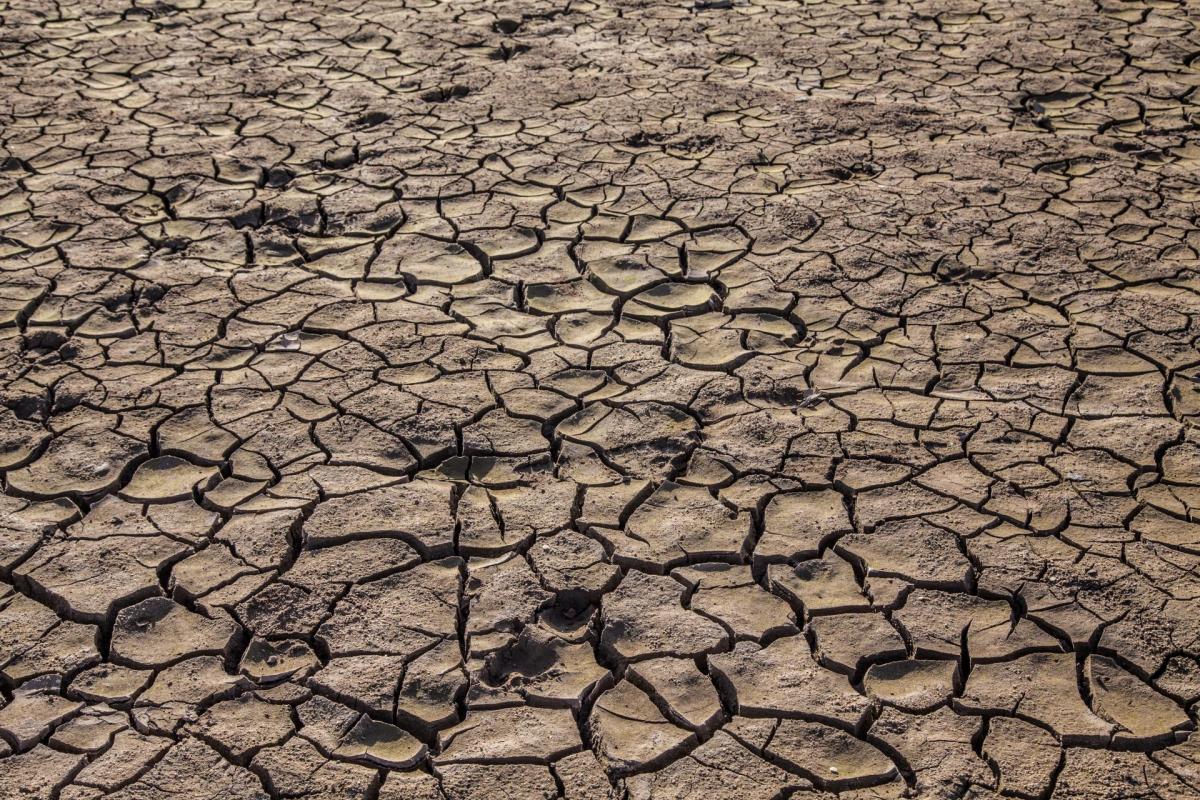 Facing climate change head-on: city leaders must act swiftly to prepare for its impacts
For many, July is the height of the carefree summer season. School is out and families are packing up for annual vacations. Pools and lakes are crowded with folks of all ages, and the jingle from the neighborhood ice cream truck stays in your ear all day. As vaccination rates continue to increase and the state fully reopens, this summer feels particularly joyous.
However, for local leaders throughout California, July can bring a sense of angst and worry. In recent years, the month has marked the end of another dry rainy season, and the beginning of an increasingly destructive wildfire period.
The impacts of climate change on our state and in our communities are undeniable. The state has already issued flex alerts as multiple days of triple digit temperatures rocked our cities and strained our energy grid in mid-June. Gov. Gavin Newsom has declared regional drought emergencies in 41 counties. California Natural Resources Agency Secretary Wade Crowfoot recently presented to city leaders during a League of California Cities Speaker Series webinar, and noted that due to a very dry 2020 and an unseasonably warm spring, the state has 0% of its snowpack left. Secretary Crowfoot reminded us that five of the six largest wildfires in California history burned last year, and the outlook for this year's wildfire season is not a positive one.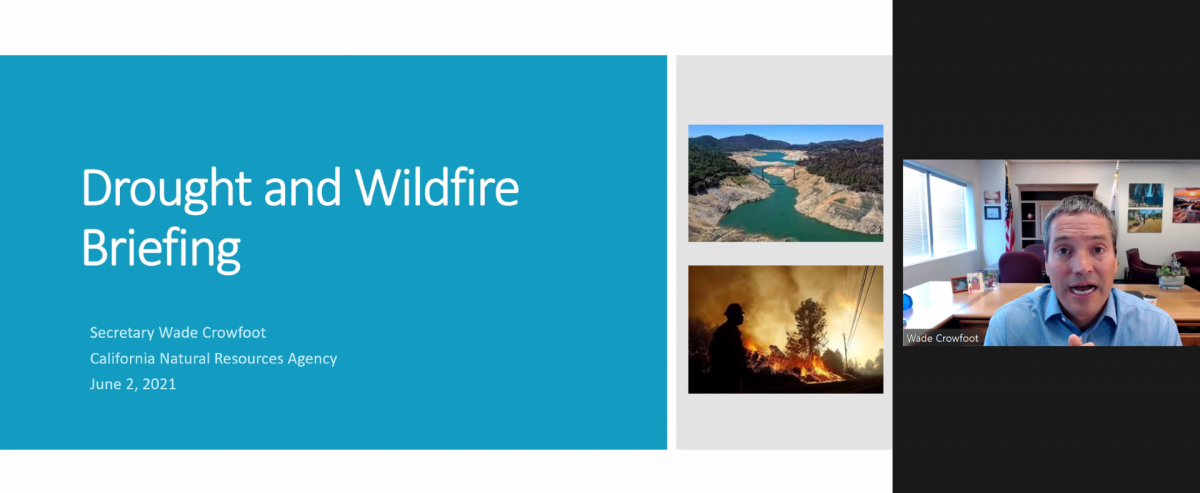 For the last 16 months, city leaders have been in 24/7 crisis mode responding to the pandemic, and as we emerge from this public health crisis, the climate crisis in California seems poised to take its place, requiring some swift and strategic action from city leaders.
When a climate-related disaster strikes, city officials are forced to act quickly to protect their residents. City leaders also must prepare their communities for the long-term effects of climate change, and many are doing so in innovative ways. In the city of Roseville, previous droughts made it clear that diversified water supplies were critical to the future viability of the city. The city used to rely predominantly on surface water supplies, but thanks to some smart and proactive investments, the city has bolstered its groundwater storage, which will provide flexibility to the city's water supply based on weather conditions. You can read more about this project in "Beyond the Drought: How an integrated approach to water planning is helping the City of Roseville weather this drought with an eye toward the future."
In the city of Arcata, a pioneering wastewater treatment program is not only integral to managing the city's wastewater, but also offers a series of wetlands and wildlife sanctuaries that are a popular spot for birders and outdoor enthusiasts. The city's wastewater treatment plant is now one of the most important pieces of infrastructure at risk of sea level rise, and the city is thinking outside the box to maintain the sustainability of the treatment system while preparing for the impacts of climate change. More about Arcata's efforts can be found in Arcata rises to the challenge: innovative upgrades to award-winning wastewater treatment plant.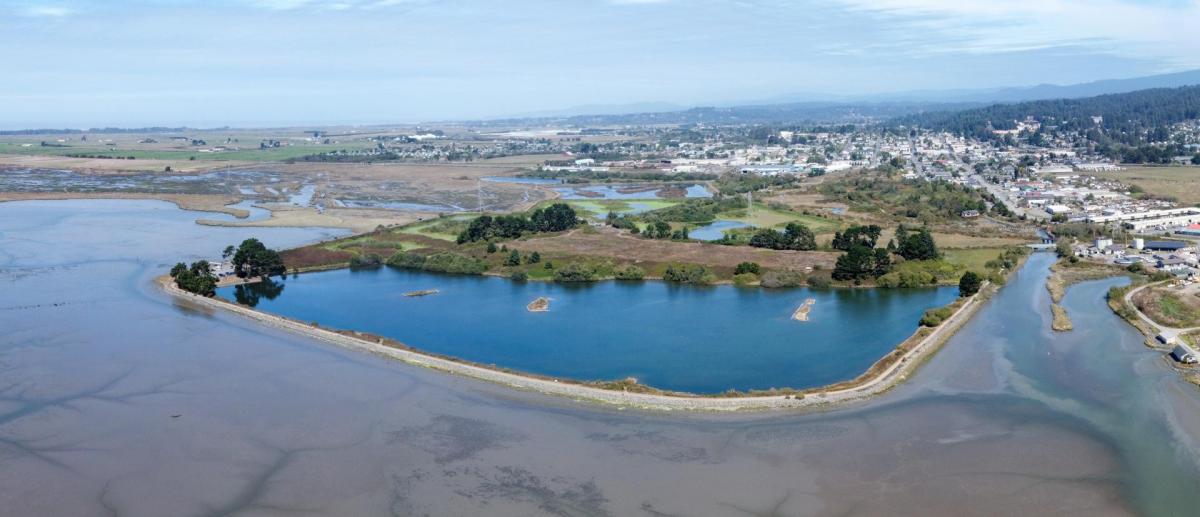 In order for city officials to ensure their communities are prepared for climate-related disasters and the long-term effects of climate change, they need support, tools, and resources. One of Cal Cities' top advocacy priorities this year is focused around strengthening community disaster preparedness, resiliency, and recovery in our cities. Cal Cities works in collaboration with the Governor's Office of Emergency Services to ensure up-to-date information reaches cities quickly, and advocates at the state level to secure resources to help cities reduce climate risks in their communities. In 2019, Cal Cities helped secure $300 million in the State Budget for disaster preparedness for cities, and in 2020 Cal Cities advocated for and received $50 million in the State Budget to support preparedness measures that bolster community resiliency.
This funding will be instrumental for cities seeking to reduce the effects of climate change in their communities. But, we know these state resources and the status quo are not enough, as the long-term impacts of wildfires and drought are felt deepest in our local communities, among our residents, small businesses, and local economies.
City officials have an historic opportunity with the American Rescue Plan funding to prepare our communities for the disastrous impacts of climate change. Cities can use the relief included in the American Rescue Plan to fund water resiliency projects, improve the resilience of water infrastructure to severe weather events, and invest in green water infrastructure projects that address the impacts of climate change. The relief can also be used for premium pay for public safety officers and other essential workers who maintained critical operations during the pandemic and remain critical to protecting the future health and wellbeing of our communities. Additionally, the American Rescue Plan funds can be used to staff up and rehire many public safety officers, including firefighters, who may have lost their job due to furloughs and layoffs, before the peak of this year's wildfire season hits.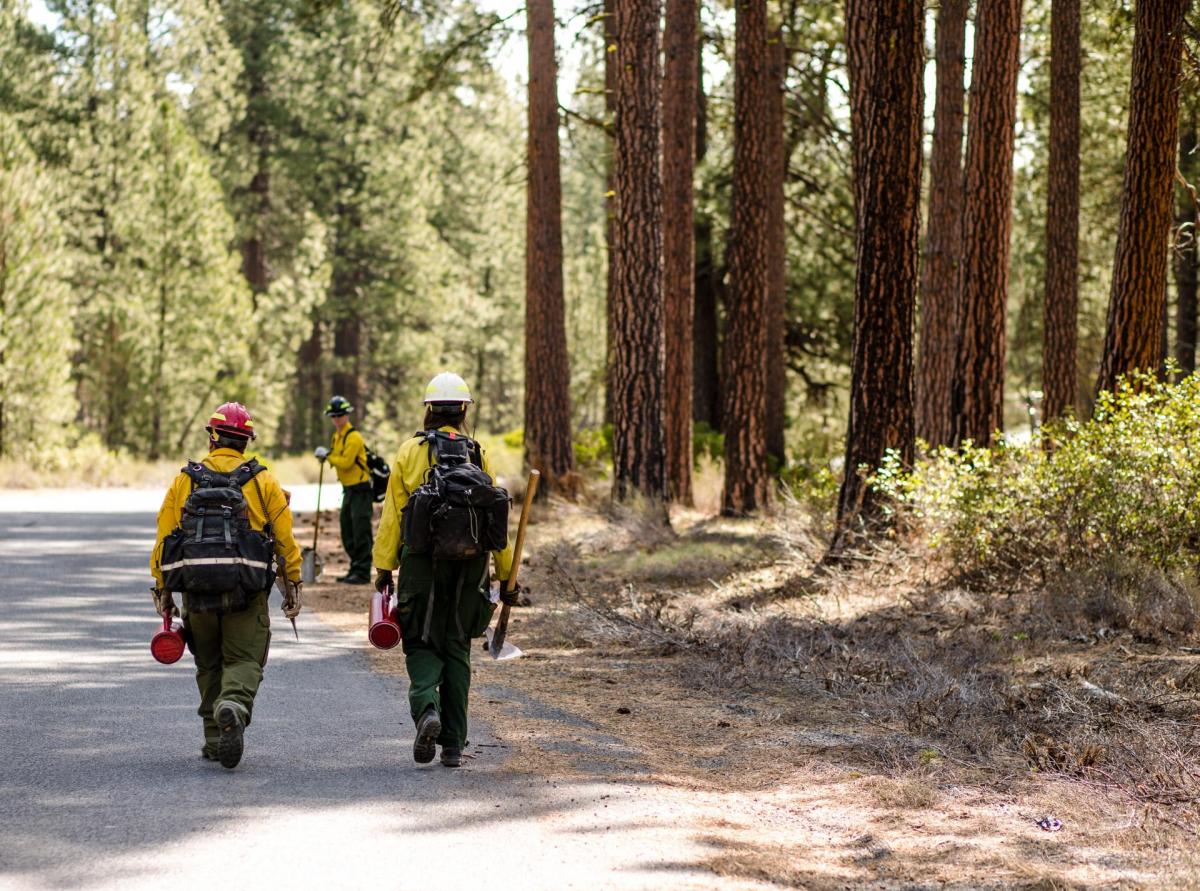 Beyond the specific uses outlined in U.S. Department of the Treasury guidance, the American Rescue Plan funds can provide significant relief to a city's General Fund, which will be key as cities implement their recovery plans and chart future investments in their communities. As city officials are determining how their cities can adapt to and help mitigate climate change, it's important that decisions around environmental sustainability are made through a lens of equity and inclusion. In this issue of Western City, Institute for Local Government Assistant Executive Director Karalee Browne shares five strategies for how cities can make communities more equitable, environmentally resilient, and economically vibrant.
In my city of El Centro, we recently adopted our 2040 General Plan, which included a brand-new Environmental Justice (EJ) Element. Our EJ Element will help protect all residents of El Centro from environmental and health burdens and treat all residents equitably with respect to environmental regulations. The strategies outlined within the EJ Element were developed based on public engagement through a robust public outreach process that included a public website, virtual and in-person community events, and resident surveys, all of which featured English and Spanish options. As a result, our city's EJ Element focuses on reducing pollution exposure, improving air quality, promoting public facilities, equitable access to healthy food, providing safe and sanitary homes, and encouraging physical activity, with a prioritization of these services in areas of opportunity within the community.
The immediate and secondary impacts of climate change can be felt deeply in our communities, but we as city leaders have a responsibility to our residents and future generations to mitigate these impacts as much as possible. Cities are leading the way in finding innovative strategies to protect their communities from climate change and cultivate healthy and sustainable communities. As we are charting our recovery from the pandemic, let's continue those efforts.