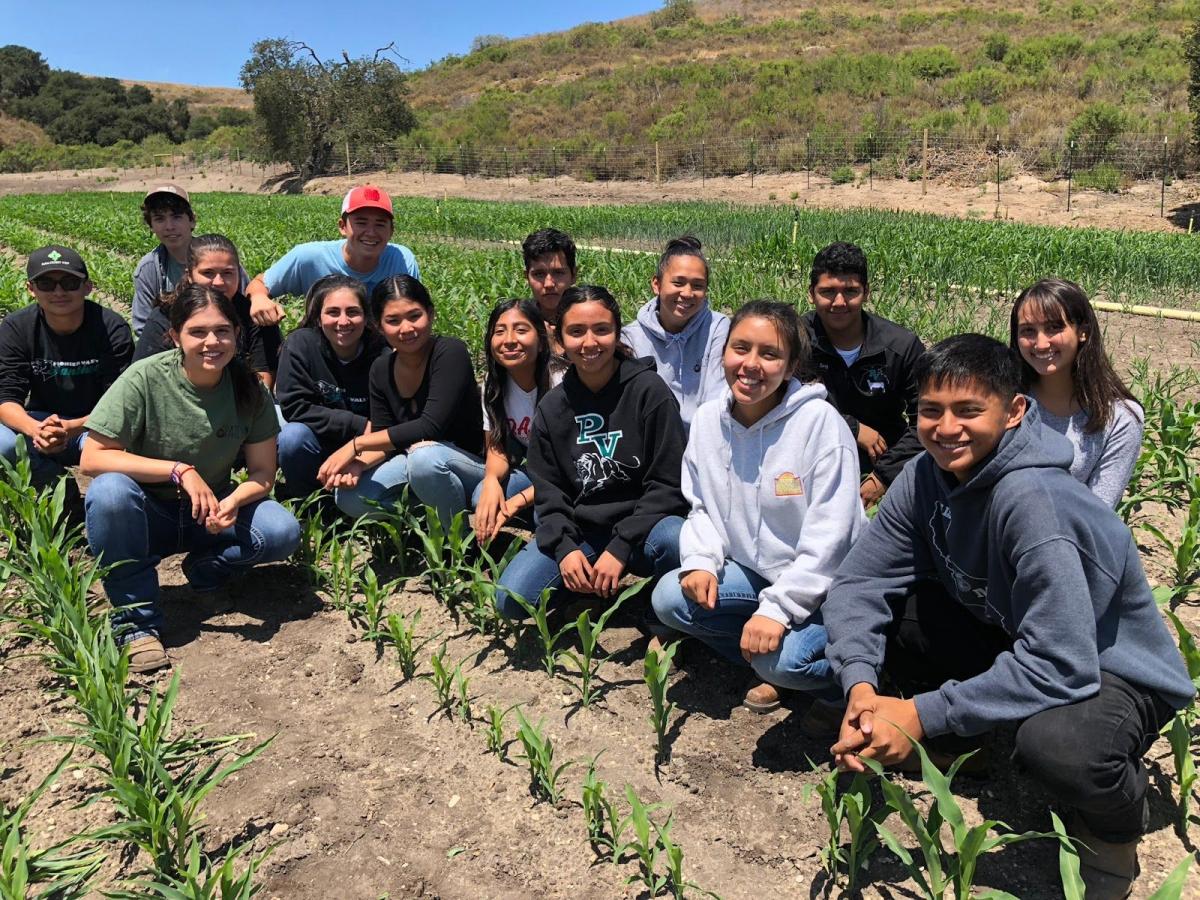 Santa Maria develops a hands-on, career-based agricultural education program for high schoolers
The city of Santa Maria won the 2020 Helen Putnam League Partners Award for Excellence in City-Business Relations. For more information about the award program, visit www.helenputnam.org.
---
The city of Santa Maria is surrounded by fields with over 40,000 acres that grow strawberries, wine grapes, celery, lettuce, peas, squash, cauliflower, broccoli, spinach, and beans. Farms provide nearly 30% of Santa Maria Valley jobs and while many are traditional, the trend is moving towards more sophisticated jobs inside state-of-the-art, multimillion-dollar greenhouse and processing operations.
Despite the agricultural setting, there are few opportunities for high school youth to learn about farming techniques. The majority of agricultural programs for local high school students are focused on raising animals, not crops. Fortunately, career opportunities for aspiring youth farmers took off in 2017 when four young adults born and raised in the Santa Maria Valley created The Patch. In partnership with the city of Santa Maria and local ag-related businesses, they created a successful hands-on educational program that continues today.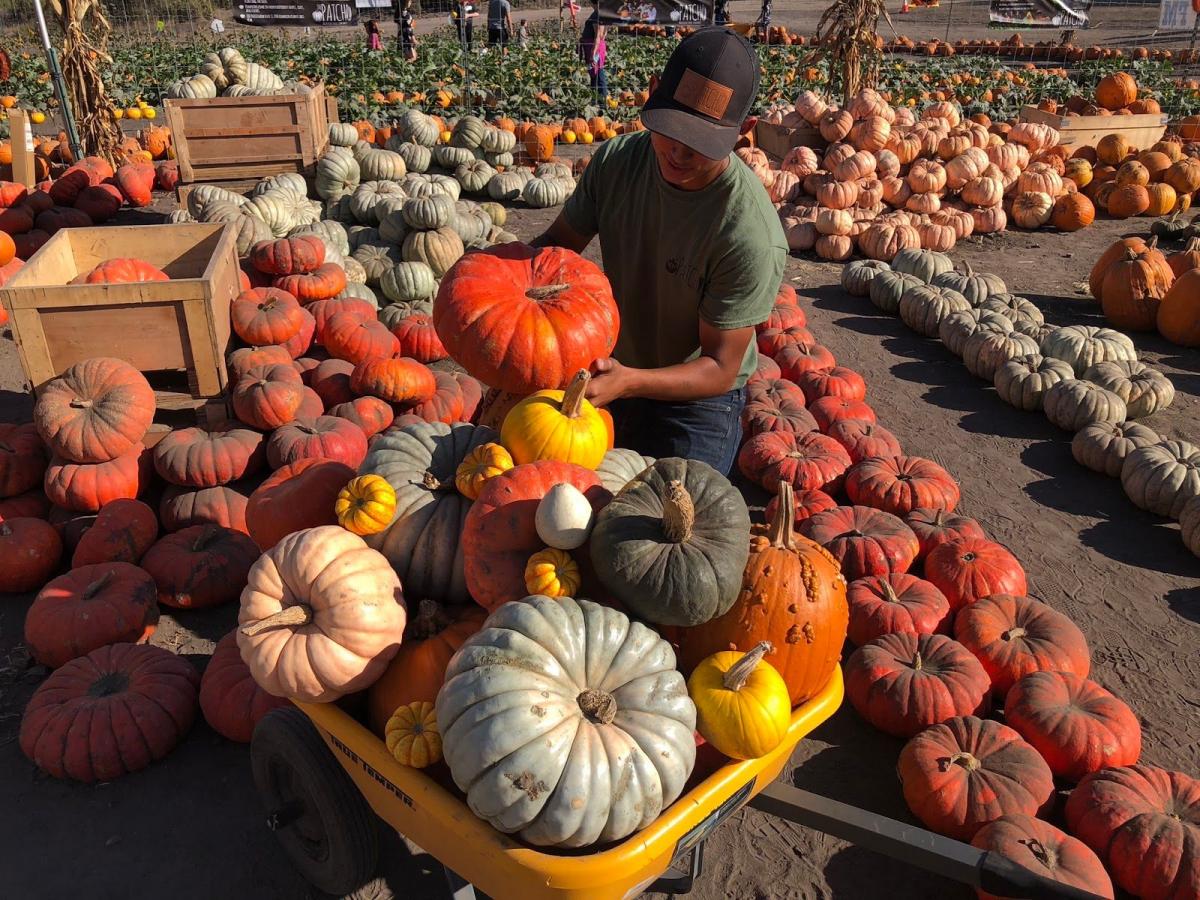 "As a team of young adults we shared a common interest in enriching our community," said Patch Program Coordinator Corina Posada. "We were not sure how, but we knew we could produce something amazing by quilting our unique work experiences and interests together."
The team proposed a partnership with the city of Santa Maria's Recreation and Parks Department and Betteravia Farms. Part of the effort included creating a local fall attraction with a corn maze, pumpkin patch, and produce that was accessible and affordable for families of all backgrounds, including those facing financial adversity.
When the opportunity arose to create a model program with students and local businesses, the city of Santa Maria stepped up. The Mayor's Task Force for Youth Safety, which is focused on improving opportunities for youth, was a natural fit and the Recreation and Parks Department offered Flores Ranch Park as the pumpkin patch venue.
"This is another successful example of the community's can-do spirit when challenged to find solutions," said Santa Maria Mayor Alice Patino.
Betteravia Farms, a large local agriculture business, was also an integral part of the project providing land, labor, and generations of knowledge to The Patch team. Plantel Nursery invited students to prepare more than 10,000 pumpkin transplants, and students were taught the proper technique of how to plant pumpkin seeds to ensure the best growth while in the nursery.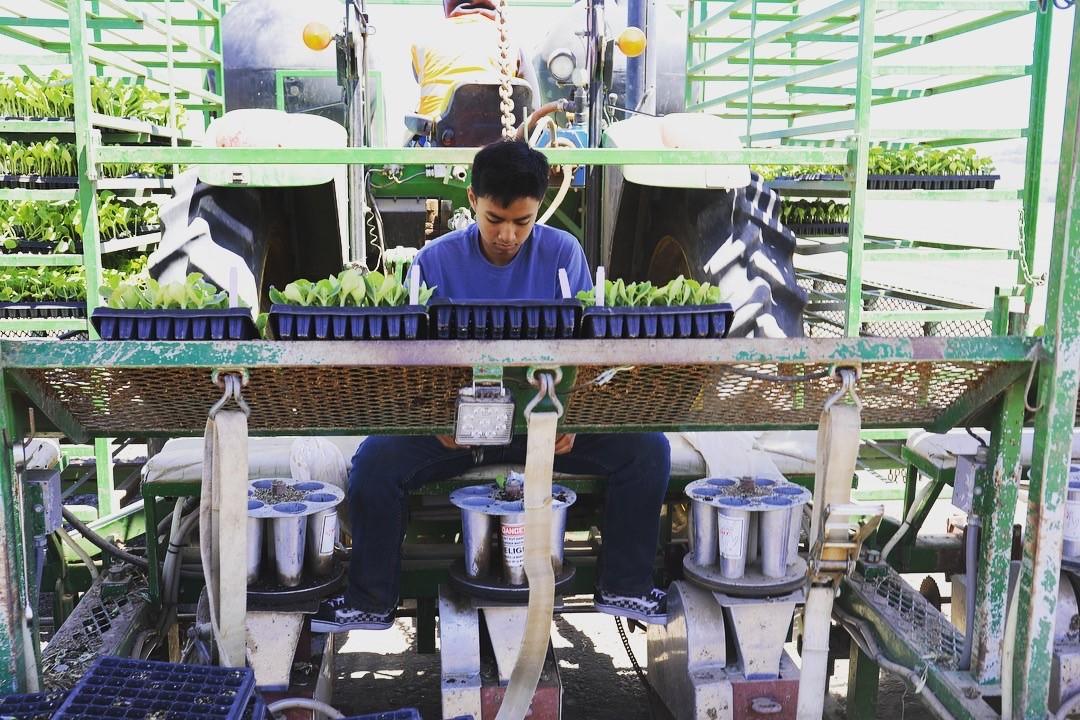 In 2019, The Patch began production at Los Flores Ranch Park and set out to grow over three acres of pumpkins. To give students a hands-on experience, they had used a transplanting machine. Used by farmers on a regular basis, the machine planted over five acres of pumpkins in roughly four hours. Students planted over eight varieties and five acres of pumpkins, which yielded well over 20,000 pumpkins.
"Students who participate in The Patch come from all backgrounds," Patch Student Coordinator Tyler Dickinson. "Students need the opportunity to get outside and get their hands dirty and gain knowledge in all steps of crop production. Working with our partners, this program makes a real difference."
The Patch also developed an exhibit center for visitors to learn more about agriculture. As part of the exhibit center, students completed individual research projects and developed displays to share information with visitors such as corn growth, pumpkin varieties, and succulent propagation.
In preparation for the pumpkin patch, students began attending community events and giving presentations to educate youth and their families about agriculture and the importance of crop science.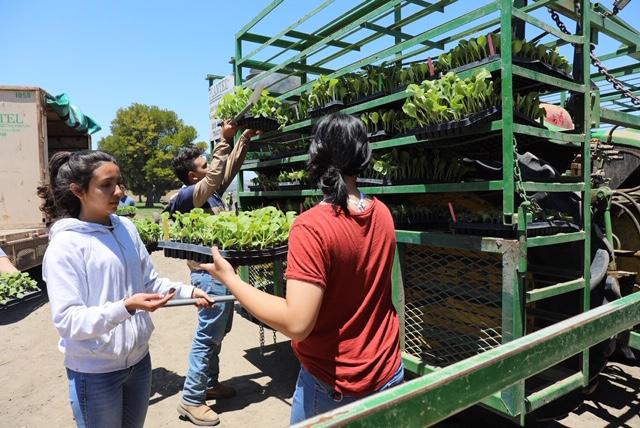 City Recreation and Parks Department staff guided students in multiple areas of this program. From the hands-on work of planting pumpkins, networking with community members, to creating fun events, staff were there to guide students along the way. The workdays gave students an opportunity to meet new people, develop leadership skills, learn about crop production, and ultimately help produce an amazing fall attraction for the community. Each team member provided a unique skill set and experience that seamlessly bound The Patch into what it is today.
"I can't help but think about the students' hard work and dedication," continued Dickinson. "There was not a moment where the students were not laughing and having a good time and as coordinators, we find that extremely important."
In its first two years, The Patch attracted more than 20,000 visitors, raised $180,000, and awarded $30,000 in scholarships. Enrollment grew from 50 students in 2018 to more than 170 students in 2019. The program is self-sufficient, with revenue of $75,000 from pumpkin sales, parking, donations, and special events. City support hours totaled $4,500.
"We knew a program like The Patch was greatly needed for our youth as agriculture is instrumental to our community," continued Posada. "This no-cost hands-on agricultural education program for high-school students has been a big hit and our partnership with Santa Maria's Recreation and Parks Department opened many doors for our program and our students."
Contact: Mark van de Kamp, public information manager, city of Santa Maria; phone (805) 925-0951 extension 2372; email mvandekamp@cityofsantamaria.org.