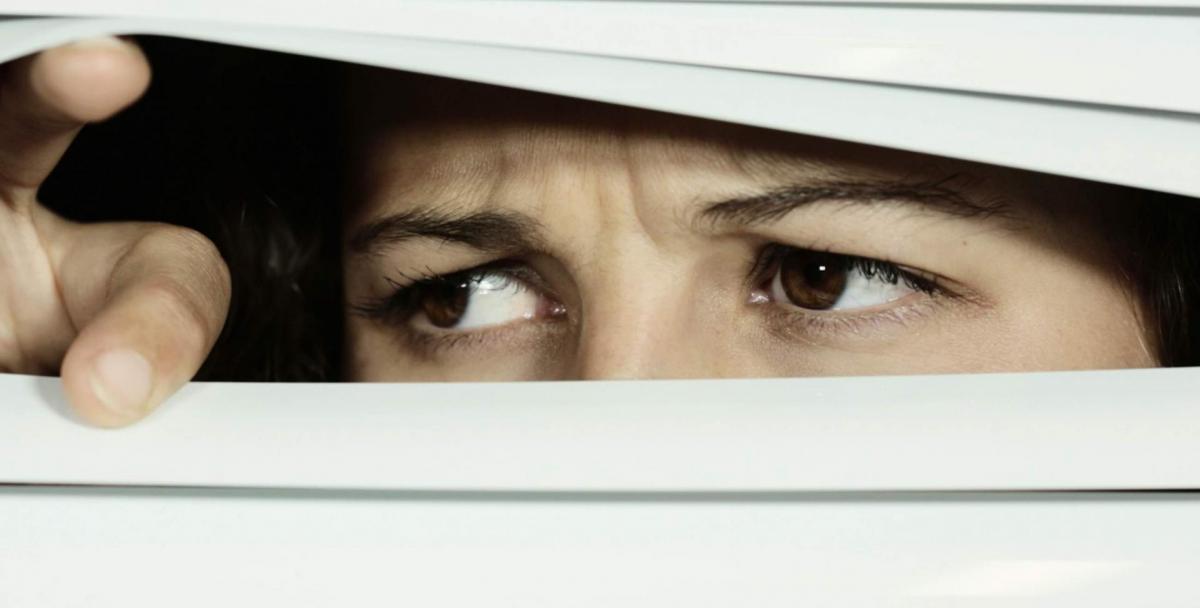 The Nightmare Next Door: Elk Grove Takes Action
Kristyn Laurence is public affairs managers for the City of Elk Grove and can be reached at klaurence@elkgrovecity.org.
---
It was just another quaint suburban neighborhood, but something was missing. On Demonte Way in Elk Grove, no children played together on the sidewalks or rode their bicycles along the street. Residents didn't dare venture outdoors for fear of what might be happening at the house down the street. For over three years, the problem house on Demonte Way was a recurring nuisance with more than 200 calls for police service, code violations and animal control issues. With the support of his neighbors, the local Neighborhood Watch captain sought and obtained the City of Elk Grove's assistance. Through a nuisance abatement lawsuit that went to trial in early 2019, Elk Grove's city attorneys fought to restore peace to the neighborhood. In doing so, they joined municipalities throughout California fighting against two notorious bad actors.
Problem Property Puts Neighbors on Edge
Paul Mamaril and his family live next door to the problem house. He started having concerns about the property in mid-2016. Excessive occupants, dangerous animals and cars coming and going from the house served as red flags. Mamaril, a federal probation officer, started carrying his firearm in the backyard for protection.
Sanjay Lal and his family live across the street. On Dec. 8, 2016, Lal's family was downstairs watching television when they heard what sounded like gunfire coming from the house opposite theirs. Lal's son, who was three years old at the time, told his dad that a monster had damaged a door upstairs. Lal found a hole in an interior door where a bullet had entered.
"My son, he's five and half, he wants to go out, he wants to play around," said Lal in court transcripts. "He used to go to the park all the time. Now he doesn't understand why we cannot go outside, why we can't go to the park. He's always asking me like, why does bad people live in that house? So it's been – it's been tough."
This incident and others prompted Nathan Champion, the captain of the Benevento/Demonte Block Neighborhood Watch group, to seek out the property's owner, Kiran Rawat, for help. Champion met with Singh, Rawat's husband and purported property manager, in January 2017 to express his concerns. Singh was uncooperative and unresponsive to the complaints of the neighbors.
Champion and his neighbors sued Rawat in small claims court for money damages, but did not prevail, with the judgment recommending the local agency take action to abate the nuisance. In retaliation, Rawat sued Champion for $90 million and she manufactured and filed a false proof of service on him.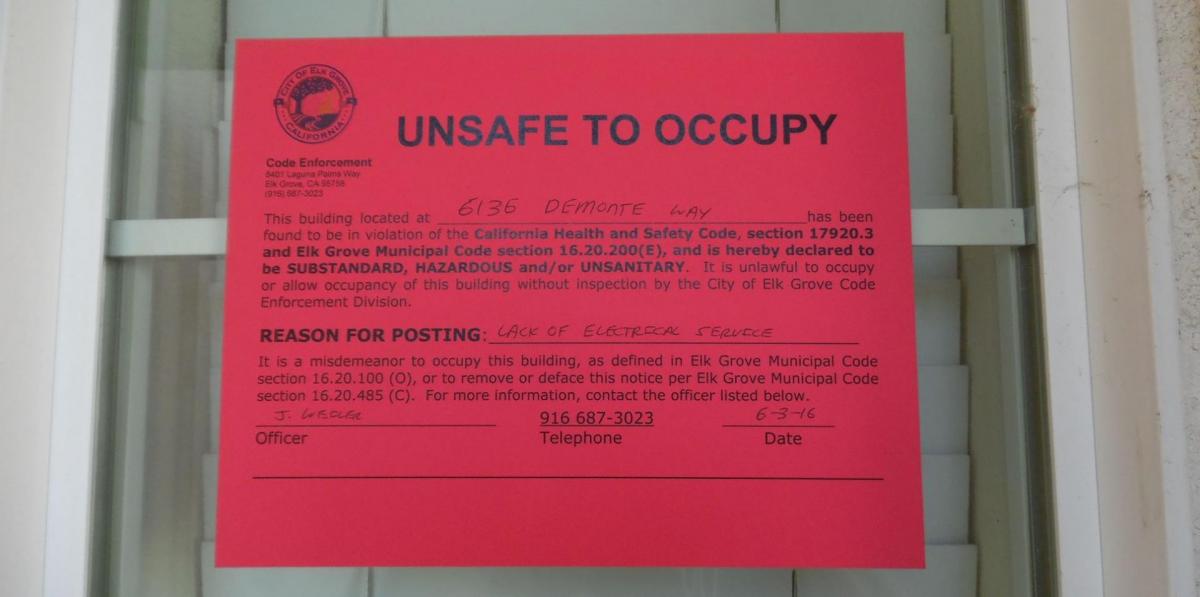 Testimony of Tenants Provides Insider Information
Neighbors weren't the only victims of the problem property on Demonte Way. Rawat and Singh rented "rooms" to a mix of down-on-their-luck, disadvantaged and often drug addicted criminal tenants. According to Elk Grove Police Officer David Moser, the number of people in the house varied from eight to 12, and they were often unrelated. During a welfare check in December 2018, Moser documented evidence of people living in a four-by-four-foot closet under the stairs. A twin bed, clothes and cooking supplies were also found in the garage.
Randall McGrew lived in the house from February 2018 to January 2019 in a space he referred to as the "den." The space was in fact a makeshift room created with a patchwork wall built without permits in the common area of the home. Mr. McGrew testified that illegal drug use, specifically methamphetamine, was a regular occurrence and occupants of the house would buy, share and sell meth amongst themselves. McGrew moved out due to threats of violence from one of the other tenants.
Another former tenant, Carrie "Bea" Davis, recounted similar horrors when she and her teenage daughter moved into a room there in July 2018. Homeless and with no other alternatives, she signed an unfavorable lease for $700 a month with an $800 deposit. The single room she and her daughter were assigned was filled with property from the previous occupant and infested with fleas and cockroaches. The day after she moved in, Davis attempted to take a shower only to learn that there was no hot water because the gas had been shut off. When she complained to Singh, he suggested she get a membership at a nearby health club and shower there.
Less than a month after she moved in, Davis and her daughter moved out to live in their van. When she approached Singh for the return of her deposit, he refused. Davis secured a judgment against Singh in small claims court for $800 plus costs, which was unpaid at the time the city's case went to trial.
The Landlord and the Vexatious Litigant
Singh and his wife Rawat have a long and prolific history of abusing the court system. Their exploits are well documented through at least three published court cases (Fernandes v. Singh, et al. (2017) 16 Cal.App.5th 932; Singh v. Lipworth (2014) 227 Cal.App.4th 813; In re Singh (2016) 551 B.R. 54). The abuse continues despite Singh having been placed on a statewide list of frivolous filers, known as vexatious litigants, in 2003.
Public agencies are often at the forefront of Singh and Rawat's litigation, largely due to enforcement efforts involving their substandard properties and the retaliatory litigation that often follows. In one such case, one of Rawat's properties burned down, killing one occupant and injuring another. The surviving occupant later obtained a judgment against Rawat in the amount of $1.2 million (Olivares v. Singh, et al., Sac. County Sup. Ct. case 34-2015-00178700).
Taxpayers have not only footed the bill for their local governments to defend themselves from Singh and Rawat's lawsuits, but they have also been paying the couple's court costs. Documents filed in state and federal court show Singh and Rawat have routinely plead poverty to obtain fee waivers, saving them at a minimum hundreds of dollars per case. An IRS audit of Singh's 2010 tax return, however, shows Singh's adjusted gross income was $594,393, including $31,000 in Social Security disability benefits.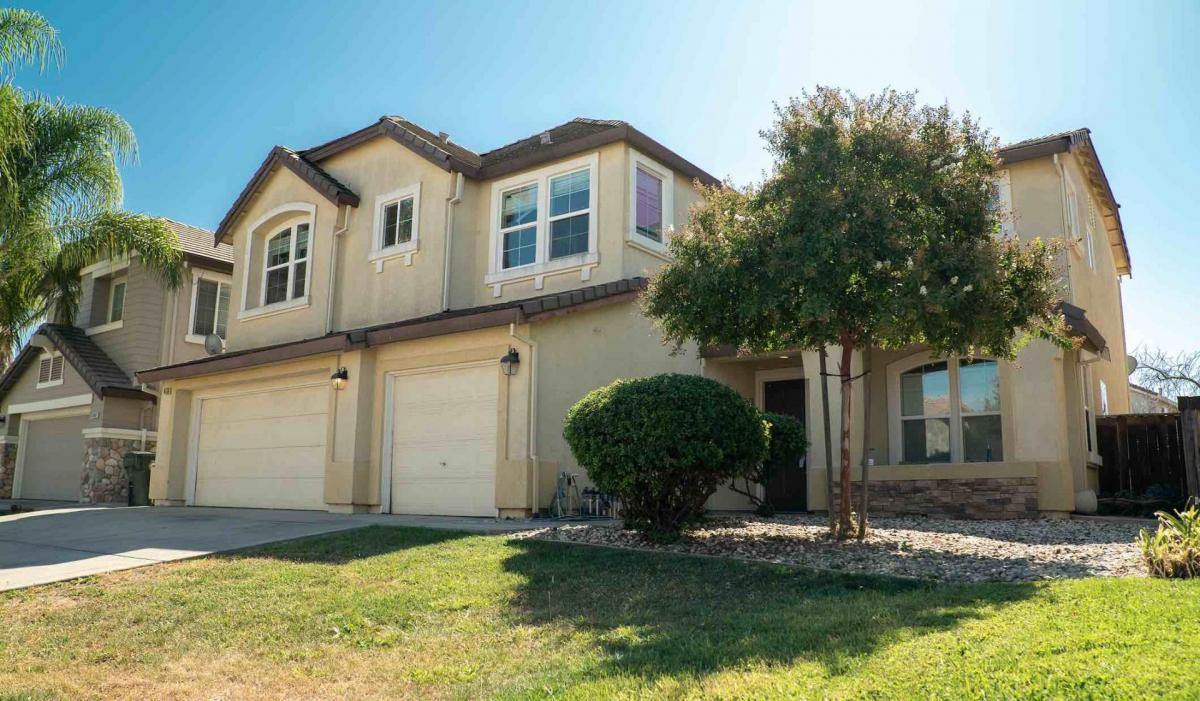 Elk Grove's Legal Approach
Elk Grove City Attorney Jonathan Hobbs acknowledges that legal action on public nuisances isn't unusual in most cities, but in Elk Grove, it rarely rises to the level it did in this case.
"The neighbors really felt like they had exhausted all of the avenues they had to resolve this situation," says Hobbs. "They reached out to the city council when they felt like they were out of options and the council directed legal staff to intercede."
On Aug. 1, 2017, the City of Elk Grove filed a lawsuit against Kiran Rawat in Sacramento Superior Court (City of Elk Grove v. Kiran Rawat, et al., Sac. County Sup. Ct. case 34-2017-00216691).
With hundreds of other cases connected to Singh throughout California, the city attorneys took a "divide and conquer" approach in the case that purposely excluded Singh in the legal proceedings. The eight-day trial against Rawat was fraught with twists, turns and legal detours. The city's legal team recorded more than 600 work hours on the case.
"The key strategy in so many of Singh and Rawat's cases has been to wear down the other side with motion after motion. We heard stories from other cities and counties whose resources were simply exhausted by this couple," says Hobbs.
"This case was the equivalent of 10 separate cases combined," says Assistant City Attorney Suzanne Kennedy, who served as co-counsel. "Having a dedicated team involved helped the city to ultimately prevail."
On April 17, 2019, the court rendered a decision in favor of the City of Elk Grove, finding the property to be a public nuisance. A $25,000 civil penalty was imposed on Rawat, and the court appointed a receiver to take control of the property.
The key to the couple's undoing, however, occurred days before Elk Grove's case went to trial when Singh and Rawat fraudulently deeded two properties they own to a fictitious person and lied about serving legal papers in lawsuits they were involved in. These fraudulent acts caught the attention of the Sacramento County District Attorney's office. In June 2019, Singh was booked into the Sacramento County Jail on 18 felony counts of conspiracy and fraud. Singh's wife, Kiran Rawat, was similarly charged. The court placed a special enhancement on the couple's bail that required proof that the bail money came from a legitimate source. Rawat was bailed out, but Singh remains in jail awaiting trial as of November 2019.
Residents Express Gratitude as Neighborhood Peace is Restored
On Sept. 11, 2019, neighbors on Demonte Way appeared at the Elk Grove City Council meeting to express their appreciation for the city's assistance.
"It was something we couldn't resolve on our own. We certainly tried," said Champion. "All of the tenants are out of the house now, and our neighborhood is finally settling back into normalcy."
Elk Grove Mayor Steve Ly credits the neighbors for eliminating the nuisance in their neighborhood. He says, "This is the perfect example of the community being the eyes and ears of the city and working with us to accomplish a common goal."
---
Elk Grove Offers Tips for Other Cities
Public nuisance cases like the one on Demonte Way in Elk Grove aren't uncommon for California cities and counties. Elk Grove shared these lessons learned from its case.
Be compassionate to the neighbors' concerns. They are living the nightmare daily. Listen, learn and pursue options that will restore their quality of life as quickly as possible.
Consider remote surveillance. Elk Grove temporarily deployed a police camera trailer to the street to keep an eye on the daily conditions on the street and attempt to deter criminal behavior.
Be prepared for excuses, delays and opposition from problem landlords. These are tactics to buy time and exhaust the system. Plan accordingly.
Take the high road, even if your opponent does not. Operating with integrity and respect under pressure speaks to your character and reflects the professionalism of your agency.
Don't give up. Diligence and persistence pay off. Residents rely on their local government to resolve the issue and restore the peace.
---
Related Resources
Addressing Health and Safety Issues Related to Public Encampments and Vehicle Habitation
Making Drug Dealers Pay For Law Enforcement
Strategies for Curtailing Frivolous Lawsuit
---
Photo Credit: RapidEye (woman looking through blinds); Courtesy of the City of Elk Grove