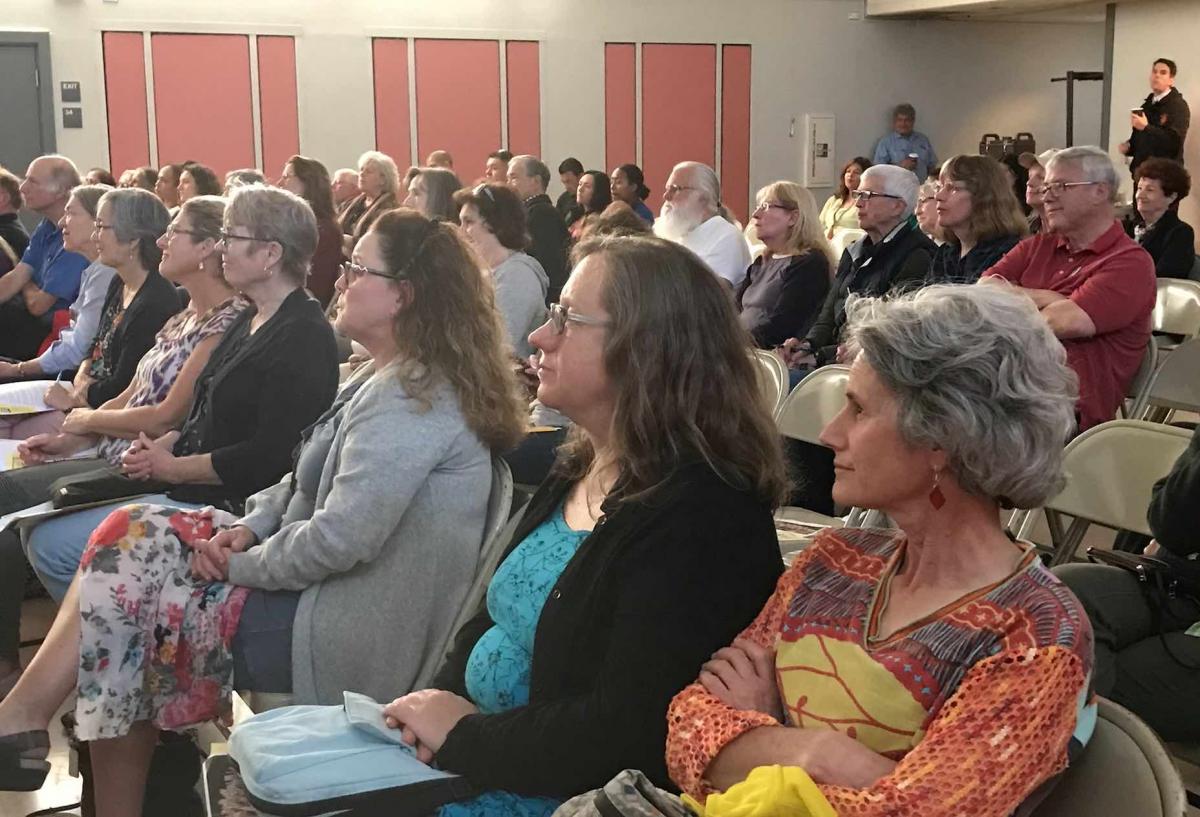 Novato Says "Not In Our Town"
Eric Lucan is a city council member for the City of Novato and can be reached at elucan@novato.org.
---
The City of Novato (pop. 54,551) is the northernmost city in Marin County, known for open spaces and rolling hills. Its schools and proximity to San Francisco make it a popular place to raise a family.
Like many cities in California, Novato faces a variety of challenges, including those associated with rapidly increasing home values and a lack of affordable housing. The median price for a home in Marin County is over $1 million; a family of four making $117,000 per year is considered low income. The city ranks high in terms of home values, but at the bottom in terms of affordability. And according to the winter 2017 report Race Counts: Advancing Opportunities for All Californians, Marin is the most racially disparate county in the state.
Novato's residents and civic leaders have a long history of rallying together to build a better city and are committed to fostering a safe and inclusive community. As a Novato native, I benefited from this culture. Today, I'm working with my colleagues on the Novato City Council to strengthen that culture and our community's capacity to respond to hate crimes and bullying. This requires a sustained effort involving:
Active rejection of racism and intolerance; and
Making safety and inclusion for all residents a priority.
This is where Not In Our Town comes in. Not In Our Town is a movement to stop hate, address bullying and build safe, inclusive communities for all. It's a project of The Working Group, an Oakland-based nonprofit founded in 1988. The organization bases its approach on the premise that real change takes place at the local level. Not In Our Town combines documentary storytelling with on-the-ground training, social media and organizing tools to help local leaders build vibrant, diverse cities and towns where all are safe, included and respected.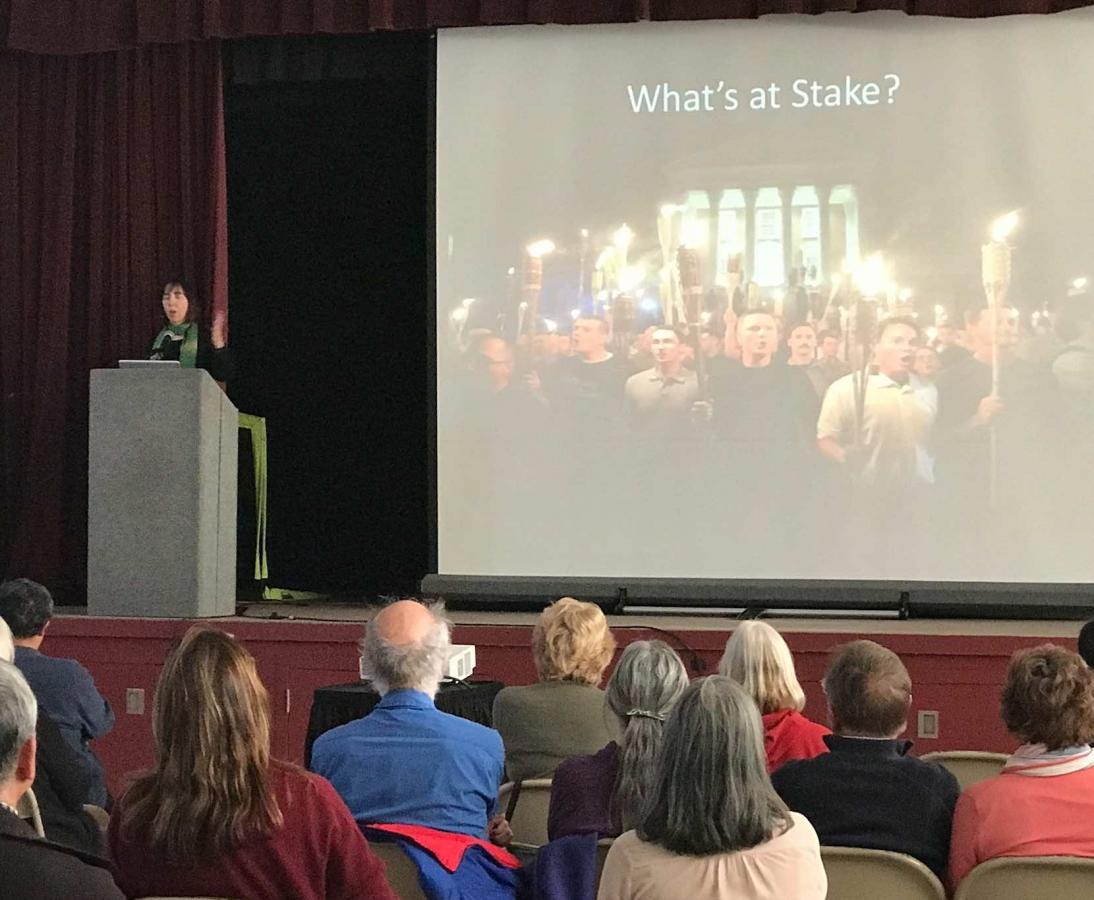 Novato Residents Shaken by Racially Motivated Attacks
Not In Our Town first came to Novato 20 years ago to tell the story of a powerful community response to a hate-crime attack. The community invited Not In Our Town to show a film and start a conversation after a local hate crime occurred at a Novato supermarket in 1995, when Robert Page, an unemployed meat cutter, stabbed Eddy Wu, a 23-year-old Asian-American man. In his written confession to the police, Page said that he woke up that morning and thought, "I'm going to kill me a Chinaman!" A few hours later, Page attacked as Wu carried a bag of groceries from a supermarket. He stabbed Wu in the back and shoulder and punctured a lung.
Wu spent more than two weeks in the hospital. The incident resulted in the first felony hate-crime conviction in Marin County and acted as a catalyst to galvanize the community toward action. But this wasn't the first time such an incident led to action.
I recently met Fred Persily, former executive director of the California Association of Human Relations Organizations. He described an incident in Novato that occurred in 1980, which moved him to action in his work to root out intolerance. Ultimately it resulted in the definition of the terms "hate crimes" and "hate violence" at the state and federal levels. Persily, then living in Novato, saw a short item in the Marin Independent Journal that described an incident in which two white men spotted two African-American teenagers who were walking home after fishing. The men beat up the teenagers, used racial slurs and took their fishing equipment. The article's brevity and the lack of response surprised Persily, who was also surprised to find that similar incidents were occurring statewide; civic leaders typically viewed such events as rare and isolated incidents, but community members considered them commonplace. A few years later, Persily helped write the 1986 report of the Attorney General's Commission on Racial, Ethnic, Religious and Minority Violence, which provided a foundation for hate-crime legislation in California and nationwide.
Today, the work continues. Earlier in 2018, residents, community groups and civic leaders brought Not In Our Town back to Novato. Recognizing a sense of urgency generated by events like those in Charlottesville, Virginia, in 2017 and acts of intolerance that have surfaced locally, the community came together once again to create a sustained effort. Working closely with Patrice O'Neill, founder of Not In Our Town, the Novato community organized a screening and discussion of the film "Light in the Darkness" that shows how a Long Island, New York, community came together after local high school students killed an immigrant in a hate-crime attack. The screening was co-sponsored and presented by the City of Novato, the Novato Unified School District, the Novato Multicultural Advisory Commission and Not In Our Town Marin.
Components of a Community Effort to Address Hate and Build Inclusion
Three key factors played a significant role in the success of the screening and discussion:
Grassroots involvement;
Support from civic leaders; and
A sustained and ongoing effort.
The involvement of a broad range of individuals and community groups created a sense of inclusiveness where everyone felt welcome. In addition, Novato's youth actively participated in the discussion that followed the screening. A local high school student candidly shared his experiences with the audience and offered valuable insights. Not only did he highlight issues, but as a part of his school's Equity Club, he is also actively involved in bringing about change among his classmates. Engaging young people in this type of discussion is an integral part of changing the culture and sends a strong message to adults.
The event included a strong showing of civic leaders, which demonstrated to the entire community that putting a stop to hate, addressing bullying and building a safe, inclusive community are guiding principles for the work of elected and appointed leaders. The Marin County district attorney, Novato police chief and the superintendent of the Novato School District, along with several other leaders, participated in the film discussion to reassure and empower the greater community. Novato Police Chief Adam McGill reminded the audience that when it comes to community policing, everyone has a part to play. Although our sworn law enforcement officers uphold public safety, others in our community must also take the lead in putting a stop to hate and racism.
The Not In Our Town screening was not the sole focus but rather the kick-off of a long-term, communitywide effort. In city government, completing tasks and delivering concrete results to constituents usually take center stage; just check the box and move on to the next item. The most difficult tasks, however, are not one-time projects that can be checked off a list; rather, these tasks require sustained, long-term efforts. Not In Our Town provides just that framework. We didn't conclude the evening by saying farewell and thank you for coming, but rather thanked everyone for signing up to be part of the ongoing effort.
Tips for Local Officials
Everyone who attended the screening was encouraged to take the Not In Our Town pledge committing to stand up to all forms of hate, bigotry and bullying and to work together to create safer, more inclusive communities for all. Local officials in other communities interested in launching similar efforts may want to consider encouraging residents to take the pledge (online at www.niot.org/take-pledge).
Connecting with the Not In Our Town team to start a discussion in your community is another option to consider; however, simply hosting a screening, while impactful, will not result in sustainable change. "The most successful Not In Our Town communities work as a partnership of diverse community members, city leaders, law enforcement, school leaders, parents, students, faith leaders, local businesses and civic organizations. All of these groups were represented at the first meeting to introduce Not In Our Town in Novato, and they keep coming back," says Patrice O'Neill.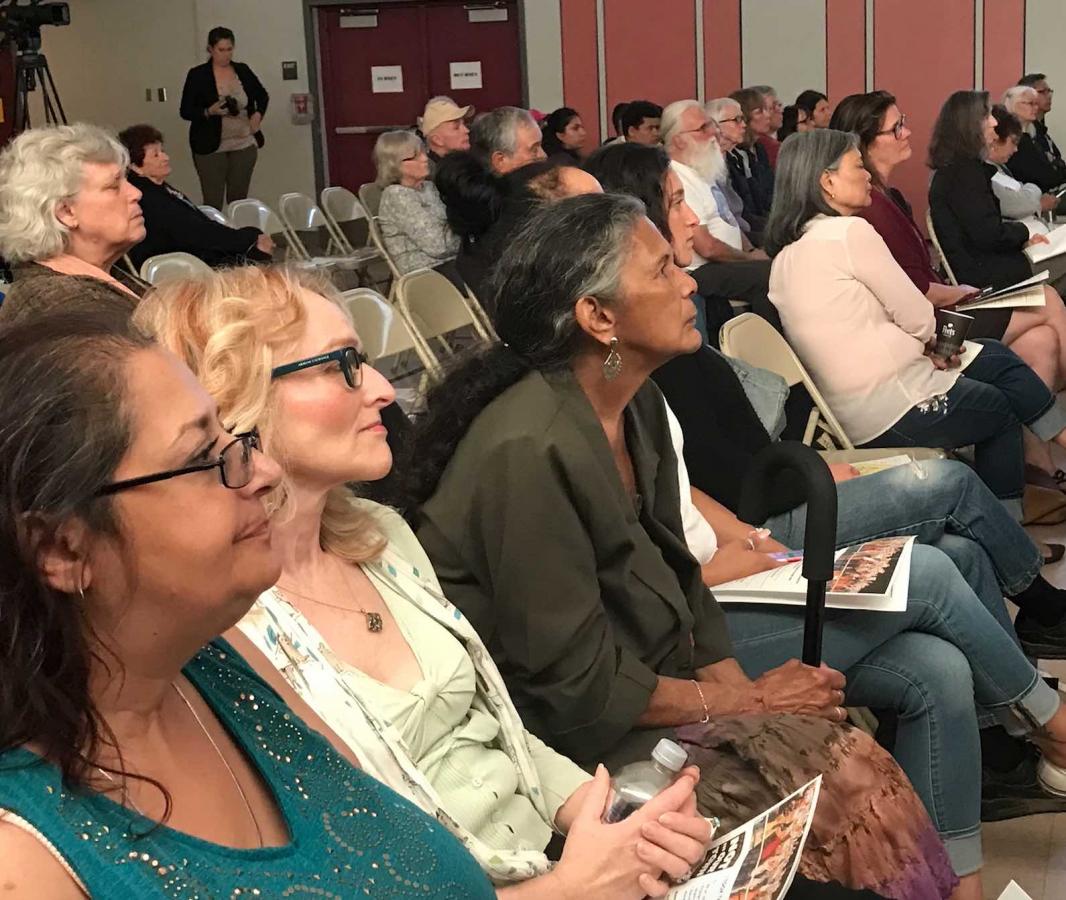 Moving Forward
What's next for Novato? Much work remains to be done. In a 2017 report, the Office of the Attorney General released statistics on hate crimes in California, showing a 17 percent increase statewide since the previous year. In Marin County, nine hate crimes were reported in 2017 compared with five in 2016 and one in 2015; however, many such crimes go unreported. A committee composed of residents is holding regular meetings to develop a long-range plan and examine the opportunity to pilot the Not In Our Town Gold Star Cities Project.
The well-known quote from Martin Luther King Jr. rings true in Novato: "Injustice anywhere is a threat to justice everywhere." Novato residents are standing up and collectively saying, "Not In Our Town."
---
The Origin of Not In Our Town
Not In Our Town (www.niot.org) and Not In Our School are both projects of The Working Group, an Oakland-based nonprofit founded in 1988. Not In Our Town was launched in 1995 with the landmark PBS film that documented the heroic efforts of residents in Billings, Montana, who stood up for their neighbors after a series of hate crimes. They inspired hundreds of communities in the United States and around the world to take action against hate.
Not In Our Town CEO and Executive Producer Patrice O'Neill explains how Not In Our Town became a movement. She says, "We could never have guessed a single story would launch a movement. In 1995, The Working Group sent a film crew to Billings to document a story about working people, ordinary people, who stood up for their neighbors when they were under attack by white supremacists.
"After attacks on a Native American woman's house, an African-American church and a Jewish family's home, the entire town refused to be silent and fearful. Together, the community said, 'Not In Our Town.' That became the title of our landmark media and engagement project Not In Our Town.
"It changed the way we made films, and it changed the way we thought about the process of community transformation … The Billings story demonstrated that the responsibility for dealing with intolerance lies with all of us.
"We first screened the film in a small California town, curious to see what happened when a community unlike Billings watched the film. There were teachers, students, rabbis, priests and city council members. When the film ended, they didn't want to talk about Billings, they wanted to talk about their town. They wanted to talk about how people were treated in their community."
---
Related Resources
Not In Our Town: www.niot.org
Original Video: www.niot.org/niot-video/not-our-town-billings-montana-0
State of California Department of Justice
Information and resources related to hate crimes, including Hate Crimes: What You Need to Know to Protect Yourself and Others, a downloadable helpful brochure for residents https://oag.ca.gov/hatecrimes
Hate Crimes in California, May 2018, California State Auditor Elaine M. Howle www.auditor.ca.gov/pdfs/reports/2017-131.pdf
---
Photo Credit: Courtesy of the City of Novato.