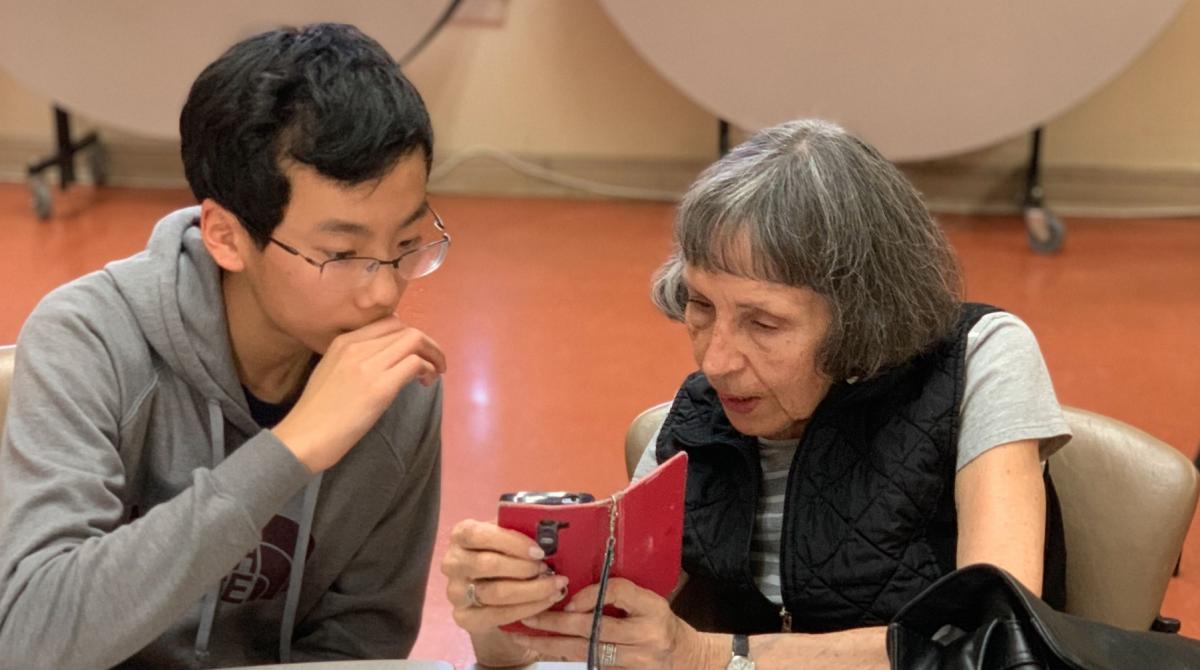 South Pasadena Teens Provide Tech Expertise to Senior Community
The City of South Pasadena won the Ruth Vreeland Award for Engaging Youth in City Government of the 2019 Helen Putnam Award for Excellence program. For more about the award program, visit www.helenputnam.org.
---
Located in the West San Gabriel Valley, the City of South Pasadena (pop. 26,245) has a small-town atmosphere. This community nurtures strong connections, which Community Services Director Sheila Pautsch encourages staff to enhance through organized activities and classes. These activities include Tech Day, a monthly event that provides one-on-one learning sessions for senior citizens with coaching provided by local teens.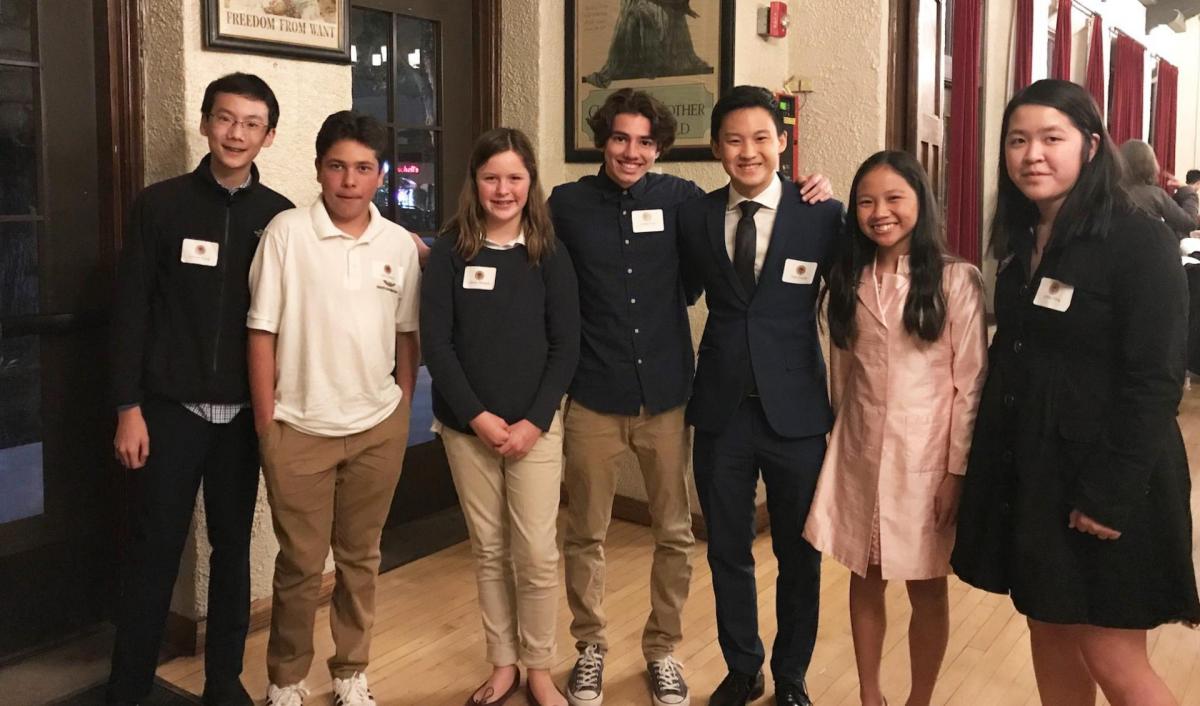 Identifying a Community Need for Coaching and Support
Approximately 14 percent of South Pasadena's constituents are 65 years of age or older. In the ever-changing digital environment, the ability to navigate the intricacies of digital devices is increasingly important for all community members.
The senior residents of South Pasadena, however, have limited options for learning such skills and bridging the digital divide. Seniors may face challenges in staying abreast of technological opportunities and tools. These challenges include keeping in touch with family and friends via FaceTime, Skype, or Facebook; booking online appointments; and staying informed and engaged with the world around them. Such difficulty in accessing technology can be isolating and frustrating.
When South Pasadena Council Member Diana Mahmud served as a council liaison to the city's Youth Commission, she recognized seniors' need for assistance with tech issues and challenged the youth commissioners to resolve the matter.
"I knew we had bright, engaged, and generous young people on the commission," said Mahmud. "I asked them to reflect on how they were able to help their grandparents or parents learn how to send emails or use a smartphone, and they readily understood how they might be able to help. The program has been very successful, giving our youth commissioners a sense of personal fulfillment, and benefiting our seniors who have learned new tech skills."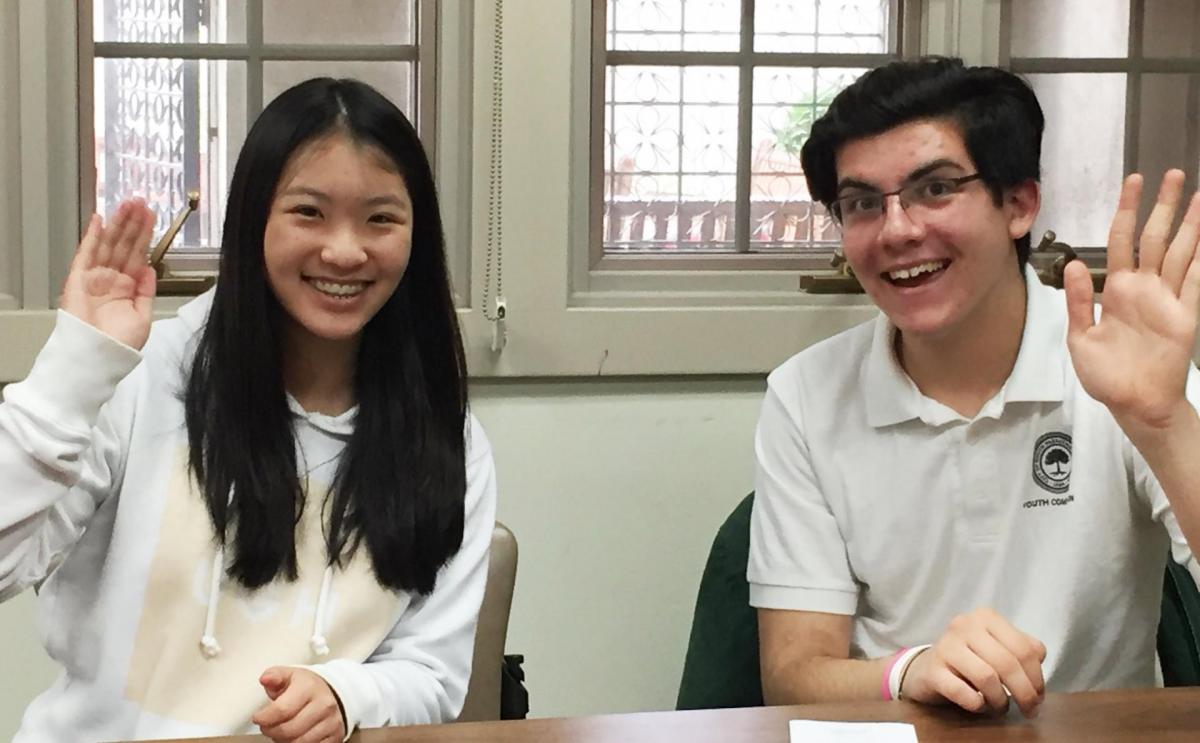 Youth Commissioners Step Up
The Youth Commission, which is composed of middle school and high school students, spearheads Tech Day in partnership with the staff at the city's Senior Center. The youth commissioners volunteer their time, skills, and knowledge to assist seniors in gaining confidence operating a variety of devices. This enthusiastic spirit of volunteerism is an essential element of the program's success. In conjunction with the service, the city staff provides both youths and seniors a comfortable learning environment conducive to fostering intergenerational kinship.
The city's Community Services Supervisor Liliana Torres oversees the Senior Center. Torres observed firsthand how the coaching sessions make a difference. "For years, our seniors have grappled with using their tablets and phones," said Torres. "They often came to the Senior Center seeking help with turning on their device or sending an email to a loved one. This program is phenomenal because it addresses their concerns and equips them with skills to be both independent and engaged."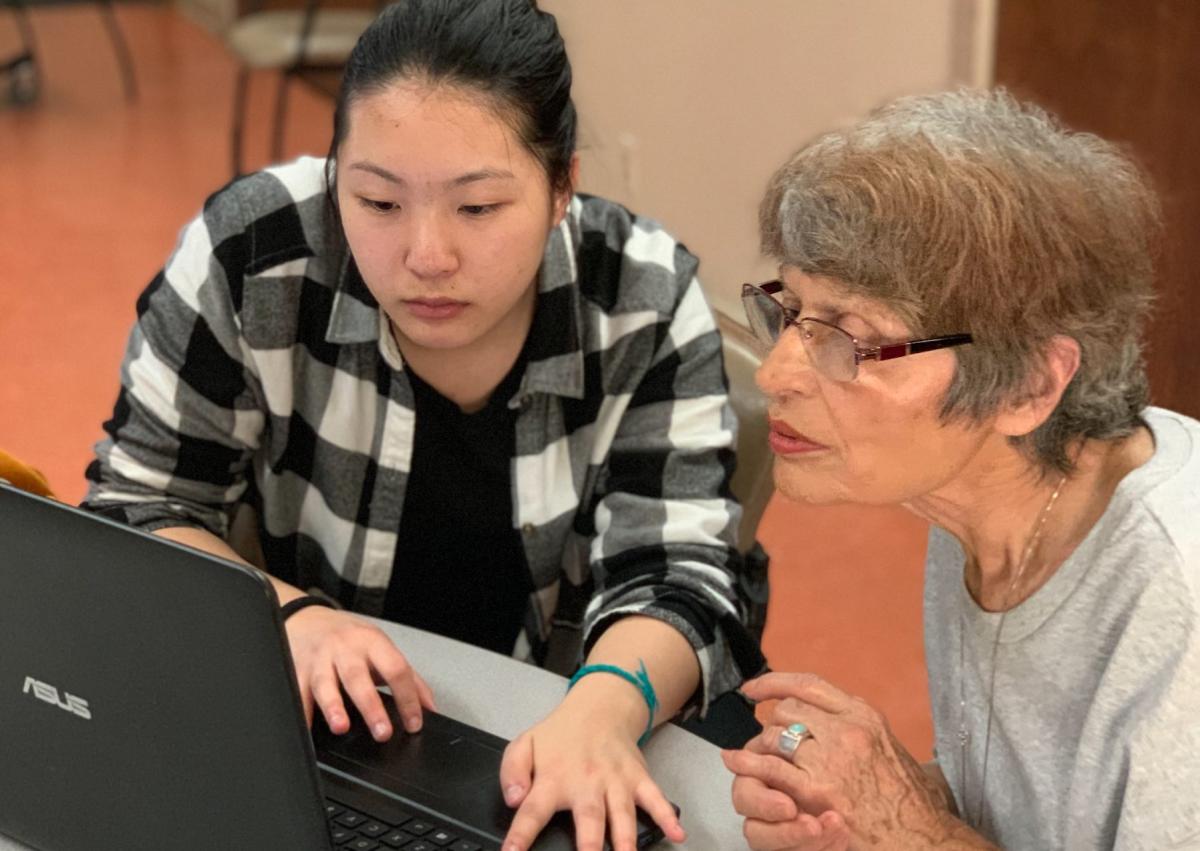 Program Yields Positive Results
The seniors and youth commissioners have forged a connection, and the seniors have become more confident in using their digital devices. This mutually beneficial program is increasingly popular; it bridges the digital divide while creating common ground and fostering intergenerational communication. Participants benefit from the exchange of ideas and knowledge.
Sachiko, a longtime participant in the Tech Day program, openly shared her sentiment about the program. "Computers are hard to learn, and I didn't have the confidence," she said. "I hesitated to go to school to learn because I am a foreigner. However, here I feel comfortable because the youths are loving, respectful, and enormously helpful. Now I know how to check my email and online news sources."
As the program helps more seniors actively use technology in their daily lives, the city has increased its use of technology targeting this population. This free intergenerational program saves money for the older population, brings the community together, and preserves the quality of life for South Pasadena's senior residents.
Contact: Sheila Pautsch, community services director; phone: (626) 403-7362; email: spautsch@southpasadenaca.gov.
---
Related Resources
Lodi's Storm Drain Detectives Monitor Water Quality
Focusing on Youth and a Vibrant Future
Oxnard Taps Youth to Improve Quality of Life
Three Ways to Connect With Your Community's Youth
Manhattan Beach Teens Help Seniors With Tech Issues
---
Photo Credit: Courtesy of the City of South Pasadena