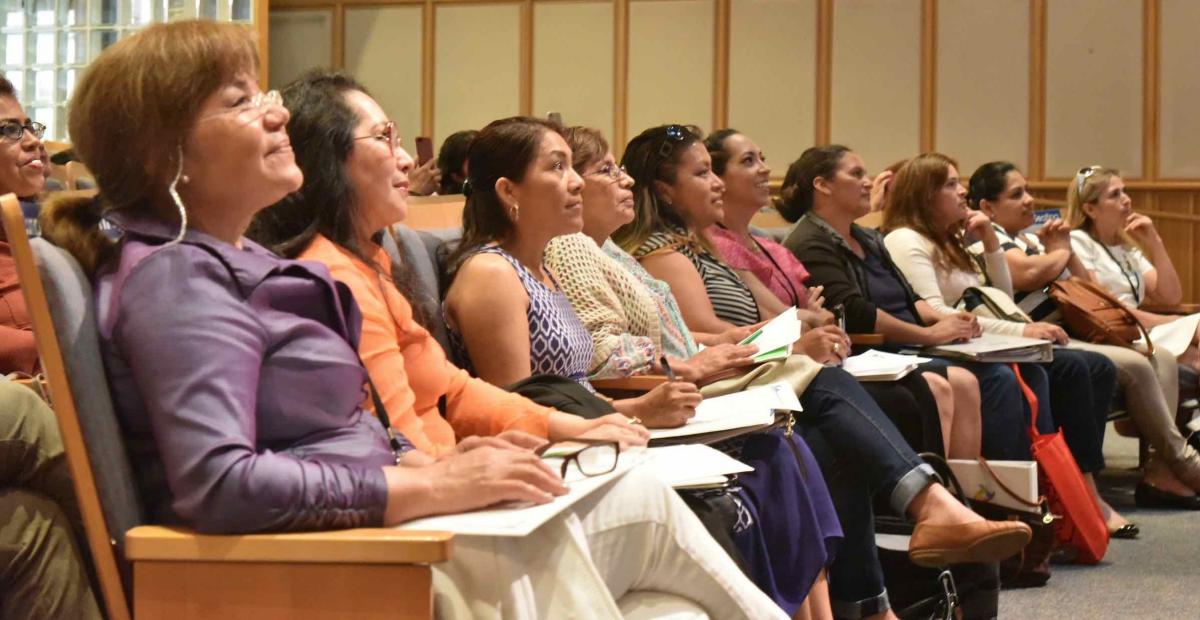 Spanish-Language Leadership Academies Build Trust and Civic Participation
Sarah Rubin is public engagement program director for the Institute for Local Government (ILG) and can be reached at srubin@ca-ilg.org. Hanna Stelmakhovych, public engagement program assistant for ILG, also contributed to this article.
---
Active civic participation creates opportunities for state and local governments to understand constituents' needs and concerns. But people of color are typically less empowered to participate at the state and local levels, according to Unequal Voices, Part II: Who Speaks for California?, a 2017 report from the Advancement Project, a nonpartisan, nonprofit civil rights organization.
Cities throughout California are conducting Spanish-language leadership academies to build the civic knowledge and participation of Latino residents. Some of these academies originate in the City Manager's Office or are initiated through the enthusiasm of an elected official or by the local Police Department.
Program leaders say Spanish-language leadership academies are a worthwhile investment and they produce positive outcomes, which include:
More trust between residents and the city;
A pipeline to commissions, boards and elected positions for interested residents;
New understanding of issues of concern among residents;
Increased community pride and civic engagement; and
Broad support of two-way communication between residents and city staff.
Half Moon Bay Fosters Discussion of Local Issues
The City of Half Moon Bay (pop. 12,591) in San Mateo County holds a community academy titled Half Moon Bay NET (Network, Engage, Transform) twice each year. The academy's objectives are to:
Engage the community;
Help participants understand the roles and responsibilities of city government; and
Establish relationships among the residents and between the residents and city staff.
The city's population is approximately one-third Latino, and Half Moon Bay NET's fall session is conducted entirely in Spanish. Among Latino participants, many have had minimal or no previous contact with the city. The academy provides a way for the city to disseminate information, offer resources and share ways residents can be more involved with the city and their community.
Half Moon Bay promotes the program using flyers at selected locations, including a local adult school and clinic, and via its website, electronic newsletter and other digital means.
Half Moon Bay NET's Spanish-language academy also provides insight into the interests of underserved communities. Several key themes emerged during the four weekly Spanish-language sessions: affordable housing, the minimum wage, processes for requesting government services and local law enforcement's role in immigration matters.
"The participants' increased understanding of the deliberation that goes into our efforts and the nuances of the choices we make helps build trust in the community," says Magda González, former city manager of Half Moon Bay. "That's especially important for our Spanish-speaking residents."
The city's program costs, including staff time, total approximately $6,000.
Mountain View Residents "Realize They Can Impact City Decisions"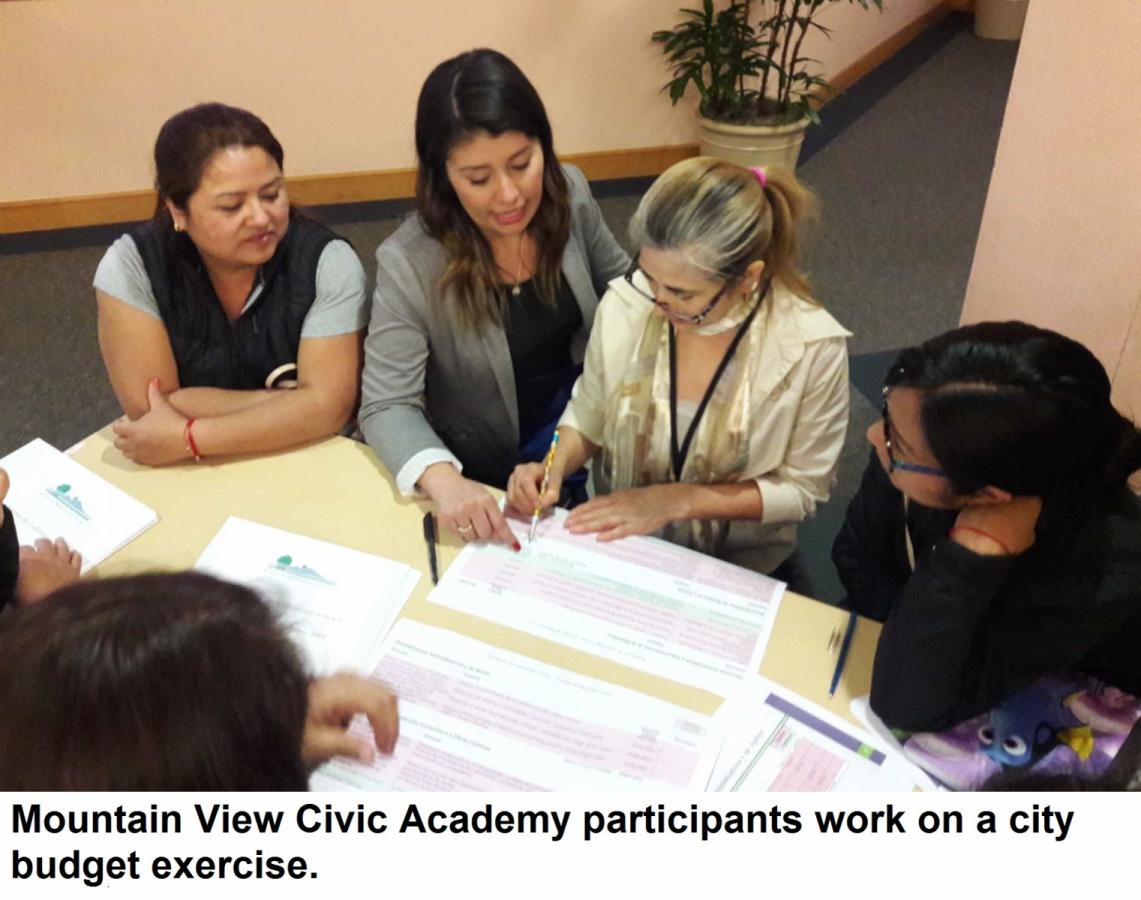 The City of Mountain View (pop. 79,278), located in Santa Clara County's Silicon Valley, held its first Spanish-language Civic Academy in May 2017. The city council allocated $4,000 from its General Fund to support the program. Graduates have been eager to continue their involvement with the city, and the city recently launched a follow-up Ambassadors Program with a grant from the Grove Foundation.
An estimated 20.3 percent of Mountain View's residents are Latino, according to 2015 data from the U.S. Census Bureau. "The program provides a safe place where people can learn and participate," says Nancy Ducos, the city's multilingual community outreach coordinator. "Participants identified their own power and realized they can impact the city's decision-making process."
The nine-week interactive course included presentations by city council members, the city manager, staff from the Finance, Building, Public Works and Housing departments, and firefighters and police officers.
The city promotes the academy through presentations at community meetings and outreach to local community leaders. Ambassadors Program graduates also recruit participants.
Graduate Marco Cedillo says, "Knowledge is power. I can be the eyes and ears of the people. Now I help my neighbors understand what is happening with the city." Cedillo, along with all 12 of his fellow Civic Academy graduates, plans to be actively involved in the Ambassadors Program.
"I'm bowled over by the enthusiasm for follow-up the academy participants have shown," says Ducos.
Using grant funding from the Grove Foundation, the Heising-Simons Foundation and the Silicon Valley Community Foundation, the City Manager's Office worked closely with staff from the Institute for Local Government to plan, develop, design and implement the Civic Academy.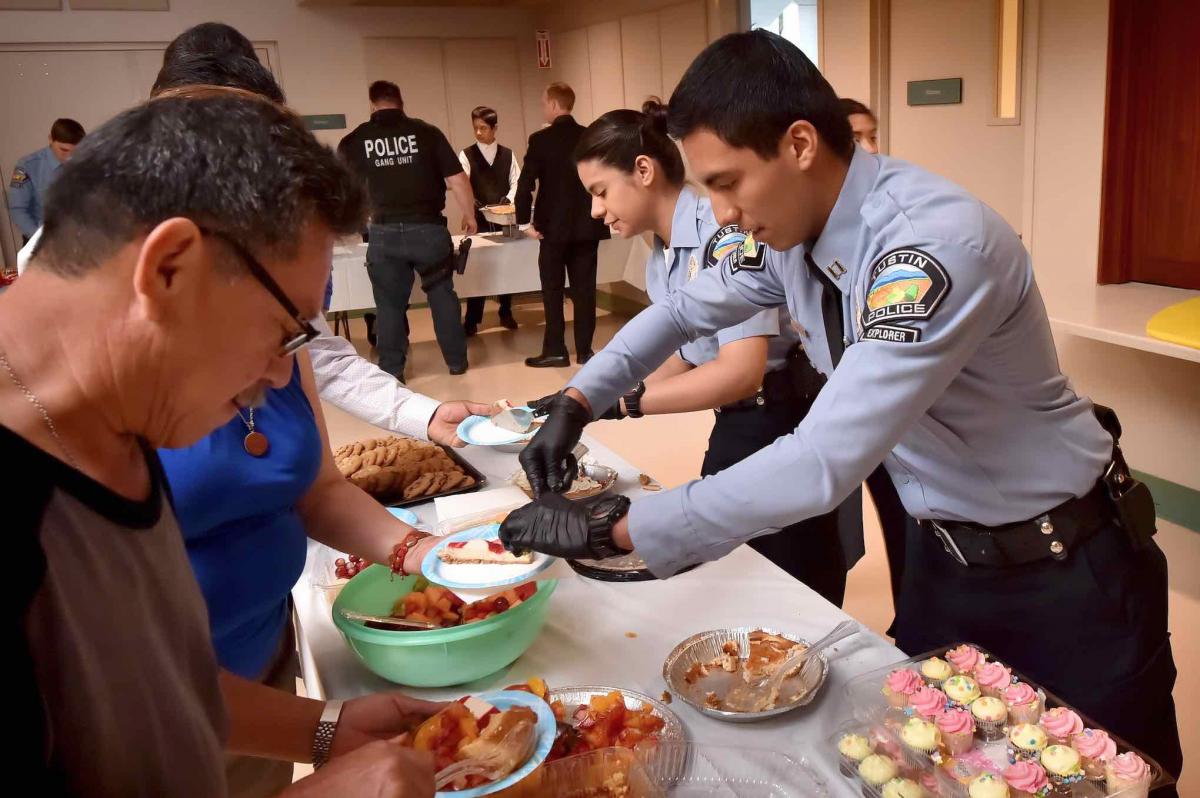 Tustin Builds Community Engagement and Trust in Police
About 40 percent of the City of Tustin's (pop. 82,372) residents are Latino. The city is located in Orange County, east of Santa Ana and north of Irvine. Building on a leadership program that began 20 years ago and was conducted in English, the city launched its first Spanish Citizens' Academy in April 2017. Police Officer Diego Gomez initially proposed the idea when he learned about similar efforts in Orange County communities. The program teaches residents how they can help make their neighborhoods safer.
"I am excited about the Spanish Citizens' Academy because for too long we have unintentionally neglected that portion of our community," says Chief of Police Charles Celano Jr. "We cannot police alone — we need their input, and we value their input."
The 10-week program includes tours of the Police Department and provides an overview of a wide variety of aspects of policing, including information on domestic violence, gangs, crime scene investigation, the traffic division, the K9 unit and resources for victims of crime. Officer Gomez and two other bilingual police officers, Officer Jorge Sanchez and Detective Gus Gonzalez, continue to lead the academy sessions.
The Tustin Police Department advertised the opportunity on social media, at local events and by word of mouth. The program generated much more interest than initially expected and enrollment quickly reached capacity. Participant Jaime Sanchez, a 42-year-old bookkeeper, says even though he speaks English well, he preferred taking the course in his "first tongue."
Participants report that the program motivated them to be more active in the community. Officer Sanchez notes that continually emphasizing that residents should feel at ease approaching police — regardless of their immigration status — made a difference in building trust over time.
The Police Department budgets $5,000 annually to underwrite the cost of the program, not including staff time. A portion of this budget supports a graduation party to celebrate the completion of the Spanish Citizens' Academy. Chief Celano says, "It's important to break bread together. Supporting these deeper connections helps us bridge the gap that can exist between the police and the community."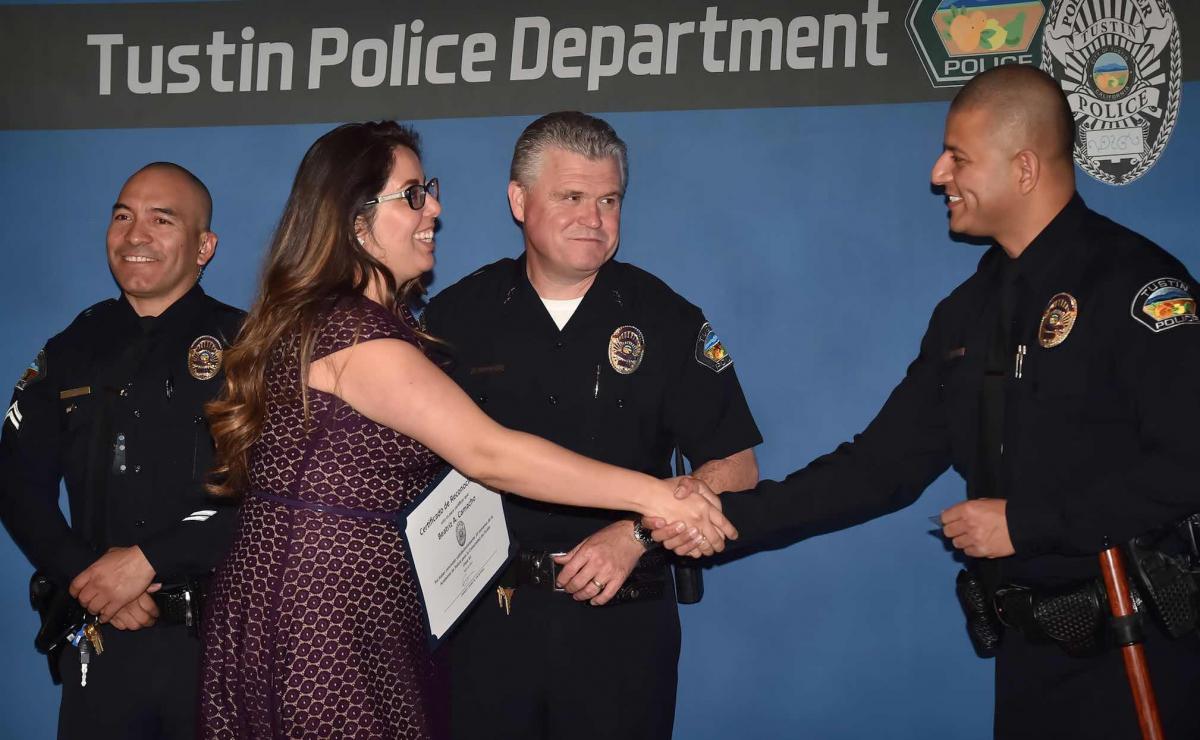 Tips for Launching an Effective Spanish-Language Leadership Academy
Local officials who are interested in establishing a Spanish-language leadership academy may want to consider these tips, which are based on the experiences of cities with existing programs.
Before launching the program:
Engage both community partners and city departments. Connect during the program design and planning phase to ensure understanding, collaboration and buy-in from staff;
Invest in a skilled and trusted facilitator who can design an interactive curriculum and navigate thorny issues; and
Develop and review detailed flow of meeting/facilitation plans to clarify roles and expectations.
After the program begins:
Host a welcome session and/or final graduation ceremony with the mayor and other leaders. This helps build trust in the community beyond
the participants;
Prepare the presenters for effective and culturally responsive public speaking;
Invest in a trained interpreter and allocate time in the agenda for simultaneous interpretation; and
Consider including a session on municipal finance to ensure transparency and support realistic expectations from participants and the community.
After participants have completed the academy program:
Create a feedback loop between staff and program graduates; and
Evaluate each session and use this information to refine future sessions.
Tools to Support Language Access
Nearly 44 percent of California residents speak a language other than English at home, and 6.8 million of these residents have limited English proficiency. People with limited English proficiency may not be able to understand information an agency wants the public to know, use public services or communicate their point of view at a public meeting. The Institute for Local Government (ILG) provides resources to help local governments navigate language access issues at www.ca-ilg.org/ immigrant-engagement. ILG also offers interpretation equipment on a loan basis that is easy for interpreters and meeting participants to use. The headsets support simultaneous translation at meetings or workshops. For more information, contact Hanna Stelmakhovych, public engagement program assistant, at hstelmakhovych@ ca-ilg.org.
Related Resources
Unequal Voices, Part II: Who Speaks for California?
http://advancementprojectca.org/what-we-do/political-voice/unequal-voices-part-ii
Leadership Programs
Community-based leadership programs build skills and support the development of emerging leaders. Such programs seek individuals who want to improve their community and give a voice to traditionally underrepresented community members. ILG offers tips for developing these programs at www.ca-ilg.org/developing-resident-leadership.
Engaging Immigrants in Civic Life
Effective and inclusive public engagement can contribute to stronger communities and more effective local governance. ILG offers publications and tip sheets to help local governments engage their immigrant communities. Visit www.ca-ilg.org/immigrant-engagement and www.ca-ilg.org/getting-started for more information.
---
Photo credits: City of Mountain View (Women); City of Tustin (Police); City of Mountain View (Women reviewing paperwork).
---
This article appears in the April 2018 issue of Western City
Did you like what you read here? Subscribe to Western City