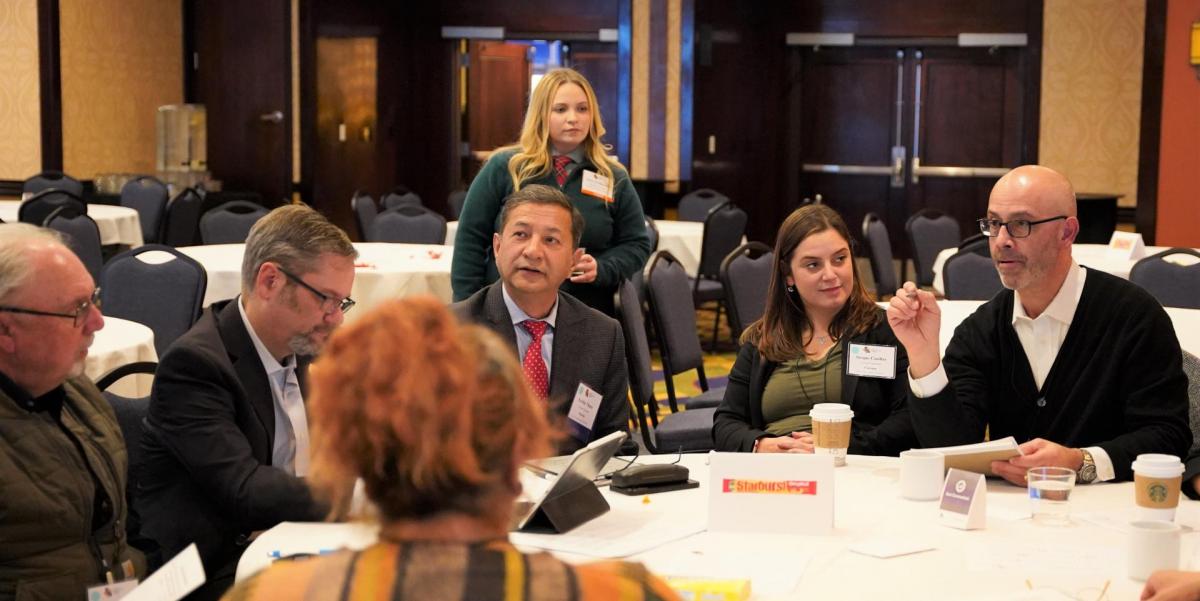 Strong city leadership is all about collaboration and partnership
The 2022 midterm election cycle brought the usual array of attack ads on social media and television, oversized direct mail pieces cluttering our mailboxes, endless political commentary, candidate debates, countless editorial endorsements, thousands of steps while door-knocking, and polls from all stripes with the margin of error noted in footnotes. Campaigns and elections are by design about highlighting differences among candidates and issues and not about what we have in common or the ways we can support each other.
But campaigns and elections are also about welcoming new voices to the decision-making table. In 2022, voters in California elected record numbers of women and LGBTQ candidates to the state Assembly and Senate, which is now the most diverse Legislature in state history. Californians also elected 22 new legislators who began their political journey at the local government level.
We also saw "firsts" at the federal and local levels for California. The Golden State is the first state in the nation to achieve state proportional representation for LGBTQ residents. California voters elected the first Latino to represent California in the U.S. Senate, the first openly LGBTQ immigrant in Congress, and the first woman to serve as mayor of Los Angeles.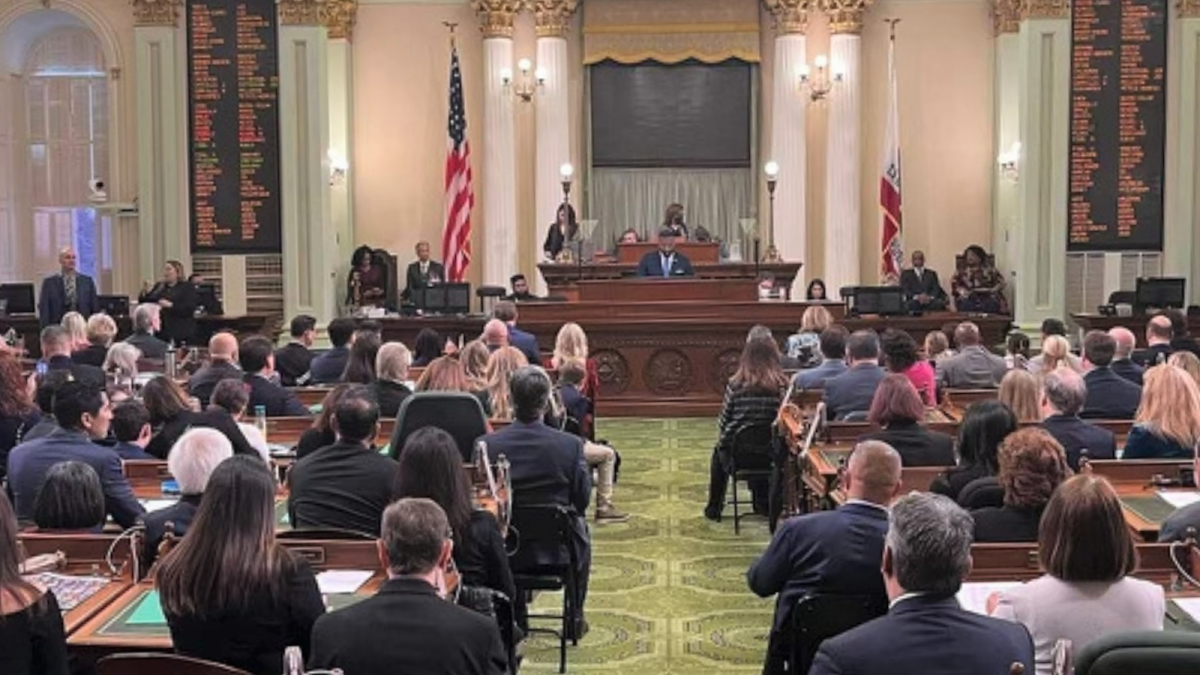 At the local level, city halls are welcoming hundreds of newly elected local government officials, including council members, mayors, and others, who were the winners in competitive races. This means the candidate who was formerly your opponent is now one of your constituents. They may shop at the same grocery store as you, share a place of worship with you, or send their children to the same school as you. As we hear all the time, all politics are local and local politics are often personal.
However, after voters have spoken and the election results have been certified, it's time to govern and serve. Local officials understand the importance of shifting past divisive campaign rhetoric and focusing on how to effectively, collaboratively, and collegially carry out the duties that voters expect them to fulfill. And it's presumably why Americans view local government as their most favorable and trusted form of government.
Just as there is strength in collaboration at the local level, there's strength in collaboration at the League of California Cities. At Cal Cities, we witness firsthand the power of focusing on our common interests in our efforts to advance solutions that help city leaders improve the quality of life for our residents.
This collective action was on full display in late 2022, when city leaders serving in leadership positions in Cal Cities regional divisions, municipal departments, policy committees, and diversity caucuses convened to chart the organization's advocacy priorities for 2023. Developing advocacy priorities that are informed and driven by members is key to the effectiveness of Cal Cities' advocacy efforts on behalf of cities.
During the process, city leaders had the opportunity to review Cal Cities' legislative achievements for 2022, discuss challenges cities are facing, and develop the organization's advocacy goals in 2023, which the Cal Cities Board approved. These 2023 Advocacy Priorities focus on preventing and reducing homelessness, increasing the supply and affordability of housing, improving public safety, and safeguarding local revenues.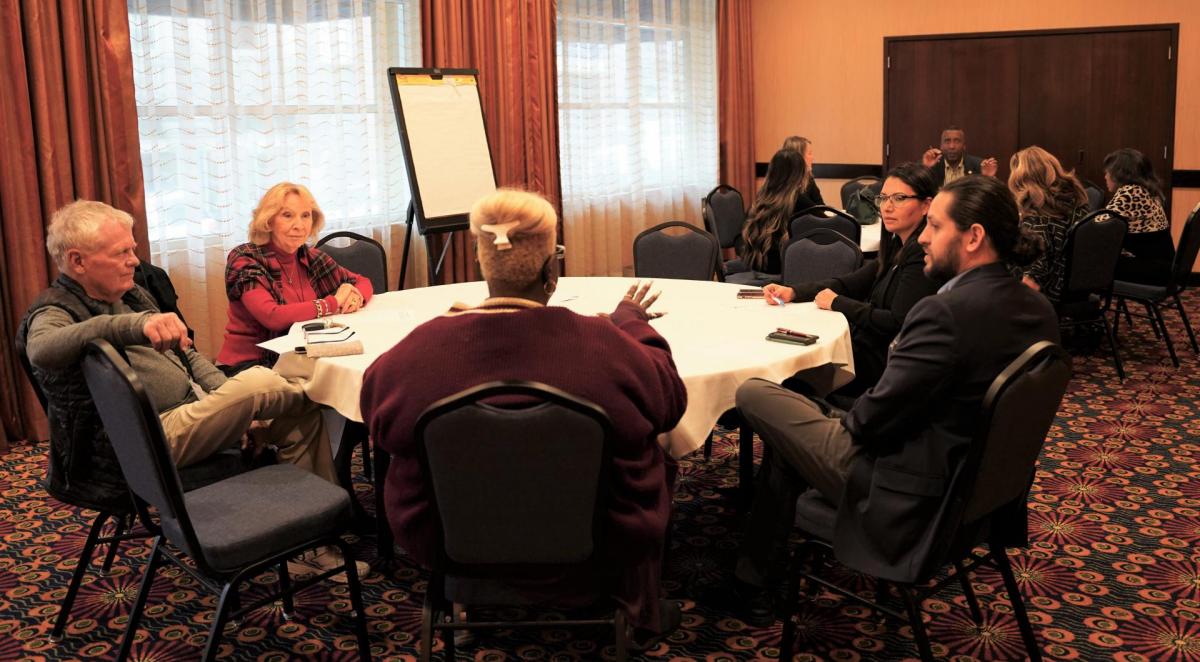 Now that the priorities have been set, Cal Cities is developing a plan of action to advance them in the state capitol, ensuring that local voices are heard and cities have a seat at the table.
Expanding and protecting local control is central to Cal Cities' mission and reflects a core belief in self-governance. Our effectiveness in carrying out our mission is due in part to the power of our unified voice. When passionate city leaders focused on the issues most critical to cities speak, they are a force to be reckoned with. Yes, we have a talented team of advocates at Cal Cities who are the envy of other organizations, but they can't do it alone. Your voices amplifying theirs is the special ingredient essential to our success. Year after year, we work together with all of you to advance our priorities.
In 2022, working together with our local leaders and partners, we secured significant funding for cities that will help spur affordable housing, reduce homelessness, and implement organic waste regulations. We protected local transportation projects, safeguarded current funding streams that cities use for critical services, and fought back against regulations that add an extra layer of unnecessary bureaucracy. You can read more about our wins in "Legislative year in review: What city leaders need to know about 2022."
Cal Cities' advocacy achievements are possible because of all of you. Every day, city officials juggling many responsibilities, in addition to serving their communities, make time to advocate for the common interests of all communities. Together, we are strengthening local decision-making, driving state policy, and crafting solutions to the challenges our communities are facing.
This issue of Western City celebrates our collective achievements and shares lessons in leadership that will help us continue this success in 2023. In "Lessons in leadership: Six former mayors share advice for leading in challenging times," we bid farewell to several local leaders who share words of wisdom and valuable advice for incoming and continuing local officials as they step away from city hall.
Collaboration and partnerships are also key to developing consensus-driven solutions in your communities. In "Paradise's long-term recovery plan centers community healing and public safety," you can learn how city leaders in the town of Paradise led their communities through recovery after the devastating 2018 Camp Fire.
The beginning of a new year is an invigorating feeling, full of infinite possibilities and untapped opportunities to improve the lives of Californians who live, work, and play in our cities. At Cal Cities, we continue to be inspired by local leaders' efforts to bridge what divides us and focus on the ties that unite us as individuals and communities.