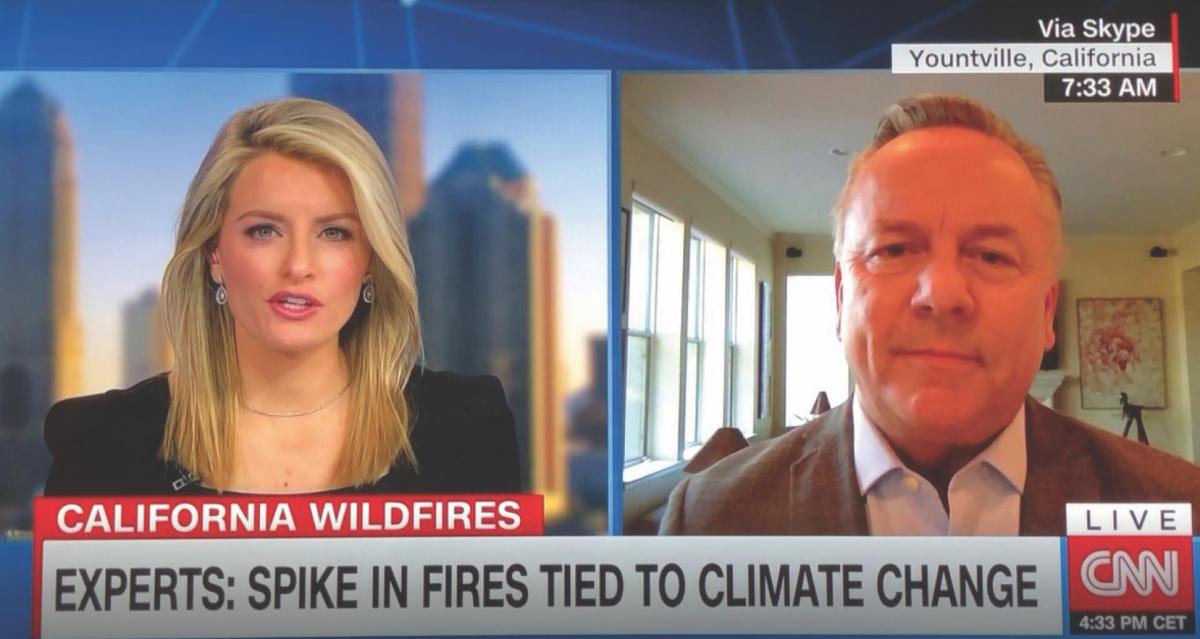 An Unconventional Year
I should have expected my year as president of the League would be unconventional. It started that way.
My tenure as first vice president lasted only six weeks. After former Murrieta Mayor pro Tem Randon Lane resigned from the position to accept a post in the U.S. Department of Transportation, suddenly I was the one on stage during the 2019 Annual Conference & Expo accepting the presidential pin from outgoing League President Jan Arbuckle, one year earlier than planned.
Shortly after that, things started to get even more interesting.
About two weeks after taking office, I had a Skype interview at 7:00 a.m. on a Sunday with CNN International about the economic impacts of wildfires and utility-initiated power shutoffs. That altered my expectation about "work hours."
The next day, we co-hosted with our California State Association of Counties colleagues a homelessness workshop in Sacramento that was interrupted by a group of protesters who forced their way into the hotel conference room. Trying to avoid a national headline-making scene, I invited the demonstrators onto the stage for three minutes each of public comment. Fortunately, that diffused the tense situation.
Two weeks later, I traveled to the National League of Cities (NLC) City Summit in San Antonio, where the California delegation celebrated Los Angeles City Council Member Joe Buscaino becoming NLC president by dancing onstage with the Beach Boys.
That was month one.
The next two months had a more normal rhythm, with a League Leaders meeting and a board meeting in Napa in December. In typical fashion, League members headed home afterward with our top strategic priorities in place: housing, homelessness, disaster preparedness and resiliency, pension reform, and public safety. The game plan was set for the coming year.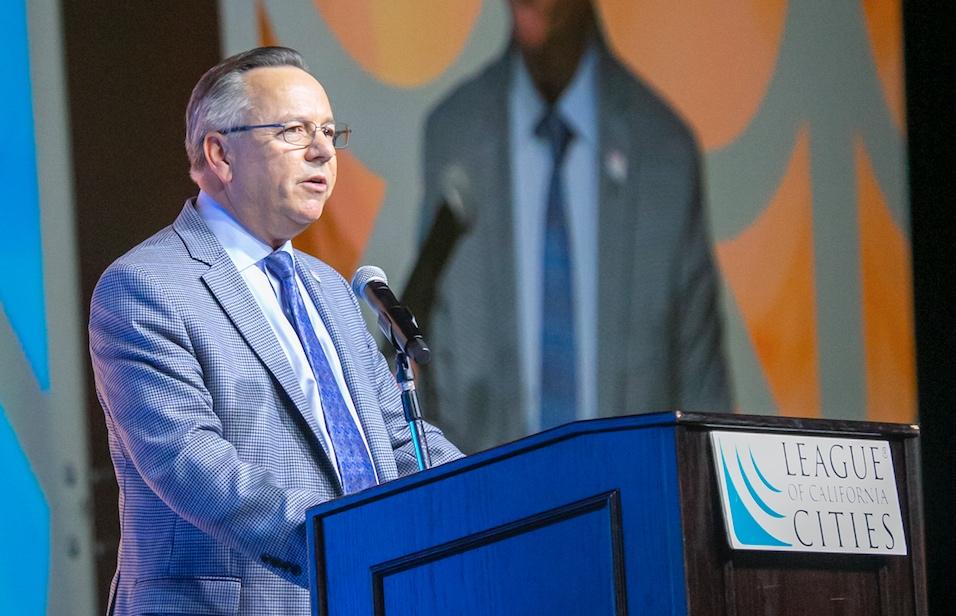 Hitting the Ground Running in 2020
We started 2020 in full swing, advancing our strategic priorities and welcoming newly elected local leaders at the New Mayors and Council Members Academy, policy committee meetings, and legislator meetings in the state Capitol in January.
February included our board meeting in Yountville highlighted by a visit with Gov. Gavin Newsom, followed by an advocacy trip to Washington, D.C. At that time, we were making real progress on homelessness and housing, and it would have been hard to see how any other issue could have eclipsed these priorities.
During an early March trip back to D.C. for the NLC Congressional City Conference, everything took an unexpected and troubling turn. While visiting the White House and meeting with congressional leadership, the severity and scope of the COVID-19 outbreak was starting to become apparent.
Traveling with League officers and staff, it wasn't clear until the last moment if we could even fly home as the coronavirus transformed into a global pandemic.
While our original priorities didn't disappear, our focus shifted quickly to the public health crisis that was starting to spread throughout our communities.
Almost overnight, we had orders to stay home, schools and businesses closed, and our public health systems were filled with sick and dying residents stricken by COVID-19.
As local revenues almost completely disappeared, city leaders needed to figure out how to support local businesses, hold public meetings virtually, retool budgets, and shift some municipal services and programs online, while absorbing workforce changes and telecommuting.
Then, on May 25, our nation was rocked by the brutal killing of George Floyd while he was handcuffed in police custody. His senseless death, along with the racially motivated deaths of countless other Black Americans, launched a movement that continues to demand justice and equity in the treatment of all people, regardless of color.
Demonstrations in many of our cities have represented the pain and frustration resulting from generations of systemic injustice and bias. In response, local leaders were compelled to evaluate, reimagine, and open dialogue with community members to reform our institutions to achieve social justice and racial equity.
League members and staff have continued to work together to drive the change and accountability needed in all our communities. Going forward, our city operations and services should be evaluated through an equity lens to ensure that we are the generation of local leaders who support total and sustainable liberty and justice for all.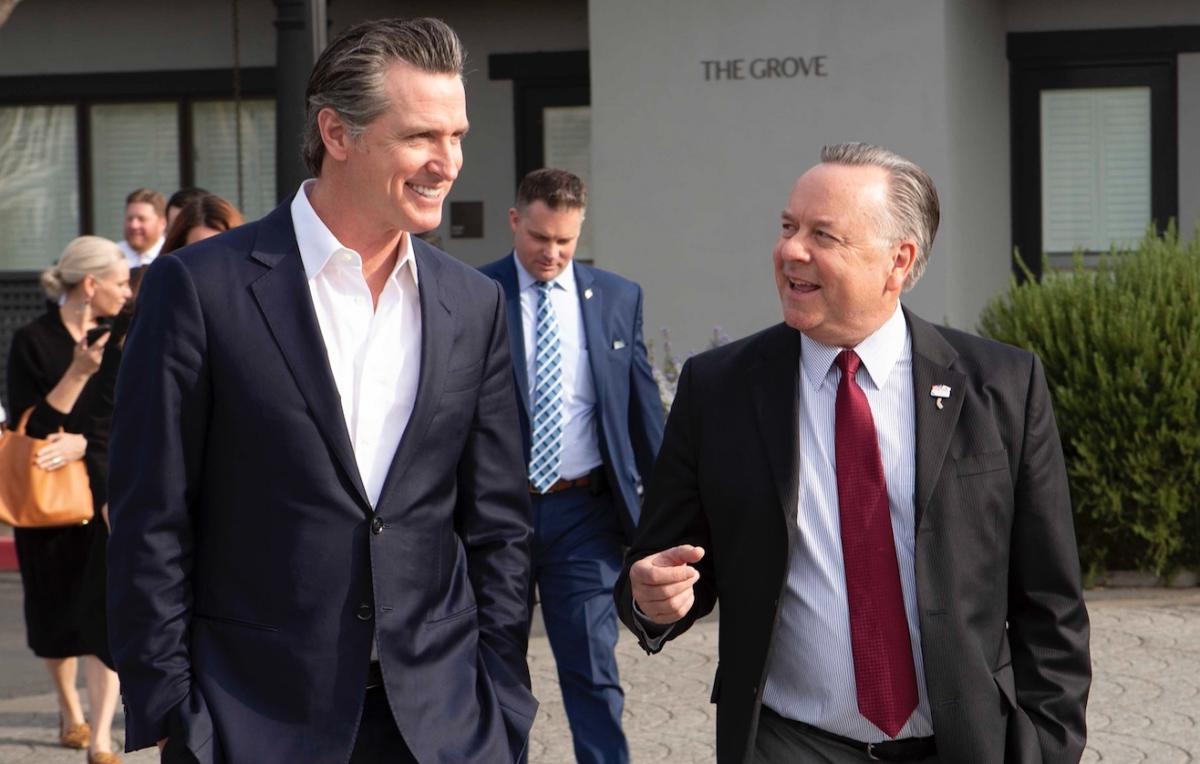 The Ability to Adapt
Especially under circumstances as transformative as a global pandemic and a groundswell of civil unrest, effective leadership requires the ability to adapt. We have witnessed that with our city colleagues, and we see it in our League staff. Community service and legislative advocacy did not waver even as we transitioned to working and learning from home, navigating an unprecedented public health response, and managing severe budget shortfalls.
Still, we endured. With little choice, we transformed these challenges into opportunities.
Instead of traveling to educational seminars, regional division meetings, and events in cities throughout California, I learned to engage city colleagues, League staff, and our League Partners in thumbnail size on my laptop from my home office.
As I assumed the presidency during last year's annual conference, I said that the personal relationships we build through the League hold significant and lasting benefits. Even though we have not been able to gather in person, meeting virtually has fostered surprisingly deep connections.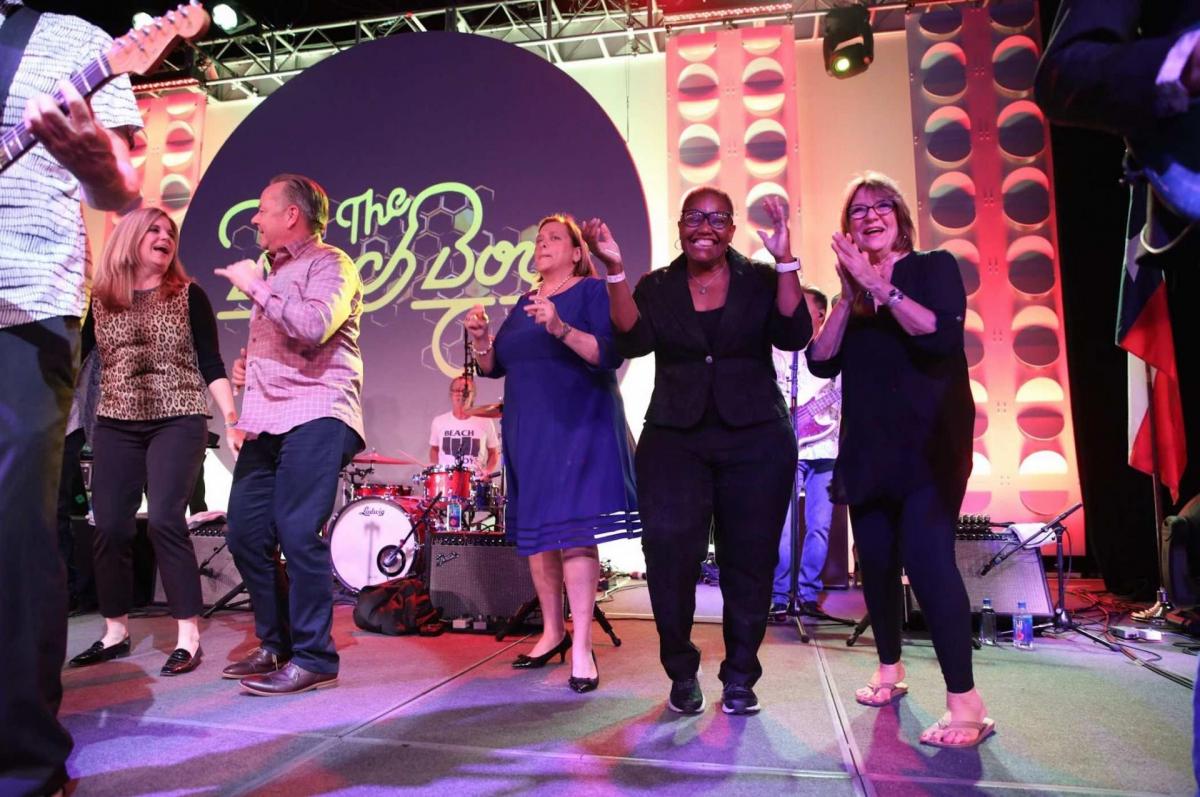 Acknowledging Leadership and Support
With this new way of conducting business, the importance of a unified League voice and focus has been magnified, so we can maintain our ability to work with our state representatives and influence legislation. Through it all, the professionalism, demeanor, and knowledge displayed by our officers and League leadership is a true source of pride and respect. First Vice President Cheryl Viegas Walker has led El Centro through extreme public health challenges. Second Vice President Cindy Silva has responded to peaceful protests as well as destructive looting in Walnut Creek. Immediate Past President Jan Arbuckle has continued to represent Grass Valley and the League, advocating for our aging populations and rural communities.
Words cannot fully express my appreciation for our entire League team that has elevated their already exceptional advocacy and support for all California cities. While trading trips to Sacramento for Zoom calls several times a week, the education and support I've received despite League office closures, a dramatic shift in the work environment, and an unpredictable legislative calendar has been impressive and greatly appreciated.
Knowing I will fail to name all who are deserving, I want to express my special thanks to Executive Director Carolyn Coleman; Executive Assistant Pam Herrera; Deputy Executive Director, Advocacy and Public Affairs Melanie Perron; Deputy Executive Director, Finance and Operations Norman Coppinger; Director of Communications and Marketing Jill Oviatt; Executive Communications Specialist Kayla Woods; Legislative Director Jason Rhine; Director of Public Affairs Bismarck Obando; Director of Education and Member Services Jennifer Whiting; and North Bay Division Regional Public Affairs Manager Nancy Hall Bennett.
A phrase I often have shared with the board officers and League leadership during our weekly virtual meetings is, "Hard things are hard." What 2020 taught me is that even during an unconventional and grueling year, hard things were no match for the dedication and resilience of our League team.
---
Related Resources
Building Just and Equitable Communities
In an Unprecedented Crisis, Local and State Leaders Step Up
---
Photo Credit: Courtesy of the League of California Cities