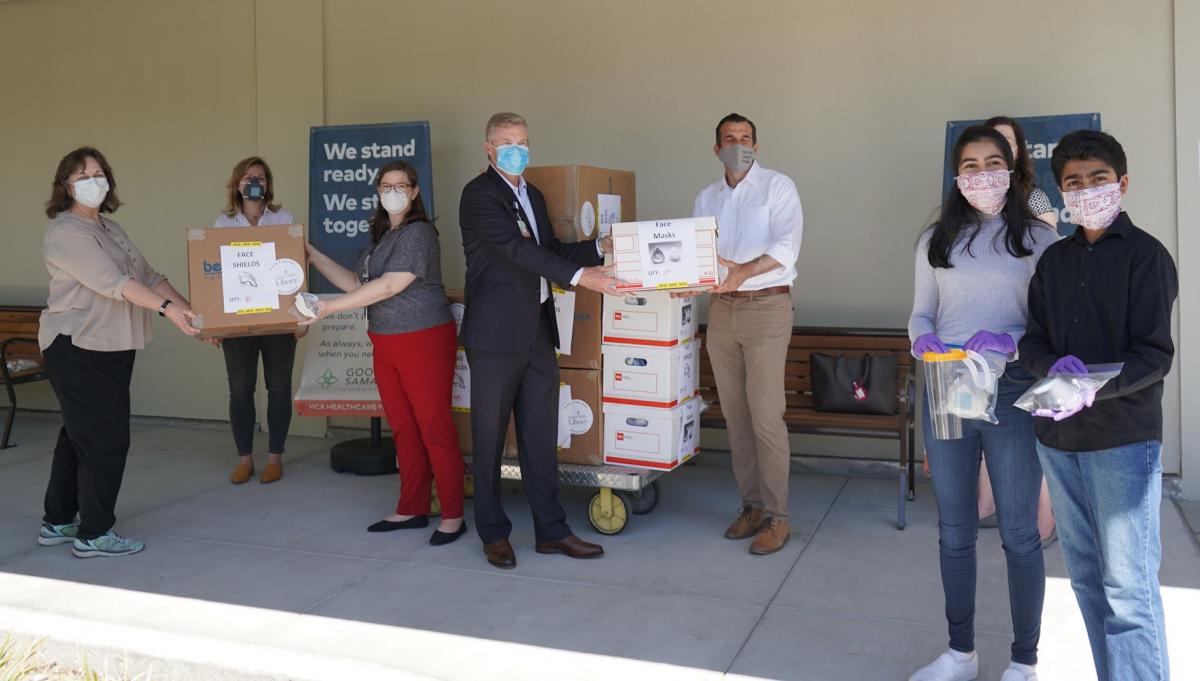 Virtual Camps and Librarians Printing Face Shields: Not a Typical Summer for City Services
Rose Kevranian is a University of California, Riverside, Loveridge fellow and League communications intern.
---
Libraries are a staple of the community, and many residents depend on them to check out books and movies, participate in enrichment programs, and have a quiet place to read, work, or study. With COVID-19 disrupting all aspects of community life with changes including stay-at-home orders and a shift to virtual education, libraries have transformed their services to provide as many resources as they can to local residents. In the same way, parks and recreation departments have also used creativity and innovation to redesign many of the activities and programs that families enjoy and value.
New Library Programs: From Podcasts to Personal Protective Equipment
The Long Beach Public Library recently launched a local history podcast called Don't Know Beach About History that, according to host Jeff Whalen, special collections librarian, is research-based, conversational, and funny.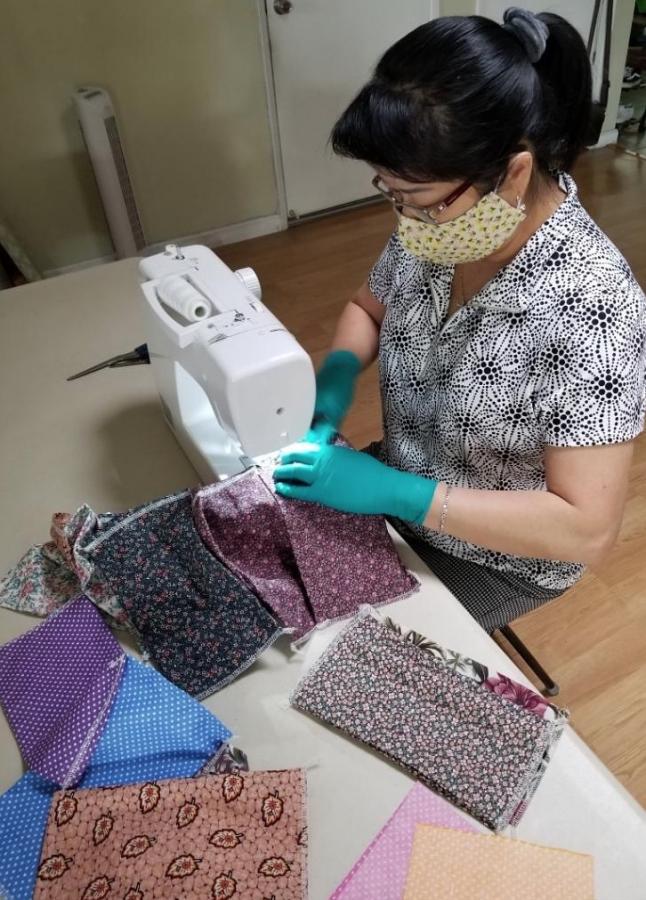 "During the pandemic, we wanted to stay engaged with the community and bring local history to them," said Whalen. "So far, reaction has been fantastic!
"I don't think we'll ever run out of stories to highlight. We're doing a podcast about Babe Ruth getting arrested in Long Beach in 1927. Who knew? Then we're doing one about the time a TV crew filming an episode of The Six Million Dollar Man at The Pike amusement park in Long Beach found the all-too-real mummy of an Old West bank robber in the Fun House. Until then, people had just assumed it was a mannequin."
In Burlingame, city libraries expanded their online programming to include virtual cooking sessions where the community is invited to try a specific recipe in advance and then share the results, challenges, and successes with fellow residents via Zoom.
Since March 16, 2020, the Burlingame Public Library branches have provided access to more than 500 online educational courses, hosted more than 58 virtual programs, such as family fun nights featuring magicians and ventriloquists, and held 42 online story times in English and Mandarin.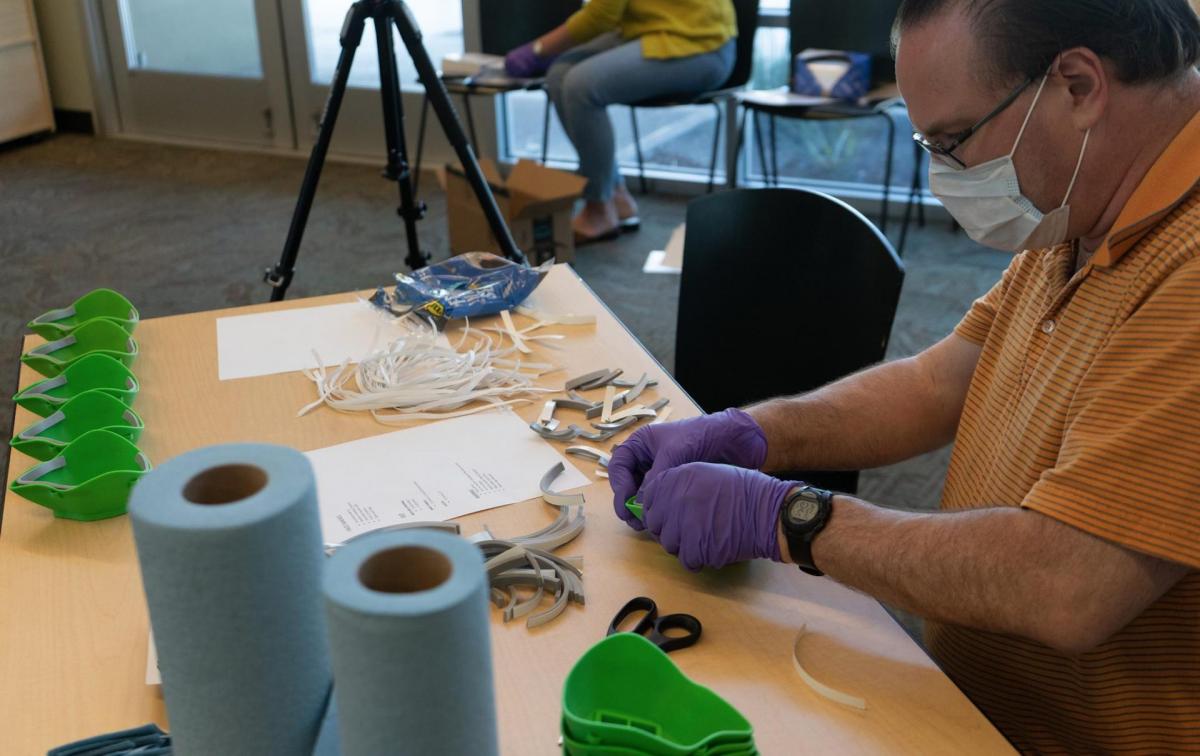 Many libraries are also helping families transition to distance learning, including the San José Public Library, which offers many free educational resources such as online tutoring, exam preparation materials, and tools to help navigate distance learning.
In addition, the San José and Burlingame libraries are using their time and resources to help provide first responders with important resources during the pandemic. Library staff in both cities have put their 3D printers to good use by printing personal protective equipment (PPE).
The Burlingame Public Library created 408 pieces of PPE (face shields and ear guards for face masks) to help keep front-line workers safe during the pandemic. The San José library staff is printing an estimated 200 face shields per week and has donated more than 1,800 to the Good Samaritan Hospital in San José. The library also has a supply of sewing machines, which some of the San José librarians used to sew 310 masks that were donated to the nonprofit HomeFirst to be distributed to individuals experiencing homelessness in Santa Clara County.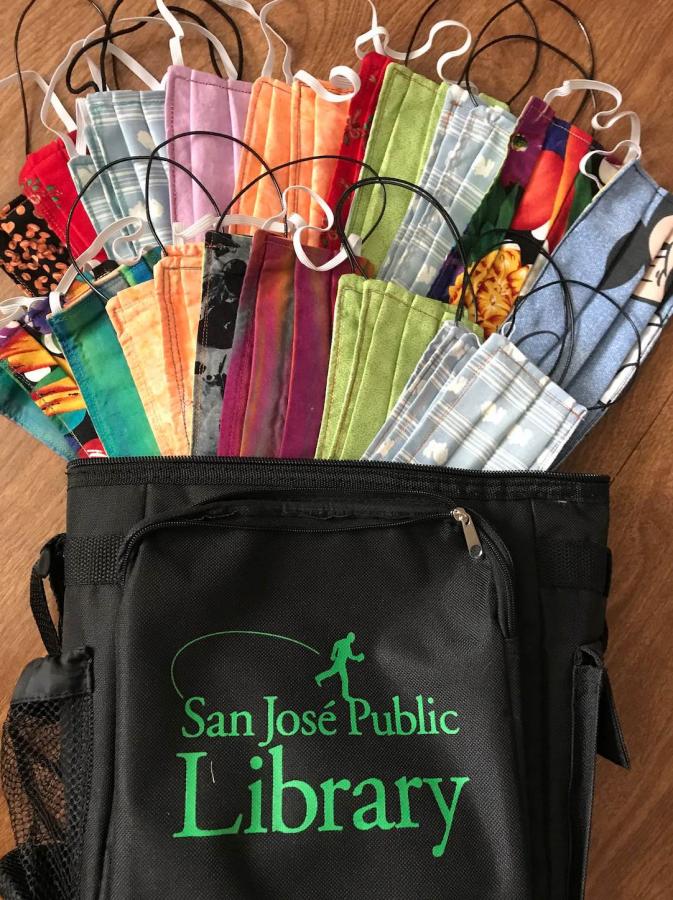 "During the pandemic, we've had to find creative ways to continue to deliver services to the community while keeping everyone safe," said David Sykes, San José city manager. "I'm proud of our library staff who not only met the needs of connecting people with library resources, but went above and beyond to help those in need."
Parks and Recreation Departments Shift to New Models
Like city libraries, parks and recreation departments statewide have worked hard to find creative ways to keep kids safe, active, and entertained during the summer months.
Many city parks and recreation departments quickly adapted in-person camps so children could participate in hands-on activities in small clusters. With cities throughout the state facing various stay-at-home orders, parks and recreation departments also offered a series of creative virtual camps and programs.
In San Francisco, the city offered several in-person camps, including Art in the Park, a fun camp that featured instruction in stained and fused glass, ceramics, fine arts, jewelry making, and metalworking. A series of outdoor recreation and sports camps included the Bows N Boards Camp designed for kids to learn or enhance their archery and skateboarding skills. Budding gardeners participated in the Urban Farm Summer Camp, where they learned about urban gardening and the important roles that decomposers, producers, and consumers play in sustaining a healthy farm and balanced ecosystem.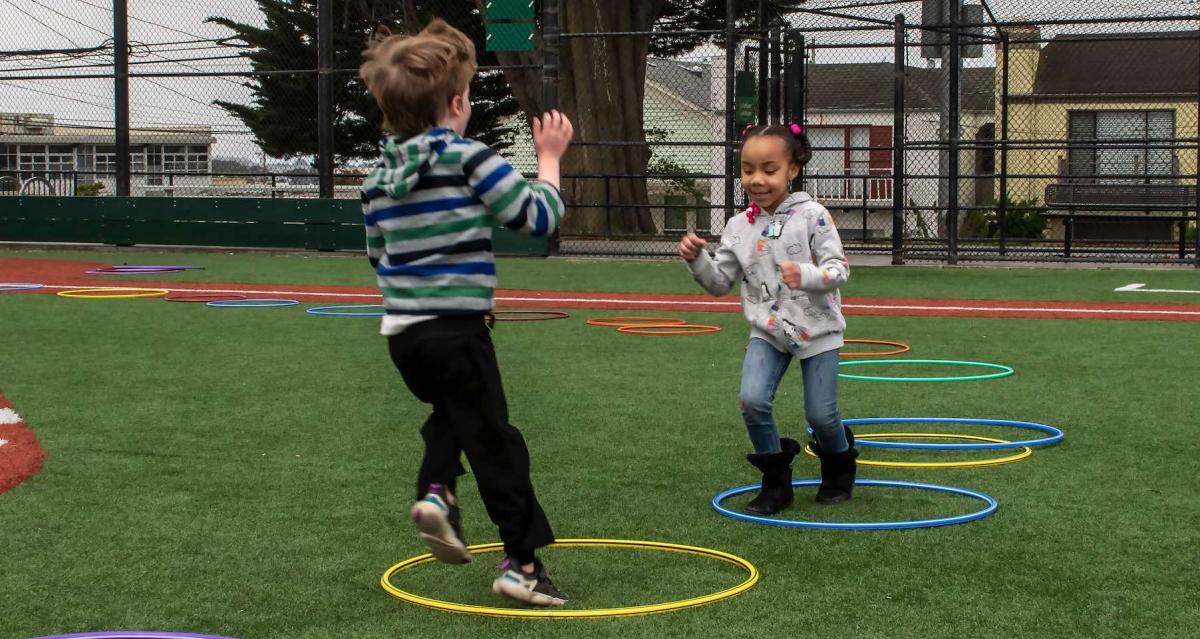 Kids at home in Benicia had many opportunities to engage virtually with other children and participate in fun educational activities. The city's online LEGO® camp invites kids to "tap into your imagination from the comfort of your own home with the guidance of an experienced Play-Well instructor and simple pieces from your own LEGO collection — all while connecting virtually with other young LEGO engineers!"
The Benicia Parks & Community Services Department also held Little Medical School virtual camps. The program, designed by experienced educators, board-certified physicians, and trained health care professionals, "inspires young minds by sharing our passion for learning, health, and careers in medicine." Weekly themes included sports medicine, public health, veterinary medicine, and wilderness medicine.
The City of El Cajon brought its Rec Squad online, offering a series of videos to keep kids entertained, including arts and crafts lessons, cooking instruction, sports, camp games, and nature activities.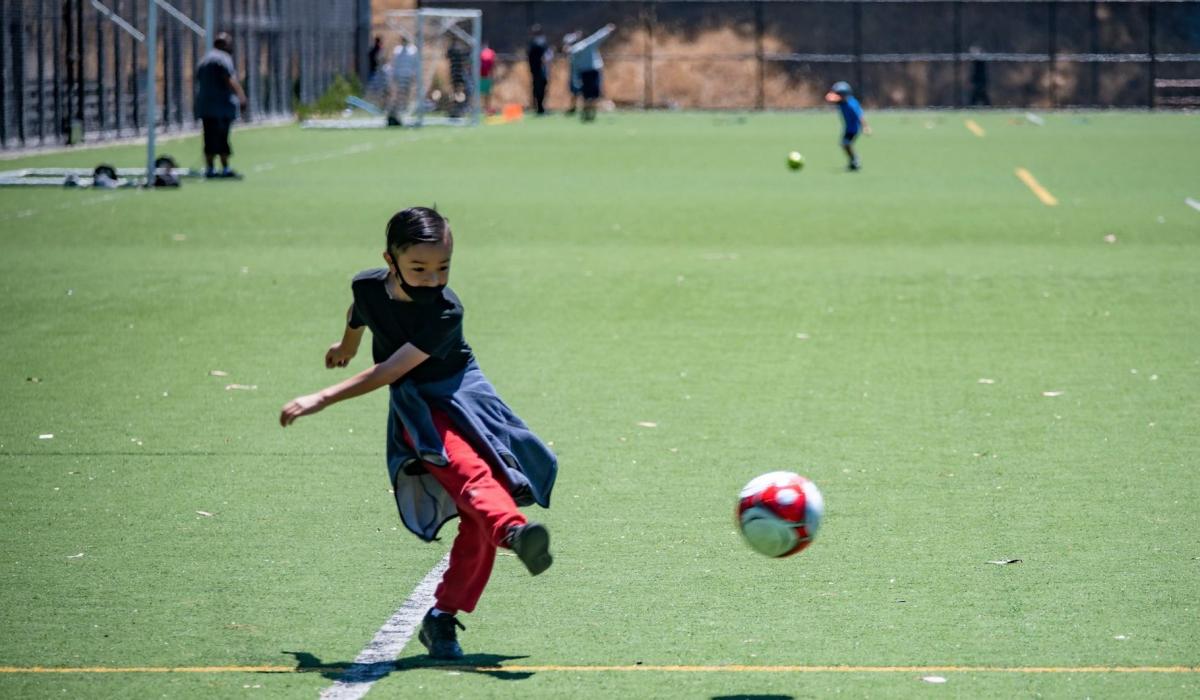 In a message to residents, El Cajon Parks & Recreation Director Frank Carson said, "Your parks and recreation staff have been working every day maintaining parks and engaging the community in a variety of ways. We launched our #RecSquad this spring in response to the stay-at-home order where we bring the parks to you. This summer, following current public health guidelines, we are planning two options for programming, in-person classes and camps and virtual classes and camps. We have worked with regional, state, and national leaders to bring you the best and safest possible programming available."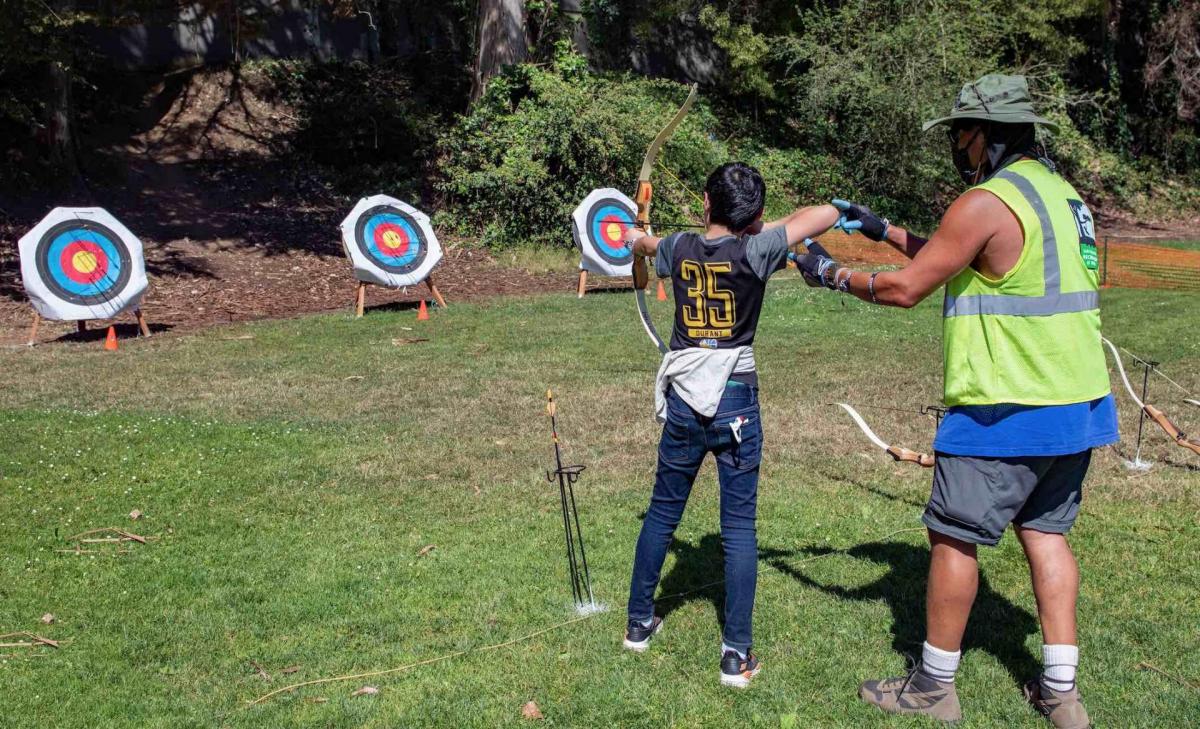 A Commitment to Community
Recognizing this summer would be very different from normal, city library and parks and recreation staff stepped up when residents needed them most, providing quality in-person and virtual programs to keep minds sharp and bodies active. Creative programming was at the heart of their commitment to safely serve the community and continue offering accessible, engaging activities during the summer of COVID-19.
---
Related Resources
Cities Harness Creativity as They Develop Safe Reopening Plans
Cities Use Technology to Keep Constituents Informed and Engaged During Pandemic
California Cities Demonstrate Resiliency and Leadership During COVID-19 Crisis
---
Photo Credits: Courtesy of the City of San José and the City of San Francisco