Filling the Workforce Pipeline: Targeted Solutions Address Critical Needs
Randi Kay Stephens is a program manager for the Institute for Local Government and can be reached at rstephens@ca-ilg.org.
---
Nearly 15 percent of all jobs in California are public sector jobs; more than 10 percent — 1.7 million — are in local government. Approximately 25 percent of these local agency workers are 55 or older with the opportunity to retire in the very near future. Moreover, the public sector is evolving at an exponential rate, with changes in technology and administrative systems fundamentally redefining what work is needed and how that work is done. This underscores a growing need for cities and towns throughout California to focus on recruiting skilled employees and retaining existing staff to:
Keep departments running efficiently.
Continue delivering innovative programs and services.
Design and maintain the infrastructure that residents and local businesses rely on.
Efforts are underway statewide to address the talent scarcity and retirement wave affecting local government and the greater public sector.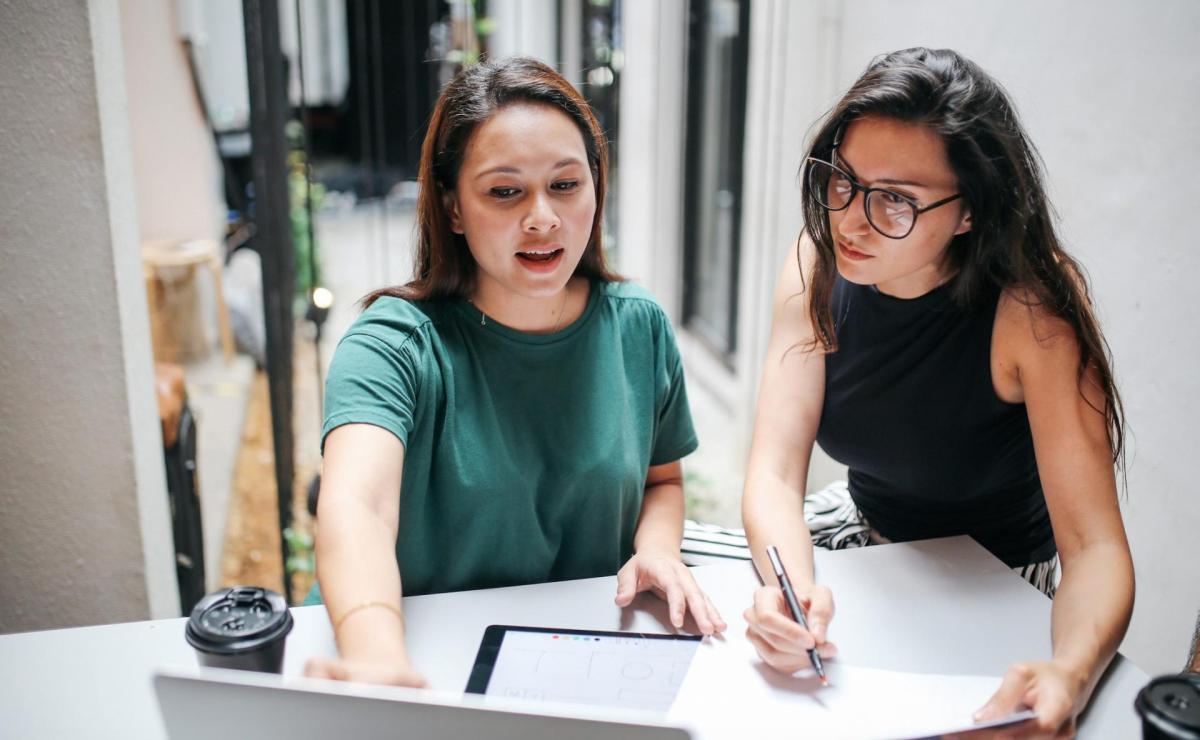 California's statewide chapter of the International City/County Management Association, Cal-ICMA, launched its Talent Initiative in 2016 to address workforce recruitment and retention challenges. In 2018, Cal-ICMA released its flagship report, Talent 2.0: A Modern Approach to Attracting and Retaining Top Talent in Local Government. The report outlines strategies to increase satisfaction among existing employees. These include the use of "stay" interviews and flexible work schedules. The report also offers tips to increase recruitment, such as eliminating minimum qualifications for entry-level positions, enhancing job announcements to highlight the meaning and purpose of the work, and fostering opportunities for growth and development.
The Institute for Local Government (ILG) leads a capital region group known as the Innovative Pathways to Public Service consortium, composed of officials from local and state governments, community partners, and educators from high schools, community colleges, and universities. The consortium's mission is to develop a strong pipeline for a new generation of public sector professionals. In September 2019, the consortium published the Public Sector Workforce Needs Assessment report detailing the highest need positions, analyzing the critical challenges and opportunities, and offering recommendations to address the workforce need-skills gap. These recommendations include:
Developing long-term, "high-touch" agency-community partnerships to support student and teacher awareness of jobs in the public sector and ensure that skills needed by government are part of the curriculum at both the high school and community college levels.
Assessing, implementing, and strengthening diversity practices and resources including outreach, policies, and culture.
Developing clearer career pathways, sharing best practices for recruitment across agencies, and training existing staff for upward mobility.
The report tackles some tough issues, such as the lengthy civil service hiring process, and provides government leaders with a realistic snapshot of existing challenges and opportunities.
Challenges in Recruitment and Multiple Barriers to Entry
Unfortunately for public agencies, many qualified candidates do not consider local government in their career search — for many reasons. Often, position titles are unclear or dissimilar to comparable positions in the private sector. Local government job application and hiring processes tend to be confusing and arduous to job seekers. And lengthy application timelines and scheduling of multi-panel interviews often leave candidates in limbo, waiting for long periods with little information.
To fill positions that are vacant or soon will be, cities need to be creative in attracting, recruiting, and retaining talent.
To create a qualified and representative public sector staff that reflects community diversity and is prepared to tackle the issues of the future, local agencies may need to adjust their hiring and onboarding processes to enable more people to participate. All aspects of hiring and onboarding should be evaluated, from the time frames to the process itself.
For example, city leaders should consider that hourly or entry-level participants may not be able to leave their current positions for hours at a time to participate in multiple interviews. Lengthy application processes are inadvertently eliminating qualified candidates who are accepting private sector positions before even finding out if their public agency application has been received or if they are eligible for an interview. These are just a few examples, highlighted in the Public Sector Workforce Needs Assessment report, of pervasive systemic issues that need to be addressed regionally and likely statewide as well.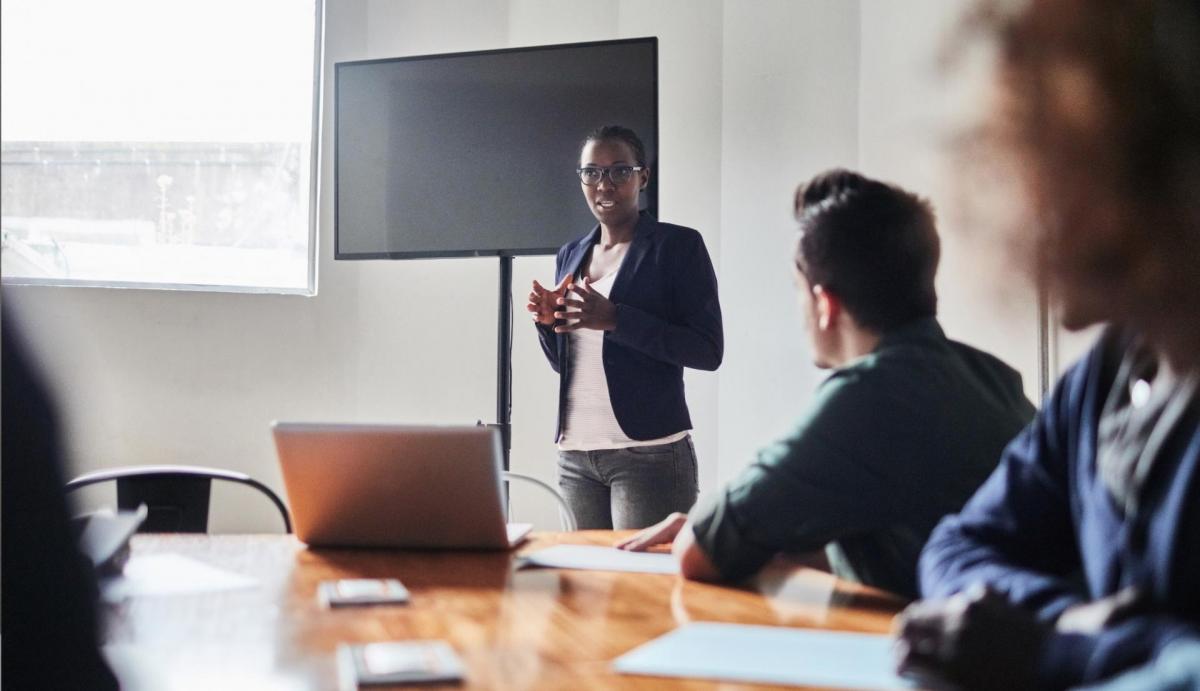 Apprenticeship: An Innovative Solution for Training Talent
Engaging with industry-affiliated groups for specific positions (accounting, information technology, management, etc.) may yield results for hiring seasoned professionals. But when an agency needs entry-level professionals and lacks qualified candidates, what can be done? As veteran workers retire and employee roles evolve, new skill sets are needed to maintain crucial city services. It is essential for cities throughout rural, suburban, and urban California to train and mentor their existing entry-level talent while also bringing new talent into the pipeline.
Cities and the public sector at large now have a number of available options, including apprenticeships, to consider.
Apprenticeships combine on-the-job training and classroom instruction. Trade positions have long used apprenticeships as part of the career path, but now apprenticeships are being developed for nontrade positions in areas such as information technology and human resources.
Typically, apprentices develop critical hands-on experience aligned with their industry while continuing to receive theoretical and classroom instruction. The training is standardized and rigorous to meet the needs of the industry and specific occupations. Apprenticeship integrates the "why and how" of a job, which is typically accomplished through a progression of tasks that are completed under supervision and linked to classroom learning.
The California Division of Apprenticeship Standards (DAS), part of the California Department of Industrial Relations within the state Labor and Workforce Development Agency, consults with employers to develop a skilled workforce with viable career pathways to increase productivity and strengthen the economy. DAS standardizes apprenticeships across industries, both private and public.
Some exciting developments to help local agencies take advantage of this new solution are currently underway. Industry partners are working closely with educators to create Minimum Industry Training Criteria (MITC). The state is collaborating with local government agencies to develop core competencies for positions that share similar qualifications, skills, and milestones and meet the needs of state and local government agencies. By developing shared criteria, local and state agencies can work with educators and workforce board partners to ensure that job candidates pursue apprenticeships to develop essential, relevant skills that are transferable among agencies.
Coalinga Apprenticeship Program Develops Talent
Some cities are already exploring nontraditional apprenticeships to address their future staffing needs. The City of Coalinga (pop. 17,600) launched an apprenticeship effort with West Hills Community College District in June 2019. Apprenticeship programs historically attract local job seekers who are willing to learn and earn. Such programs tend to have a ripple effect in a community because trainees in paid positions with living-wage potential often refer their friends to organizations that invest in employee development.
City Manager Marissa Trejo explained that her city hires and trains every employee, and most come to the city with only a high school diploma, one year of work experience, and a driver's license. That's why Coalinga is actively recruiting and developing its own employees for upward mobility within its ranks.
Coalinga's apprenticeship program formalizes the training experience and provides each employee with a certificate upon completion. In addition, the apprenticeship counts toward much of the coursework credit needed to complete an associate degree.
"Through this apprenticeship program, our employees are gaining new skills, which lead to higher wages and more upward mobility," said City Manager Trejo. "The city is benefiting from a formal training program that supports our need for top talent and reinforces our value of prioritizing professional development."
Structure and clear parameters are critical to apprenticeship success. Work processes and qualifying hours should always be clearly defined. The City of Coalinga's apprenticeship was designed for the human resource analyst position, where an incumbent worker would participate in more than 280 hours of classroom instruction and complete 4,000 hours of specific on-the-job training.
Coalinga has clearly defined the apprentice's job tasks for this position. The tasks include maintaining records, serving on interview panels, explaining human resources policies and procedures, completing the onboarding process, communicating with job applicants, addressing employee concerns, and preparing training programs throughout the course of the two-year apprenticeship.
To receive a certificate of completion, the apprentice is also responsible for participating in six courses covering business, human resources, law, communication, and critical thinking. The apprentice's wages are calculated over two pay periods, based on the training and instructional hours completed. All apprentices must be at least 18 years of age, and every apprentice remains on probation through the completion of the first 500 hours of on-the-job training.
Coalinga's program is new and currently limited to its human resources analyst position, but the city plans to expand its apprenticeship program to include an accounting position in the near future. Trejo sees numerous opportunities for growth of the program and professional development opportunities for her staff.
"Our staff are accelerating their abilities and dedicating themselves to a profession," said Trejo. "We can see the positive long-term impact, and this is a win-win."
Corinna Pereira is director of apprenticeship programs at West Hills Community College District, which partners with the City of Coalinga, and she agrees with Trejo about the benefits of such efforts. "Workforce creation takes a village, and rural communities are ready, willing, and able to assist when provided opportunities to grow," said Pereira. "Apprenticeship is about providing employee training, achieving workforce goals, developing highly skilled and more productive employees, and contributing to local economic and community development."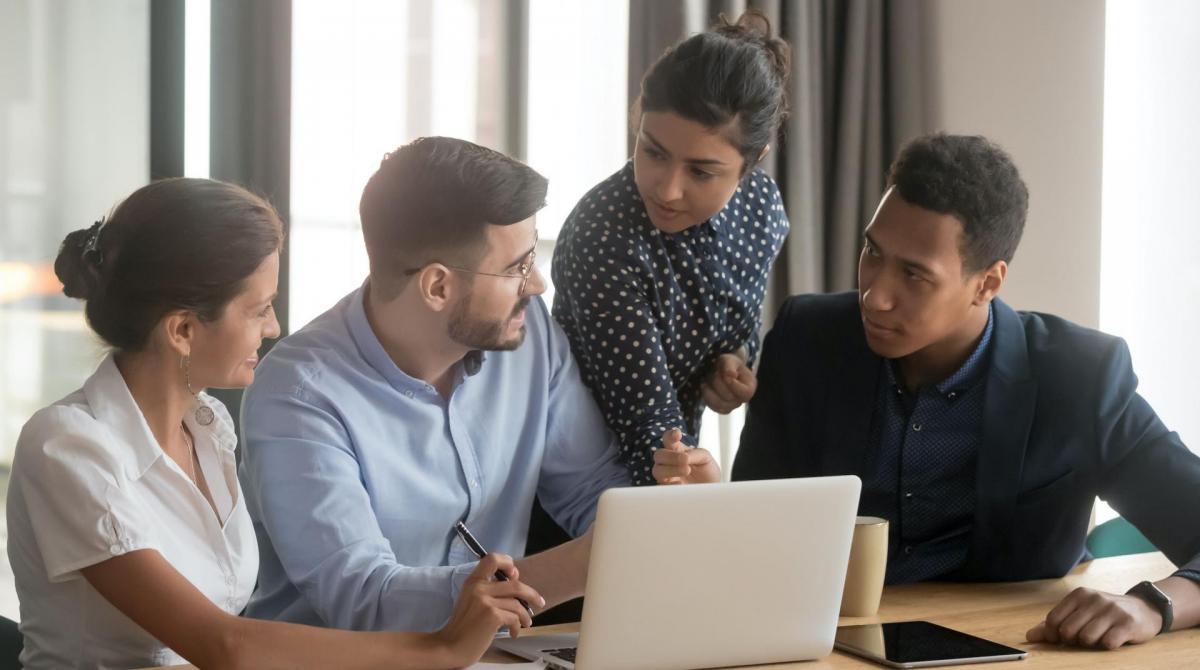 Raising Career Awareness Early
It's never too early to engage future employees. Cities and towns can collaborate with workforce boards and local educational institutions, like high schools and community colleges, to create opportunities for students to experience careers in public service as early as freshman year of high school.
There are numerous ways to provide a memorable and positive experience for youths that also benefits your local agency. For example, creating an opportunity for youths to spend the day with a public sector professional is a valuable way to transmit the nuance of the many professions comprising city services. Recently the cities of Roseville, Tracy, and Elk Grove worked with local high schools on Careers in Public Service Days, which highlighted career opportunities and helped young people develop a positive connection with local government. Students learned about careers in environmental services, public safety, economic development, administrative services, and more.
In addition to career days, local agencies can implement job shadowing and internships.
Job shadowing can provide an easy, short-term way for agency staff to introduce students to a real-world work environment, workplace expectations, and employment requirements. Job shadowing helps students understand how the concepts they are learning in the classroom are relevant in the real world. The city reaps the long-term benefits of this hands-on civics education lesson by fostering greater understanding and appreciation for municipal services and functions.
When surveyed about their job shadowing experiences, many students expressed gratitude for the opportunity to learn firsthand from practitioners. Employees who participated cited increased pride about their work and greater appreciation for the opportunity to mentor a younger generation.
An internship program requires a lengthier investment of time than job shadowing, but offers numerous benefits to consider. Internships provide the opportunity for a student to learn, develop skills, and gain valuable hands-on experience. Such programs also help increase staff engagement and overall satisfaction. Even with limited staff supervision, student interns working in city offices have completed a variety of projects, including records management, videos and social media, research, data analysis, coordinating and leading meetings and events, and more.
ILG Can Help Cities Navigate Future Workforce Challenges
Workforce development is a complex issue that can take many years to address. By developing partnerships and working collaboratively, cities can achieve short- and long-term goals related to public sector career awareness, talent recruitment, and retention. Agencies that want to attract and retain a more diverse and talented pool of future employees should consider nontraditional partnerships and new programs.
ILG can work with your agency to strategize youth engagement tactics that address your workforce development needs. Our team can discuss your agency's goals and explore talent recruitment and retention partnerships that will help attract a new generation to public sector careers in your city or town.
For more information on these opportunities, plan to participate in the ILG Local Government Apprenticeship and Workforce Strategies webinar, Tuesday, March 31, from 11:00 a.m. to noon. Register online at www.ca-ilg.org/ apprenticeship.
---
Related Resources
Sacramento Region Public Sector Workforce Needs Assessment, Innovative Pathways to Public Service (IPPS), September 2019
State of California Division of Apprenticeship Standards
West Hills Community College District
https://www.westhillscollege.com/employers/
Careers in Public Service Days
http://pathways2publicservice.org/careers-in-public-service-day-update/
ILG Webinar on Apprenticeship & Workforce Development
Tuesday, March 31, 2020, 11:00 a.m. to noon. Register online at https://www.ca-ilg.org/apprenticeship​
It Starts With Civility: Elected Officials' Role in Attracting and Retaining Employees
Sparking a Student's Lifelong Interest in Local Government
La Quinta Transforms Its Workplace Culture to Better Serve the Community
Winning the War for Talent: The Elected Official's Role
Why We Need Diversity in City Management
Cultivating an Inclusive and Diverse Future Workforce
Amplify Your Community's Voice by Fostering Future Leaders
City Managers: The Next Generation — A Look at MPA and MPP Programs in California
---
Photo Credit: Fizkes/Shutterstock.com (Students & sticky notes); Lechatnoir (Two women); Alvarez (Classroom instruction); Fizkes/Shutterstock.com (Group photo)