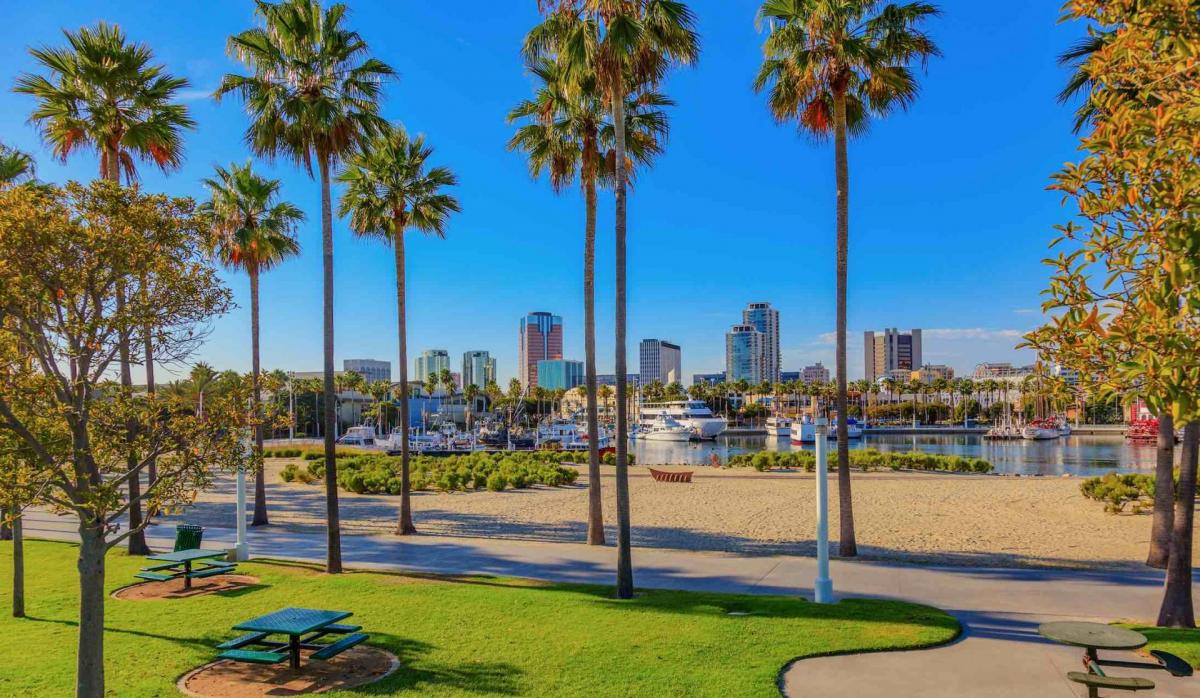 Highlights of the 2019 Annual Conference & Expo
Katie Pebler is conference program manager for the League and can be reached at kpebler@cacities.org.
---
In mid-October, thousands of California city officials will gather in Long Beach to gain useful knowledge, hear speakers present inspiring ideas, develop valuable contacts and partake in crafting League policy.
The League of California Cities 2019 Annual Conference & Expo, Oct. 16–18, brings together local leaders and those engaged in municipal government. Don't miss your opportunity to develop skills and contacts and improve your understanding of important issues affecting local government.
Conference Sessions
With over 41 sessions to choose among — plus 16 topics in the City Attorneys' Track — the conference is a great place to refocus and re-energize as you head into the final weeks of 2019. The General Sessions and featured keynote speakers offer additional inspiration. Attendees will find the conference value-packed with numerous learning opportunities, policy development meetings and networking events.
Mark your calendar to welcome John Martin to the stage during the Opening General Session on Wednesday, Oct. 16. Martin is a futurist who will focus on cities during his insightful, engaging and thought-provoking presentation. Learn about the key trends impacting cities and towns of all sizes nationwide. Rather than predict the future, however, Martin will lay out the future we are already experiencing — the demographic, societal and cultural shifts now underway. He will equip attendees with a unique perspective to help understand these trends and think like a futurist. Fast-paced and filled with practical action steps, "The Future of Cities" presentation will help you better position your city to succeed today and tomorrow.
City budgets are tight, and your time is valuable. Let us help you maximize your conference dollar — take advantage of the training, information and networking available at the conference and Expo. Then leverage what you've learned into cost-savings year-round — and long-term solutions to challenges facing your city.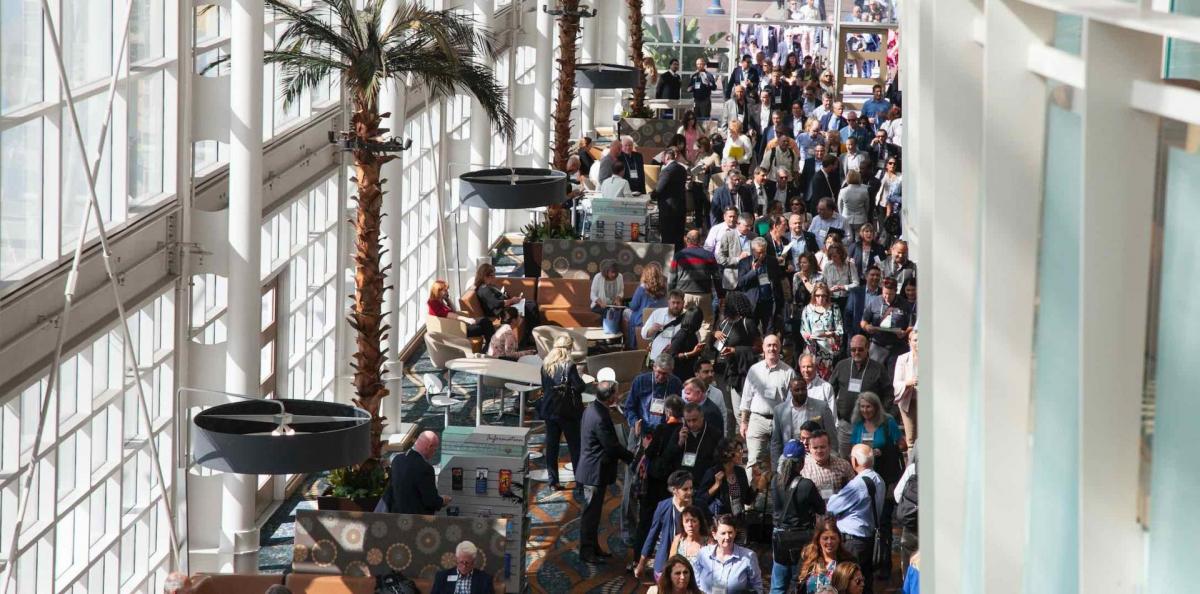 Key Features of the Expo
Don't miss the Expo! This year, it boasts new features and access to over 230 cost-saving services and state-of-the-art products (2019 Annual Conference & Expo Highlights Expo Exhibitors). In addition, the Expo welcomes 31 first-time exhibitors.
Check with your city departments and purchasing staff ahead of time to learn what items they might find helpful for saving money while improving services, and schedule time to meet with the vendors at the Expo to learn about those products and services that can benefit your city. The conference web page (www.cacities.org/Education-Events/Annual-Conference) and the League mobile app have information on this and more.
City projects that won the League's prestigious Helen Putnam Award for Excellence in 2019 are showcased in the Expo. The annual awards program honors and promotes the outstanding work of member cities that have developed innovative solutions, improved efficiency and delivered quality services.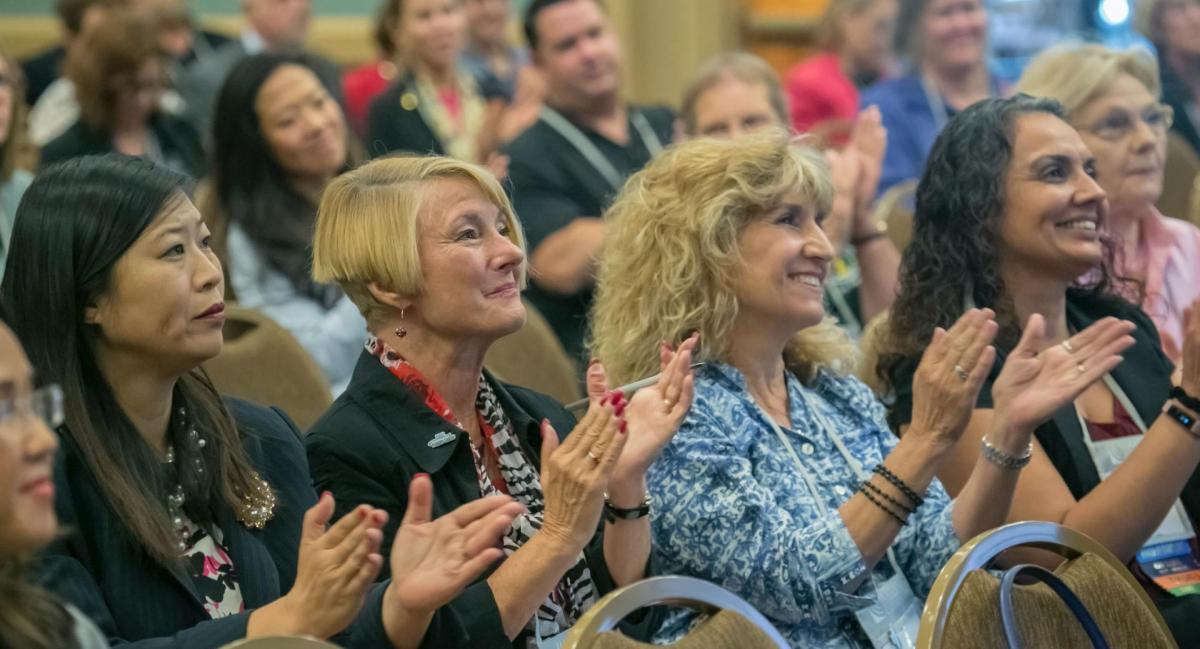 Join in the Scavenger Hunt
To add to the excitement, this year each Helen Putnam booth is part of a scavenger hunt that all attendees are encouraged to join. Pick up your game board at the League Partner booth located in the League Partner Village at the entrance to the Expo floor. Collect a sticker from each of the 11 Helen Putnam winners' booths; after your game board is filled, bring it back to the League Partner booth where you will be entered into a drawing to win an Apple Watch, courtesy of the League Partners.
Hear About Hot Topics in the Speaker Theater
A number of 45-minute presentations will be offered in the Speaker Theater, which is also located in the League Partner Village. Check your conference program for more information on the topics to be covered and the speakers who will be discussing valuable new developments affecting cities.
Key Reminders: Prize Results and Gift Reporting Requirements
If you decide to participate in one of the numerous exhibitor prize giveaways, be sure to check the results at 3:00 p.m. on Thursday, Oct. 17. The winners will be announced on the League mobile app and their names displayed in the Expo Hall.
The League advises you to be aware of the Fair Political Practices Commission (FPPC) reporting guidelines before entering prize giveaways; the reporting amount for 2019 is $500.
Leave Your Mark on the Graffiti/Mural Wall
As you explore the Expo Hall, be sure to stop at the Graffiti/Mural Wall (located on the 14th Street aisle in the Expo) and tell us why you love your city by leaving a quote or artwork. The 12-foot- wide mural wall also has a section for participants to describe why they work in local government and what they value most about the League. Leave a note for others, and read the thoughts, hopes and impressions of your colleagues from cities throughout California.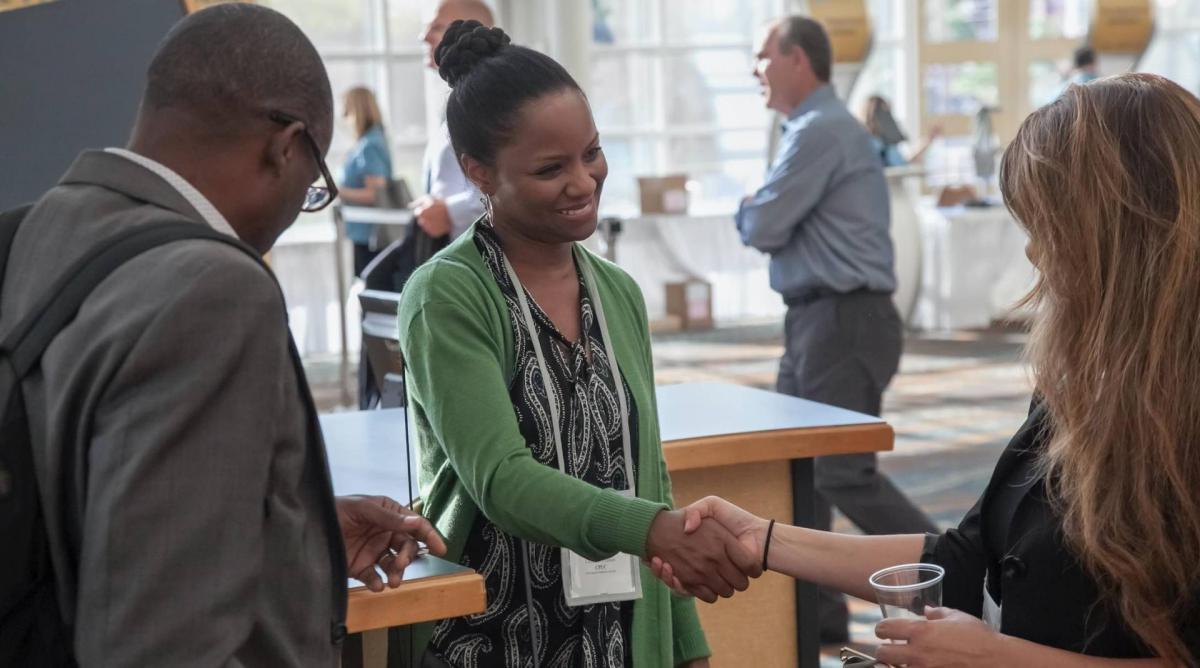 Expand Your Horizons at the League Pavilion
The League Pavilion offers a one-stop shop where you can visit booths of League-affiliated groups and learn about all the League has to offer. The pavilion features each of the League's five diversity caucuses — the African-American Caucus, Asian-Pacific Islander Caucus, Lesbian Gay Bisexual Transgender Queer (LGBTQ) Caucus, Latino Caucus and Women's Caucus — with members available to talk about their work and how to get involved. Friendly, knowledgeable staff from League Member Services will be on-site to talk about the professional departments and answer your questions. You will also find booths and representatives from the Institute for Local Government (ILG), the National League of Cities (NLC), and Sister Cities International.
City Attorneys' Track Welcomes Attendees
With topics geared toward city attorneys and covering trends and issues affecting public law, the City Attorneys' Track at the Annual Conference is an educational element open to all attendees. We invite you to check the schedule for this track in advance, which features legal updates in four litigation areas — a general municipal update, labor and employment, land use and CEQA, and municipal tort and civil rights. Additional topics include rent control, implementing redevelopment 2.0, and disclosure of police records.
Because the League is a Minimum Continuing Legal Education (MCLE) provider approved by the State Bar of California, attendees may receive up to 10.5 hours of MCLE credit (including one hour of MCLE specialty credit for competency) for attending the City Attorneys' Track.
Materials for this track comprise session papers and presentations; these will be posted at www.cacities.org/cle as they become available prior to the conference.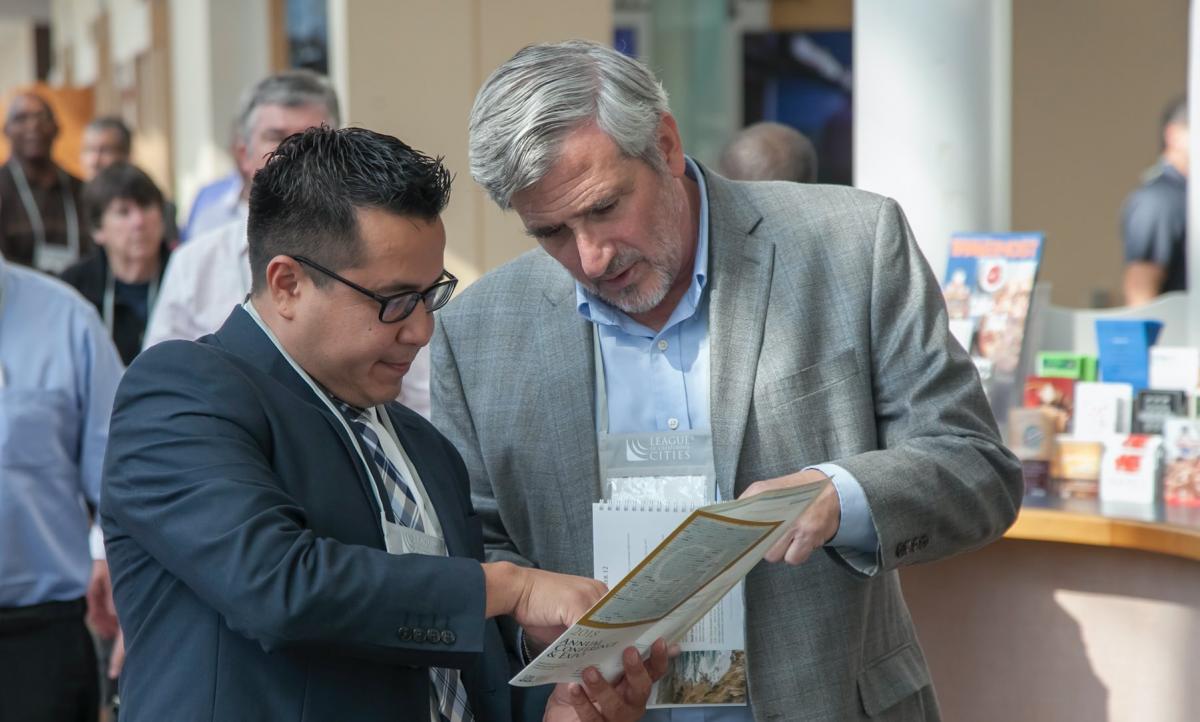 Conference Offers State-Mandated Training
While the conference educational sessions focus on a variety of topics ranging from pensions to fiscal stability, land-use planning, housing and more, attendees can also take advantage of opportunities to fulfill their state-mandated training requirements.
Elected and appointed officials are required by state law (AB 1234, Chapter 700, Statutes of 2005) to receive training in specified ethics laws and principles every two years. Newly elected and appointed officials must receive this training within one year of becoming a public servant. A panel of experts will help you navigate ethics laws and principles essential to public service. Sign-in will begin 30 minutes prior to the session, and you must be present for the full two hours to receive the certification of attendance. (For more information about AB 1234 ethics education, visit www.ca-ilg.org/ab1234). "Understanding Public Ethics Laws and Principles (AB 1234 Training)" will be held Wednesday, Oct. 16, from 9:00–11:00 a.m.
California law now also requires basic workplace harassment prevention training for officials, managers and supervisors. AB 1661 (Chapter 816, Statutes of 2016) requires local agency officials to receive two hours of sexual harassment prevention training and education within the first six months of taking office — and every two years thereafter if the official receives compensation, salary or a stipend from the agency. "Harassment Prevention Training for Supervisors and Officials (AB 1661 Training)" will be held Friday, Oct. 18, from 8:45–10:45 a.m.
For more information, visit www.cacities.org/ac and plan your time at the conference.
---
Related Resources
Maximize Your Annual Conference Experience: 10 Ways to Prep Like a Pro
Coming Together to Learn and Celebrate Our Progress
League Diversity Caucuses Unite Members in Networks, Education and Advocacy
---
Photo Credit: Jeremy Sykes, courtesy of the League of California Cities
---
This article appears in the October 2019 issue of Western City
Did you like what you read here? Subscribe to Western City