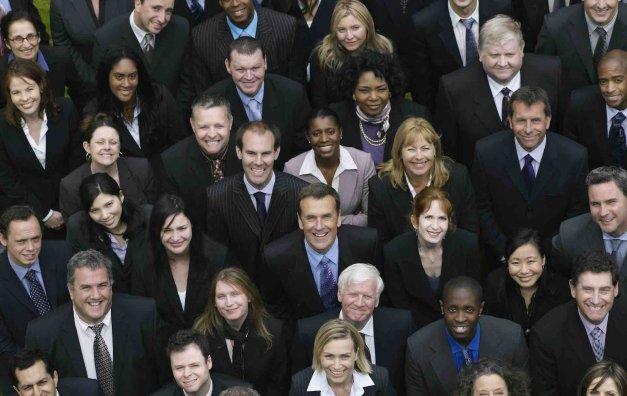 What You Need to Know About Legislative Advocacy and the League
Legislative advocacy plays a central role in protecting local control for cities. Local elected officials know how challenging it can be to keep up with developments at the state Capitol that affect our cities — especially when we are already deluged with information about community issues.
Legislators introduced 2,331 bills during the 2016 legislative session. The League monitored, tracked and worked on 1,349 of those bills.
Whether you are a seasoned council member with years of experience or new to legislative activities, keeping track of legislation and priority bills that affect your city is critically important. The League provides an array of helpful tools to make this task easier.
Your letters and phone calls to your legislators and key policy-makers on legislation make a difference.
Track and Respond to Priority Legislation
The League actively advocates for hundreds of bills each year on a wide range of legislative issues of interest to cities. You can access a wealth of user-friendly information and resources through the Policy Advocacy page (www.cacities.org/advocacy) on the League website. That page links to the site's Hot Issues, Action Center and Bill Search pages.
The "Hot Issues" list (www.cacities.org/hotissues) comprises items of top priority for California cities.
You can find a list of bills requiring action by cities on the League's online Action Center (www.cacities.org/takeaction). To use the action center, simply select the bill or issue that you are interested in, and the center provides a sample letter and talking points ready for you to customize.
The bill search feature provides basic information on a bill, such as its text, history, status, hearings, votes and more. It includes the League's position on the bill, the name of the lobbyist who is tracking it, and copies of any letters the League has sent about the bill. The Bill Search page links to "hot" bills, "watched" bills and bills on which the League has taken a position. In addition, the page lists bills organized by League policy committee areas of interest — for example, under Public Safety you can find not only public safety bills and those on which the League has taken a position, but also a calendar of League public safety bills and floor events.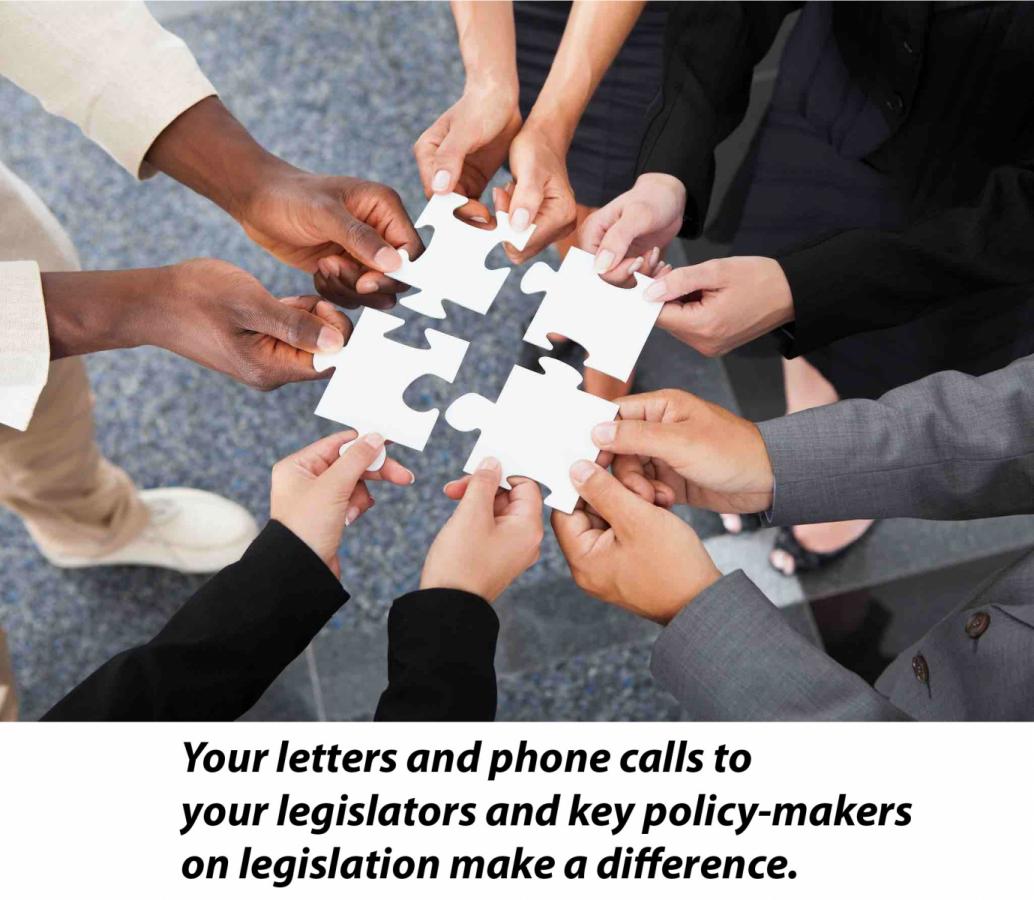 Sign Up for the Mobile Advocacy App
The League launched a first-of-its kind mobile advocacy app in spring 2015 to help city officials advocate with a united voice on key city-related legislation. The app pushes out action alerts and lets users take direct action via their mobile devices. Although anyone can download the League app, the Legislative Advocacy section within the app is exclusively for city officials who volunteer to be part of the League's Legislative Advocacy Team. Contact your regional public affairs manager to join hundreds of city officials who are already part of this growing effort. You can find your regional public affairs manager at www.cacities.org/regionalmanagers.
"City officials' ability to reach a legislator's office quickly during a crucial vote complements the work of the League lobbyists in the state Capitol and the grassroots efforts of the League's regional public affairs managers," says Bismarck Obando, public affairs director for the League. "We encourage city officials to join the Legislative Advocacy Team to help strengthen the voice of cities."
Work With Your Regional Public Affairs Manager
Take advantage of the resources your League regional manager can provide. Your regional manager specializes in building local networks around key legislative issues. These networks include business groups, developers, unions, the local chamber of commerce, neighborhood associations, library groups, parks and recreation users, and more. Invite your regional manager to join you when you meet with these groups.
Build new partnerships with regional and local stakeholders. As city officials, you have the support of community-based organizations (CBOs) and third-party stakeholders that helped you get elected or appointed. These same CBOs and third-party stakeholders have constituents who can help advocate for you, your city and the League on key legislative issues and ballot initiatives. Connect these groups with your regional public affairs manager to work collaboratively in advocating to legislators, serving as media spokespersons, conducting and attending press conferences, and helping League coalition efforts grow.
Develop a Relationship With Your Legislators
Get to know your Senate and Assembly representatives and their staff both at their district and Capitol offices. Learn about their background and what motivates them. One of the most helpful things you can do — both for your city and your legislator — is become a resource to them. By educating them on issues facing your city and providing them with regular updates, you build your credibility and make their work a little easier.
Meet regularly with your legislators both in Sacramento and in the district. Don't wait to meet with them until there is a problem or you want something. Throughout the year, brief them on the League priority issues, topics of importance at the local level and how much their support of local control means.
Praise in public, criticize in private. If your legislator has a good record on local control, thank him or her. If he or she has a less than stellar record, ask why. Just remember to think carefully about how you and the League can work with your legislator without burning any bridges.
Use the League's online Advocacy Center (www.cacities.org/takeaction) to identify or contact your legislators.
Attend Legislative Action Day
The League's Legislative Action Day event in Sacramento on Wednesday, April 19, 2017, offers an excellent opportunity to learn the latest information about what's happening in the state Capitol and how it will impact your city. Legislative Action Day sessions cover pending legislation of greatest importance to cities, with presentations from legislators, state leaders and League staff. Immediately following the briefings, use this information and meet with your legislators to discuss your city's needs and priorities. Be sure to schedule appointments with your legislators well in advance.
Advocate at the Federal Level, Too
The League website provides information about its federal priorities and issues at www.cacities.org/federal, including copies of letters and sample letters, additional federal legislative information and helpful links to the National League of Cities, the California congressional list and related resources.
Although the basic process for advocating at the federal level is similar to that for the state level, significant differences exist. As cities pursue opportunities on the federal level, understanding the nuances and differences between the federal and state legislative processes is key to advancing your objectives with your federal elected officials. For a detailed explanation and tips, read "Effective Advocacy: What City Officials Need to Know About How Congress Works."
Civic Engagement Is Also Vitally Important to Advocacy
Engaging your constituents and community is another way to strengthen your city's legislative advocacy efforts. Reach out to your residents and neighborhoods, and help them understand your city's key issues. Encourage them to contact their state and federal elected representatives on legislation that directly affects their community and quality of life.
The Institute for Local Government (ILG), the League's nonprofit research affiliate, offers tools and information for local officials seeking to increase civic engagement. Visit the ILG website's Inclusive Public Engagement page (www.ca-ilg.org/inclusive-public-engagement) to access tip sheets and resources to help your city effectively plan and implement public engagement strategies.
Make Your City's Voice Heard
Take a little time to make legislative advocacy part of your city's regular activities and ongoing priorities. The League and its staff are here to help you and welcome your questions. Your involvement makes a significant difference.
---
Legal Advocacy Program Complements Legislative Advocacy
The League engages in advocacy on behalf of cities before the appellate courts through its Legal Advocacy Program because laws affecting cities are made in the courts as well as in the Legislature. The League receives counsel on its amicus (friend-of-the-court) efforts from its Legal Advocacy Committee, which is composed of city attorneys from throughout the state.
The League weighs in on legal issues when its participation is likely to affirmatively advance cities' collective legal interests by establishing legal precedent that will help cities serve their communities more effectively.
Whenever possible and to maximize the effective use of limited resources, the League collaborates with other local agency associations and organizations to achieve mutually desired legal outcomes through the Legal Advocacy Program. To learn more, visit www.cacities.org/attorneys.
---
Additional Resources
The Basics of Public Engagement
Engaging Clergy and Congregations
Partnering with Community-Based Organizations
---
This article appears in the January 2017 issue of Western City
Did you like what you read here? Subscribe to Western City
---