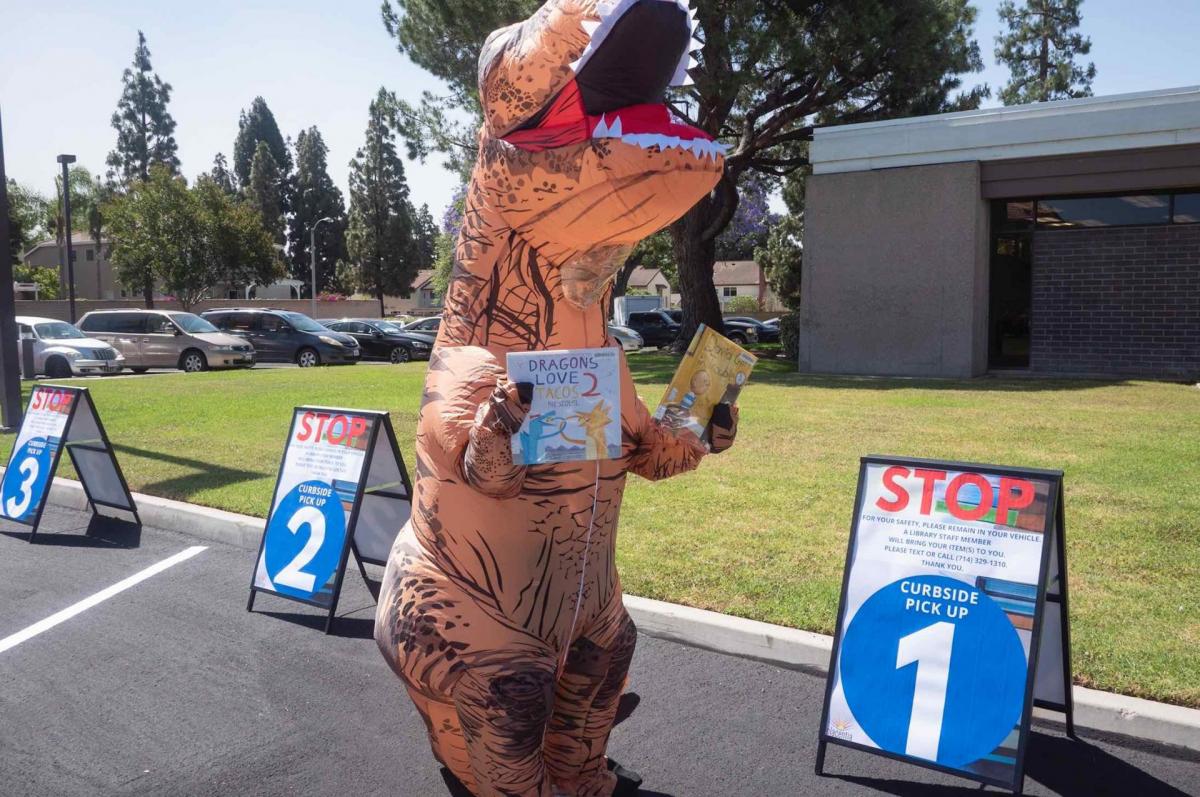 Libraries Respond in Crisis and Beyond
Heather Cousin is library services director for the City of Thousand Oaks and can be reached at hcousin@tolibrary.org.­
---
The Thousand Oaks Library abruptly transitioned to entirely virtual library operations in March 2020 in response to the COVID-19 pandemic. One of the library's first challenges was how to accept the return of roughly 30,000 physical items checked out before the shutdown. Ultimately, staff decided that a drive-through service would be ideal, and in late May, the library launched its curbside checkout program.
Library staff welcomed carloads of families and individuals who expressed how grateful they were to see familiar faces again and check out items. As they drove through the checkout line, patrons thanked staff by name, recognizing most of them even with masks on. For some, it was their first trip out of the house in weeks — and they were looking forward to picking up something special from their public library.
In Monterey County, staff kept even their most geographically distant patrons supplied with every type of library material through the popular Library by Mail program. And library staff served over 12,000 meals and handed out activity bags during the Summer Lunch at the Library program, in addition to providing other services to the community.
The Placentia Public Library assembled its "sewing squad" in the earliest days after Gov. Gavin Newsom issued a stay-at-home executive order on March 19, 2020, to slow the spread of COVID-19. By April, the team had made 2,000 masks that were mailed directly to patrons' homes. The Placentia team also began posting virtual storytime sessions for their youngest patrons, complete with stories, songs, and games, just like the popular programs toddlers and children enjoyed in the library before the pandemic.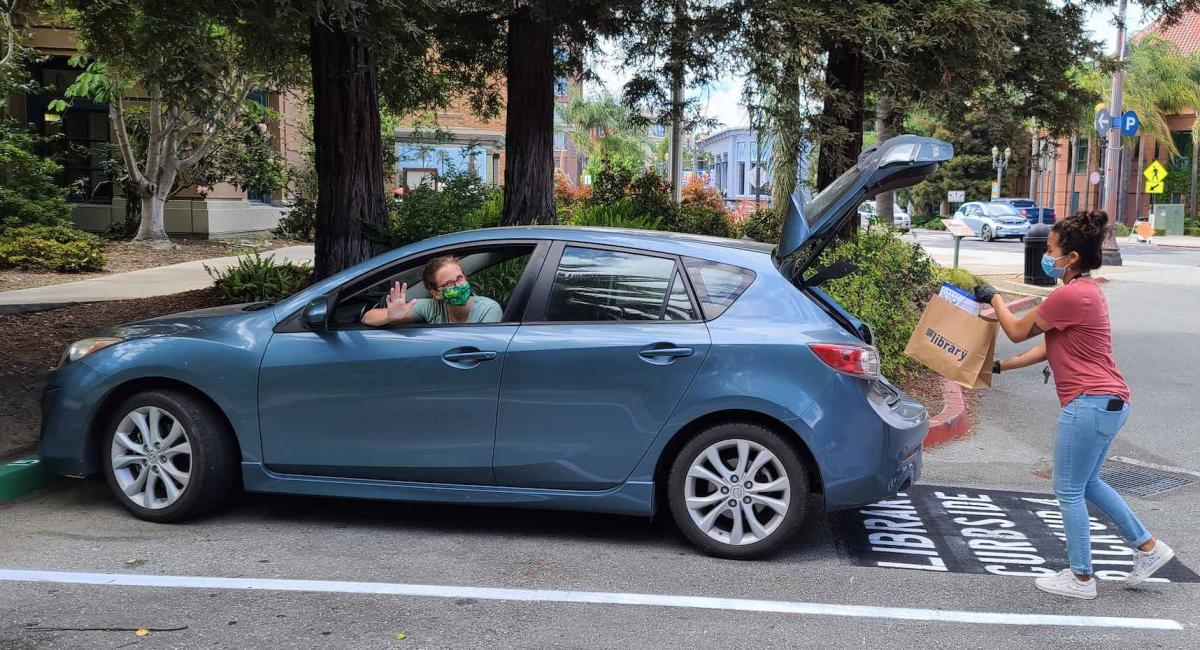 When the shutdown began, the Redwood City Public Library staff helped the city's economic development manager reach out to over 6,600 local businesses with information on financial support available from local, state, and federal sources. The library staff made over 8,000 phone calls to businesses in Redwood City and called more than 150 child-care centers to let them know about resources available to them. In addition, 10 bilingual library staff members were deployed as disaster service workers to assist with food distribution, answer phones at a rental assistance hotline, and process rental assistance applications to help quickly distribute over $1.7 million in aid to more than 1,300 families.
Efforts like these were underway throughout California as library staff put on their masks and gloves and transformed their work — with a new set of processes and procedures and with safety and community service as their top priorities.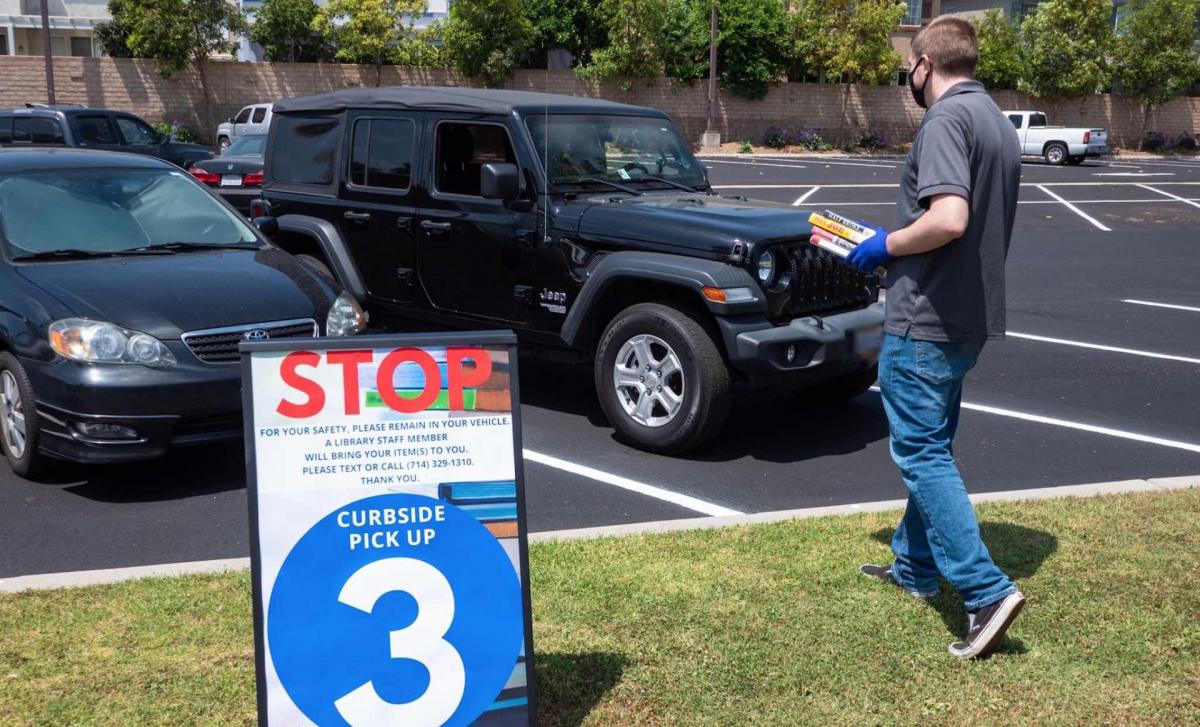 Beyond Books: Providing Essential Services to Support Community Needs
In California communities, over 1,100 public libraries provide myriad resources and services that extend far beyond their core function of offering materials to inspire, inform, and engage users of all ages.
In 2019 and 2020, municipal and county public libraries in California:
Served 289,000 summer lunches for children who qualify for free and reduced school lunch programs.
Helped adults earn their diploma through the Career Online High School Program (1,600 students graduated in 2020).
Served as a trusted source of news and information about the U.S. Census, promoting participation, informing their communities about the use of census data, and answering questions.
In addition, libraries including the San Francisco Public Library and Glendale Library employ social workers who actively seek out those needing services or referrals to community agencies, shelters, or food programs.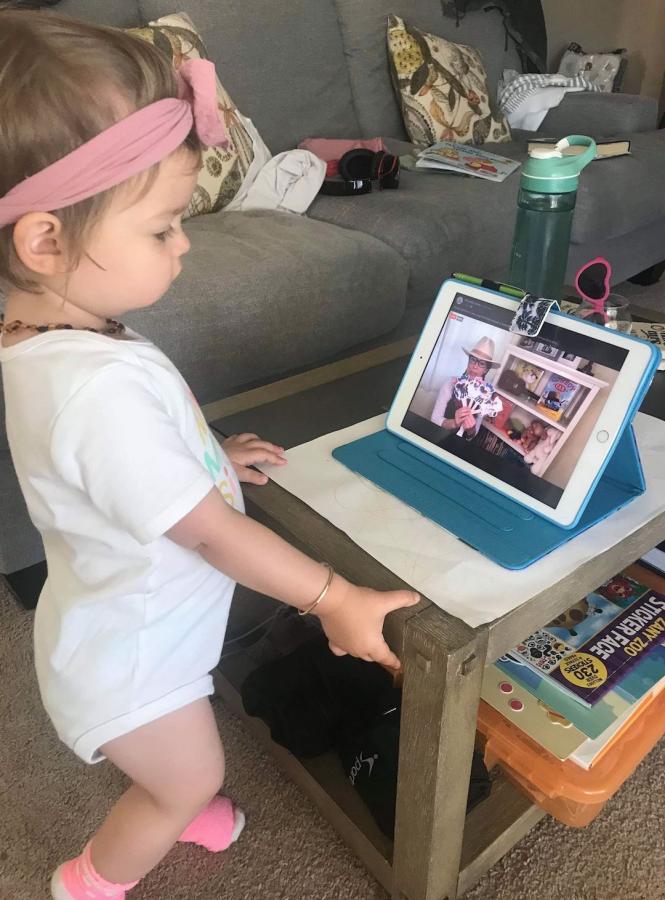 During the COVID-19 pandemic, library staffs statewide have been working in food pantries, making masks for first responders, or serving meals at temporary homeless shelter sites as part of their efforts to help meet local needs.
For decades, libraries have adapted their services to keep pace with technology and changing community needs. Most importantly, libraries have become key to a community's ability to connect residents with services during and after disasters. Summer 2020 brought another devastating wildfire season to California, compounding the challenges of the pandemic and recovery. As cities continue facing unprecedented circumstances, the library's role and unique capacity to build community resilience will be even more critical.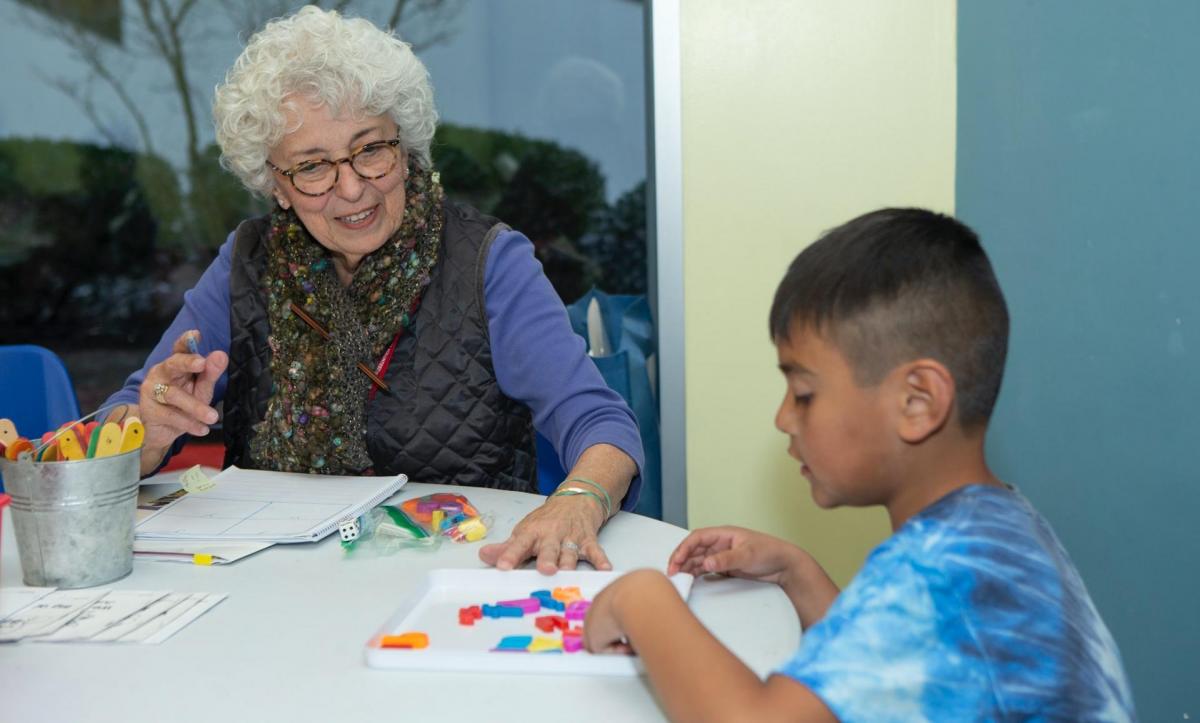 Responsive Programs and Staff Build Community Resilience
The public library is rich in resources, and none is more precious than its well-trained and trusted staff. The public's connection with staff adds tremendous value to the library and the community it serves. After major disruptive events occur, library staff provides a sense of continuity and calm — whether leading classes on tapping into grant opportunities and small business resources, partnering with local agencies and giving them space to meet with clients when their offices are unavailable, or simply offering a safe place for yoga classes and book discussion groups.
From functioning as a gathering place to providing stable internet connections, libraries serve as a communication hub in the community. Beyond the place and technology, libraries are filled with familiar faces. The highly competent staff can communicate in a variety of languages, and they are known throughout the town. The same person you and your children love from storytime is also the one you will trust to help you find the closest evacuation shelter during a fire, to help you determine whether the information on a website can be trusted, or to tell where you've been for the last two weeks during a contact tracing interview.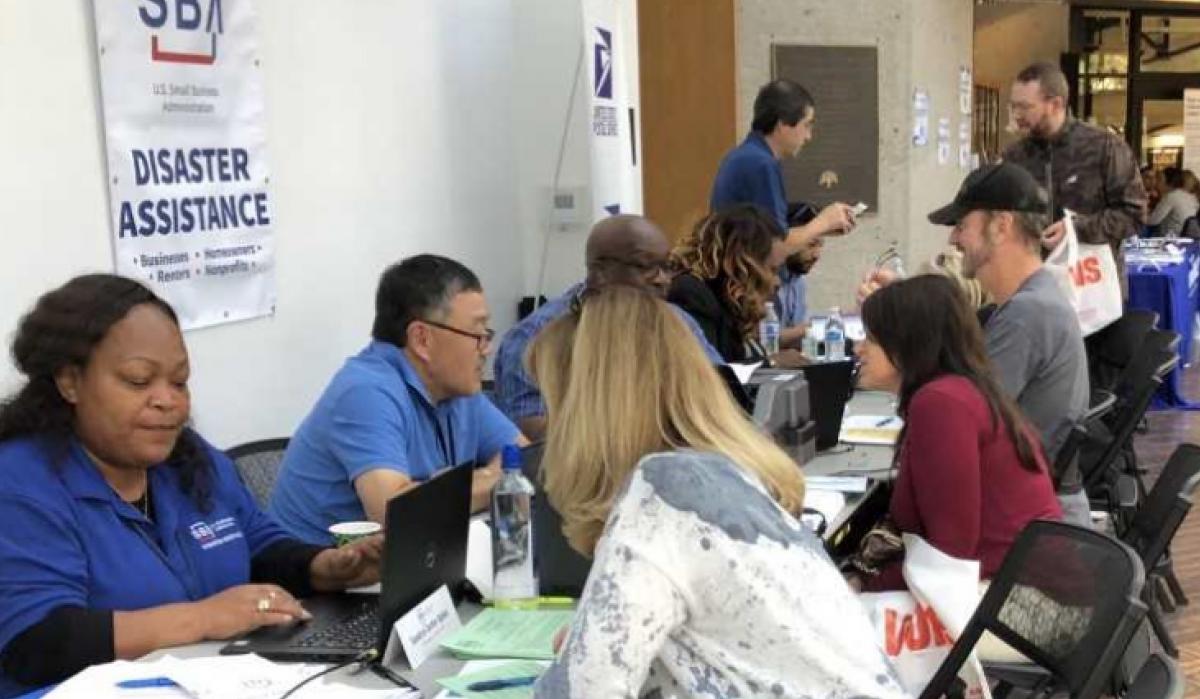 But it's not just in times of crisis that libraries play this unique role. In fiscal year 2018–19, local libraries in California hosted over 435,000 programs with more than 10 million attendees. These programs offered everything from school readiness skills for students to enrichment activities for seniors with cognitive challenges. People find and build community at their local library as much through the programming and services as through the collections. Those interactions spark conversations that foster friendships and relationships that enable richer, deeper community discussions of all kinds. Such connections are essential to enhancing and building community resilience.
As the 21st century's living room, the public library is the place where our California communities are choosing to gather. They are coming to us to learn from our resources and each other, to hear lectures or be tutored by study partners, to let their spirits soar, or find comfort and support when tragedy strikes. The public library is nothing like it used to be and everything it always was.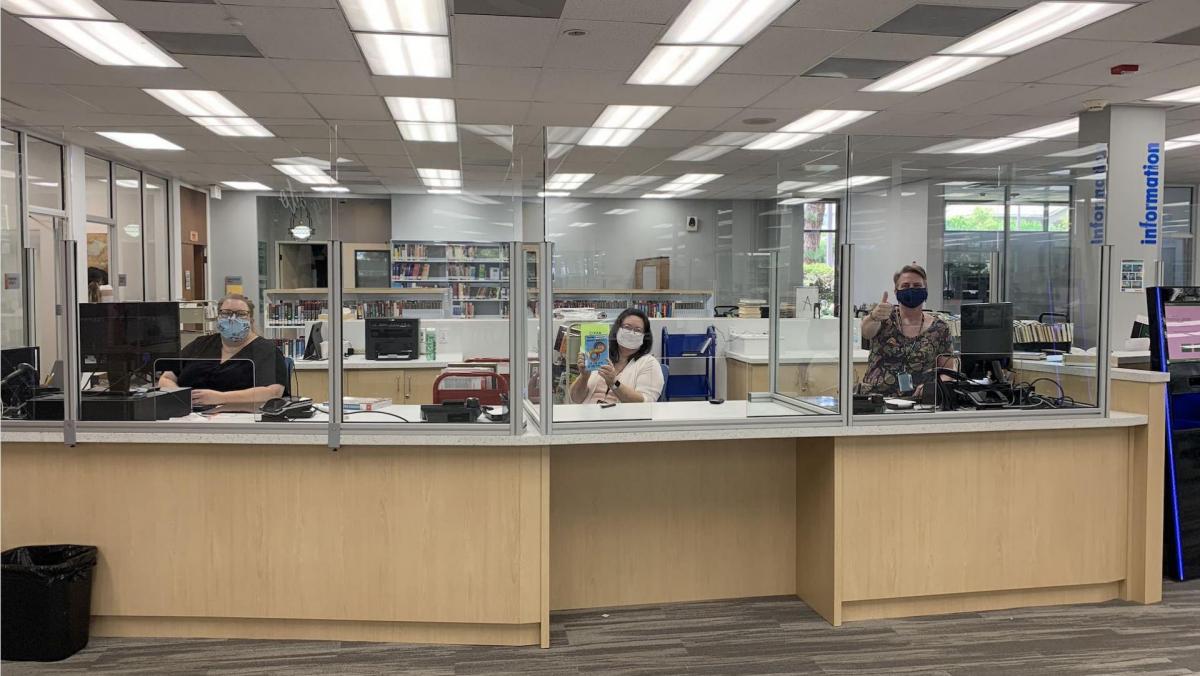 ---
Learn More at the 2020 Annual Conference & Expo
When cities were faced with responding to COVID-19, many turned to libraries to fill gaps no other agencies could. From lending Wi-Fi hot spots for distance learners to setting up child-care centers for first responders, library staff answered the call. This quick transition from information centers to virtual community centers is not new for the library. In addition to traditional services, libraries provide support for job training, early education, wellness, and more.
To learn more, attend the session titled "Libraries Respond in Crisis and Beyond" at the League of California Cities 2020 Annual Conference & Expo, Oct. 7–9. This session will demonstrate how a well-trained staff and solidly equipped facilities can produce a huge return on investment and serve as a crucial element in your city's emergency preparedness toolkit. See page 10 for more conference details; to register, visit www.cacities.org/events.
---
Related Resources
Virtual Camps and Librarians Printing Face Shields: Not a Typical Summer for City Services
Cities Harness Creativity as They Develop Safe Reopening Plans
Cities Use Technology to Keep Constituents Informed and Engaged During Pandemic
---
Photo Credit: Courtesy of the cities of Placentia, Redwood City, and Thousand Oaks