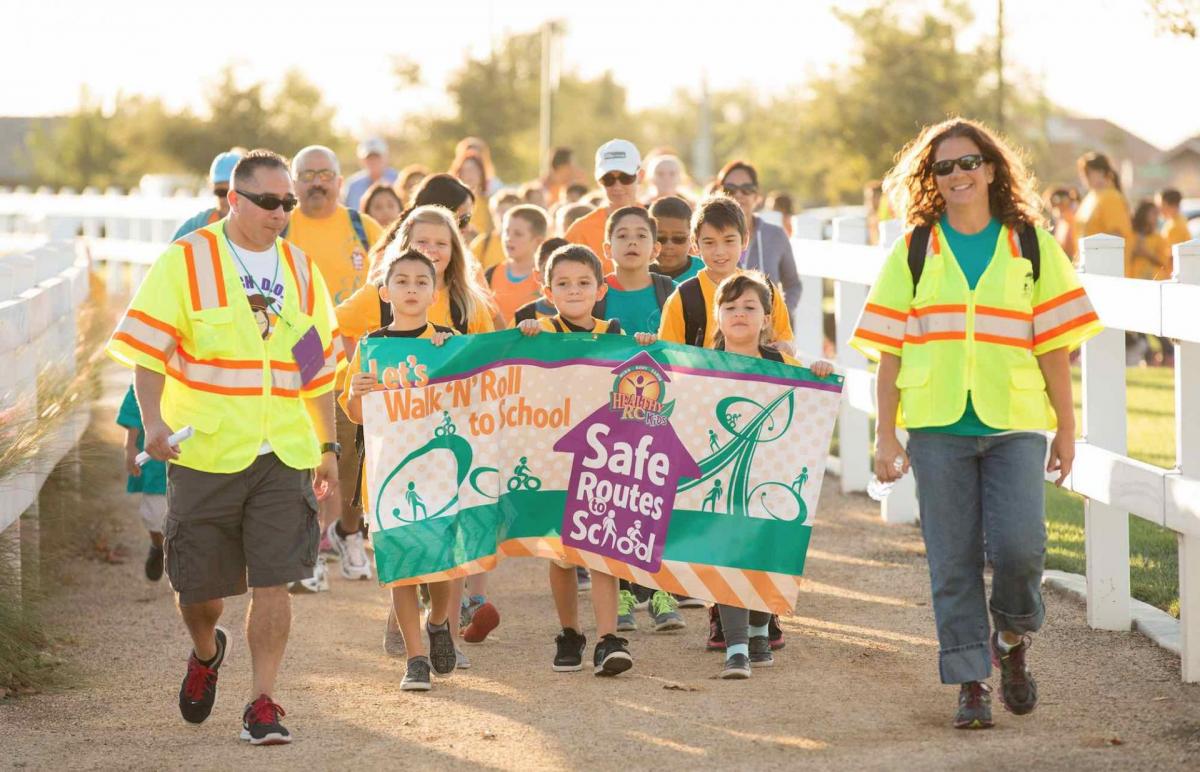 Rancho Cucamonga's Community Champions Engage Latino Residents
The City of Rancho Cucamonga won the Award for Excellence in the Enhancing Public Trust, Ethics & Community Involvement category of the 2019 Helen Putnam Award for Excellence program. For more about the award program, visit www.helenputnam.org.
---
Socioeconomic differences and health disparities divide the City of Rancho Cucamonga (pop. 179,412) into communities with distinct needs. In 2008, this Southern California municipality developed a citywide health initiative, Healthy RC, to address these challenges. The initiative focuses on bringing together the community's diverse voices and developing targeted strategies to improve the quality of life for all residents. Healthy RC includes a collaborative group of representatives from local government, public health agencies, educational institutions, area businesses and nonprofits.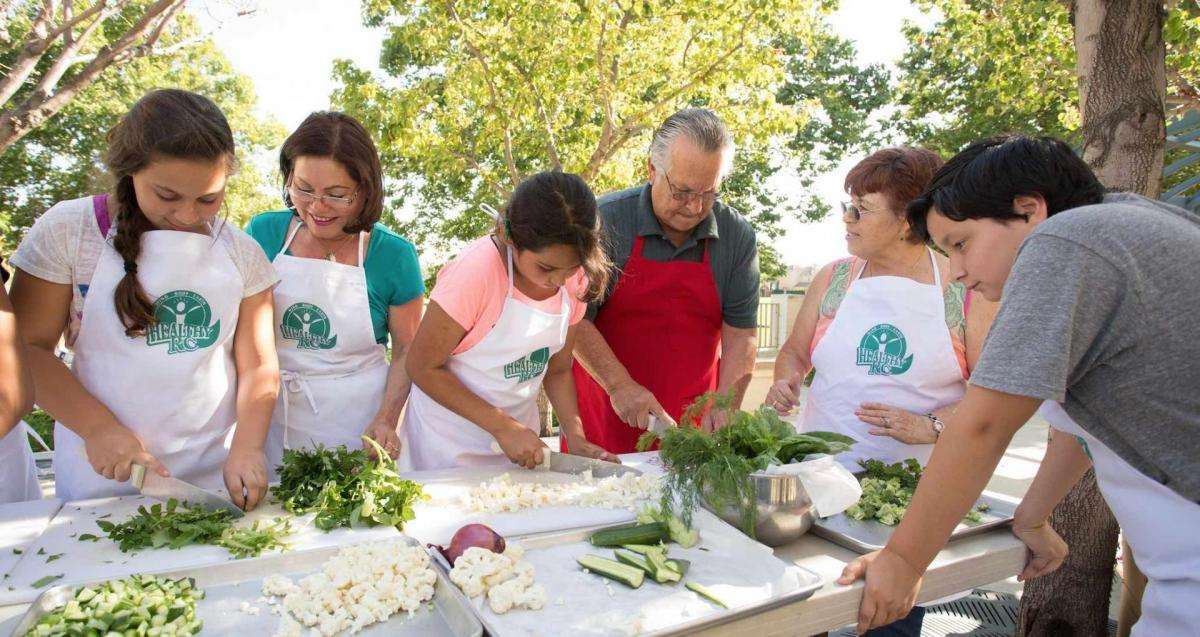 The city's southwest area has historically faced significant barriers to healthy living, including a lack of sidewalks, bike lanes, safe places to play and outlets selling fresh produce. And southwest area residents and Spanish-speaking community members in general were underrepresented in civic activities, community meetings and local government policymaking processes. Approximately 20 percent of the city's residents live in households that speak only Spanish.
In 2013, the collaborative group conducted a comprehensive community engagement process in Rancho Cucamonga's southwest area to identify major cultural and language barriers to residents' civic engagement. Using surveys and focus groups, the effort reached over 32,000 residents in mobile home parks, senior housing and affordable housing complexes, schools and places of worship.
Armed with the results, city staff pictured what it would be like to be a non-English speaker who receives an invitation to a city meeting, held in a foreign language at an unfamiliar facility — by a government that is not fully trusted. In response, the city changed its "one-size-fits-all" community engagement approach to one centered on inclusivity and empowerment.
City Focuses on Building Trust and Community Capacity
Working through Healthy RC, the city focused on building trust with the Latino community, which represents over one-third of its population. The city was committed to creating opportunities for these residents to participate in improving the quality of life in their neighborhoods. In 2010, Rancho Cucamonga launched Campeones para la Comunidad (Community Champions), a volunteer program that fosters civic engagement and provides leadership training for Latino residents.
"The Community Champions program was established to give a voice to a part of the community that traditionally hasn't always been well represented in local government," says City Manager John Gillison. "We specifically wanted to make an effort to break down the barriers and empower residents to participate in the process of shaping the future of their community."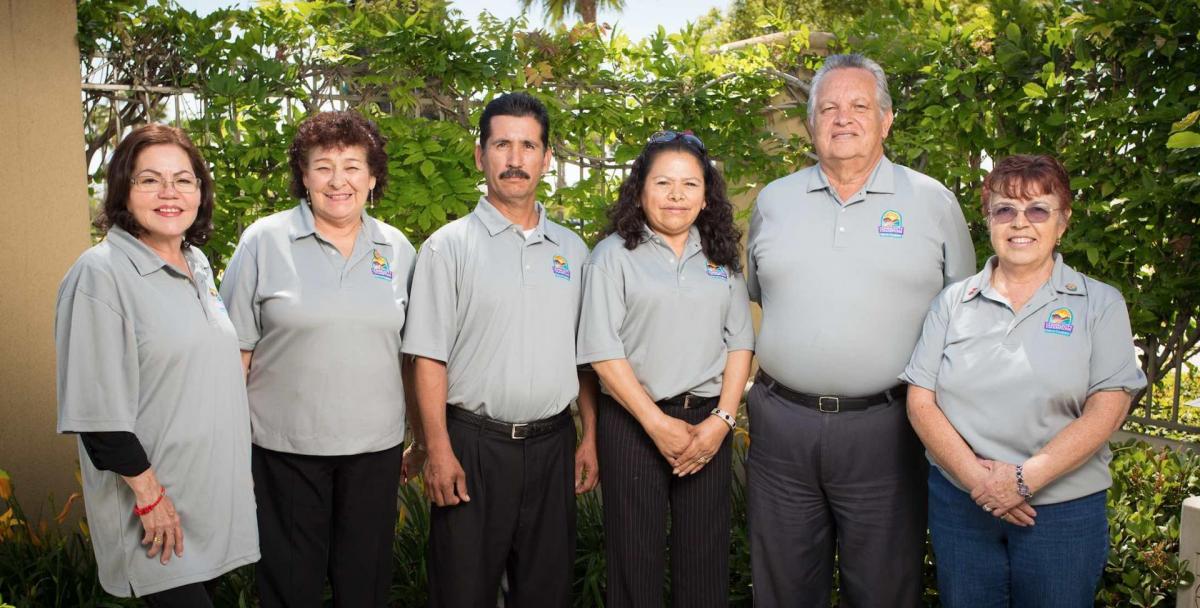 Since 2010, the Campeones have met every two weeks at a neighborhood community center. These meetings are held in the evening to help ensure that working families can attend. Bilingual city staffers teach the Campeones about local government, public speaking and more. The program equips participants with the skills and capacity to improve the community's quality of life by engaging in the policymaking process. Participants invite family, friends and neighbors to join the Campeones.
Rancho Cucamonga has used a variety of sources to fund the program over time, including private and public grants and the city's General Fund.
Campeones Make a Positive Difference
Francisco Cardenas is a member of the Campeones. He says, "We feel heard, and we trust the city to listen to our needs. We work together to develop solutions."
The Campeones have played a critical role as partners in developing health policies and programs that have improved residents' quality of life. Their efforts have helped bring more fresh and healthy food options to the city by supporting robust farmers markets and community garden policies that led to changes in city zoning. To help prevent obesity and chronic illnesses, the Campeones developed healthy cooking classes for youths and adults, taught by a bilingual chef. In addition, the Campeones have contributed significantly to the development of the city's nationally recognized Complete Streets Ordinance and its comprehensive Nutrition and Beverage Standards policy.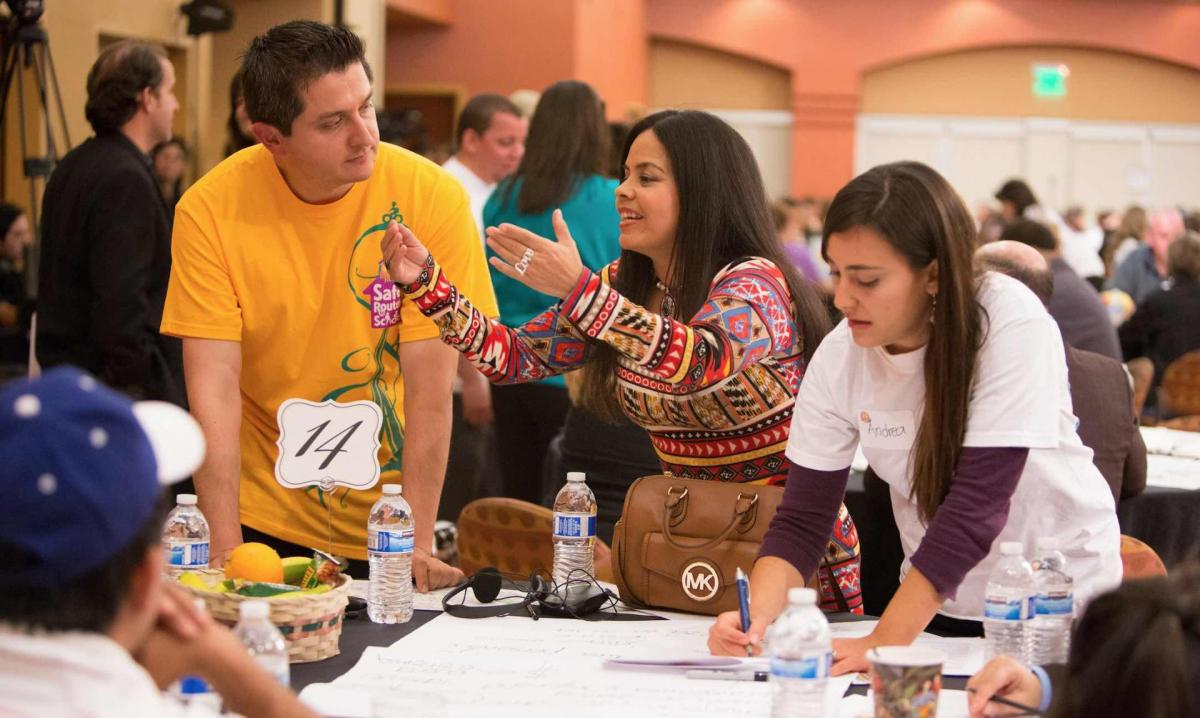 The Campeones are also responsible for helping to bring much-needed infrastructure to the neighborhood. To address the need for more sidewalks and bike lanes, the Campeones conducted walkability assessments and created a photo-voice project to complement the city's Safe Routes to School successful grant application. And they played an integral part in the community engagement process that helped secure a state grant for a new park in an area previously considered a "play desert."
Teresa Gonzalez says, "As a member of the Campeones, I feel my voice is heard, respected and valued, despite only having finished primary school in Mexico and knowing little English. It's rewarding to see our work, from sidewalks to the farmers market, become reality — because it's for the benefit of our families and the entire community."
The Work of Effecting Change Continues
Since Healthy RC's inception, community health outcomes in Rancho Cucamonga are improving, with reductions in rates of childhood obesity, heart disease, diabetes and cancer. These health improvements reflect the Campeones' hard work and dedication in partnering with the city to develop effective health policies and programs.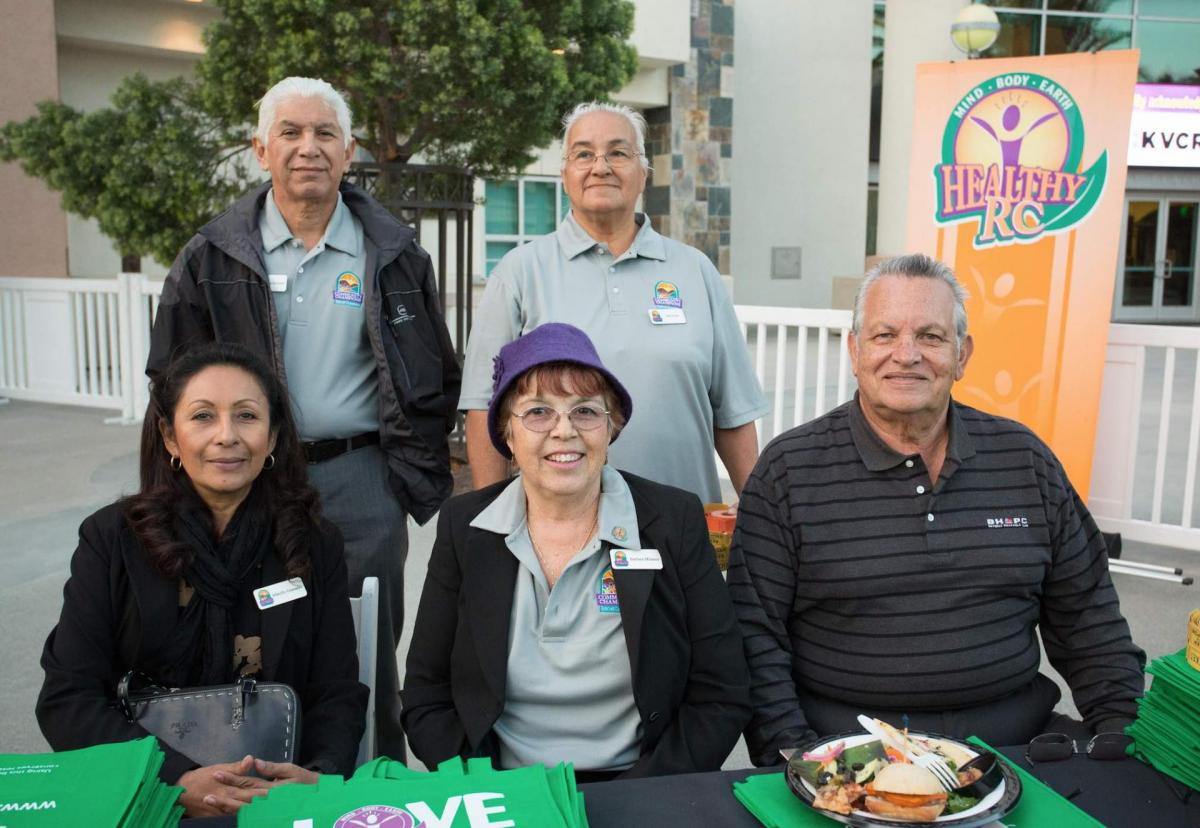 Healthy RC has sustained its community engagement through a comprehensive approach that builds resident leadership and community capacity to engage with city staff, elected officials and professional and partner organizations. This effort has created strong, supportive relationships and an environment where residents influence local decisionmaking from the grassroots up. As Rancho Cucamonga prepares for the formal adoption of a community engagement policy with a healthy equity framework and updates its General Plan, the Campeones continue to be essential partners in shaping city policies and future development for generations to come.
Contact: Erika Lewis-Huntley, management analyst III, City Manager's Office; phone: (909) 774-2008; email: Erika.Lewis-Huntley@cityofrc.us.
---
Related Resources
Making It Personal: Linking Public Engagement to Public Safety
Spanish-Language Leadership Academies Build Trust and Civic Participation
---
Photo Credit: Courtesy of King City
---
This article appears in the December 2019 issue of Western City
Did you like what you read here? Subscribe to Western City