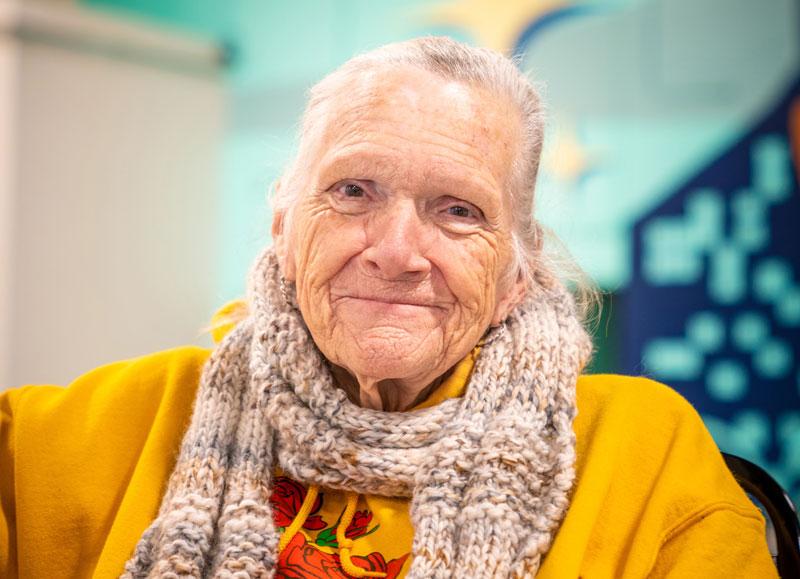 Santa Ana Establishes 200-Bed Interim Homeless Shelter in 28 Days
Hafsa Kaka is homeless services manager for the City of Santa Ana and an adjunct professor with the USC School of Social Work; she can be reached at HKaka@santa-ana.org.
---
Like many California communities, the City of Santa Ana (pop. 338,247) in Orange County has struggled with the issue of homelessness for years. In early 2018, Santa Ana's homeless population had grown to more than 1,600 people — and over 1,000 of them were without shelter. At the same time, U.S. District Court Judge David O. Carter was imploring Orange County cities to create more shelter beds or risk forfeiting their right to enforce "no camping" ordinances. In response, Santa Ana pledged to open a 200-bed interim homeless shelter as soon as possible.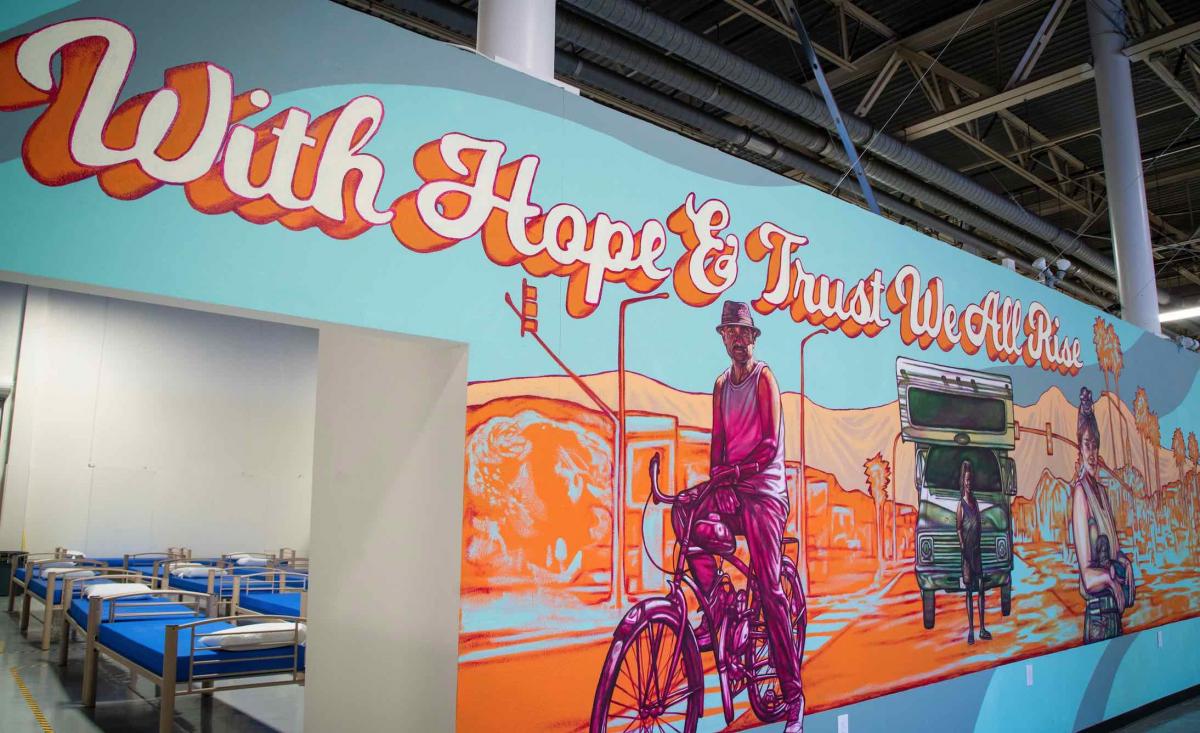 Steadily Worsening Situation Compels Action
A series of events had recently highlighted the homelessness issue in Orange County — and specifically in Santa Ana, which is the county seat and houses numerous county services (including social services) that draw individuals in need of assistance. For years, the Civic Center had experienced hundreds of homeless encampments in its Plaza of the Flags. Given these factors and others, Santa Ana's homeless population was disproportionately high compared to other cities in Orange County, with a heavy concentration in its urban core. Meanwhile, legal matters both exacerbated the problem and set the stage for cities to take action.
Early in 2018, continuous complaints from nearby residents and businesses spurred local law enforcement agencies to evict more than 700 people from the Santa Ana Riverbed encampment near Angel Stadium in Anaheim, the largest such encampment in the county. With nowhere else to go, hundreds of these individuals ended up in Santa Ana. These issues, along with Judge Carter's orders, encouraged the City of Santa Ana to take action.
Responding to the Crisis
First, in March 2018, the Santa Ana City Council directed the city manager to execute an updated point in time (PIT) count of individuals experiencing homelessness in the city, including data on the actual number of homeless as well as additional demographic details about where "home" was historically for these individuals. But there was a catch. The city council wanted the count done within 48 hours on Easter weekend to help inform the homelessness debate taking place in the county and the courtroom. Turning around a PIT count in such short order was a monumental task; yet, at 4:00 a.m. on a Saturday morning, nearly 130 volunteers showed up to help conduct the count. Just three days later, the city had the data it sought.
"Homelessness is not a problem for only Santa Ana to address, and the reality is that many homeless people in Santa Ana were not born and raised here. They come from all over the United States, California and Orange County," says Mayor pro Tem Juan Villegas. "We wanted data to help us understand both the impact of clearing out the riverbed camp and how many of our homeless people were rooted in our community."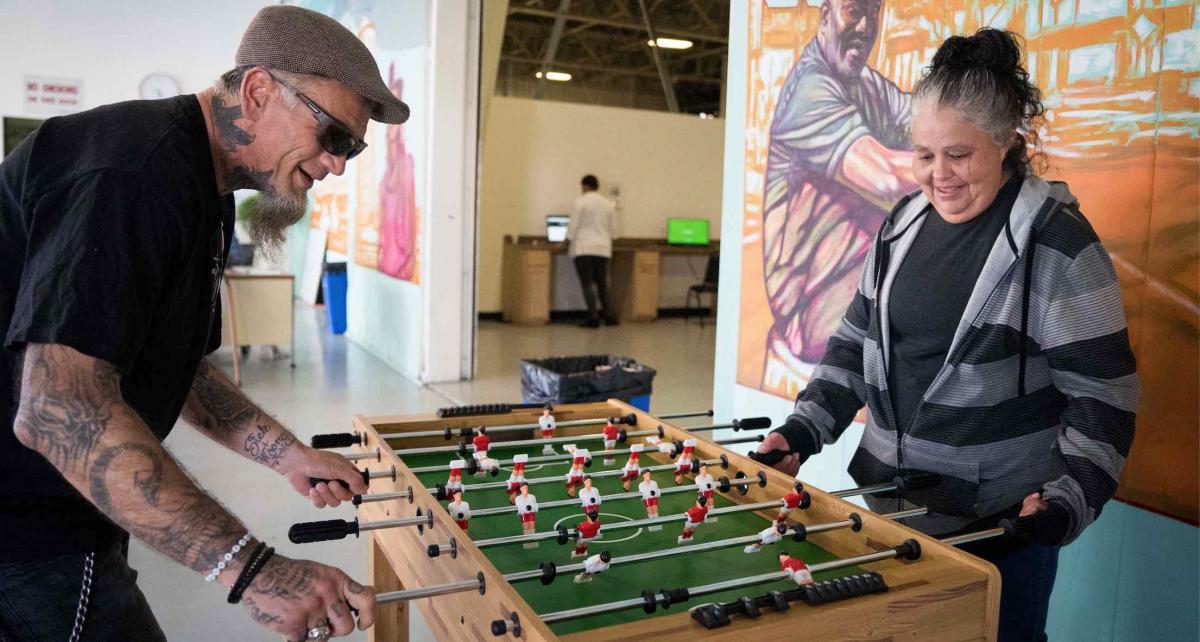 The March 2018 PIT count showed a 121 percent increase in the number of unsheltered homeless individuals in Santa Ana from 2017 to 2018. It also indicated that more than 50 percent of the homeless population was from other parts of Orange County. These findings led the city to clear the Plaza of the Flags encampment in April 2018, declare a homeless shelter crisis in August 2018 and evaluate the next steps. By September 2018, the Santa Ana City Council had approved a plan to partner with nonprofit Mercy House to create a temporary, interim homeless shelter to serve the city's homeless population.
To fund the shelter, the council authorized $3.1 million for its first year of operation, with the option to renew the contract for a second year. The city is using its Inclusionary Housing Fund for the shelter's first year of operation; the second year will draw on a combination of funding from the SB 2 Building Homes and Jobs Act and a portion of the city's Emergency Solutions Grant from the U.S. Department of Housing and Urban Development.
"There was a real drive to respond to an emergency need," says Patti Long, associate director of Mercy House. "Everyone involved was driven to get the shelter up and running, and the city dedicated a lot of help and resources to get this done as quickly as possible. As a partner in that process, it was inspiring to see everyone come together to accomplish that goal."
"As the county seat, Santa Ana has been on the front line of addressing Orange County's homeless population for decades," says Acting City Manager Steven Mendoza. "But legal wrangling has challenged all Orange County cities to contribute collectively toward the solution. Part of Santa Ana's contribution included a commitment to open a temporary shelter before the Thanksgiving holiday. I'm proud to say Santa Ana followed through on its promises to create this resource in a safe and timely manner, beginning with a multidisciplinary process that brought different stakeholders together from the municipal Public Works and Planning and Building agencies to the Orange County Fire Authority and more."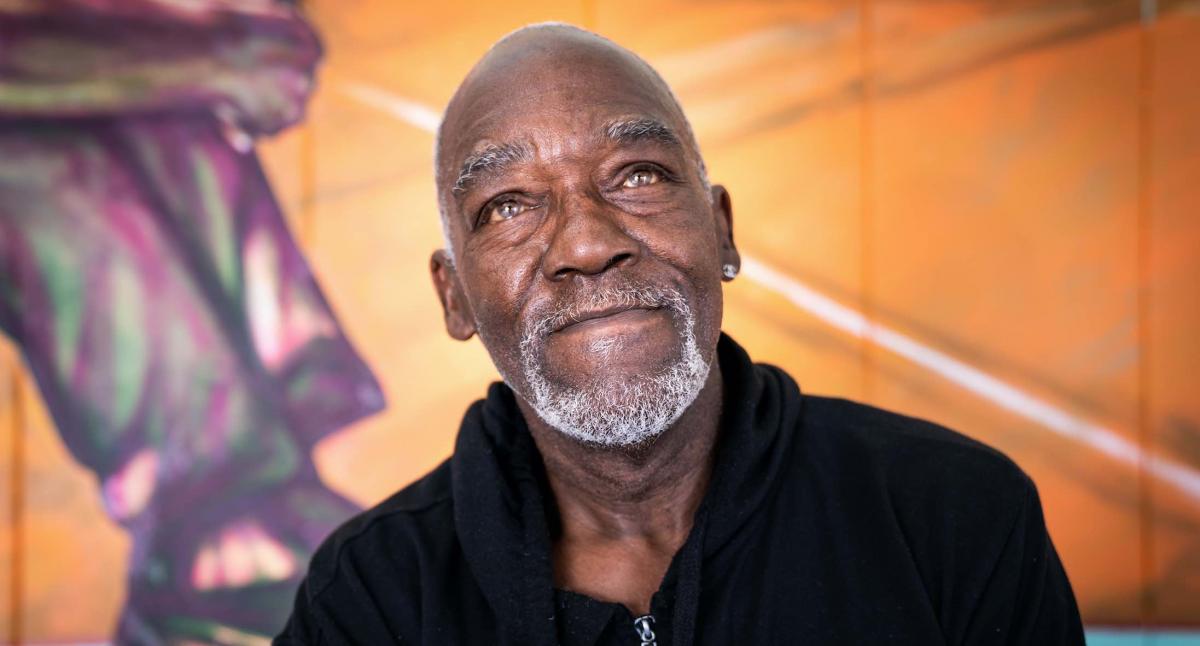 Rapid Timeline Makes Shelter Opening a Priority
"The Link" began serving Santa Ana's men, women and families on Nov. 15, 2018. Stakeholders chose the name to highlight the interim nature of the shelter, because the goal is for social services staff (called "navigators") to link homeless individuals and families with permanent housing. Since opening its doors, The Link has received more than 290 referrals and successfully placed eight individuals into permanent housing, with 20 more in the pipeline for housing referrals. Just two months after taking in the first residents, Mercy House staff notes The Link's occupancy is ahead of schedule: Nearly 200 fewer people are sleeping on Santa Ana streets at night. Judge Carter has acknowledged the project and the City of Santa Ana as a model for the county, state and "maybe the nation."
"Within two weeks of approving the shelter, we had a site," says Santa Ana Mayor Miguel Pulido. "And it took only 28 days to complete construction. We had close to 50 workers on-site working 16-hour days. This process is a demonstration of the power of the public-private partnership and what can be achieved when you don't take 'no' for an answer."
The speed of establishing the shelter did not undermine the enormity or quality of the project. The persistence of the Santa Ana City Council and staff, combined with coordinated efforts from Mercy House and the building developer, made the rapid timeline possible.
Coordination Plays a Key Role
Given the size of the city's homeless population and the use of Santa Ana-sourced funds, priority for admission to The Link is given to individuals who demonstrate that they were most recently Santa Ana residents or otherwise have strong ties to the city. This involves a liaison operation, led by the city, to contact and transition homeless residents from the street to the shelter. Key partners, including the Santa Ana Police Department's Homeless Evaluation Assessment Response Team (HEART) officers, Mercy House, the county Health Care Agency, City Net homeless outreach team and the nonprofit Illumination Foundation, have been instrumental in bringing residents to the shelter. Special consideration was also given to assembling a joint Psychological Emergency Response Team, with resources from the Santa Ana Police Department and the county Health Care Agency, to help address the unique needs of homeless individuals experiencing mental illness.
The Link offers separate dormitories for men, women, couples and families in its 35,000-square-foot facility. Residents have the option to remain at the shelter during the day. These features contribute to what residents describe as the shelter's "home-like" atmosphere. In addition, those served at The Link say the multidisciplinary approach makes this shelter particularly effective and sets it apart from others.
"It really is a link to all these different resources," says Jeri Ogden, 70, who found herself on the street after paying for two brain surgeries wiped out her financial assets. "They can provide housing assistance, mental health care, drug and alcohol counseling and career training; the navigators are very knowledgeable and have so many resources to share."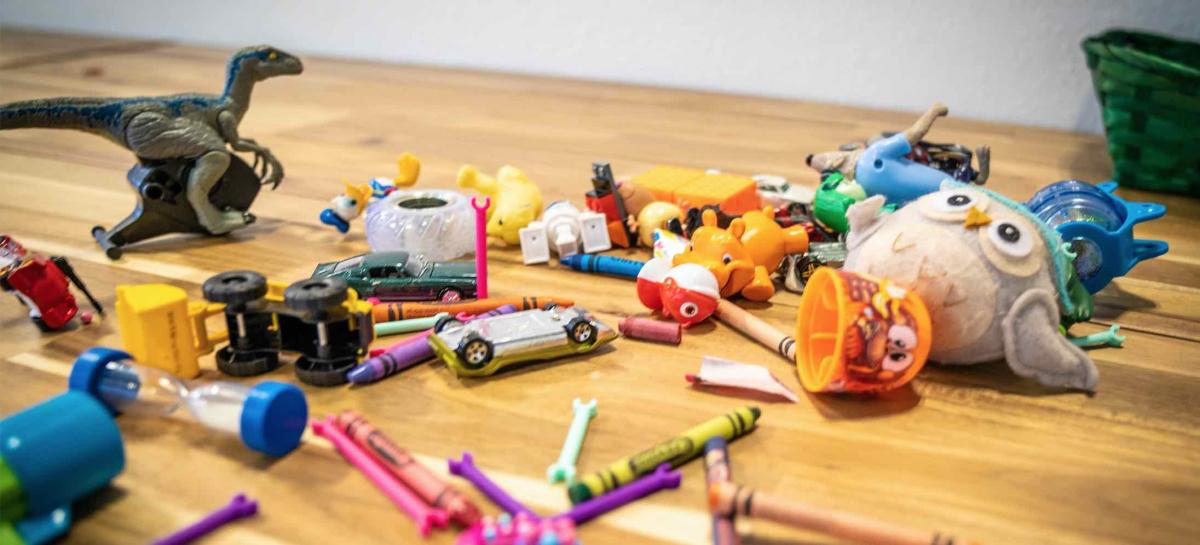 Looking Ahead
Moving forward, Santa Ana hopes to continue this trend of helping more residents struggling with homelessness find a permanent housing solution, whether that means reconnecting with family, getting a place of their own (perhaps with a roommate) or transitioning to permanent supportive housing such as The Orchard, which is also operated by Mercy House and located in Santa Ana.
"Four of our guests have already transitioned to The Orchard after just two months of operation," says Long of Mercy House. "That facility is also supported by the City of Santa Ana, so the ability to put together this emergency shelter and then see those individuals into permanent supportive housing is really great. We can see the full spectrum of services contributing to this progress."
---
Outreach to Local Media Introduces Facility
Given the often divisive nature of issues related to homelessness and homeless shelters, the City of Santa Ana wanted to ensure that it was transparent with local media while also respecting the privacy of The Link's residents. To achieve both of these goals, Santa Ana staff took several steps that included creating collateral, hosting a media day and building a web page.
Creating Collateral
Staff documented the process with photos and video of the facility in advance of opening day;
The day before the shelter opened, the city issued a press release that provided details about the space, the process used to build it, operational details and the opening date; and
Staff compiled information related to the city's history of addressing homelessness, as well as current resources and programs available to the city's homeless community. These assets were made available to the media prior to the facility opening.
​ Hosting a Media Day
The morning of opening day at The Link, local media previewed the facility. The mayor, several council members and key stakeholders attended to show their support and give interviews to news outlets on-site.
Building a "One-Stop Shop" Web Page
The city created a web page dedicated to The Link that outlines all details about the facility and directs visitors to frequently asked questions with answers from the city, Mercy House and county Health Care Agency. The page also provides links to interviews with stakeholders and multimedia assets.
---
A Success Story From The Link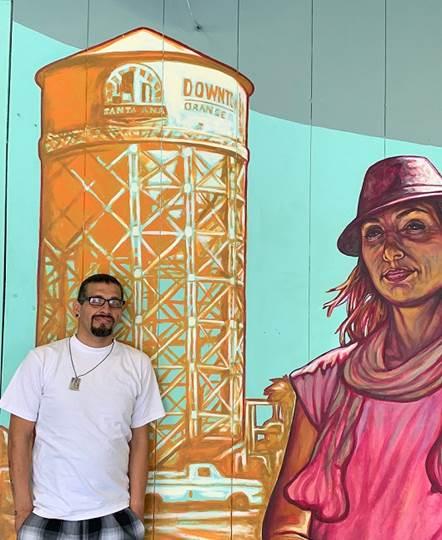 Armando Perales enrolled at The Link in November 2018. Homeless since early 2017, Perales had been unable to find work due to common issues facing homeless people, including limited access to showers, clean clothes and a safe place to rest. While at The Link, Perales found employment and qualified for rapid rehousing. By working with the Mercy House leasing team, he located a room for rent. In February 2019, Perales got his keys and moved into his own room.
"Armando was a joy to have in the shelter, always smiling and willing to work diligently toward his housing plan," says Alison Sanchez, program manager at The Link. "Staff here have no doubt that he will be successful in his new home."
---
Related Information
City of Santa Ana: The Link, Information and Videos https://www.santa-ana.org/homelessness/interim-homeless-shelter-link
Patterson's HOST House Tackles Homelessness
Housing Supply and Affordability: Challenges for 2019
League Strategic Goals Set a Course for 2019
Additional Resources
San Leandro Homeless Compact Takes a New Approach
Citrus Heights Addresses Homelessness in a Suburban Community
---
Photo Credit: Bria Balliet.
---
This article appears in the April 2019 issue of Western City
Did you like what you read here? Subscribe to Western City