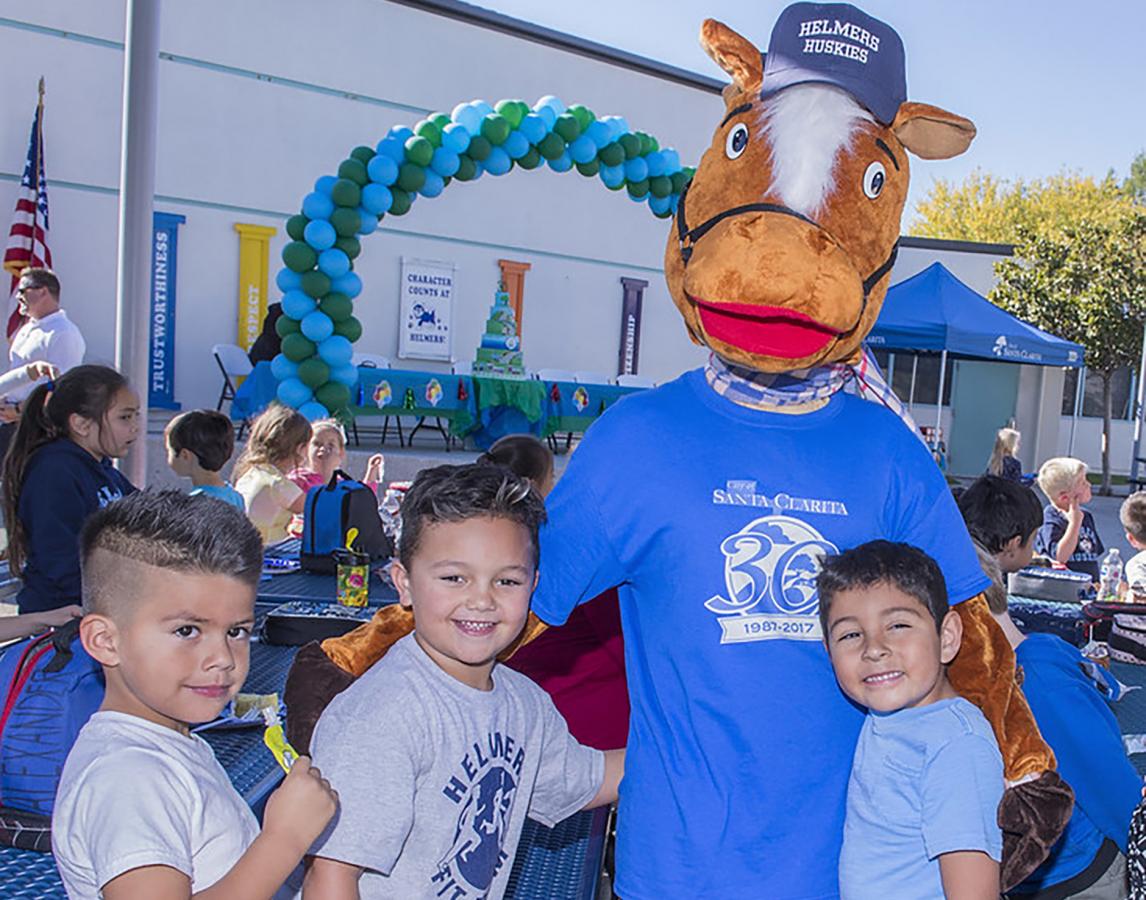 Santa Clarita uses creative mascot to engage youth and instill city knowledge and pride
The city of Santa Clarita won the 2020 Helen Putnam Ruth Vreeland Award for Engaging Youth in City Government. For more information about the award program, visit www.helenputnam.org.
---
For many years, residents living in the communities of Canyon Country, Saugus, Valencia, and Newhall fought for incorporation because they wanted local control. They wanted to form the city of Santa Clarita so local officials would be more accessible and better able to meet the needs of residents through self-governance and public responsiveness. In 1987, the dream became a reality, and covering 39 square miles, the city of Santa Clarita became the largest area to ever incorporate in California.
Today, Santa Clarita is the third largest city in Los Angeles County and is home to 225,000 residents. A new generation is growing up and enjoying the high-quality of life that their grandparents fought to make a reality.
In 2017, as Santa Clarita celebrated 30 years of cityhood, city officials wanted to ensure they were instilling the same knowledge, pride, and value of local governance in the younger generation.
Open house celebrations at city hall, documentary-style videos, and articles about what it took to become a city appealed to adult residents. At the same time, a small, stuffed horse named Sammy Clarita quickly became the city's unofficial mascot and messenger to engage the city's younger residents.
Santa Clarita is known for its rich Western film history and beautiful open spaces featuring multi-use trails, so a horse mascot was the perfect fit. The "I Found Sammy Clarita" campaign was inspired by the popular Pokemon Go phenomenon. By combining the augmented reality video game with a real-life scavenger hunt, the toy horse shared the message of what makes Santa Clarita great.
City staff placed Sammy at various locations throughout the city as a means of introducing younger residents to city projects, programs, initiatives, and events. Sammy Clarita visited the Veteran's Historical Plaza and the City Sports Complex, libraries, parks, the Business Incubator, and city trails, to name a few. Staff would then post photos of Sammy at these locations on Instagram and share why he was there. They created a scavenger hunt and the person who found Sammy got to keep him, as a permanent reminder of what makes Santa Clarita such an amazing city.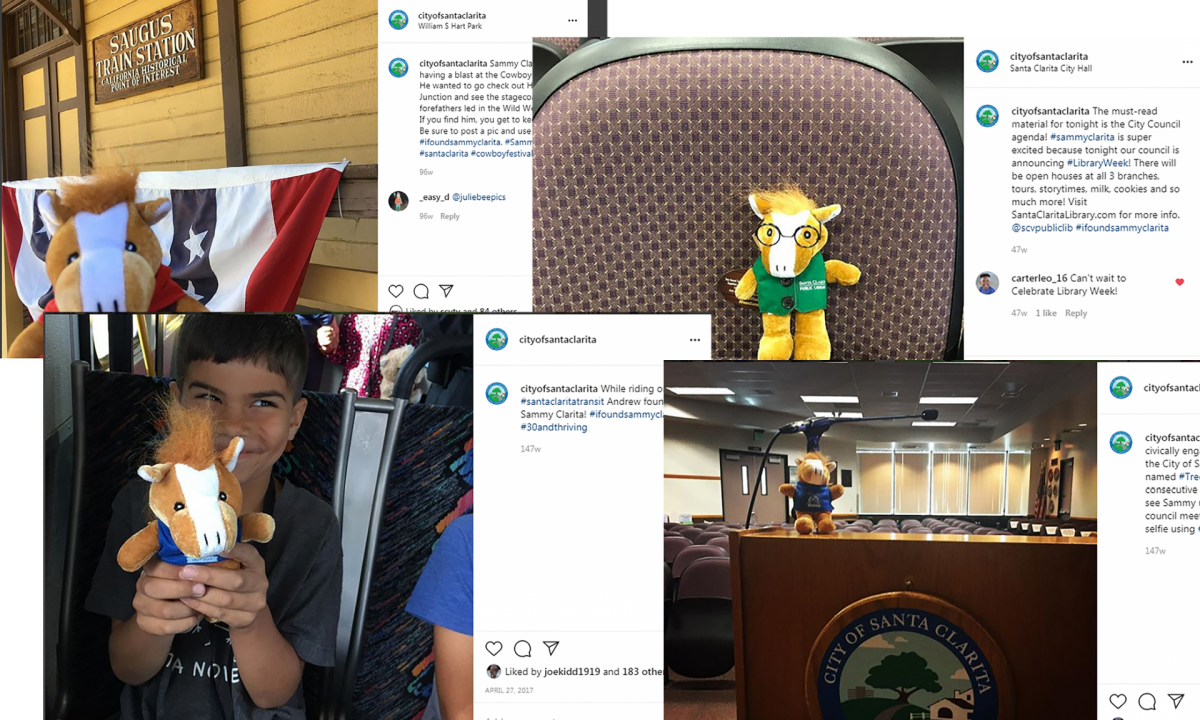 "When we launched our city's 30th anniversary celebration, we wanted to engage residents of all ages," said Santa Clarita Council Member Cameron Smyth. "Sammy Clarita, and the scavenger hunt to find him, captured the hearts and minds of families. It gave them a fun, positive activity to do together while allowing the city to share information about the history of the community and current projects and services we provide to our residents."
After a positive response in 2017, Sammy Clarita got a new outfit in 2018 to celebrate the 25th anniversary of the Santa Clarita Cowboy Festival. Donning a red tee and brown bandana, Sammy spent time promoting the event, telling the story of the city's Wild West past, and shared in the excitement of the festival with patrons.
"It was exciting to see how fast the community embraced Sammy Clarita," said Communications Manager Carrie Lujan. "One afternoon, I placed a Sammy next to flyers at City Hall, and within 10 minutes of posting on Instagram, a mom and her 5-year-old daughter came sprinting into the building, erupting into squeals of joy to find their own Sammy."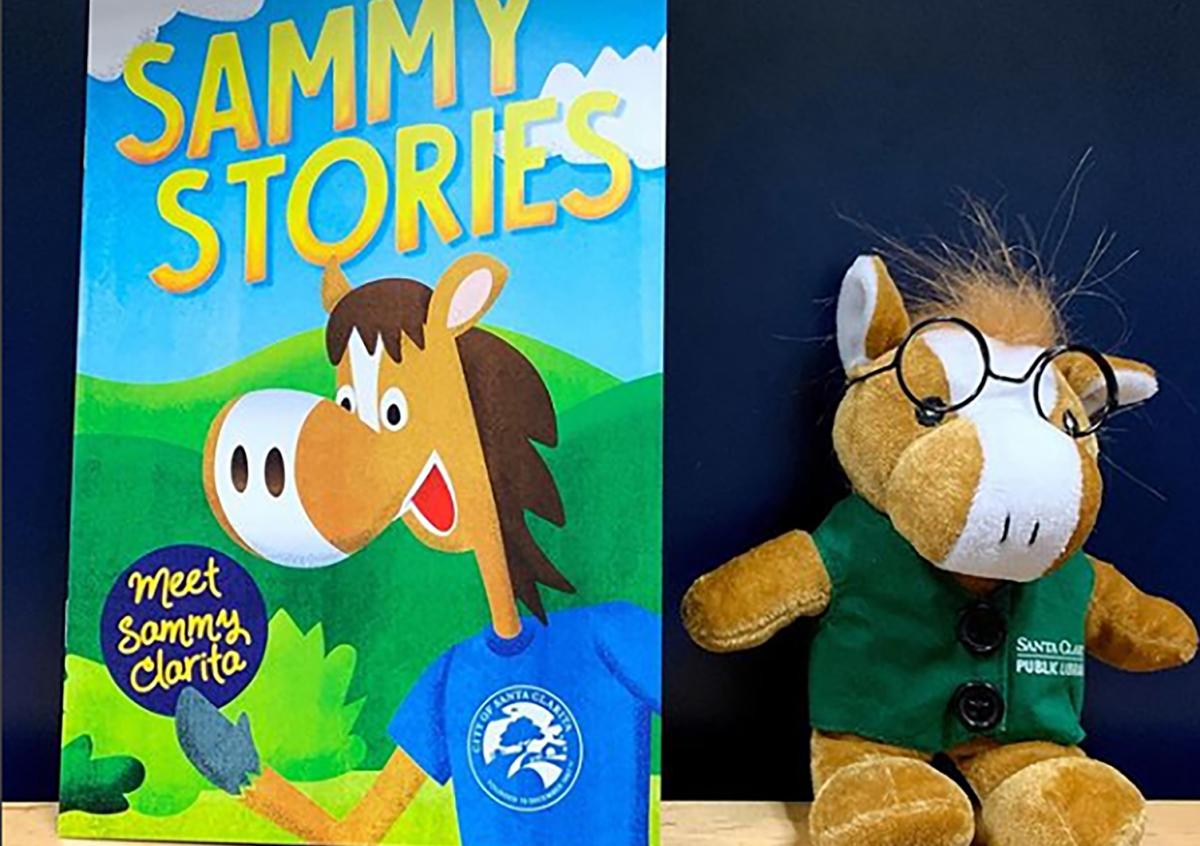 In 2019, building on Sammy Clarita's popularity, a children's book titled "Meet Sammy Clarita" was released to all three public library branches, and a copy was gifted to each third-grade classroom in the city. The book introduces Santa Clarita to young readers through the loveable character. The book describes the process of incorporation, what being a city means for residents, and highlights city events in a fun, engaging way complete with custom, hand-drawn illustrations.
"I love that Sammy Clarita gets to promote causes that are important to our city, like recycling or various jobs that are available through our city," said fourth-grade teacher Angelica Huato-Nelson. "As a teacher, having him in my classroom is fun because it's like having a little piece of our city at children's fingertips."
To go along with his book, a new batch of Sammy Clarita stuffed horses were purchased sporting Santa Clarita Public Library vests and wire-rim glasses. Photos of the new Sammys were posted on social media, and library patrons had the opportunity to find their very own librarian Sammy Clarita.
Other local organizations also embraced the new city mascot. Henry Mayo Newhall Hospital requested their own special batch of Sammy Claritas to gift all of their Neonatal Intensive Care Unit (NICU) graduates.
"Each year, we hold a special reunion celebration for our NICU graduates," said Director of Maternal and Child Health Services at Henry Mayo Newhall Hospital Lori Matzner. "Each graduate gets to take home a special goodie bag. After seeing Sammy Clarita at the Cowboy Festival, we knew he would be the perfect addition to the celebration and a reminder to graduates that their city is supporting and cheering them on!"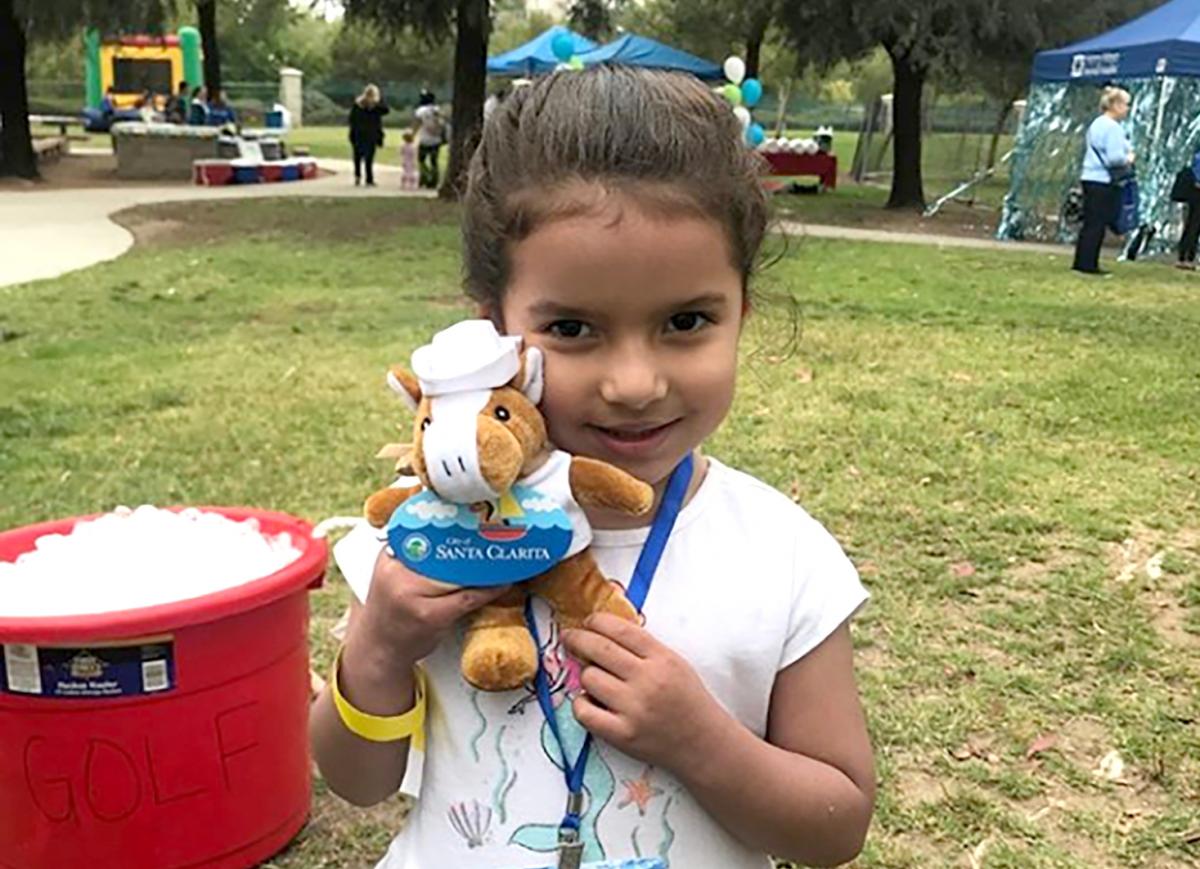 Within the first three months of the "I Found Sammy Clarita" campaign, the city's Instagram account saw a 23% increase in followers and after three years the increase was more than 250%. More than 2,600 Sammy Claritas were discovered throughout the city, serving as tangible reminders that the city works on behalf of residents of all ages.
The annual budget for Sammy Clarita plushes is $2,441.86 for 500, and the production of the books (all writing and design were done in-house) costs $1,952.39 for 525 copies.
The "I Found Sammy Clarita" campaign is a successful way to introduce the next generation of residents to their local government and teach them the importance of being an engaged resident. This fun and engaging initiative continues to be a great way to cultivate community pride and celebrate the city's achievements.
Contact: Kenneth Striplin, city manager, city of Santa Clarita; phone (661) 255-4905; email kstriplin@santa-clarita.com.