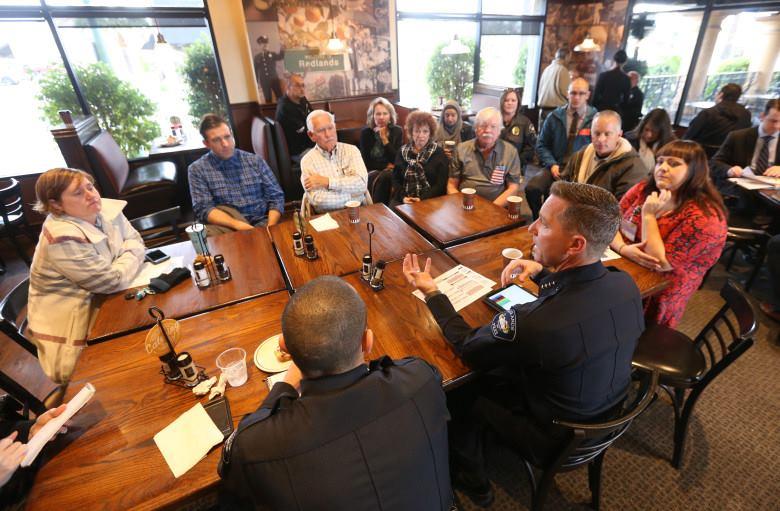 "We look way too similar to Derek Chauvin": Building public trust in an era of distrust
Brian Lee-Mounger Hendershot is a contributing editor at Western City magazine; he can be reached at bhendershot@cacities.org.
---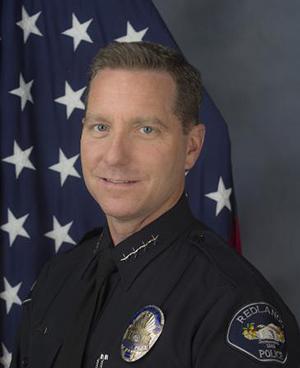 In Police Chief Chris Catren's opinion, there's nothing novel about improving public trust. "Everyone wants to make building trust like it's a difficult, secretive process, but it's not….It's just a matter of doing the basic things routinely."
At Redlands — where Chief Catren has spent his entire career — building trust is as simple as being transparent and following through on every call or complaint, no matter how mundane they may seem. To put it another way, "They know you're going to do what you say you're going to do, because you always do it."
It helps that the Redlands Police Department has been a prominent member of the community for decades. The department wholeheartedly adopted a community policing model in the early 90s, just as a young Chris Catren joined the force as a crime analyst. Broadly speaking, community policing argues that highly personal, sustained, and collaborative partnerships with communities and organizations are key to solving public safety issues.
For Redlands PD, community policing is not a program or component of the department; it's an institutional philosophy. In fact, during the 90s, when Redlands PD was still part of the Parks and Recreation Department, they were the source of most community events and services. "That helped us dive into a lot of these relationships and build a lot of trust," says Catren.
Although the days of the department running the city's recreation center are long past, its 80+ members remain deeply embedded in the community. Most were born, raised, and went to school in Redlands. They remain active in local service organizations, and whenever possible, live in Redlands. The department has also been a visible, active part of almost every community event, from Juneteenth and Cesar Chavez Day to prayer walks and the city's weekly Midnight Hoops program.
Most recently, Redlands PD and the Redlands Community Hospital led the charge to deliver COVID-19 vaccines directly to vaccine-hesitant communities. "They are very invested in the relationships that take a lot of time and hard work," says Mario Saucedo, a longtime resident of Redlands and founder of The Common Vision Coalition. "And the community has responded in ways that have been beneficial for everyone."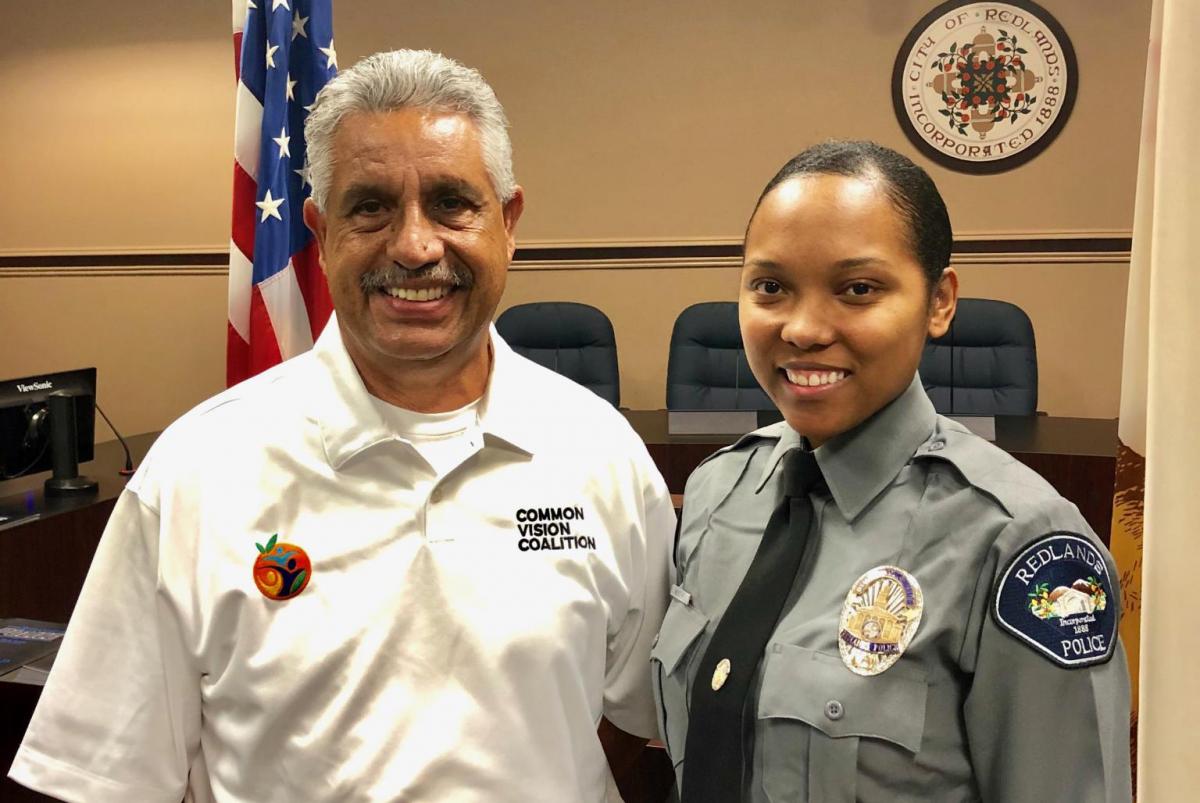 All of this is easier said than done. It's not possible for everyone to live in the neighborhood they work in, especially in California. Redlands's property values are higher than the surrounding area; owning a home is simply not an option for many, including many new police officers. Nor is building public trust as simple as playing basketball once a week with teenagers.
That's where the "fundamentals" come into play. "Fundamentals are what win championships," Chief Catren stresses halfway through our conversation.
There's practically a non-zero chance that someone will have a neutral encounter with the police. It's either positive or negative. Every department must "outweigh a single negative experience with hundreds of positive ones." In Redlands, negative experiences are discussed routinely, both internally and externally. In fact, we spoke a few minutes before Chief Catren's virtual town hall, which covered, among other things, notable public safety issues, department news, and homelessness.
In Redlands, community feedback is a big part of the department's decision-making. Every officer's name, picture, email address, and cell phone number are readily available, with the latter printed on their business cards. Redlands PD also collects "complaints and accolades" through an online portal, both of which are regularly discussed. "Working with the Police Department has been very beneficial for us in communicating and educating our youth and families so that moving forward, they understand that there are people out there, starting with the Police Department, that care about them and want to succeed," says Saucedo.
All of this presumes a level of preexisting trust in police, which isn't always the case. In 2020, a Gallup poll found that a slight majority of Americans no longer trust law enforcement, although as a whole, police departments enjoy more trust than churches, banks, congress, and big business. Although overall trust has increased, Black Americans still have significantly less confidence than their white counterparts.
Chief Catren acknowledges that many people have had "wildly different" experiences with the police. Verbal de-escalation is key to winning hearts and minds, especially when people are visibly agitated at the presence of police.
"A lot of time, we will take them aside and tell them, 'I don't know you, but I respect you.' Ninety-nine percent of the time, that brings people to a place where they are looking at you very individually, which is what we want," Catren reasons. "It takes them out of that place where they see you as a guy wearing a badge out to get them."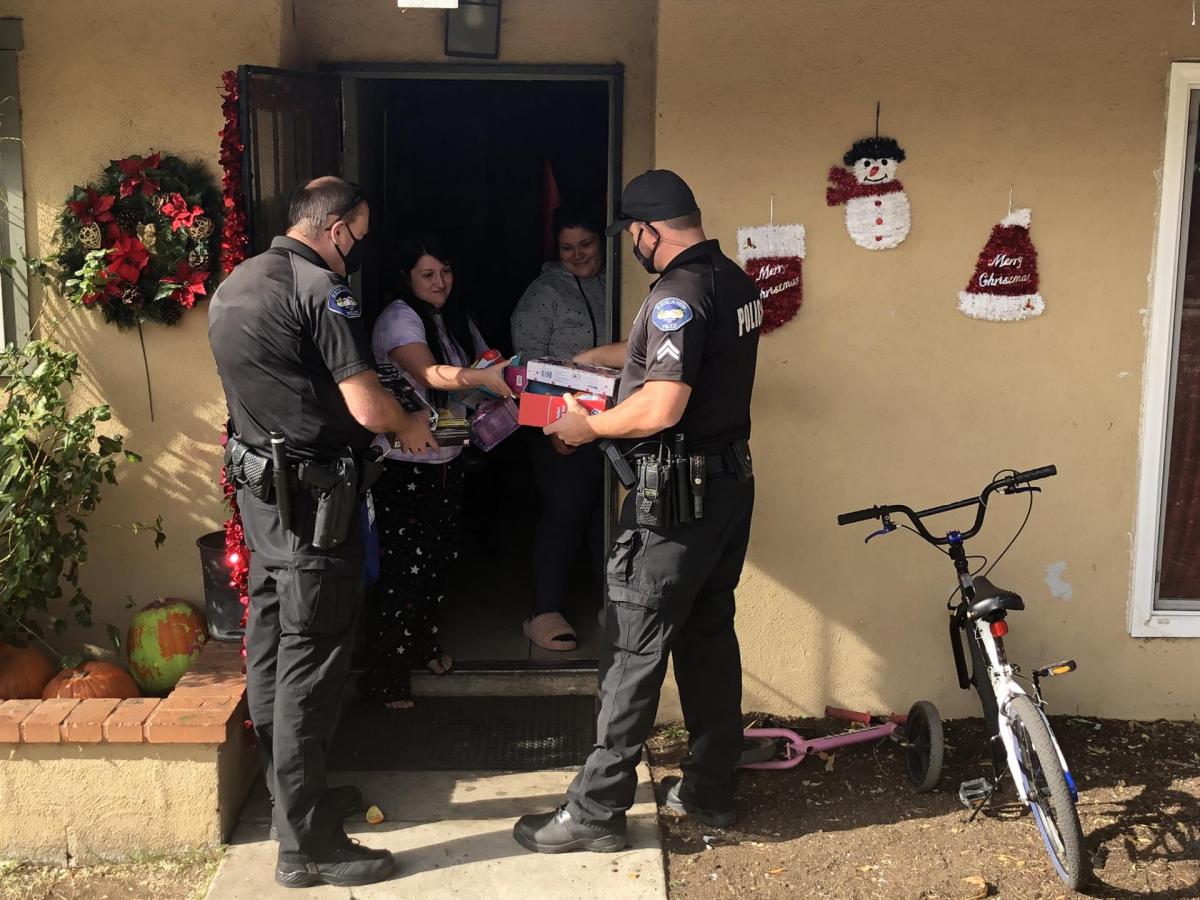 Catren also attributes much of the department's solid relationships to the decades spent building and nurturing trust. "The community groups we have relationships with are often the first ones to defend us."
Unfortunately, decades of hard work can be undone by the actions of a single person nearly 2,000 miles away.
"Everybody wearing a uniform, carrying a badge and gun — we look way too similar to Derek Chauvin," Chief Catren notes. "Everyone's credibility takes a hit when people see a police officer murder someone like that."
In the aftermath of George Floyd's death, the department made it abundantly clear that the actions of Chauvin were not just wrong, they were incompatible with Redland PD's mission and procedures. Catren says it was important for the community to know that officers like Chauvin were not employed there and certainly not welcome.
Nonetheless, the traditionally conservative city still had a series of small, mostly peaceful protests, something Chief Catren attributes to the department's longstanding commitment to transparency and consistency. "If you try to start a conversation during the middle of a crisis, it won't work. Build those relationships in advance."
Notably, the city of Redlands also declared racism a public health crisis, along with several other Inland Empire communities. A few days after the initial protests, Redlands PD put out the following statement.
"Although very rarely used by our department, the carotid control hold has come under intense scrutiny due to its inherently dangerous features. As mentioned in a previous post, the Redlands Police Department has been reviewing its policy on the use of this technique as a use of force option. As a result of that review, the department has decided to immediately change its policy to eliminate all techniques designed to restrict air or blood flow by restraining the neck or throat of a person except in cases where deadly force would be reasonable."
"The necessary work of gaining public trust is never finished. It's always a 'work-in-progress'; there's always more to be done." says Catren.
No statement or program will magically increase public trust. In a 2020 Redlands Daily Facts article, Bishop Jackie Green, a longtime supporter of Chief Catren and leader of Unity in the Community, stated: "We are talking [with the department], and that's important to keep our conversation going, regarding justice and safety, and not having our kids afraid if they are getting stopped by the police, or questioned by the police. Police are there to help. They should be there to help."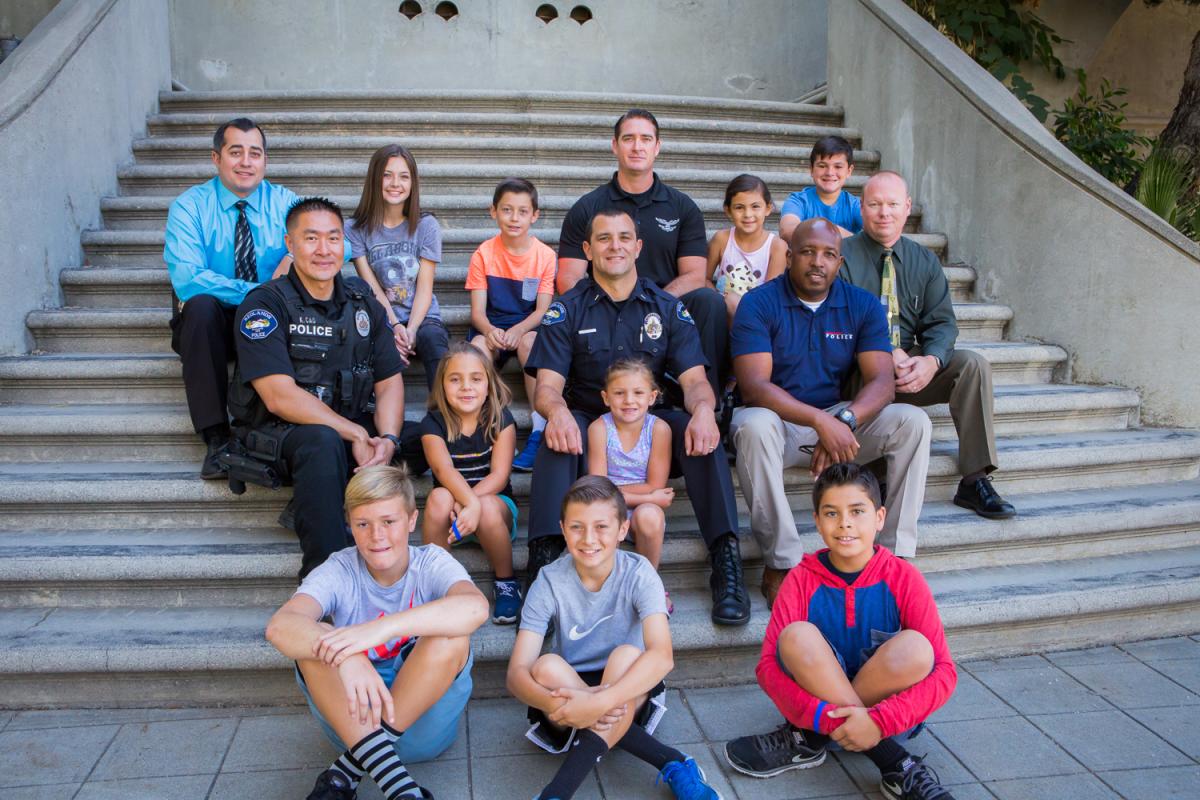 Moments of crisis can be invaluable learning experiences if leaders are willing to listen to their community. In this time of increased scrutiny and criticism, it's never been more important for police departments to reach out and listen to their community.
Chief Catren readily admits some departments do things better than Redlands PD. "I saw an article [in Western City Magazine] about communities getting a 100% on the LGBTQ scorecard and I thought, 'Dang it, Riverside is right there!' That's a community we haven't really reached out to. I don't think we have any negative perceptions or issues, but we better reach out to them. Maybe they do have issues [with us], that we don't know about."