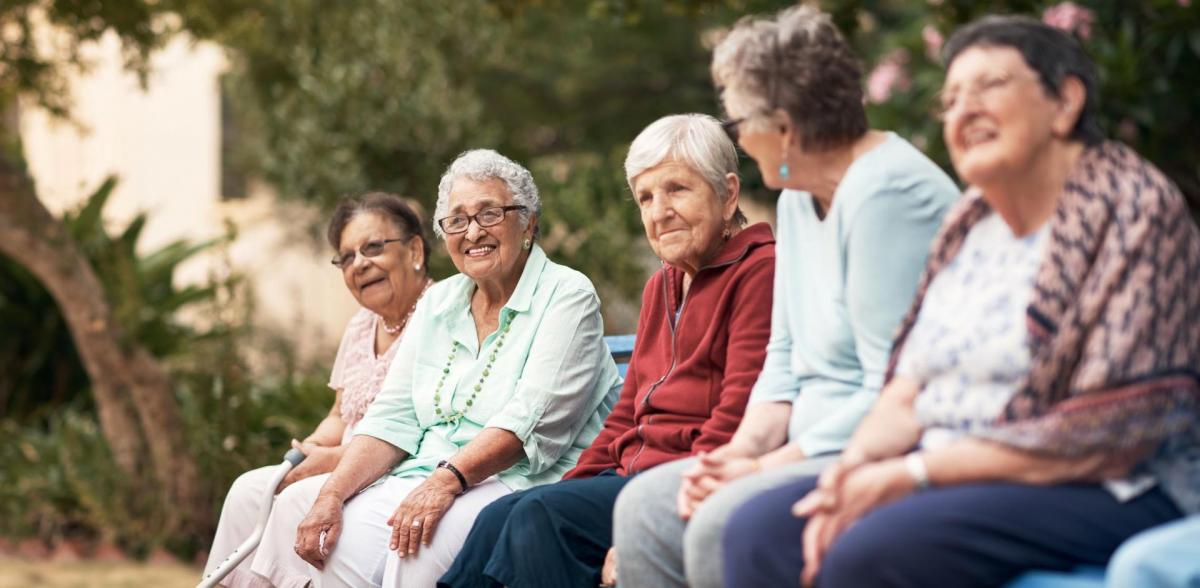 Villages and Resilient, Age-Friendly Cities
Charlotte Dickson is executive director of Village Movement California, a coalition of grassroots community organizations called villages that seek to revolutionize the experience of aging. Dickson led the HEAL (Healthy Eating Active Living) Cities Campaign, a partnership of the League and Public Health Advocates, from 2008–17. She can be reached at charlotte@villagemovementcalifornia.org.
---
"It takes a village" is a well-known phrase that may bring to mind the various people, organizations and systems required to support optimal development, health and wellness throughout our life span. It acknowledges interdependence: individuals, families and communities need one another to maintain independence and autonomy. Cities and their partners — neighborhood organizations, county health and social services, the business and nonprofit sectors and school systems — embody this concept of village.
The Village Model and Older Adults
Another kind of village taking hold in our state and nation is a localized membership organization led by older adults dedicated to healthy aging in a community. These villages build connections and social capital among older adults and younger generations; stimulate intellectual, emotional, social and physical health; and provide support to help people age in their residence of choice. The village model includes:
A trained volunteer corps that provides social care to village members, such as transportation to doctors' appointments, assistance with tasks like grocery shopping and laundry, technology support, friendly visits and calls;
Educational and social programs that address the transitions of aging, build friendships and a caring community and facilitate civic engagement; and
Information and referral to licensed services like home health care, home adaptation, home sharing and more.
California is home to 50 villages, some of which are 10 years old. Village Movement California, the statewide coalition, is actively working to position villages as "go-to" communities for older adults who want to age in the places they call home. The movement believes that scaling and sustaining the village model will become critical as California experiences a projected 40 percent increase in the number of adults ages 60 and older by 2030, when they will constitute 21.9 percent of the total population.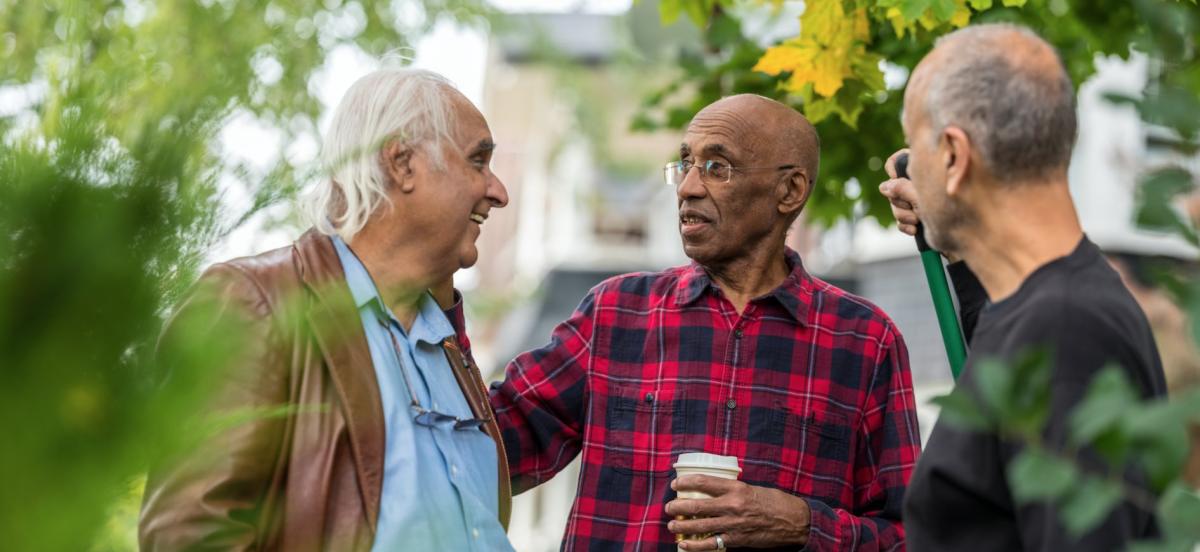 Municipal Support for Villages
Cities statewide offer support to villages as part of their strategy to meet older residents' needs for social connection and social care.
The City of Fremont's Department of Aging and Family Services actively partners with the Greater Niles Village through consultation and in-kind support. The Greater Niles Village launched in summer 2018 with a focus on building social connections in the Niles neighborhood. Karen Grimsich, administrator of the Department of Aging and Family Services, sees Niles as just the beginning of a citywide village movement. The village brings people together in the city's neighborhoods, helps monitor human service, planning and infrastructure needs and provides needed feedback to her department. Niles Village members are typically moderate- to middle-income homeowners living on fixed incomes who aren't eligible for the state's public services, but can't afford to pay for all the support they may need to remain autonomous in their homes. The village model fills a gap in the senior services network for the majority of Fremont's older residents. Former City Council Member Judith Zlatnik is one of its founders.
The City of Thousand Oaks provides a grant to the Conejo Valley Village to support memberships for low-income adults. The village wants to diversify its membership to be more inclusive of residents along the income continuum, and the grant helps achieve this goal.
Villages support their cities as well. During the Woolsey Fire, Conejo Valley Village was able to account for the safety of 100 percent of its members within a few days of the fire's outbreak. This information allowed Thousand Oaks and nearby first responders to focus resources on missing and injured residents. Villages statewide are emulating Conejo Valley Village's role in verifying the location and safety of older residents. Partnering with local villages on disaster preparedness and preparing for the effects of climate change, such as increased severe heat events, enhances cities' resiliency planning.
The City and County of San Francisco's Department of Aging and Adult Services contracts with three villages: San Francisco Village, NEXT SF Village and Golden Gate Village. The department's modest investment in the villages extends its reach into the growing older adult population. In turn, the villages provide a pathway for directing resources to residents who need support but don't qualify for services reserved for very low-income seniors.
The City of Brisbane provides office space and a phone line to its village, Brisbane Village — Helping Hands. This village focuses on adults age 85 and older and seeks to locate and support home-bound seniors who are at highest risk for social isolation.
An Antidote to Social Isolation
As communities grapple with widespread social isolation and loneliness among older adults, villages are emerging as a scalable prevention strategy. Building social connections is a core activity of villages. University of California, Berkeley, research found that village members feel more connected to others and more confident they can find resources and services to support aging at home than they did before they joined a village. These outcomes contribute to individual and community resilience.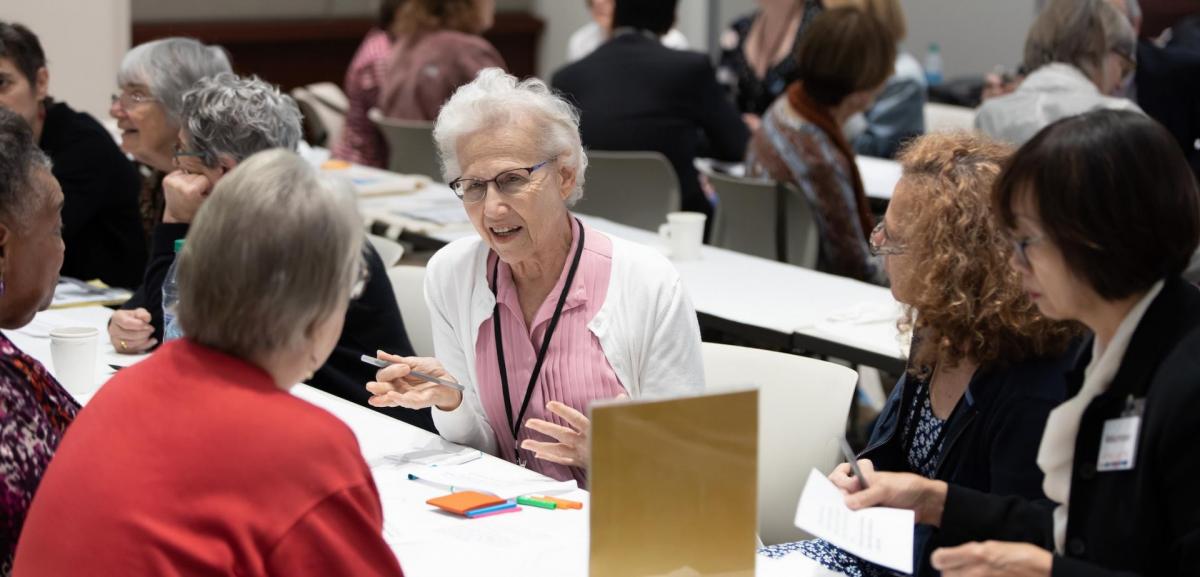 Villages Support Age-Friendly Cities and Communities
Many villages in California are leading Age-Friendly Community initiatives in partnership with the American Association of Retired Persons (AARP). The City of Sausalito was California's first Age-Friendly City, and its village continues to lead and implement policy and program change locally. Ashby Village led the City of Berkeley's age-friendly action planning work, convening an array of public, private and nonprofit entities as partners. An interdepartmental city steering committee and a team of community partners are now implementing the plan. The city and numerous community organizations have adopted a related initiative, the Berkeley Age Friendly Continuum, to address four critical areas in more depth: a continuum of housing options, access to resources and services, advocacy and technology. The City of Berkeley, health-care providers and local nonprofits provided funding for this effort.
Villages are transforming the experience of aging. And cities and villages are natural partners that together can address the needs of our growing population of older residents.
---
About Age-Friendly Cities and Communities
The World Health Organization (WHO) leads the Age-Friendly Cities and Communities effort in over 20 countries, and the American Association of Retired Persons (AARP) facilitates the effort in over 150 communities in North America. The WHO-AARP Age-Friendly Cities and Communities movement focuses largely on city and county governments to anticipate:
The needs of their older populations; and
The growing demand for and cost of medical and social services for this population.
Age-friendly initiatives focus on eight strategy areas: transportation, housing, outdoor spaces and buildings, community support and health services, social participation, respect and social inclusion, civic participation and empowerment, and communications and information. Villages are uniquely positioned to partner with their host cities as they add to their Age-Friendly City credentials with the senior communities they foster.
For more information, visit www.Village MovementCalifornia.org and www.aarp.org/livable-communities/network-age-friendly-communities.
---
Learn More at the Annual Conference
Interested in hearing more about this topic? Plan to attend the session titled "The Village Movement and Resilient, Age-Friendly Cities" at the League of California Cities 2019 Annual Conference & Expo, Friday, Oct. 18, from 8:00–9:15 a.m. See the conference program or mobile app for location details.
---
Related Resources
Rancho Cucamonga Focuses on Community's Mental Health Needs
Manhattan Beach Teens Help Seniors With Tech Issues
Rocklin Matches Volunteers With Those in Need
---
This article appears in the September 2019 issue of Western City
Did you like what you read here? Subscribe to Western City