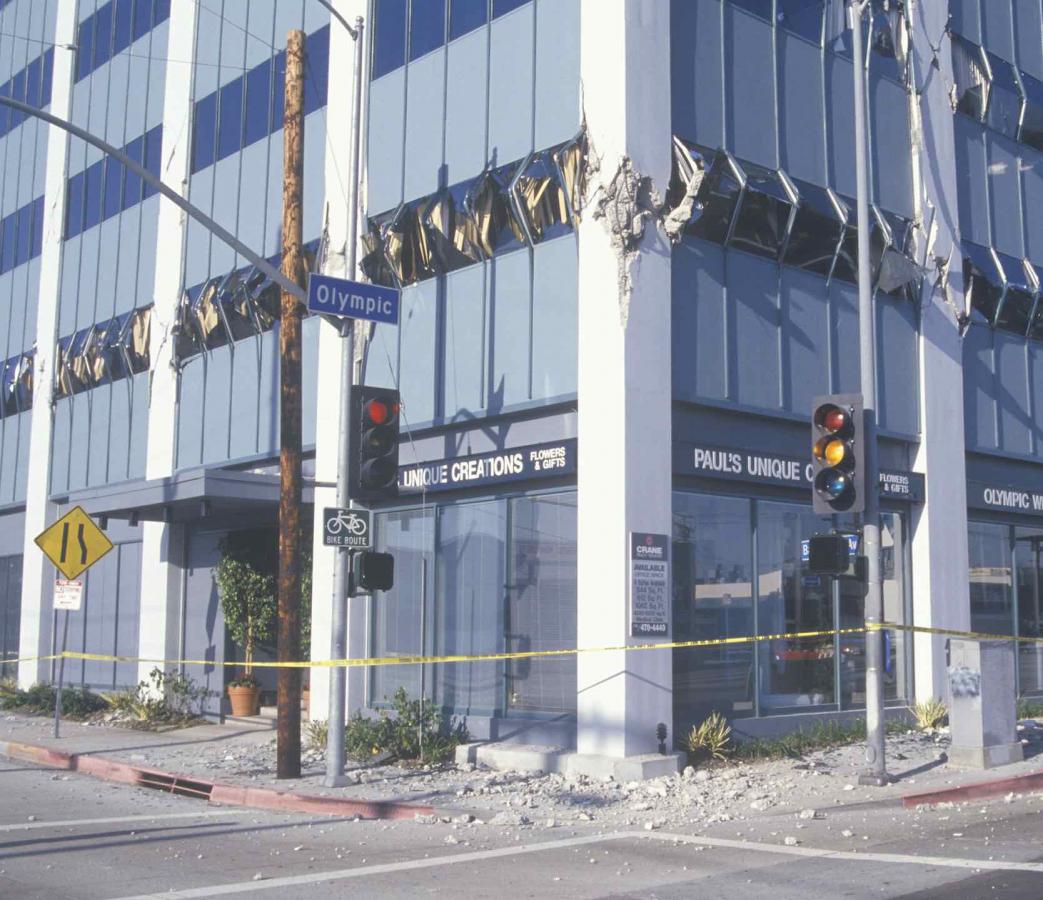 We Can Outsmart Disaster: Why Local Governments Should Get Involved
Cindy Silva is a commissioner for the California Seismic Safety Commission and a city council member for Walnut Creek; she can be reached at csilva@walnut-creek.org. David Rabbitt is a commissioner for the California Seismic Safety Commission and the District 2 supervisor for the Sonoma County Board of Supervisors; he can be reached at david.rabbitt@sonoma-county.org.
---
The wildfires that ravaged both Northern and Southern California in late 2017 and summer 2018 are stark reminders of the need for cities and counties to become more resilient — to better understand the risks posed by wildfires, flooding and earthquakes and to have response plans in place when these natural disasters occur.
One of the potentially most damaging natural disasters in California is an earthquake. Unlike a wildfire or a flood, in which hot temperatures and high winds or heavy rains can signal imminent danger, an earthquake is completely unpredictable. In 1989, during the third game of the World Series, no one expected the baseball stadium to shake from the Loma Prieta earthquake. In 1994, no one expected the Newhall Pass interchange of the Interstate 5 and State Route 14 freeways to collapse during the Northridge earthquake — just as the same overcrossing did in the 1971 Sylmar earthquake.
Furthermore, earthquakes can strike some of California's most densely populated urban areas and damage or destroy critical water, power, transportation and communications infrastructure that serves tens of millions of people and is vital to our businesses and communities.
How can our communities plan for an earthquake? How can we improve our resilience to disaster?
HayWired Earthquake Scenario
Led by the U.S. Geological Survey, the HayWired Earthquake Scenario is a project designed to model what would happen if a significant magnitude 7.0 earthquake occurred on a busy weekday afternoon in a very urbanized fault area — in this case, along the Hayward Fault, a 74-mile fault that runs along the densely urbanized eastern edge of San Francisco Bay.
The Hayward Fault is among the most active and dangerous in the United States. The anticipated impacts of this earthquake — which is just one of many plausible earthquake events in California urban areas — would directly affect residents and businesses in a 52 square-mile area with an estimated population of 8 million and an annual economy of more than $718 billion. The direct impacts would affect cities from Richmond to Berkeley, Oakland, Hayward, and Fremont. The impacts would also stretch across the bay to San Francisco and north to Marin, Solano and Napa counties, southwest down the peninsula to Silicon Valley and east into central Contra Costa and Alameda counties.
The Hayward Fault typically experiences a significant earthquake every 150 to 220 years, and the last major earthquake was exactly 150 years ago in 1868.
The next major earthquake could be just around the corner. We don't have time to wait. We need to act now.
Preparing for Disaster: Questions for Local Leaders
Preparing for the next large, damaging earthquake in the most vulnerable areas of the state is not an insurmountable task. Local government, regional agencies, infrastructure management and utility-service providers, businesses and residents have made enormous strides in recent years toward the goal of achieving regional resilience.
If we can better understand earthquakes — from why and how they happen to the damage they can cause to buildings and critical infrastructure — then we can better protect our communities.
Whether we live in a rural agricultural community or a coastal urban region, our communities are more interconnected than ever before. As leaders, we should be asking ourselves questions like these:
Are our public buildings safe? What about buildings in downtown, a business park or neighborhood shopping center?
Are operations safe and supply chains ready?
Is data safe and secure?
Have employers — public and private sector — considered how a natural disaster will impact employees?
We can and must ensure the development of pre-disaster plans and supportive policies for emergency management, hazard mitigation and recovery management so that we not only protect our residents and businesses during a natural disaster, but we also can keep them in their communities after the disaster happens. This requires collaboration, open access to information and solutions that can be broadly and rapidly applied in a variety of scenarios.
HayWired OutSmart Disaster Campaign: Investing in Earthquake Safety
"Together, we can outsmart disaster." That's the motto of the HayWired OutSmart Disaster Campaign. The motto serves as a statewide call to action for the business community, the public sector and residents to prepare for a future earthquake — to build our resilience — whether that earthquake occurs on the Hayward Fault in the East San Francisco Bay Area or the San Andreas Fault in the Inland Empire.
The OutSmart Disaster Campaign, led by the California Seismic Safety Commission, includes a Resilient Business Challenge that invites California businesses to begin their resiliency efforts so they can quickly respond and resume operations after an earthquake or other natural disaster occurs. The campaign also encourages businesses that are well-prepared to plan to step up to assist their communities.
In addition, the campaign invites the public sector — cities, counties and regional water, utility and transportation agencies — to participate in the challenge.
The OutSmart Disaster Campaign provides a detailed action plan, educational materials and other resources that will allow us to make informed decisions before an earthquake or natural disaster to improve safety, security and our economic well-being. More information on the OutSmart Disaster Campaign is available at www.OutSmartDisaster.com.
---
Estimated Impacts of a Magnitude 7.0 Urban Earthquake
In today's highly interconnected society, the potential impacts of a magnitude 7.0 earthquake in a highly urbanized area of California are significantly greater than the state experienced in previous earthquakes such as the 1971 and 1994 San Fernando earthquakes or the 1989 Loma Prieta earthquake.
The HayWired Scenario has calculated the following potential impacts:
800 deaths;
18,000 injuries;
52,000 to 77,000 households displaced;
Six weeks to six months' loss of water; and
$83 billion in property and direct business losses.
Visit www.OutSmartDisaster.com to learn more.
---
Photo Credit: Joseph Sohm/Shutterstock.com.