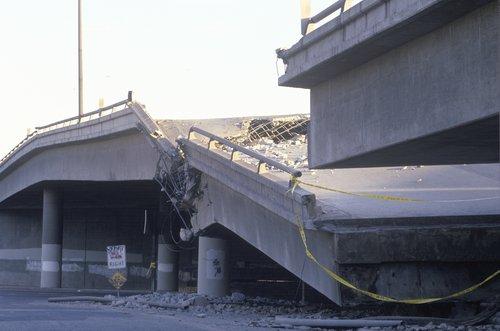 Is Your City Prepared for The Next Major Disaster?
On Jan. 17, 1994, at 4:30 a.m., a magnitude 6.7 earthquake ruptured the Northridge Fault and several other adjacent fault zones. The epicenter lay 20 miles northwest of downtown Los Angeles and a mile south of Northridge. While the movement along the fault line lasted only a few seconds, the shaking generated seismic waves that moved rapidly in all directions from the epicenter. The ground moved for more than 30 seconds, affecting 2,500 square miles. Communities from Orange to Ventura counties felt the quake. According to the California Institute of Technology, the Northridge Earthquake produced the "strongest ground motions ever instrumentally recorded in an urban setting in North America."
The Northridge earthquake caused 57 deaths and nearly 12,000 injuries. It damaged or destroyed roughly 450,000 dwelling units, along with 9,000 public and commercial buildings. Approximately 114,000 people were left homeless. Red Cross shelters exceeded their capacity. Many residents, concerned about security of their belongings, slept in tents outside their homes or in temporary tent compounds set up by the military.
Is Your City Ready?
Imagine that such a disaster is happening in your city. Picture massive power outages, utility infrastructure damaged, thousands of people displaced from their homes and dozens — if not hundreds — of casualties. Are you confident that your city's personnel can respond effectively?
Law Requires Cities to Plan for Emergencies and Disasters
California is vulnerable to earthquakes, floods, wildfires, tsunamis, hazardous materials spills, acts of terrorism and many other natural and human-caused disasters. For this reason state law requires all municipalities to have in place a comprehensive, all-hazard emergency plan. Each plan must identify procedures for transitioning from normal day-to-day duties to emergency operations. A key element of every city emergency plan is a detailed hazard assessment, tailored to address threats specific to the city's unique circumstances.
Roles and Responsibilities
In most cities, the city administrator or city manager becomes the director of emergency services (by ordinance) for the municipality during a proclaimed disaster. He or she must oversee the city's emergency organization and ensure that the emergency plan is implemented to the degree required.
Department heads play a key role in ensuring that emergency functions are carried out by their respective staff. Municipal department assignments in an emergency generally coincide with the normal responsibilities of each department. For example, Police and Fire departments would be responsible for safety, security, evacuations, fire suppression and emergency medical care. The Public Works Department would be responsible for repairing infrastructure and restoring utilities, and the Planning and Building Department would coordinate inspections of damaged buildings to determine if they are safe to occupy.
Everyone, including the mayor and city council, has a defined role in ensuring that the needs of their communities are met during crises.
If you ask any city manager (off the record) what he or she would like the city council to do in an emergency, they would probably say, "Stay out of our way, and let us do our job." As harsh as this may seem, it is a legitimate concern. One of the most frequent complaints from city staff is the tendency of elected officials to micromanage the emergency response.
City councils have three primary responsibilities during a major disaster. Each responsibility requires training and practical exercises to achieve proficiency.
Legal Responsibility. As previously mentioned, the city council may delegate limited powers to a director of emergency services. This individual may proclaim a state of emergency for the purposes of enacting the emergency plan and activating emergency operations. However, state law requires that the city council ratify this decision within seven days and make periodic determinations as to the duration of emergency proclamations every 14 days. Well-developed emergency plans contain scripted templates for emergency proclamations.
Emergency Ordinances, Policies and Procedures. City councils are also responsible for issuing or ratifying other critical orders, such as evacuations and curfews. Normal day-to-day policies and procedures may not be appropriate or effective during a major disaster. In such cases, it is the city council's responsibility to review these policies with a view toward suspending or modifying them as circumstances dictate.
Press Conferences and Media Releases. This is perhaps one of the most important areas where training is essential. Past disasters offer examples of city officials (including mayors and council members) who have not been prepared to effectively address the media. As a result, incomplete and often conflicting information is presented at press conferences, causing the media and the public to be critical of the city's emergency response capability.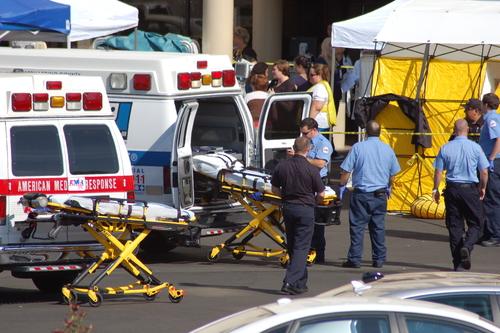 The Public Information Officer: A Key Player
One of the most important people in your city's emergency organization is the public information officer (PIO). Whenever possible, the PIO should be your singular spokesperson. Sometimes the media will want more specific information from a city department head, such as the police chief or fire chief. The media may also want a "message" from the city council. In these instances, the PIO should coordinate and facilitate the press conference to ensure both general and technical information is put forth in a consistent manner.
Problems arise when elected officials initiate contact with the media without first coordinating with their PIOs. Unfortunately, this happens all too often during an emergency response. Remember that your community will be watching and listening to news broadcasts from local media. Disseminating conflicting messages and/or incomplete information will not reassure residents or project a positive image for your city. The city council should develop a crisis communication media policy that identifies procedures for the council and other city executives.
Elected Officials Will Be Held Accountable
Levels of preparedness and readiness erode over time. When did your city last conduct emergency response training? Do you have a significant number of new personnel? Have you changed city managers or department heads? Are there newly elected council members who perhaps haven't yet seen the city's emergency plan? These issues and turnover ratios should be considered when determining the frequency of emergency response training.
Balancing budgets without tapping into reserves continues to be challenging for some cities, but it is important to re-instate training policies and procedures that may have been set aside during the recession's worst years. While budget limitations are a consideration, training should be provided before a disaster occurs.
City councils will be held accountable for ensuring that city personnel are adequately trained and properly equipped to respond to disasters and emergencies. As we move forward into the coming year, make it your priority to ensure that new personnel, including newly elected officials, are familiar with your city's emergency plan. Talk to your city manager about scheduling training, exercises and drills.
Don't wait for the next disaster to strike. The time to prepare is now.
---
Napa Earthquake
An earthquake with a magnitude of 6.0 struck south of the City of Napa on Aug. 24, 2014, after this issue of Western City went into production. The Napa temblor was the strongest to strike the San Francisco Bay Area in 25 years, according to the U.S. Geological Survey, and caused widespread damage and injuries. The City of Napa declared a state of emergency following the quake. This recent disaster underscores the need for preparedness.
---
Special Thanks
I would like to acknowledge Hunter Lowry, assignment editor for FOX News 11, Los Angeles, for his article "A look back at the Northridge Earthquake — facts and figures." Much of the data relative to the Northridge earthquake was referenced from this article.
---
Photo credit: Spirit of America/Shutterstock.com; Wellphoto/Shutterstock.com; Lowe Llaguno/Shutterstock.com
---
This article appears in the October 2014 issue of Western City
Did you like what you read here? Subscribe to Western City
---