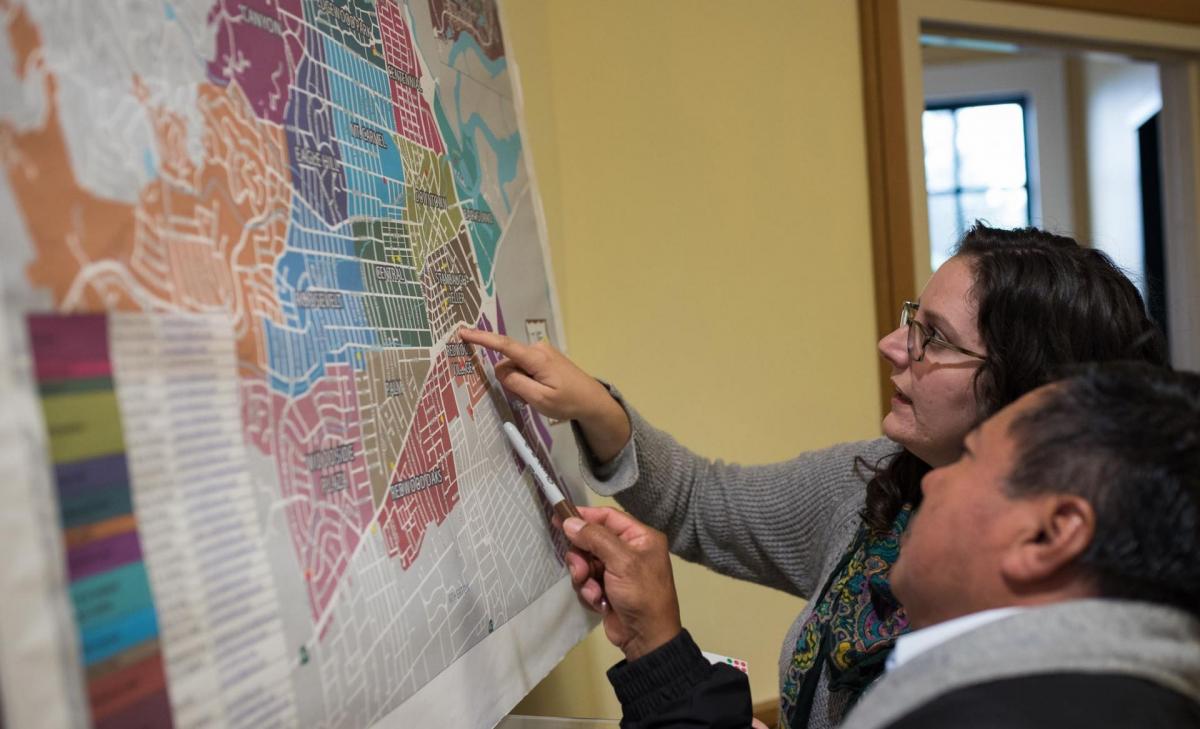 Cities Reframe Community Conversations About Housing
Melissa Kuehne is a program manager for the Institute for Local Government and can be reached at mkuehne@ca-ilg.org.
---
Awareness of California's affordable housing crisis has increased dramatically in recent years as home prices and rents have skyrocketed. Even middle-income families are finding home ownership beyond their reach. For low-income families, the implications are even more severe; to afford shelter, they may be forced to forgo necessities or live in substandard or overcrowded conditions. The inadequate supply and rising cost of housing are also among the leading causes of homelessness statewide.
For most communities, housing is much more than a place for residents to sleep at night. Collections of homes create social networks, and a neighborhood can be an important part of a person's identity and self-image. For some, housing is also a financial asset. A home is often the largest single investment a family has.
While most people agree that California needs more housing, the conversation often becomes complicated when it turns to how, where, and why in a specific community. Yet these very issues will shape the economy, the environment, and people's daily lives for decades to come.
No single group or community alone can solve the housing problem. The building industry and governments at all levels must work with residents to address the many barriers to residential construction and devise solutions.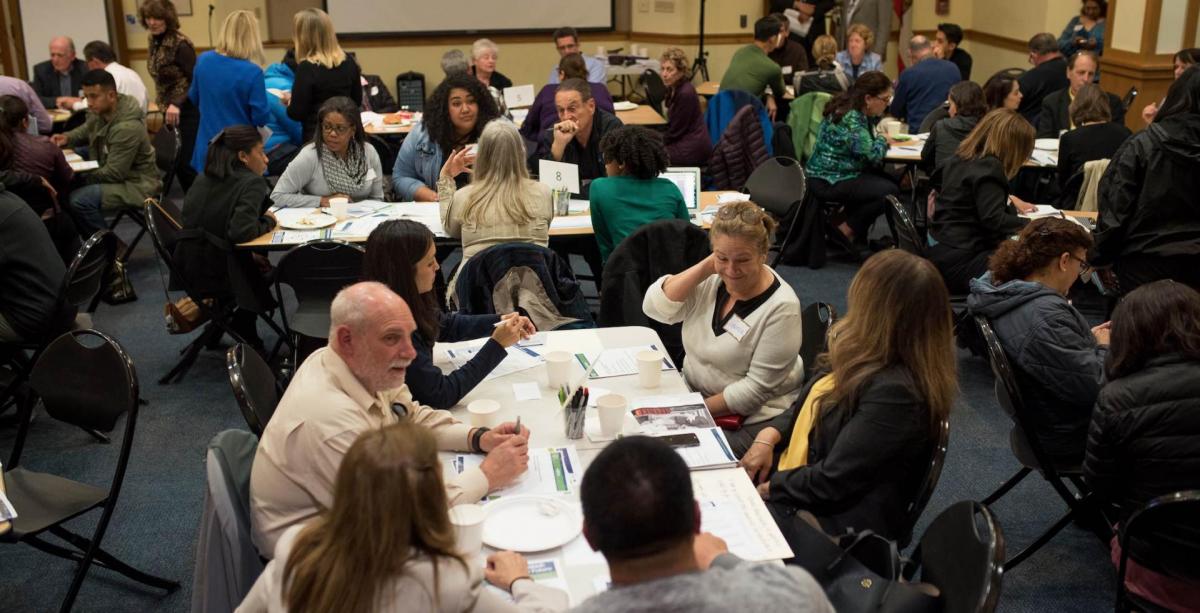 Numerous factors contribute to the housing shortage in California communities. These factors include the difficulty many city leaders face when planning and approving potential housing developments. Housing proposals often spark an emotionally charged community debate centered more on differing values and a lack of trust than on the factual merits and impacts of the housing project in question. When this occurs, local elected officials and staff leadership face an uphill battle, expending limited resources and often leaving all parties frustrated and divided.
Engaging Peninsula Communities to Close the Jobs-Housing Gap
In San Mateo County, 83,000 new jobs were created between 2017 and 2019, yet only 7,100 new housing units were built. This gap has contributed to large increases in housing costs and traffic congestion and has forced many residents into neighboring counties. Currently, 63 percent of those who work in San Mateo County live outside the county.
To address this, the county created the Home for All Initiative to "establish a climate in San Mateo County where a diversity of housing is produced and preserved." To help make housing projects easier to implement, the county initiated a robust community engagement program to involve a broad and diverse audience representative of communities countywide.
Since 2017, Home for All has worked with 10 cities and towns to include those communities in the housing discussion. In each community, this resulted in a better understanding of the community's vision, increased awareness of local housing needs, and improved relationships between the city and residents.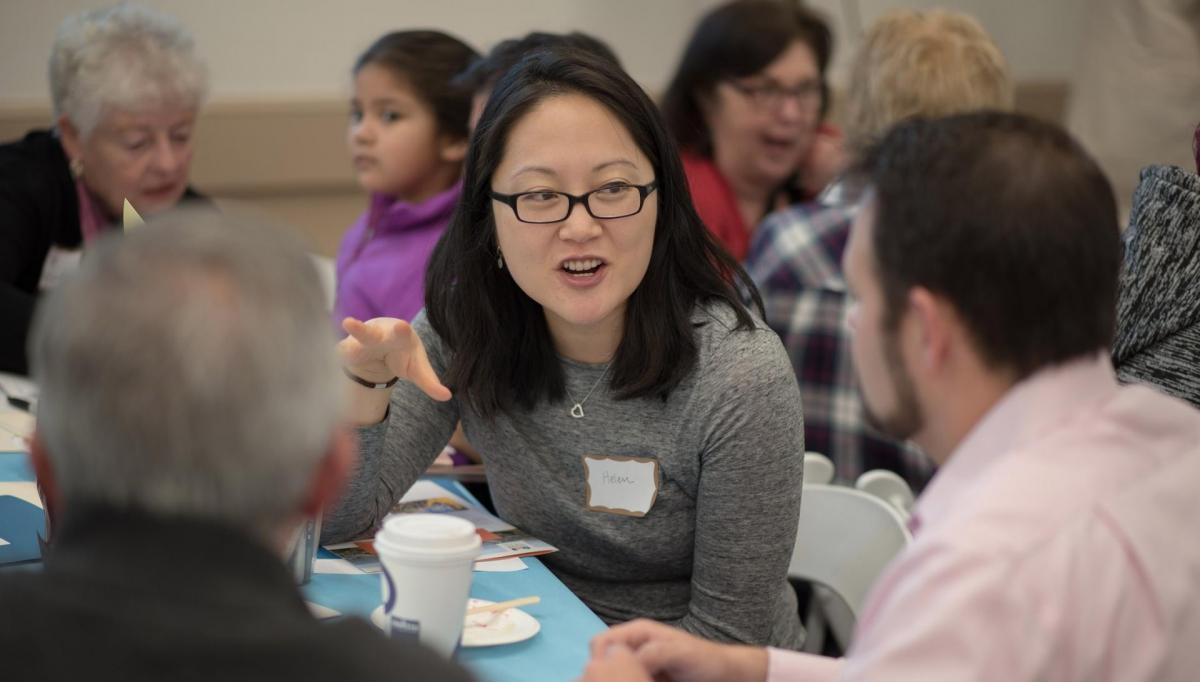 Talking About Housing in Burlingame
Following a contentious rent control measure in late 2016, the City of Burlingame (pop. 30,317) launched community housing discussions, knowing that many residents were concerned about housing affordability. First, city staff held pop-up events and attended existing meetings of community-based organizations, homeowners associations, and service groups to build credibility as "listeners."
The formal engagement process started with a community survey that identified high home prices, rising rents, and the resulting displacement of community members as top concerns. Two subsequent community meetings covered projects in development and answered participants' questions. The first meeting focused on community values, hopes for the future, and shared concerns. Attendees learned more about the situation's complexities and the shared impacts. The second meeting allowed additional time to talk about community values and potential local solutions. Attendees expressed interest in zoning updates, the development of second units, and continued engagement with the city on these issues.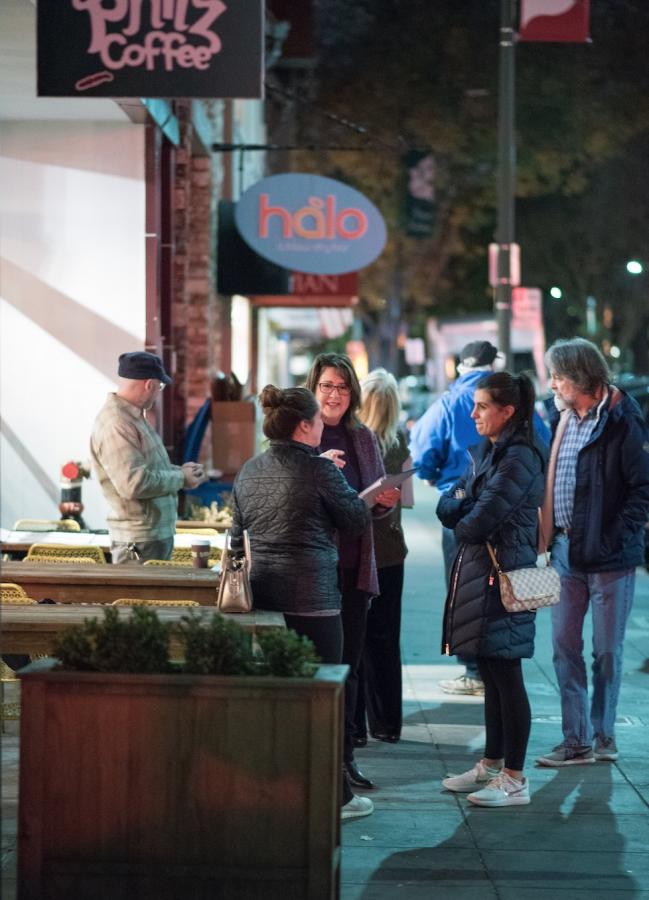 As a result, members of the community began to see the city as a partner. Advocates spoke more positively about the city and the process. Opposition to housing projects decreased. The community developed some shared values for housing, including housing stability and security, diversity (in the community and types of housing), responsible growth, inclusion in the decisionmaking process, and the vitality of businesses and the community.
"The meetings were effective because they allowed a diverse range of community members to sit together and share their perspectives about housing," said Kevin Gardiner, community development director for the City of Burlingame. "This process allowed us to dissipate the tension and listen to each other in a meaningful way. As Burlingame has reviewed new housing proposals, including affordable housing, the process helped create a shared understanding and more informed, constructive conversations."
Burlingame reported these key take-aways:
Listen before acting — understanding the community's vision before moving forward with housing development can streamline the approval and development process.
If possible, uncouple the conversation about the community's vision from a specific housing project.
Engage community leaders as ambassadors. After strong relationships are in place and trust is built, these leaders can underscore the importance of the process and community participation.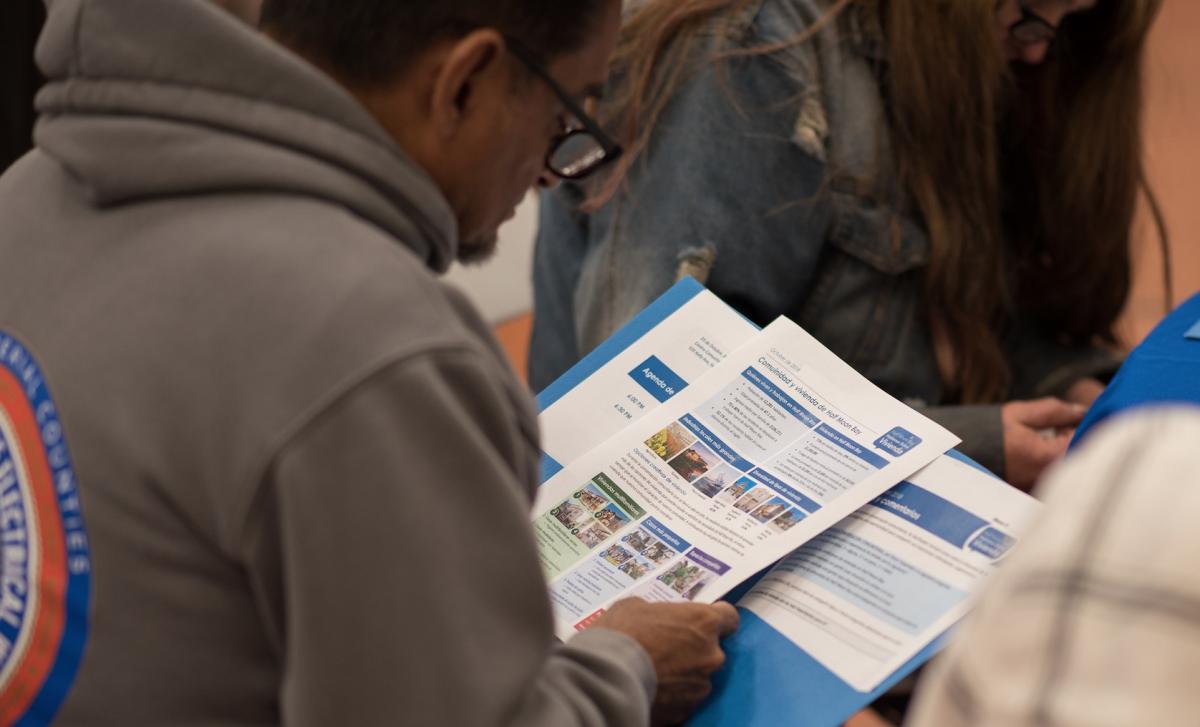 Half Moon Bay Embraces Community Diversity Through Engagement
In Half Moon Bay (pop. 12,631), the community engagement process began with listening sessions to identify the community's greatest concerns. Because nearly 25 percent of the city's population speaks Spanish, the city also conducted sessions in Spanish. The sessions revealed community concerns about housing availability, particularly for seniors and low-income residents.
Half Moon Bay then conducted two "Community Conversations About Housing." The first focused on community values, hopes for the future, and information on local demographics and regulatory limitations affecting housing development. The second meeting, co-hosted by the city's planning commission, featured more detailed information about local housing options and small group discussions. Participants discussed the housing solutions of greatest importance to them and related housing issues.
The city accommodated residents' needs by providing child care and using bilingual facilitators. Overall, nearly 200 residents participated. City council members, planning commissioners, and staff actively listened at both sessions, ensuring a clear understanding of the community's needs and vision.
Half Moon Bay reported several key take-aways:
Emphasize inclusion. Conduct outreach and facilitate participation in languages other than English.
Hold listening sessions to gain a better understanding of the community's concerns and vision.
Provide easy-to-understand background information to create a shared starting point.
Conduct personalized outreach. Use local events, community organizations, and community assets, such as the library, to share information about opportunities to participate in discussions.
"Cities and developers often wait until it's too late for meaningful engagement. Engaging diverse audiences before a specific development is proposed allows time to learn together," said William Cooley, public engagement consultant. "Building shared understanding about the community's values, needs, hopes, and concerns helps make housing decisions easier and more likely to reflect community input."
California's housing crisis requires lawmakers, local governments, residents, developers, and funders to think differently about where and how to build homes.
Involving your community early in the planning process — whether it's for a General Plan update, Specific Plan adoption, or an individual housing project — offers an excellent way to determine a community's shared vision for its future. Local governments can use this shared vision to help reframe the conversation about housing development so that it focuses on how to build rather than whether to build.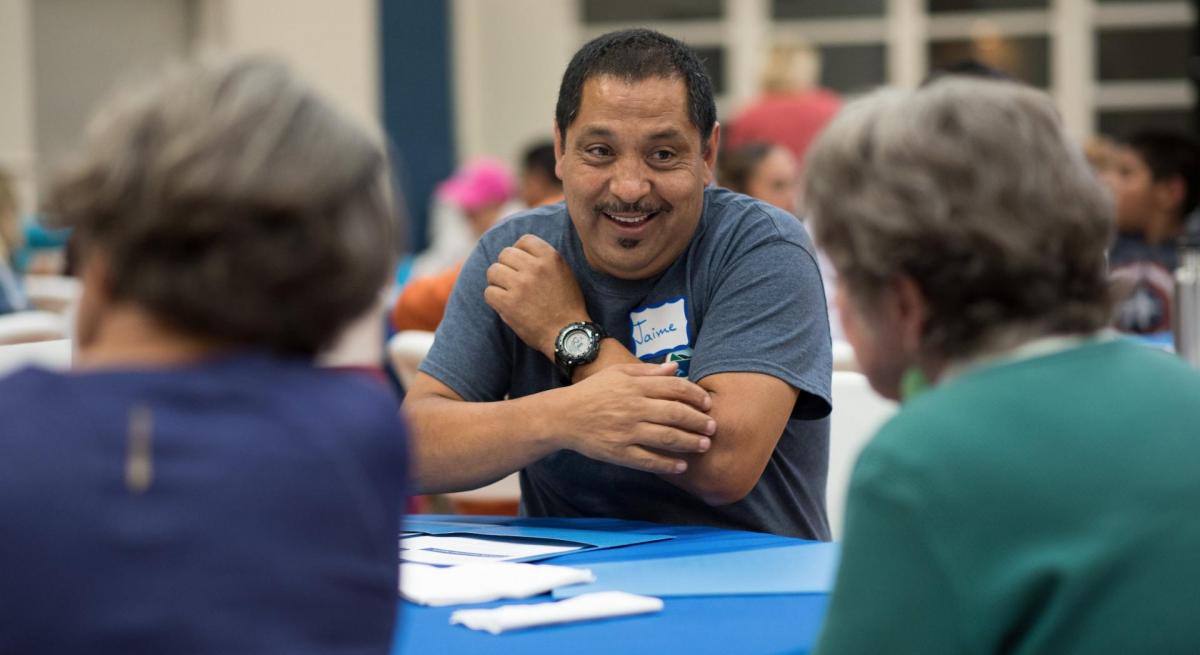 Like most major challenges facing California, the housing crisis will not be solved overnight and continues to evolve. Funding sources and economic conditions that affect housing fluctuate, and natural disasters displace growing numbers of California residents each year. As local governments work to address this crisis, the trust built through community engagement will play an integral role in addressing our communities' housing needs.
Resources to Improve Your City's Public Engagement Efforts
ILG has developed a robust public engagement training framework called TIERS (Think, Initiate, Engage, Review, Shift). This interactive training program can help you maximize your community outreach efforts. It also provides private, hands-on consulting to address your agency's unique priorities, from planning to climate change, budgeting, and public safety. For more information and to register for upcoming events, visit www.ca-ilg.org/TIERS.
---
New Toolkit Helps Cities Engage Communities on Housing
Throughout California, cities are wrestling with ambitious state mandates and increasing community frustration about the lack of affordable housing and the potential neighborhood impacts of housing production. Local government leaders are finding it more important than ever to engage residents in meaningful dialogue about housing solutions that are tailored for their individual communities. In response, the Institute for Local Government (ILG) launched a new Housing and Public Engagement Toolkit to help California local governments establish more trust and transparency by engaging and collaborating with residents on housing-related issues.
The toolkit offers strategies and techniques to address community concerns related to housing and includes regional case stories, policy considerations, and funding opportunities for cities and counties statewide.
ILG developed the toolkit in partnership with the California Department of Housing and Community Development, the Governor's Office of Planning and Research, and PlaceWorks. The interactive resource provides strategies that can be adapted to the unique circumstances of each city, county, or community. The free toolkit is available at www.ILGHousingToolkit.org.
---
Additional Funding Available to Help Cities
Deadline to Apply: July 1, 2020
The California Department of Housing and Community Development released new funding in February 2020 to help local agencies meet the sixth cycle Regional Housing Needs Allocation designations. Allocations for the Local Early Action Planning Grants (LEAP) Program are based on population and will be granted to cities that submit a qualifying application. This funding can be used to update planning documents, revamp local planning processes, and to plan for infrastructure that supports new housing. This is not a competitive grant, but an application must be submitted to receive funding. For more information, visit https://hcd.ca.gov/grants-funding/active-funding/leap/docs/LEAP_Final_Clean.pdf or call Karalee Browne, Institute for Local Government, at (916) 658-8274.
Maximum Award Amount for Jurisdiction Size by Population
750,000 or greater — $1,500,000
300,000 to 749,999 — $750,000
100,000 to 299,999 — $500,000
60,000 to 99,999 — $300,000
20,000 to 59,999 — $150,000
Less than 20,000 — $65,000
---
Related Resources
California Cities Lead on Affordable Housing and Homelessness Services
Partnering With the State to Support Affordable Housing Development: Get Ready
Supporting Our Future: Early Childhood Policies in General Plans
---
Photo credit: Courtesy of Redwood City; Courtesy of the City of Half Moon Bay; Courtesy of the City