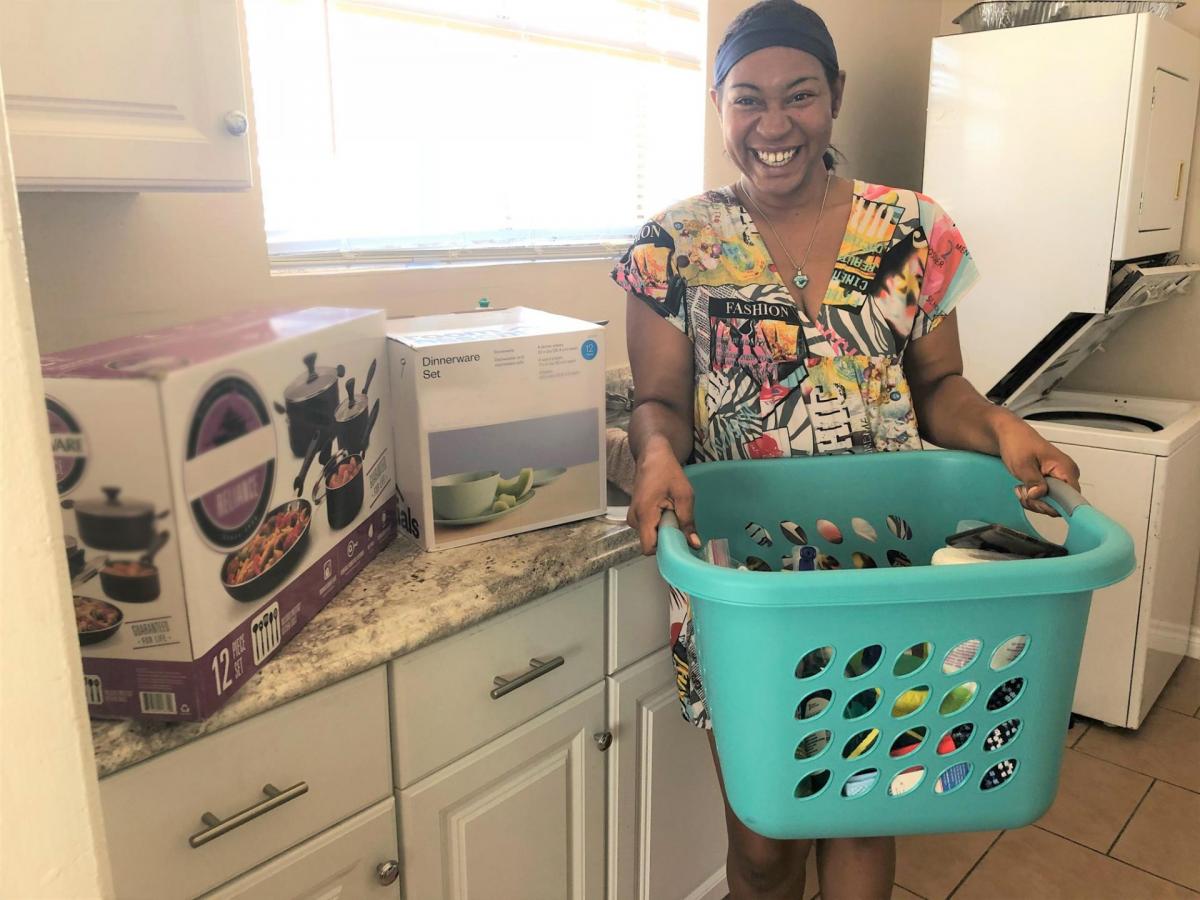 California Cities Lead on Affordable Housing and Homelessness Services
Eve Maldonado O'Toole is campaign manager for Mayors & CEOs for U.S. Housing Investment, in which the League is a key stakeholder. She can be reached at eve.otoole@hklaw.com.
---
The lack of affordable housing and rising rates of homelessness are among the most important challenges of our time, putting pressure on urban, suburban, rural and tribal communities throughout the western United States. California city officials are among those leading the charge for workable solutions.
The problem is urgent. Today, about 600,000 people experience homelessness in the nation, which faces a shortage of more than 7 million affordable and available rental homes. And despite existing federal, state and local investments in housing, the demand for affordable housing will continue to outpace the supply, as wages have stagnated for decades and not kept pace with skyrocketing housing costs. The Federal Reserve's Report on the Economic Well-Being of U.S. Households in 2018, released in May 2019, presents these trends and numbers. The report finds that one-third of middle-class American adults can't afford a $400 surprise expense and have fewer resources to meet essential needs like transportation to work, food and medicine — and may face homelessness.
Coalition Takes Action
This rising tide is compelling action. In early 2018, a bipartisan coalition of 26 mayors, CEOs and stakeholders, including the League, formed the Mayors & CEOs for U.S. Housing Investment. Its members represent nearly 17 million residents and tens of millions of U.S. households. The coalition intends to ignite a national conversation about the fact that strong housing policy is pro-family, pro-jobs and pro-investment — and helps hard-working people. California local elected officials driving the coalition's agenda include West Sacramento Mayor Christopher Cabaldon, Sacramento Mayor Darrell Steinberg, Oakland Mayor Libby Schaaf, San Francisco Mayor London Breed, Fremont Mayor Lily Mei, Los Angeles Mayor Eric Garcetti, Stockton Mayor Michael Tubbs and San Diego Mayor Kevin Faulconer.
These California city mayors collectively represent more than 7.5 million residents and tens of billions of dollars in economic output. They're working with the federal government, businesses, local governments and nonprofits to increase existing funding and develop new partnerships, policies and resources to address affordable housing and homelessness in their cities and nationwide.
Nevertheless, more needs to be done and should be done, because affordable housing is not a cost but a wise federal investment. Stable and affordable housing allows low- to moderate-income people the opportunity to pursue financial stability, which in turn supports local businesses and future economic growth. Research from the National Association of Home Builders shows that building 100 affordable rental homes generates $11.7 million in local income, $2.2 million in taxes and other revenue for local governments — and 161 local jobs in the first year. And consider our shared future: National Low-Income Housing Coalition research found that for every additional year a child spends in a better neighborhood environment, their economic outcome improves as an adult.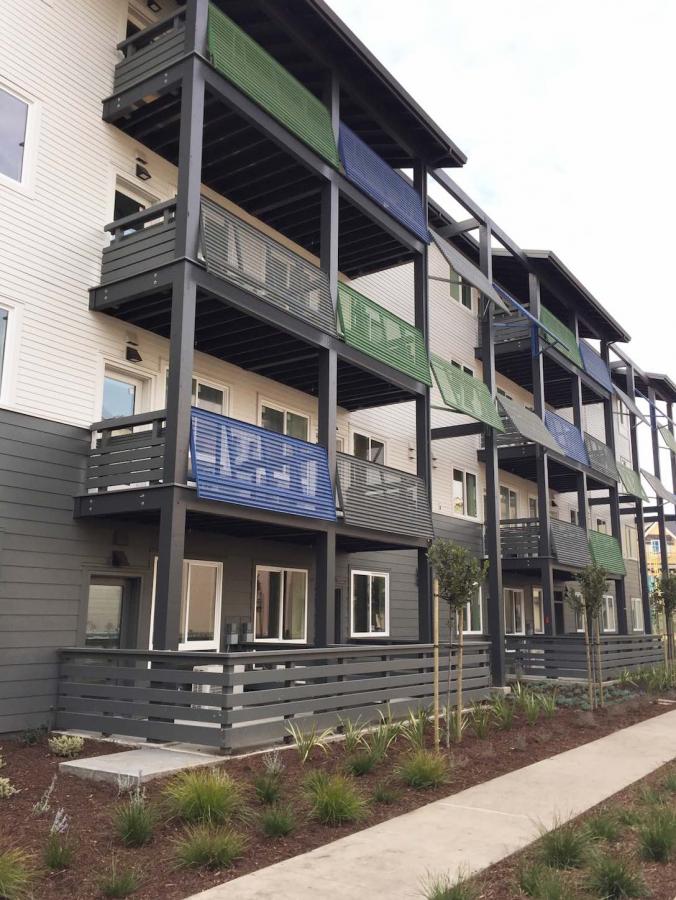 Pending Federal Legislation Addresses Concerns
This problem and the opportunity to address it demand action on all fronts. Fortunately, California's congressional officials are also heeding the call. Recently, Sen. Dianne Feinstein (D-CA) and U.S. Rep. Ted Lieu (D-CA 33rd District) introduced S 923, the Fighting Homelessness Through Services and Housing Act, a bill to increase federal resources to battle homelessness by authorizing $750 million in grants for local governments annually for the next five years. U.S. Rep. Maxine Waters (D-CA 43rd District), chair of the House Financial Services Committee, has also introduced HR 1856, the Ending Homelessness Act of 2019. This bill provides a comprehensive plan to ensure that every person experiencing homelessness in America has a place to call home. And Sen. Kamala Harris (D-CA) introduced S 3250, the Rent Relief Act, which would create a new refundable tax credit to put more money in the pockets of families at a time when renters' wages have remained stagnant and housing costs have increased rapidly. Sen. Feinstein joined Sen. Harris in introducing the bill.
Several of these bills mirror the Mayors & CEOs for U.S. Housing Investment's five policy recommendations, which would help stabilize the current outlook. The recommendations are:
Include affordable housing in any infrastructure plan developed by Congress or the administration;
Maximize funding for existing federal programs that work, such as Section 8 housing vouchers, Continuum of Care Homeless Assistance grants, HOME Investment Partnerships Program and Community Development Block grants;
Issue new, competitive housing innovation, investment and reform opportunities grants modeled after the U.S. Dept. of Transportation's successful Better Utilizing Investments to Leverage Development (BUILD) grants (formerly Transportation Investment Generating Economic Recovery or TIGER), designed for local communities to reward innovative thinking and collaborative, cross-sector projects that combat homelessness and affordable housing problems. These types of programs have proved to leverage local investment to provide strong social and economic returns;
Build on the successful U.S. Dept. of Housing and Urban Development (HUD)-Veterans Affairs Supportive Housing model by pairing housing with health and human services programs to help families and individuals experiencing homelessness who have mental health issues and other barriers to assistance; and
Create a Housing Stabilization Fund that provides one-time, short-term emergency housing assistance to low-income households teetering on the edge of homelessness. Many low-income renter and homeowner households, though generally able to afford their homes, still lack any cushion when faced with a housing emergency. For these households, a health emergency or the loss of a job can result in eviction and a downward spiral of housing instability that often ends in homelessness. Unfortunately, there is no consistent housing program, fund or tool to help prevent such losses.
A Collaborative Approach
Neither government nor business alone can solve homelessness. It will take local, state and federal governments, businesses, neighborhood groups and other stakeholders implementing the kinds of dynamic actions described here, creating and supporting public-private partnerships that generate new ideas to solve one of today's greatest social challenges. This broad scope is a central reason why the Mayors & CEOs for U.S. Housing Investment coalition is geographically, demographically and industrially diverse.
California cities are providing a leadership stronghold on these critical issues. More cities are welcome to join the growing coalition and fight for families who shouldn't have to choose between a place to stay and necessities like food and medication. All Americans deserve a safe home, a roof over their head and a place to dream of a new chance, a steady job and a better life. Thanks to city leadership, we can get closer to this goal than ever before.
How to Join the Effort
For information on joining the coalition, contact Jenny Busby at Jennifer.Busby@hklaw.com. To learn more about the coalition, visit https://housinginvestment.org.
---
Related Content
Partnering With the State to Support Affordable Housing Development: Get Ready
The Santa Rosa Story: Housing Crisis to Housing Opportunity
Santa Ana Establishes 200-Bed Interim Homeless Shelter in 28 Days
---
Photo Credit: Courtesy of Inland Housing Solutions (Woman); Courtesy of City of Fremont (Stevenson Terrace)
---
This article appears in the December 2019 issue of Western City
Did you like what you read here? Subscribe to Western City