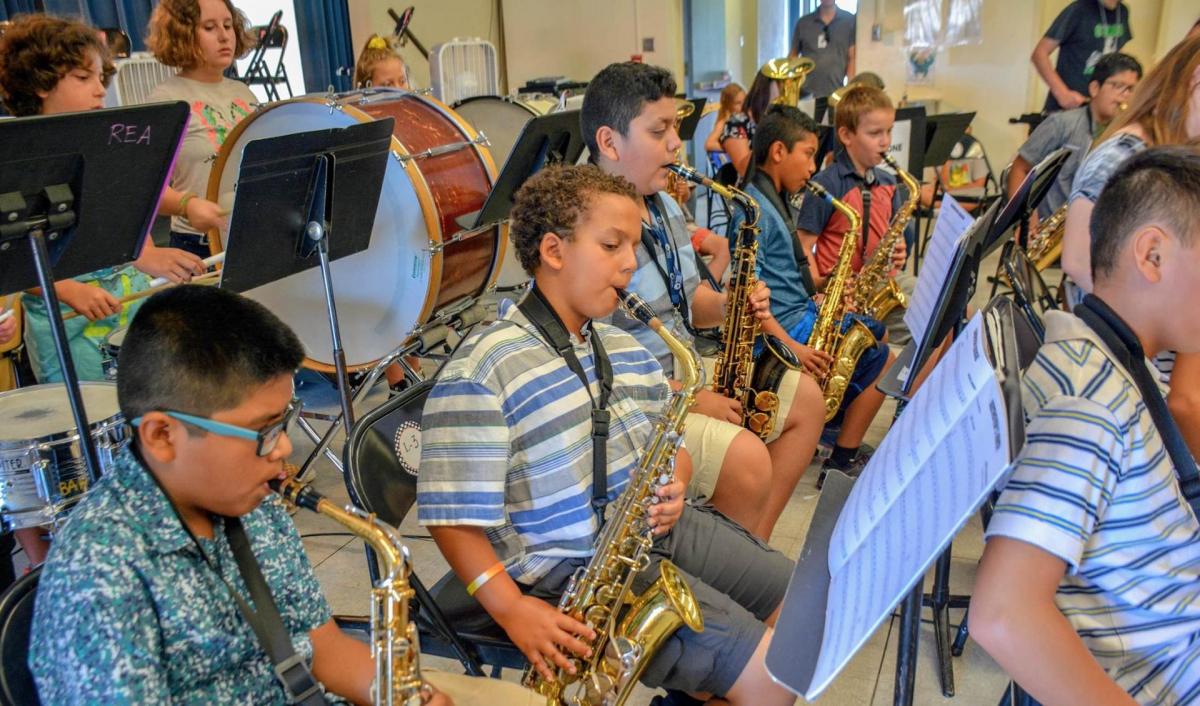 Costa Mesa Summer Camp Focuses on Sports, Music, and Arts
The City of Costa Mesa won the CCS Partnership Intergovernmental Collaboration Award in the 2019 Helen Putnam Award for Excellence program. For more about the award program, visit www.helenputnam.org.
---
The City of Costa Mesa (pop. 114,778) launched a partnership with the Newport-Mesa Unified School District in 2014 to create a high-quality summer camp that offers sports, music, and art activities to local youths, including those in underserved communities.
Dubbed Sports, Music, and Arts (SMART) Camp, the extensive summer school program continues to grow each year and has introduced youths to a range of sports, music, and art activities and extracurricular interests that they might not otherwise experience. As an added benefit, student participation in sports, music, and arts during the school year has increased.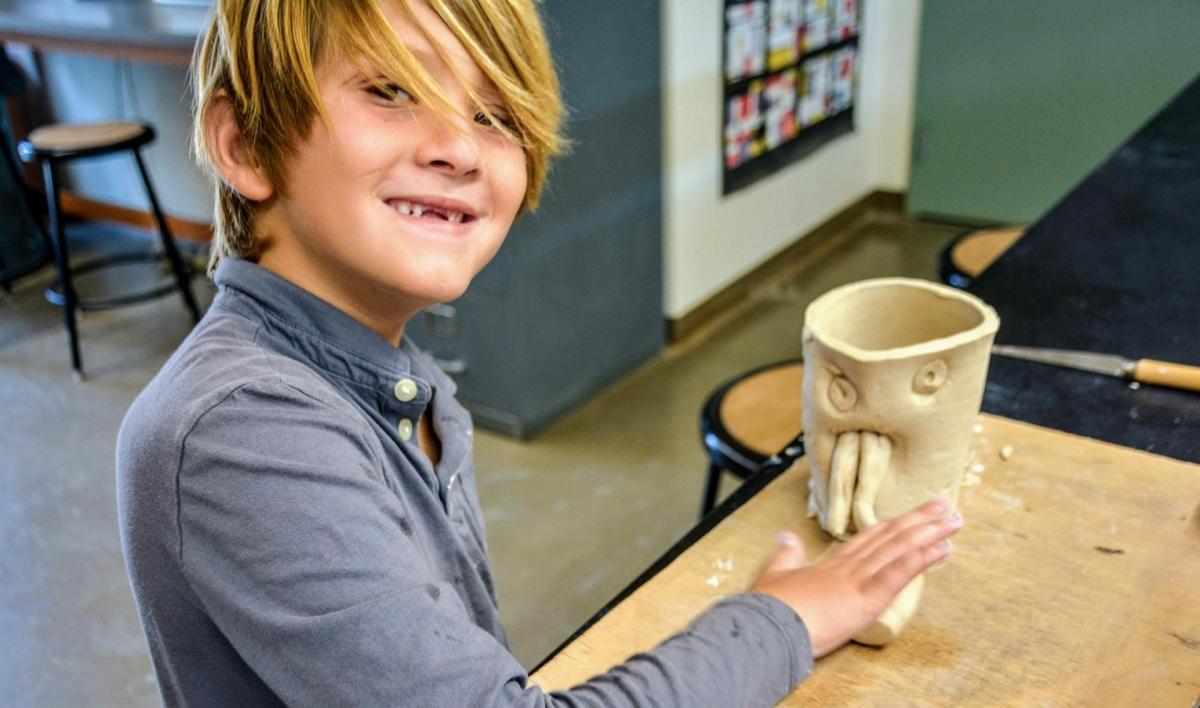 Camp Provides Numerous Benefits to the Community
"Our city-school partnerships make Costa Mesa a great place to raise a family," said Mayor Katrina Foley, who is a proponent of SMART Camp. "Free summer camps for students in fourth through eighth grade benefit all families regardless of income and reduce the likelihood of at-risk teen conduct during summer — plus we create summer jobs for young coaches and teachers who participate."
The mayor noted that students have access to a wide variety of offerings in SMART Camp. "Students can participate in orchestra, theatre, dance, and art classes, or sports like water polo, football, baseball, cheerleading, and track," she said. "Engaging students and keeping them active through our SMART Camp provides benefits for the entire community while fostering creativity, critical thinking, logic, and communication skills — and in the long run, developing well-rounded citizens."
The city's Parks and Community Services Department staff manages the program. City staff and the school district staff collaborate to increase the use of local athletic facilities and focus on programming rich in art, music, and recreation. The school district provides teachers and coaches to instruct the students, and the city contributes $60,000 to the program to pay for the instructors, supplies, and equipment.
To boost participation, the city implemented an online registration system made readily available to residents through the city's ActiveNet software. Community members are also encouraged to register in person at City Hall or one of two community/recreation centers located at the eastern and western ends of Costa Mesa.
The number of students who attend the camp provides a measure of the program's popularity. The 2019 SMART Camp had 487 participants, which was a 3 percent decrease from the 2018 camp. Approximately 266 participants registered for the sports session, and 221 participants registered for the music and arts sessions. The fourth grade through eighth grade participants came from 21 elementary and middle schools throughout the district.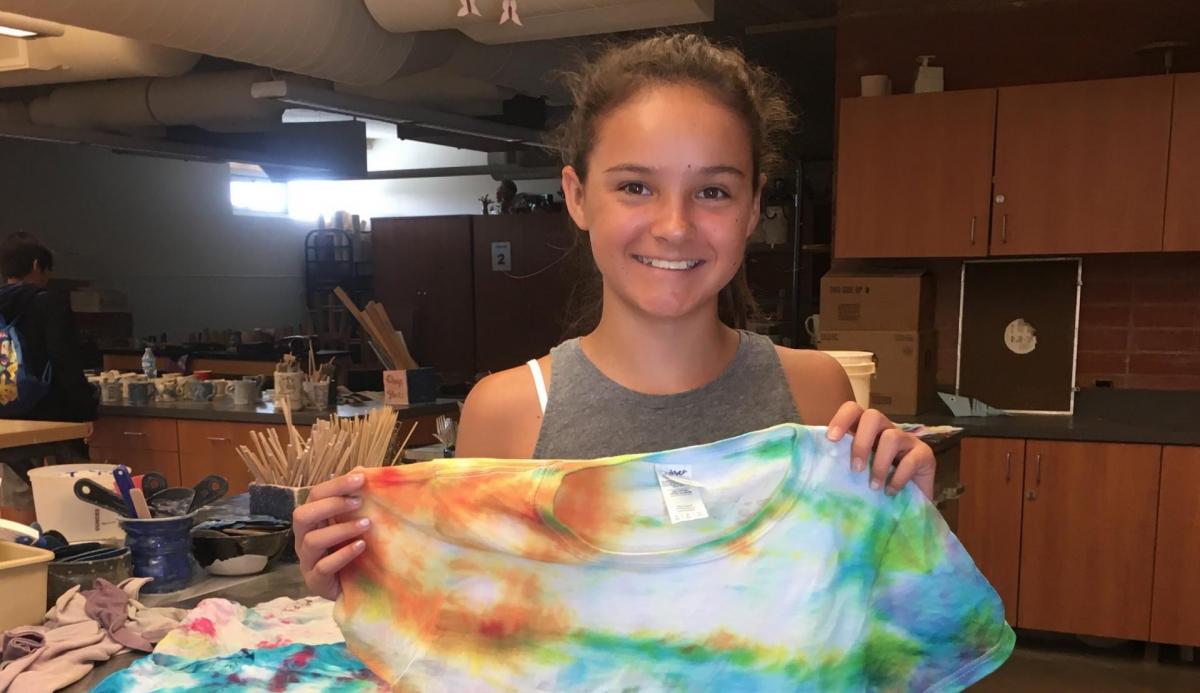 Camp Provides Wide Range of Activities
SMART Camp offers its music, art, and sports sessions at two campuses. Traditionally, the music program takes place at Rea Elementary School, and the sports and art classes take place at Costa Mesa High School. For students who lack a means of getting to the campuses, the school district provides transportation options at five campuses throughout Costa Mesa.
In addition, SMART Camp offers participants free breakfast and lunch throughout the summer. The program begins registration in April, and activities begin in July. All camp sessions are free and operate Monday through Thursday.
Thirty-four instructors and coaches participated in the 2019 camp, with three city community services leaders providing additional support and supervision.
OC Music & Dance, a nonprofit community performing arts school, provided additional funding for a dance instructor to teach a newly added dance course in the arts session and to support a field trip to the organization's new state-of-the-art facility.
Kirby Piazza, a Costa Mesa High School art teacher and art camp coordinator, said the success of SMART Camp is tied to the quality of instruction and the depth of the programs offered at the camp. "All instructors are credentialed teachers in their field and are challenging the kids to engage deeper in the arts through new techniques, mediums, and materials," Piazza said. "The kids also experience a museum tour and change classes weekly, from drawing and painting to ceramics and sculpture to photography and digital art. We go beyond having students do simple craft projects; they create art that has meaning and depth."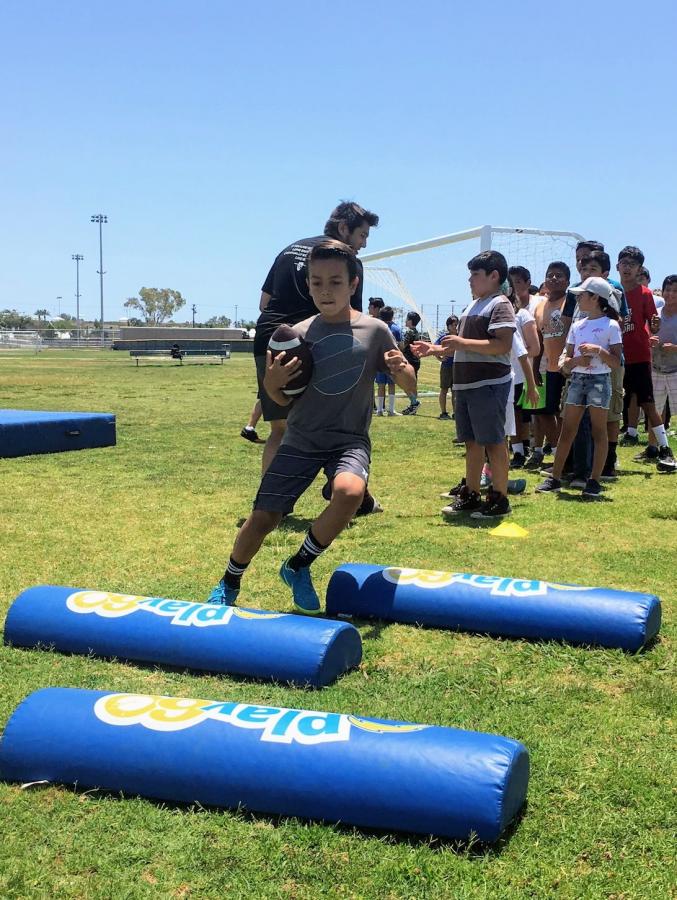 Students in the sports programs enjoy an additional benefit because Costa Mesa is the home of the Los Angeles Chargers. The NFL team holds its training camps during the same time that SMART Camp is conducted, and camp sports session participants are able to take part in the NFL Play 60 Program. The two-day event gives participants the opportunity to experience an NFL training camp, thanks to the Chargers football team.
Kirk Bauermeister, Newport-Mesa School District's executive director of secondary education and a former principal and coach, sees the program as invaluable. "The partnership with the city has turned into a collaborative effort between the City of Costa Mesa and the school district," he said. "Each summer, district teachers and coaches work with close to 500 kids from the City of Costa Mesa. Our high school coaches and high school players help out at the camp for community service hours; because of this, the youths of Costa Mesa have a high-quality summer sports camp. The variety of offerings also exposes many students to new sports."
Popular Camp Is Rated a Success
Parent responses to SMART Camp surveys reflect the program's success. When SMART Camp concluded its summer 2019 sessions, surveys were sent to registered parents who provided an email address. Approximately 98 percent of respondents would register their child for future SMART Camps, and approximately 93 percent of respondents described their child's overall experience as positive.
"The camp, which finished its sixth year in 2019, has touched the lives of thousands of youths and provided the opportunity to enrich their lives through the enjoyment of sports, music, and the arts," said Justin Martin, director of parks and community services for Costa Mesa. "The collaboration between the city and the school district on this camp is seamless, and we look forward to many more years of this partnership."
Note: SMART Camp was scheduled to continue in 2020; however, program planning for 2020 was suspended in March due to the COVID-19 pandemic.
Contact: Tracy Habiger, assistant recreation supervisor, City of Costa Mesa; phone: (714) 754-5083; email: tracy.habiger@costamesaca.gov.
---
Related Resources
Camp Achieve Provides Summer Fun and Learning for Richmond's Youth
Supporting Our Future: Early Childhood Policies in General Plans
South San Francisco Gives Youngsters' Literacy a Big Lift
Rialto's Summer Bridge Program Empowers At-Risk Youth
---
Photo credits: Courtesy of the City of Costa Mesa