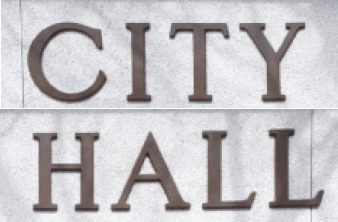 Cultivating Transparency in Your City
One of the tough challenges for local elected officials is responding to questions about news coverage of scandals and unethical actions by public servants in other communities. If one community encounters a problem, it can reflect badly on all. When news is breaking about the abuse of public trust in another city, local elected officials are likely to be asked, "How can we be sure that something similar isn't happening here?"
Perhaps the best answer to that question is to be able to say, "We do things differently in our city. We have an ongoing effort to make our operations as open and transparent as possible." Then explain the steps your city has taken to do so. These may include sharing a wide range of information online, promoting public service ethics, improving public involvement in decision-making processes, and more.
Posting Public Information: Proactive and Pre-emptive
A number of cities and local agencies post a broad spectrum of public information online, including:
How the decision-making process functions;
Meeting notices and agendas;
An explanation of how a member of the public can participate in meetings;
Current-year budget and explanatory information;
Comprehensive financial reports and audits;
Salary and compensation information;
Job descriptions;
Information about contracts and purchasing;
Financial policies; and
Contact information for staff who can answer questions about any of the posted items and provide additional information.
It may seem daunting to make such information readily available. While it is true that such disclosure carries with it an element of risk, it's worthwhile to examine that risk objectively. People may misunderstand or misuse the information — perhaps by taking it out of context or deliberately misconstruing what's presented as part of an effort to discredit the city or its public officials. However, such risks are outweighed by the benefits of assuring your residents that the city has nothing to hide.
Proactively sharing a broad range of information can also reduce the costs associated with responding to requests for public records. Conducting an analysis of the most frequent types of public records requests your city receives can be helpful in this regard. Posting the most commonly requested kinds of information online can reduce the staff time associated with responding and streamline the process for the person seeking it.
It's important to consider not only what types of information to post online, but also how to organize it and what kind of language to use in presenting it. This topic is explored in detail in a recent Western City article, "Local Agency Opportunities for Website Transparency." The article is also linked to a handy checklist of information that agencies may wish to consider posting online.
In addition to making information available online, what else can cities do to foster a culture of transparency and openness?
Decision-Making in the Public's Interest
Another strategy is to demonstrate, by both actions and words, one's commitment to making decisions based on what best serves the public's interest.
The authors of the book Blind Spots: Why We Fail to Do What's Right and What to Do About It argue that we have fallen out of the habit of having the first question in any difficult situation be "What's the right thing to do?" The law can provide some guidance, but it's important to keep in mind that the law sets only minimum standards. Satisfying the law's requirements tends to protect one from doing the wrong thing — but won't necessarily achieve the right resolution of a dilemma.
The "right thing" means what best serves the public's interest. Reasonable people can disagree in any given situation on what best promotes the public's interest, but decision-makers' personal financial gain or other self-interest cannot be part of the analysis. Even the perception — fair or not — that a decision was based on self-interest is very damaging to the public's trust and confidence in decision-makers and in government overall.
Involving the Public in Decision-Making
Another way to promote a culture of trust and transparency is by engaging the public in the decision-making process, thus fostering an active and involved community. This involves several elements:
Informing the community so people have the capacity for and interest in participating in the process;
Giving residents ongoing opportunities to become involved;
Learning from the experience;
Refining these approaches; and
Making these practices an inherent part of how the city conducts business.
Helpful tools in such an effort include citizen academies and partnerships with groups such as community-based organizations, local congregations and business groups. Conducting outreach through local ethnic media and informal communication channels, such as social media, can also support a city's endeavors to involve a broad cross section of residents in the decision-making processes that affect the community's quality of life.
The more a community is involved in its local government decision-making, the greater the likelihood that people will understand the process and, in doing so, increase their confidence in the process and their elected officials.
The issue of engaging the community is presented in depth in the article "Transparency in Local Government: Protecting Your Community Against Corruption."
There Is No Silver Bullet, But the League Provides Helpful Tools
Unfortunately there is no silver bullet to prevent corruption or poor decision-making. However, the League does offer a number of helpful tools for cities that are working to improve transparency. The "Open Government" page on the League website (www.cacities.org/Resources/Open-Government) provides numerous resources, and the "City Forum" article offers an overview of what you will find there. In addition, every other month Western City features the "Everyday Ethics for Local Officials" column; this month, it covers "Blind Spots: Money, Public Service and the Ethical Hazards of Self-Interest."
Creating a culture of ethics in your city doesn't happen overnight. Cultivating transparency requires careful thought, concerted effort and ongoing commitment. But as Thomas Jefferson said, "Information is the currency of democracy." As local elected officials, we can serve our communities most effectively when we work in an open, transparent, inclusive and straightforward manner.
---
Resources to Help Local Officials Promote Transparency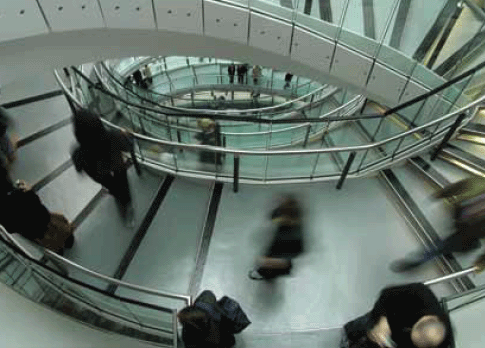 The Institute for Local Government (ILG) offers a wide range of resources to assist local officials' and local agencies' efforts to promote transparency and good government.
Helping the Public Understand and Participate in Local Agency Decision-Making. ILG's Local Government 101 materials (www.ca-ilg.org/local-government-101) make the task of explaining public agency decision-making processes less burdensome. These materials (some of which are also available in Spanish) include a variety of plain-language explanations of local agency functions and their key elements. Local agencies are encouraged to include links to these resources on their websites or adapt the content to meet local needs.
Options for Enhancing Authentic and Effective Public Engagement. ILG's Public Engagement program provides information and resources to help local officials make good decisions about designing and using public engagement in their communities. The ILG website offers best practices, strategies to broaden public participation and experiences of communities throughout the state (www.ca-ilg.org/public-engagement).
Promoting Pursuit of the Public Interest: Public Service Ethics. ILG provides a variety of resources for local officials, including analyses of everyday ethical dilemmas that public officials face (www.ca-ilg.org/EverydayEthics), plain-language explanations of public service ethics laws (www.ca-ilg.org/ethicsbasics) and tools for promoting public service ethics (www.ca-ilg.org/ethics-tools).
---
Related Resources
www.cacities.org/Resources/Open-Government
www.ca-ilg.org/ethics-transparency
---
This article appears in the December 2012 issue of Western City
Did you like what you read here? Subscribe to Western City
---