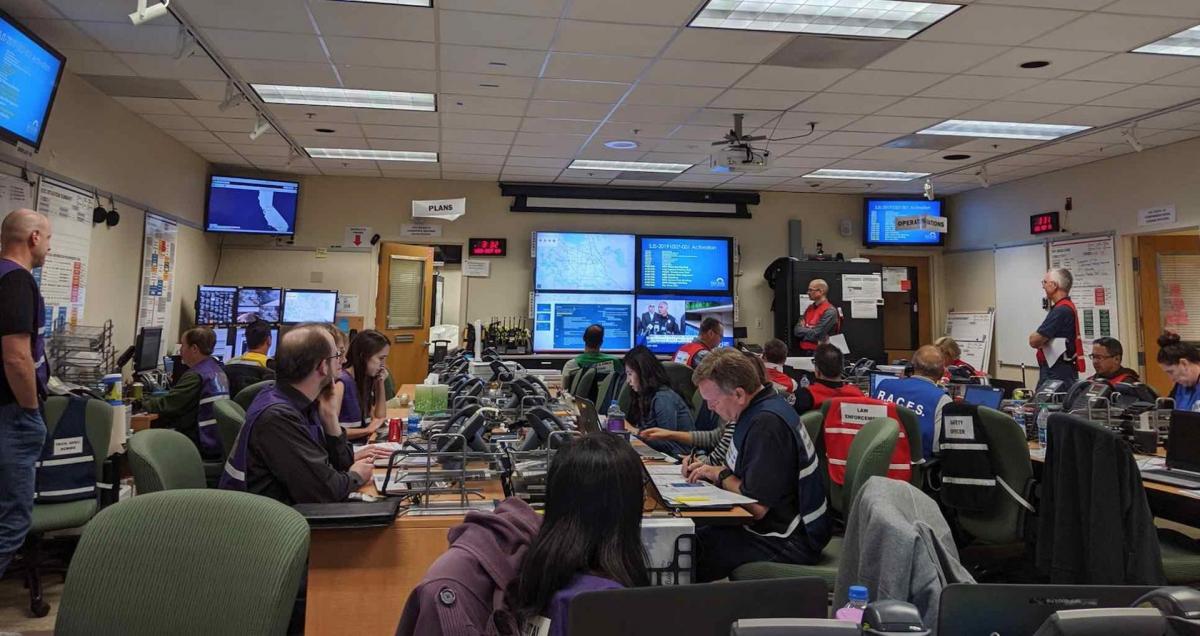 Lessons Learned From Utility-Initiated Power Shutoffs
Jill Oviatt is director of communications and marketing for the League and can be reached at joviatt@cacities.org.
---
Losing power is at best inconvenient and at worst, life threatening. Since October 2019, the Pacific Gas and Electric Company (PG&E) has cut power to Californians more than half a dozen times, with the smallest power shutoff affecting about 30,000 people and the largest affecting nearly 2.5 million.
Shutoffs Put Residents at Risk
PG&E refers to these utility-initiated blackouts as "public safety power shutoffs (PSPS)" and contends they are sometimes necessary to prevent wildfires caused by power equipment during high winds and dry conditions. However, local governments throughout the state have made it clear in letters to the California Public Utilities Commission (CPUC) and in public meetings and media interviews that this cannot be the new normal, and power shutoffs are in fact putting residents at real risk.
The cities of Clearlake and Lakeport submitted a letter to the CPUC (which regulates the utilities) at the end of October 2019, providing examples of the harm done to vulnerable communities due to a loss of power and in some cases a resulting loss of cell service as well: a woman in her 80s with a fractured ankle was unable to access medical care for a week, a low-income senior lost all the food in her refrigerator and had no hot water for days, and some restaurants are on the brink of going out of business due to food spoilage and loss of customers during the power outages instigated by PG&E.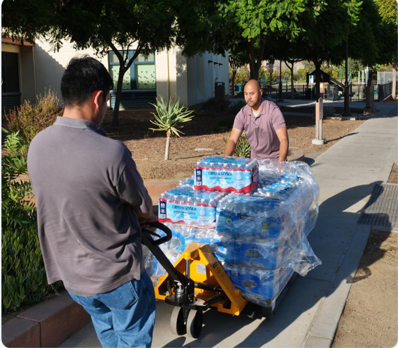 San José Takes Action to Protect Vulnerable Residents
In the City of San José, PG&E turned off electricity to 20,000 "customer accounts," which affected over 60,000 residents and hundreds of businesses. The city activated its Emergency Operations Center (EOC) and implemented its power vulnerability plan, created during the summer after PG&E announced plans to shut off power when gusty winds and dry conditions were combined with a heightened fire risk. The focus of the San José plan was "compassion in action" for at-risk populations.
Some of the city's emergency actions included:
Directly contacting medical baseline customers (those with special energy needs due to qualifying medical conditions) and school districts;
Deploying staff to evaluate impacts to major corridors;
Activating Community Resource Centers; and
Launching a special mobile app that crowdsourced information from residents to provide more accurate real-time information on de-energized regions of the city.
Many cities became the main source of information for residents during the mid-October power shutoffs when PG&E's website crashed repeatedly and people waited indefinitely for a response when calling the utility's information phone lines. San José also noted that when the website was working, the address lookup tool was not always accurate, causing confusion and concern among residents.
"San José strove to provide special assistance to the most at-risk populations, and fortunately, those efforts paid off," said San José Director of Office of Emergency Management Raymond Riordan. "Residents reported feeling supported and informed by the city."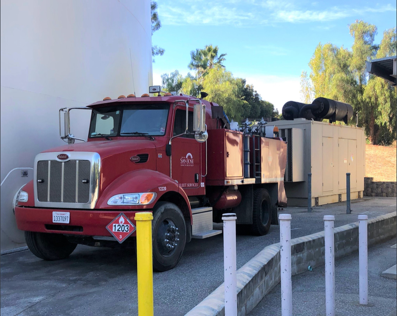 Emergency Response Incurs Significant Costs
However, those efforts came at a cost. Emergency response due to the shutoff cost the City of San José roughly $760,000 in staff overtime and costs for fueling the emergency generators required to maintain San José's drinking water supply and other vital services. The figure does not include the direct costs incurred by residents preparing for and responding to the outage.
While the state's recent budget allocation of $75 million for statewide preparation and response to utility-initiated power shutoffs is helpful, the City of San José's costs exceeded the maximum $500,000 grant in the first event alone. Continued partnership with the state, including ongoing funds for disaster preparedness like those called for in AB 291 (Chu), is essential. San José submitted a detailed account to the CPUC in November.
Riordan said the imprecise information from PG&E about when and where the utility planned to de-energize increased the cost of city personnel. "There was a 20-hour period between the time PG&E said the shutoffs would begin and when they actually began," said Riordan.
"San José had personnel staffing the city Emergency Operations Center and department operations centers when they could have been working in other areas where they were needed."
One of the most concerning situations the City of San José reported in its letter to the CPUC was that it had to step in when PG&E was unable to notify a number of medically vulnerable customers of the impending shutoff. The city reported resistance from the utility to give emergency personnel the addresses of identified vulnerable customers without first signing a nondisclosure agreement, which conflicted with public records law. Fortunately, the delayed start of the power shutoff gave San José staff time to alert residents door to door. The energy needs of these at-risk groups ranged from motorized wheelchairs, ventilators, dialysis machines, sleep apnea monitors and electrostatic nebulizers to respirators — all of which require power to operate.
Given that PG&E announced similar outages could continue for a decade, the City of San José put together five lessons learned during the shutoff to help other cities prepare.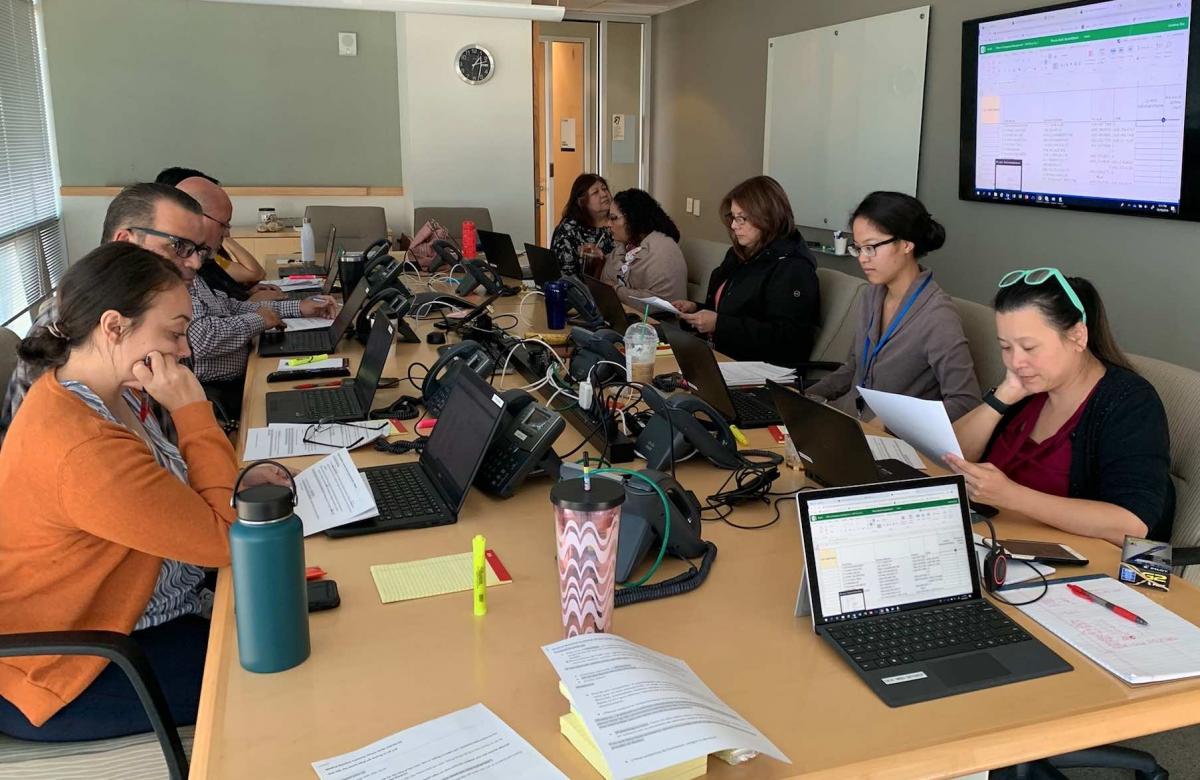 Five Lessons Learned
When communicating and assisting the public during a power shutoff, information must be produced not only in multiple languages reflecting a city's diverse population, but also potentially in different dialects. Communication should also be distributed through a broad range of channels, including social media.
EOC staff should regularly update elected officials with the information necessary for their constituents. Having the mayor and council members up to speed and actively engaged helps reassure the public that they will be safe and that local government is looking after their safety. This is especially important when the utility is not providing sufficient information or reassurance.
The ingenuity of staff during a crisis is boundless. After gathering and assessing the data available from PG&E, San José's emergency personnel determined the data was not complete and worked with the Public Works Geographic Information Systems Division staff to create an app for residents to input power outage locations, which improved the outage map accuracy.
Keep an open mind about which departments to include in emergency planning. The Parks, Recreation and Neighborhood Services Department established Community Resource Centers closer to the homes of those affected because PG&E supported only one center set up far from the area of need. Staff identified what items were needed at the centers and established locations outside the outage area, but close to those most affected. Staff responsibilities and operational hours were adjusted to address the needs of the public.
While PG&E established "medical baseline" accounts for residents who needed power to maintain lifesaving medical devices, the utility was unable to fulfill its commitment to contact those customers ahead of the power outage and knock on the doors of those who did not respond to phone calls. This responsibility was left to local government, and cities must be ready to jump in to protect the public. Managing public health needs such as this is typically a county responsibility, so be sure to communicate with county counterparts and nonprofits associated with at-risk populations to ensure you are not duplicating each other's efforts and you have the expertise necessary to best guide your outreach.
For more information on resources related to power shutoffs, visit www.cacities.org/powershutoffs.
---
Related Resources
Building Public Trust in Times of Adversity
Community Choice Aggregation Drives Economic Development
Utility Power Shutoffs – Resources for Cities
---
Photo Credit: Courtesy of the City of San José