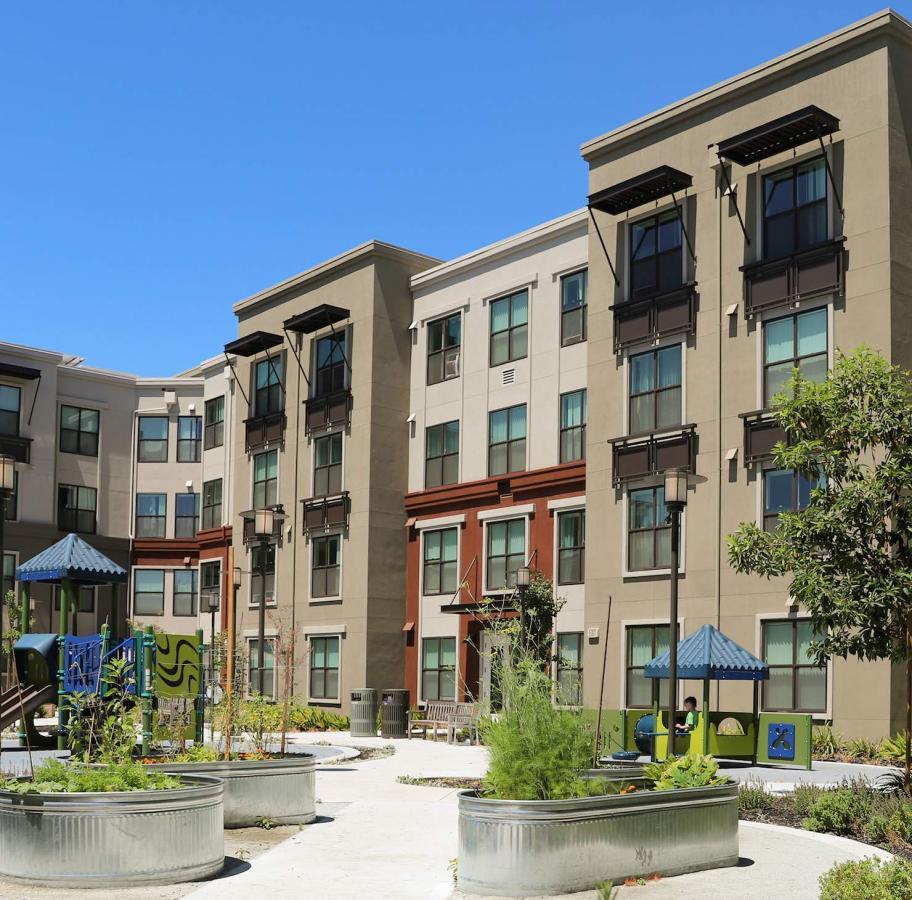 Dublin Provides Affordable Housing for Veterans
The City of Dublin won the League Partners Award for Excellence in City-Business Relations of the 2019 Helen Putnam Award for Excellence program. For more about the award program, visit www.helenputnam.org.
---
The City of Dublin (pop. 64,577) is located in the Tri-Valley region of the east San Francisco Bay Area, at the intersection of the I-680 and I-580 freeways. It's home to the Parks Reserve Forces Training Area known as Camp Parks, a military base that helped transform Dublin from a rural crossroads community during World War II into a thriving city. Because of Dublin's long-standing relationship with the base, city leaders made a commitment to provide affordable quality housing and support services for those who have served our country.
Innovative Partnership Uses a Creative Approach
As its population grew, the City of Dublin needed to increase affordable housing opportunities for its residents. In 2012, the city began the process of revitalizing its downtown by transforming a large vacant lot (formerly a car dealership) into a vibrant residential community, and the idea of creating affordable housing for veterans took shape.
The city partnered with a private housing developer and Eden Housing, a nonprofit builder and operator of affordable housing with which the City of Dublin had worked on other projects. The three partners each contributed to an affordable housing development that would be called Valor Crossing — a 66-unit project located within walking distance of mass transit, bus lines, and downtown shops and restaurants. Without the partnership, the project would not have been feasible.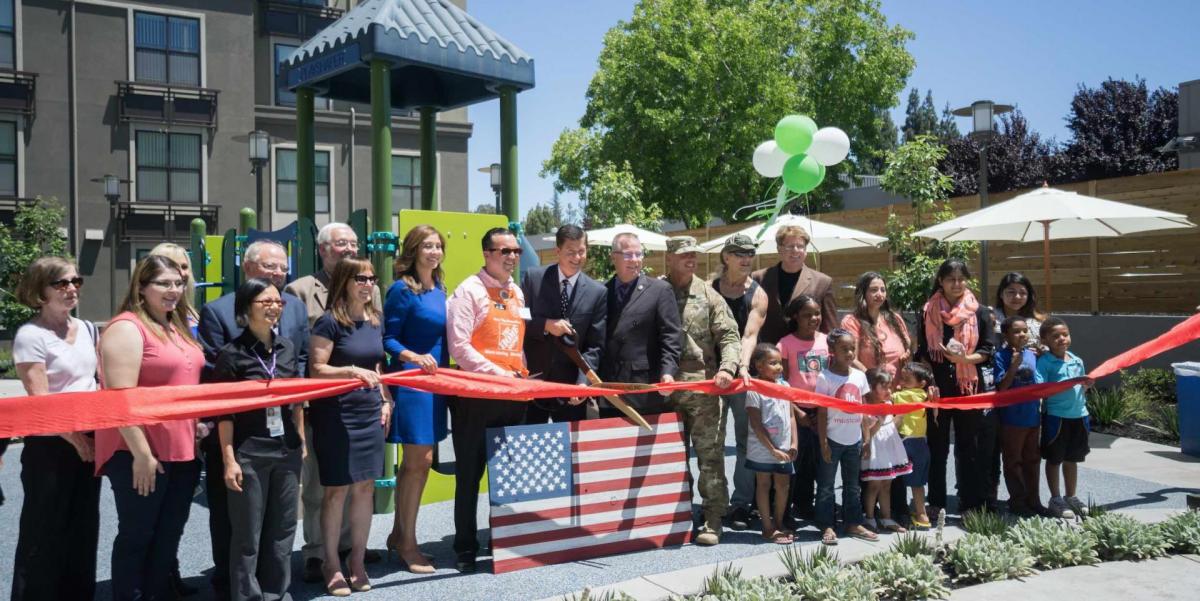 Leveraging the Economic Development Tools
The city negotiated with the developer to acquire the 1.37-acre site. The developer and the city reached an agreement whereby the city was able to offer the land, valued at $2.6 million, to the nonprofit builder for $100.
To help pay for construction of the complex, the Dublin City Council approved a $6.4 million loan from the city's affordable housing fund to the nonprofit builder.
With the land donation secured, Eden Housing leveraged the city loan to obtain financing for the $33.5 million project from various sources, including the state Department of Housing and Community Development's Infill Infrastructure Grant Program, the federal Low-Income Housing Tax Credit Program, the California Debt Limit Allocation Committee's Qualified Residential Rental Project Program, the Housing Authority of Alameda County, the Veterans Affairs (VA) Supportive Housing Program, and the VA Palo Alto Health Care System. A private investment firm provided approximately $15 million in tax credit equity and other funding.
Dublin's Inclusionary Housing Fund and its Community Benefit Program played critical roles in the project's success. The Community Benefit Program encourages downtown revitalization and provides a funding mechanism for public improvements and infrastructure investments. It requires developers to pay a fee or make an improvement in exchange for allowing a development to exceed its base floor-area ratio or to build residential units downtown. Without this economic development tool, Valor Crossing would not have become a reality. Under the Community Benefit Program, the city accepted the developer's land contribution in exchange for residential units from the development pool.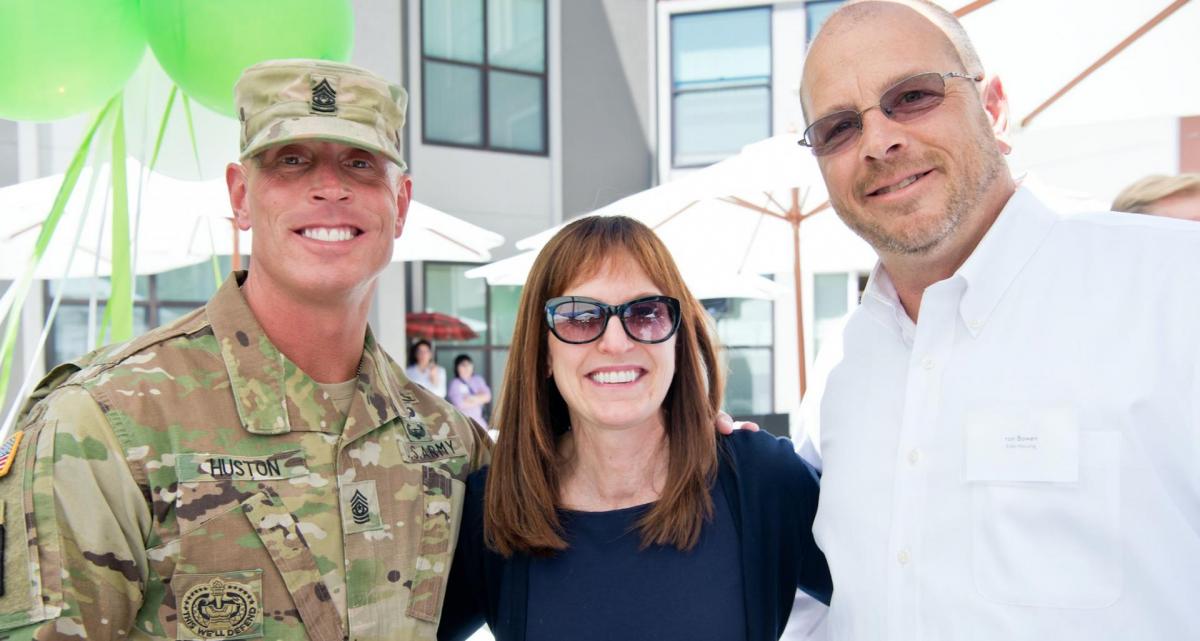 "Valor Crossing is a terrific property that serves not just single vets, but also veterans who have families," said Linda Mandolini, executive director of Eden Housing. Mandolini, who was responsible for overseeing the project, is a passionate advocate for affordable housing solutions.
When Valor Crossing opened in 2017, Eden Housing received approximately 1,900 applications for the 66 units available. Almost 20 percent of the 177 new residents were homeless or at risk for becoming homeless. Twenty-five of the new residents lacked a bed or other basic home goods when they moved in, so the Dublin community coordinated donations of beds, linens, basic furniture, appliances, and utensils. A local church donated laundry soap and other cleaning supplies.
Prior to moving into Valor Crossing in 2017, veteran Nathan and his wife Davina were living in their car. "It felt good to know that somebody cared," Nathan said, remembering the day they received the keys to their apartment.
"We're becoming whole again," said Davina. "We have a place of peace now, and we wouldn't have that if we weren't in a community like this."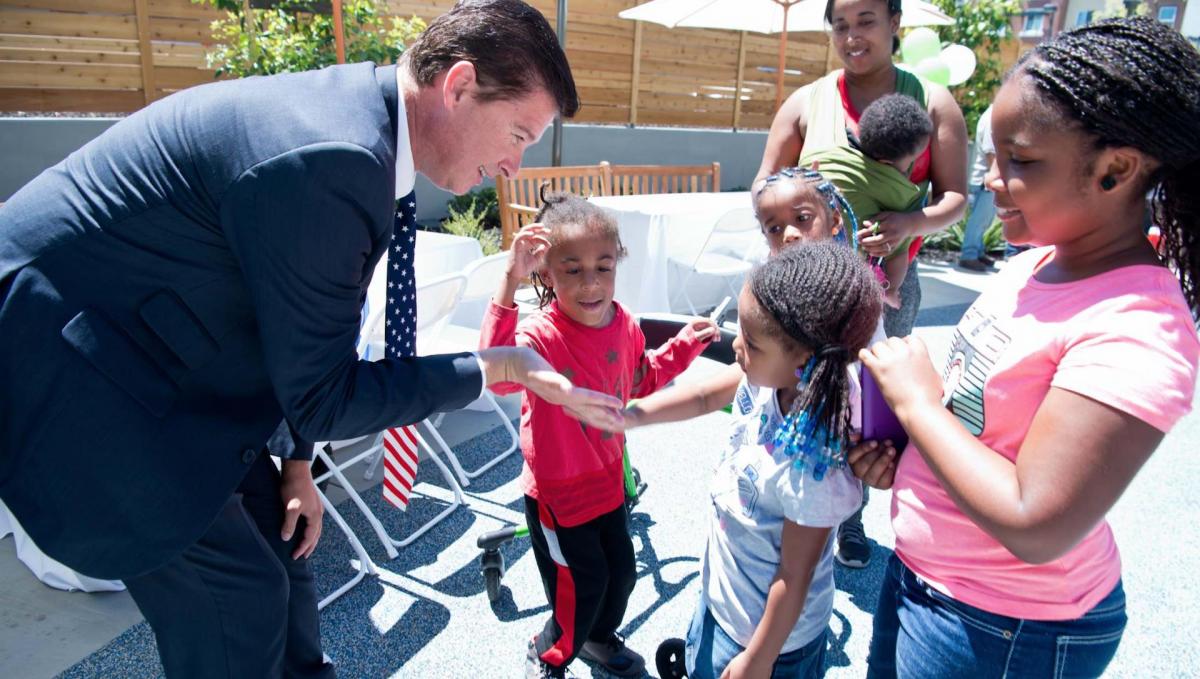 Project Builds Community and Honors Veterans
By providing affordable housing for homeless veterans and their families and bringing more residents to the transit-oriented downtown district, the Valor Crossing project marked a significant achievement for the City of Dublin.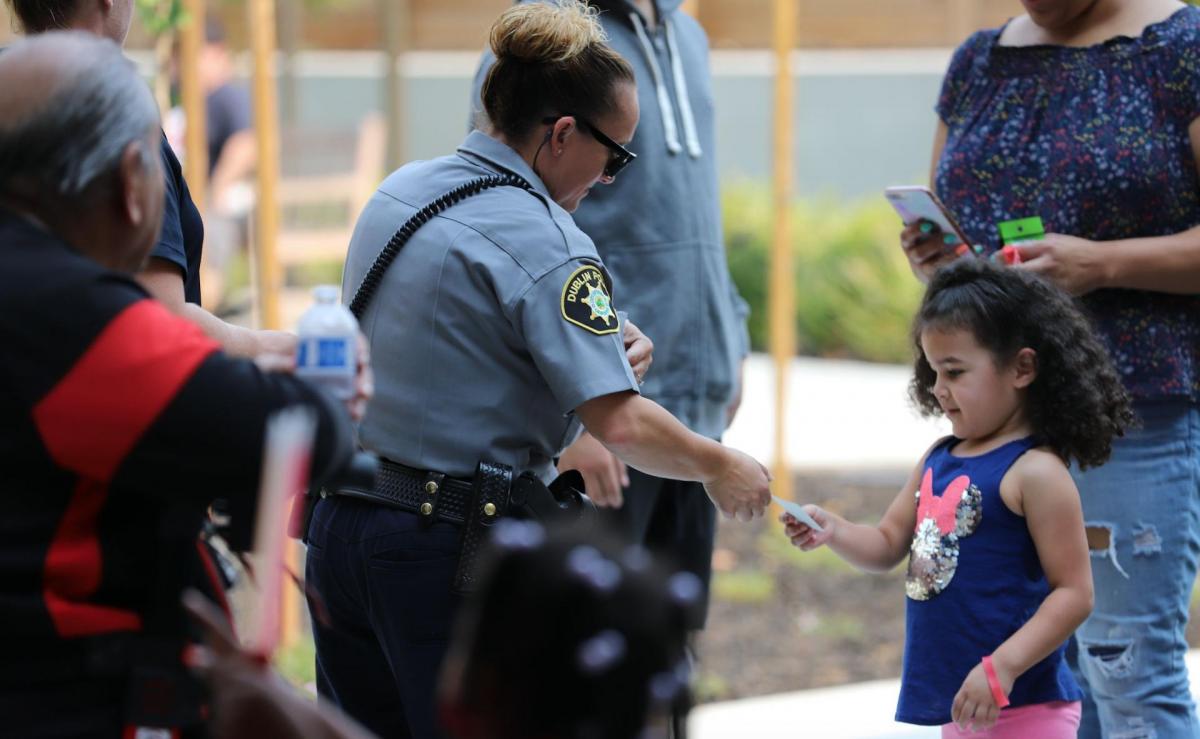 In addition to housing, Valor Crossing provides much-needed resources, programs, and events such as Kids Connection, Homework Club, Food Donation Days, Family Fun Days, and more. A number of residents are now employed because they have stable housing. Valor Crossing remains fully occupied.
This development in downtown Dublin exemplifies the potential and spirit of collaboration among the public, private, and nonprofit sectors.
Dublin Mayor David Haubert is proud of the relationships established with the business community and Eden Housing to create Valor Crossing. "As a nation, we honor the service of our veterans to our country," said Haubert. "As a community, we owe it to our neighbors to provide high-quality homes to our veterans. Valor Crossing will serve individuals and families from the City of Dublin and the Tri-Valley area for years to come."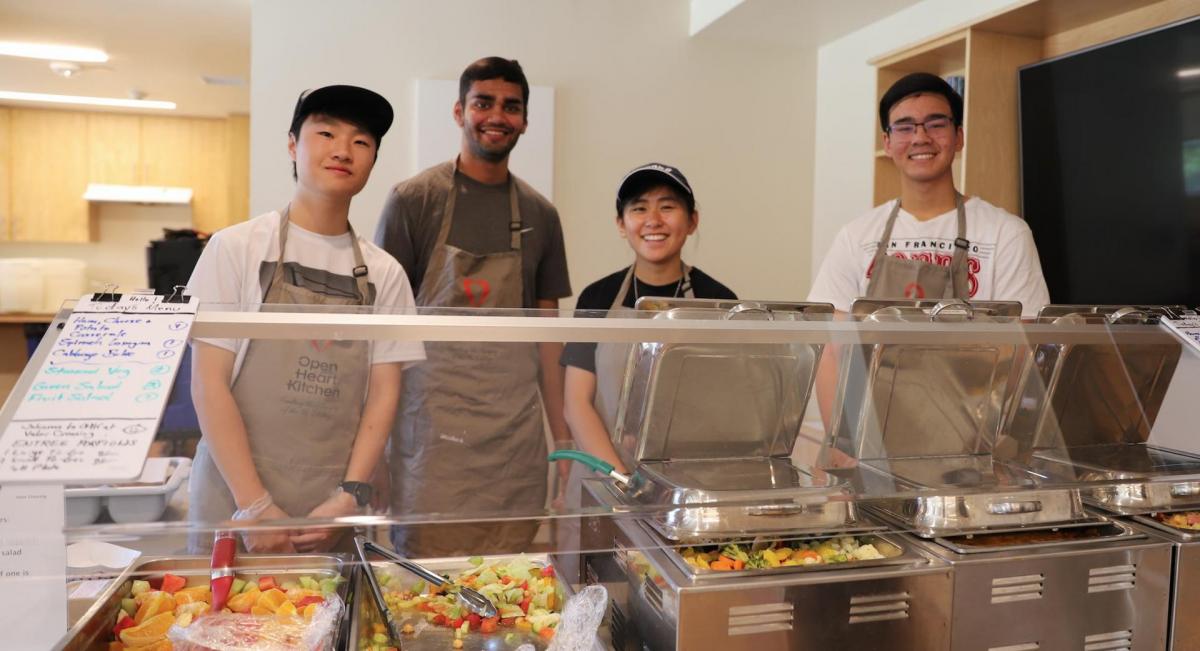 Contact: Suzanne Iarla, management analyst II; phone: (925) 833-6650; email: Suzanne.Iarla@dublin.ca.gov; or Hazel Wetherford, economic development director; phone: (925) 452-2158; email: Hazel.Wetherford@dublin.ca.gov.
---
Related Resources
Mather Veterans Village: A Place to Call Home
California Cities Lead on Affordable Housing and Homelessness Services
Partnering With the State to Support Affordable Housing Development: Get Ready
The Santa Rosa Story: Housing Crisis to Housing Opportunity
---
Photo Credit: Courtesy of the City of Dublin